Crunches used to be my go-to when I was trying to get a flat stomach. And I have yet to achieve that goal because my version of crunches was just one of the simple workouts (at least they're supposed to be simple) I was doing all wrong.

---
I was wondering why I looked even more bloated after doing a set of hundreds (HUNDREDS!) of crunches. I can only imagine what other workouts I was doing ineffectively that I thought I was killin', but ultimately only contributed to getting me further from my goal. While people suggest I might be gaining muscle, that's not my story. I decided to look into some of the most common exercises and discovered that unfortunately, crunches are just one of many exercises most of us are getting wrong.
Crunches
Let's just start with the inevitable one. If you're using your momentum and forcing yourself to do as many crunches as you can in a certain amount of time, there's a chance you're doing them wrong too. Using your momentum causes you to depend on your energy and not your strength, so your abs aren't being impacted the way you hoped, if at all. Slow down, baby girl.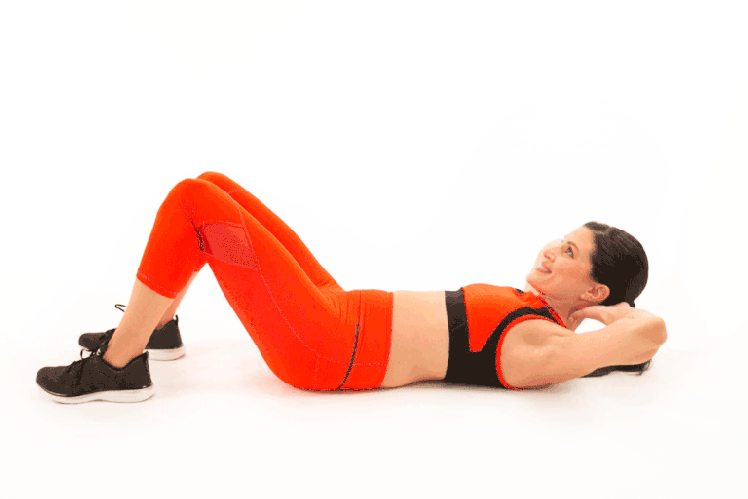 Another common error is the whole yanking your neck thing. I can't help but laugh because I know I do this more often than not. Truth is, the only burn you should feel after doing crunches is in your abs, not your neck or anywhere else.

Other mistakes most people make is relaxing their body all the way when they go down and holding their breath. Instead, you should let your abs do the work during the up-and-down movement and have a healthy and balanced breathing pattern that includes exhaling when you're working your way back up.
Squats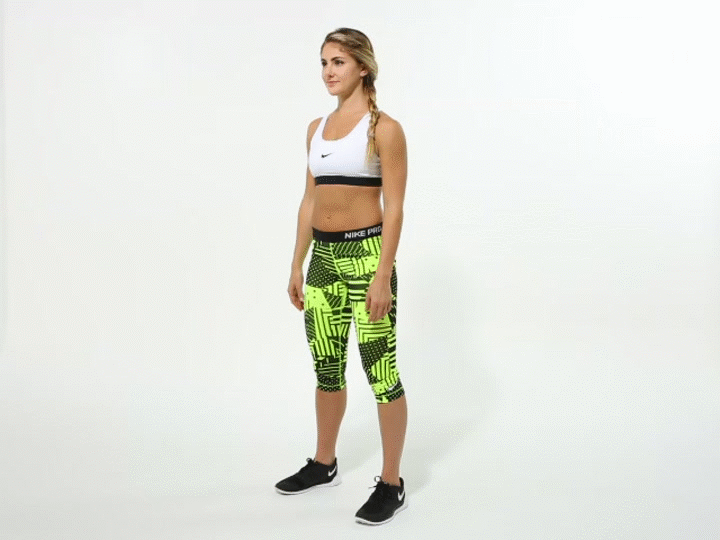 Fitness Magazine
Listen, we're all here for a good squat challenge that will whip any booty into shape. And even though they seem like the easiest workouts to date, squats are actually more complicated and call for more motion than most of us think.

For starters, one of the most common mistakes for squats is bending forward. Yes, it's tempting to do this considering our posture, but it's a major no-no. Also, not squatting low enough to really feel that burn is another major faux pas. Be sure to avoid letting your knees go inward.
Still, the main error is not squeezing your butt when you go back up before taking on another squat. If you don't do that, squats are pretty much pointless, and we don't want that.
Planks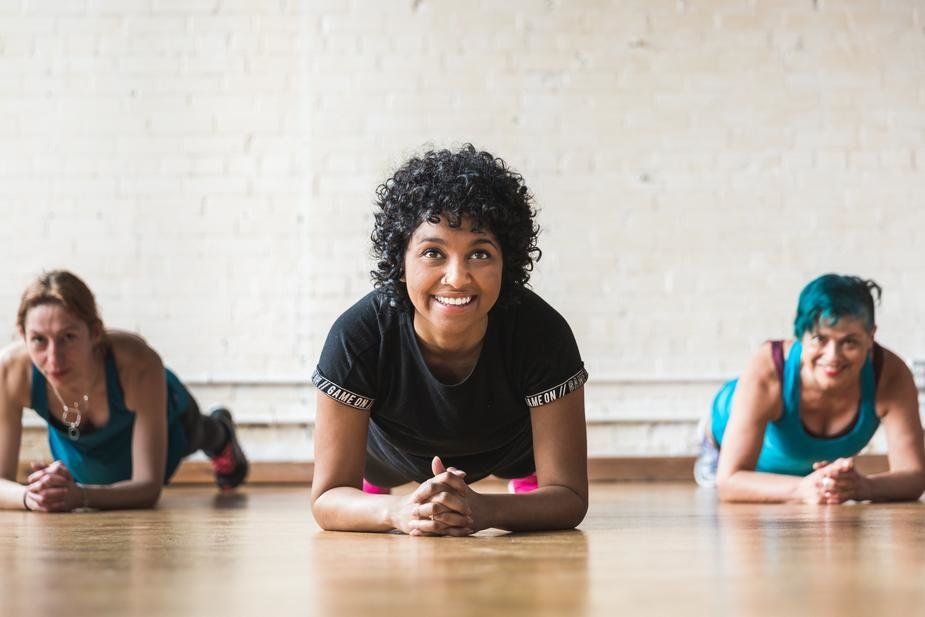 Matthew Henry
So remember that infamous planking challenge that was taking over the 99 and 2000s? It wasn't that far back but it was a while ago. While planking has since spiked in popularity thanks to its ability to build arm muscles (we're coming for you Angela Bassett) and double as a great workout for our breasts, there's more to planking than meets the eye.

You're doing this seemingly easy exercise all wrong if you thrust your hips up or dip 'em low, or even try to hold your body completely straight all the way across. Another mistake is placing your weight on your feet when it should really be on your forearms. The trick to know if you're planking successfully is to stand up against a wall with your heels pressing against the baseboard. When your booty, the back of your head, and upper back touch the wall, that's the sweet spot of how a plank should feel.
Push-Ups
There are so many different ways to do push-ups, so it's a little more difficult to tell if this is an exercise that's being done incorrectly. Still, there are common movements to steer clear of, no matter what type of push up you're going for during your workout session.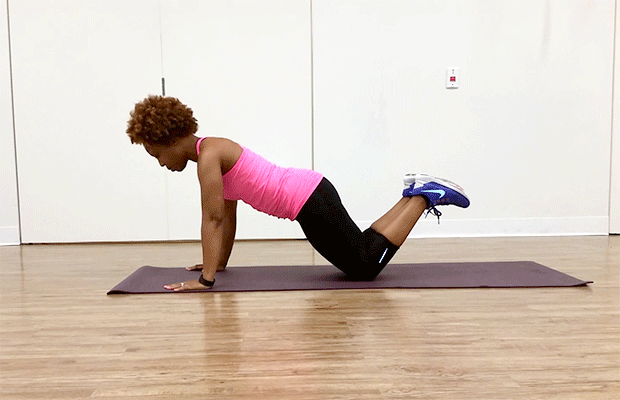 Daily Burn
For starters, you should never extend out your elbows too far (too far means they would be perpendicular to your body), stop yourself from going down all the way, bend your back or head so your head touches the ground before anything else, or only move your hips instead of your actual body. Yes, these habits make the exercise feel much better but it kind of defeats the purpose of the workout altogether.

On the flip side, you'll know if you're doing push-ups correctly if your body is straight the entire time, and the balls of your feet and palms of your hand are the only parts touching the floor when you lower your body. When you go down, your elbows should be pointing toward your butt, not outward.
Lunges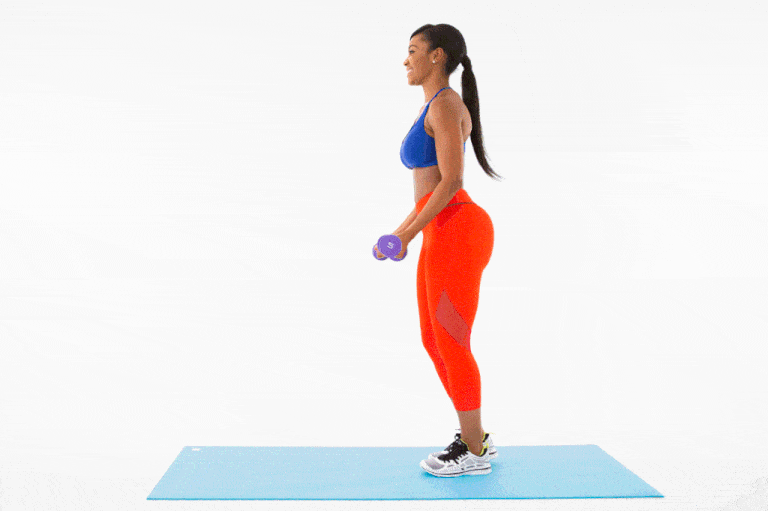 NOMI ELLENSONCosmopolitan
Oh, lunges. Most of us have a love/hate relationship with them. We love the results but hate what it takes to get them. The truth of the matter is, you might have been doing them wrong along too.

I for one, know I do my lunges wrong and I don't care because I absolutely hate them. I'll go from a good dip to a steady and brisk walk and say forget the whole thing. But if you are one of those amazing people that take lunges seriously, you might want to avoid a few things: putting your weight on the ball of your foot that's in front, letting your front knee cave in, and ending your torso forward. These workout habits form easily, so it's understandable that you're doing it without even realizing. But, if you can be intentional about it try to start, because doing them wrong could lead to some pretty painful injuries.
Sidebar: Doing a lunge correctly includes keeping a 90-degree angle between your shin and thighs when you bend low and making sure your back straight at all times.
You can do it girl!
*Feature image by Nomi Ellenson for Cosmopolitan
Related Stories
6 Mankofit Workouts That Will Get You Right And Tight - Read More

#BlackGirlFitness: 7 YouTubers Who Will Get Your Body Right - Read More

This Fitness App Pays You To Work Out - Read More