Full disclosure: I'm usually not a real fan of self-help books.
---
Something about them comes across as too judgmental and preachy like there's only one standard to life's journey and I'm being scolded for not following the set path. Yet, I was intrigued by the repeat mention of one book in particular: Rachel Hollis' Girl, Wash Your Face: Stop Believing the Lies About Who You Are so You Can Become Who You Were Meant to Be. First, it was a frequent recommendation on my Facebook news feed for those who were looking for a weekend or vacation read; then one of my friends inboxed me a highlighted passage of the ending captioned with "I love this."
I checked out the book because I just had to see what she loved.
Wash Your Face is a quick, oftentimes funny read with each chapter structured as a lie that the author, Hollis, has told herself over the years. At the end of each chapter, Hollis lists three or so points or lessons that have helped her to disprove that lie.
As I read the book, I was pleasantly surprised to realize that there were larger themes that resonated with me. In fact, this self-proclaimed self-help book skeptic actually encountered four 'wash-your-face-and-moisturize-too' moments as I read her book.
Curate your tribe.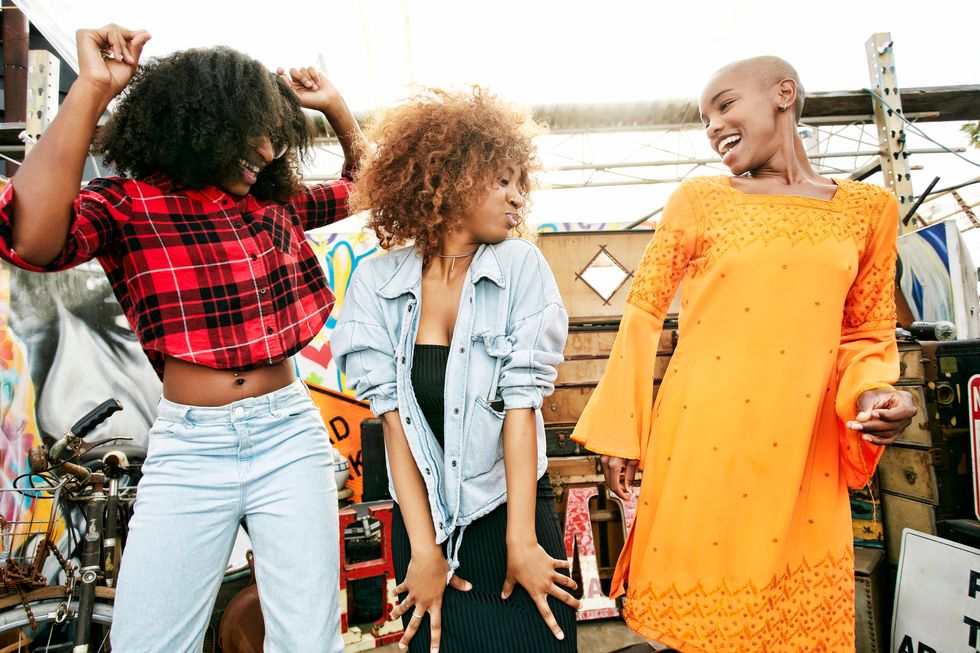 Getty Images
Now initially, I skimmed over the tribe talk in Hollis' book. I felt it was irrelevant because I already have my squad. It consists of my day ones from my hometown and where I went to college plus my "day twos" from my corporate years. But then, the realization hit me:
My circle is suddenly incomplete for this new season I'm in.
My tribe members are accountants, financial analysts, educators, and IT professionals. They are everything with the exception of one thing, they aren't creatives. Oddly, it was an important detail I missed as I tried to navigate this writer life. And it still didn't really click when any of them tried to school me on the job game because I was too busy screaming in my head, "I. know. how. to. play!" emphasized with that hand clap we do on every syllable.
But Hollis suggests more than find your tribe. "Talk to women who understand," she says.
In my case, women who understand 3-5 pitches and two relevant writing samples in lieu of – or sometimes in addition to! – just résumés and job applications.
Always keep the promises we make to ourselves.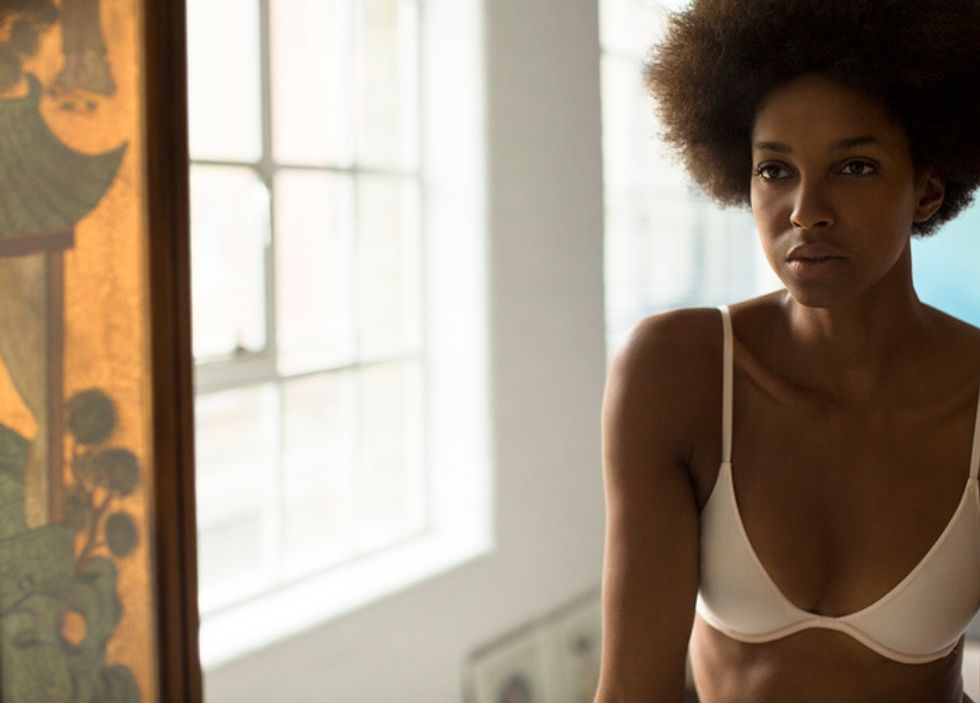 Getty Images
I never think about this. What I actively try to do is follow through on the commitments that I make to everyone else.
Oh, you want me to drive you to New York Saturday morning? Rest assured I'll be there on that rainy Friday night, although I hate driving in the rain. But, hey, my word is bond.
Sure I'll help you take your sew-in out tonight. And I'll be there intricately following and snipping the dark thread so that I don't cut any real hair.
But let me say to myself I'm washing and twisting my poofy little 'fro this Saturday night. By Thursday morning, I'm crying about how I can never get my hair wet enough to immediately make suds, so I have to wash it 18 times, and how the thick strands snag my weak fingernails.
I'll do that ish sometime next week, I decide, and I go through this routine for every upcoming shampoo.
Hollis asks if we'd count on a friend who'd flake on us or constantly gripe when asked to perform the same task. "No way," she responds for us. We'd certainly feel some type of way, no matter how trivial the request may seem, yet it's somehow acceptable when we put ourselves on the proverbial back burner.
"If you constantly make and break promises to yourself, you're not making promises at all," she says.
We're actually procrastinating, becoming complacent, and more than likely barely meeting any goals we've set for ourselves. And trust, that's definitely not a good feeling.
Timetables are for buses, planes, and trains.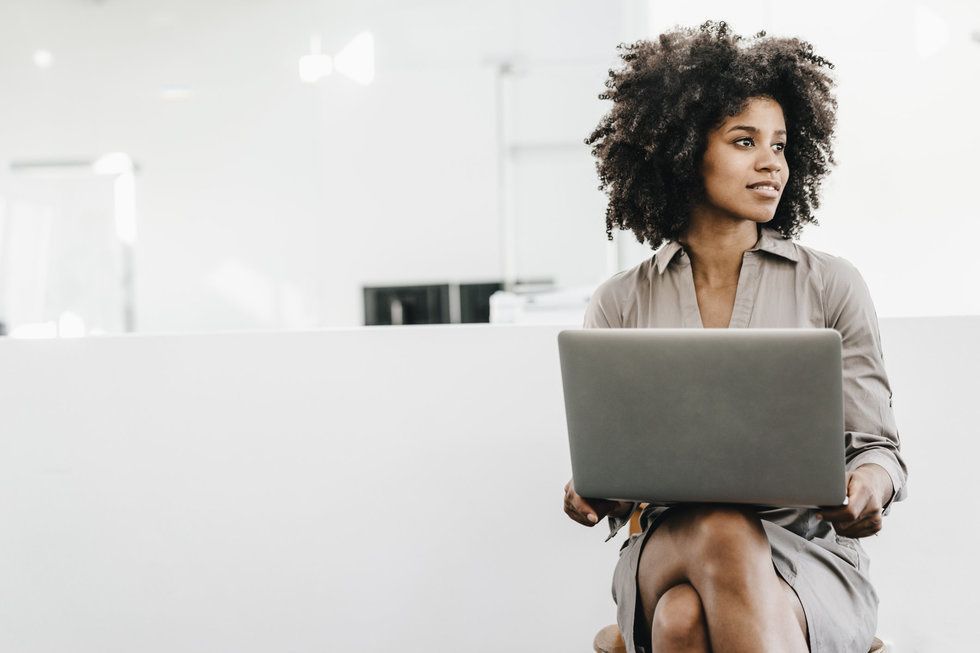 Getty Images
I just knew I was going to get my Master's by 25, snag my hubby by 28, and start our family by age 30. Furthermore, I was going to work on Wall Street in corporate finance, preferably as an investment banker for a top financial institution, and buy a lovely brownstone in Manhattan.
That was the plan of the 22-year-old me. None of that happened. Not one thing.
However, I did manage to build a progressive – yet unfulfilling – career in finance so I thought that I can definitely rebuild an amazing one in a different field, right? Yet, I'm in the midst of a career pivot that I initiated six years ago and I can't help but think, I should be further along than this.
Hollis says this is another one of those lies. She mentions how women tend to attach our dreams to our ages. But the problem is that we also tend to remember that we haven't met these goals on our birthdays, especially milestones, causing some of us to dread turning another year older or even celebrating altogether.
While I wouldn't skip an opportunity to have a lit birthday, I still can't help but wonder at what age will these grander dreams finally come to fruition. But perhaps we should be asking ourselves a different question: Where would our lives be if everything had gone according to our schedule? And would we be content?
As Hollis says, "God has perfect timing."
And a perfect plan, too.
Don't be so modest about what you do.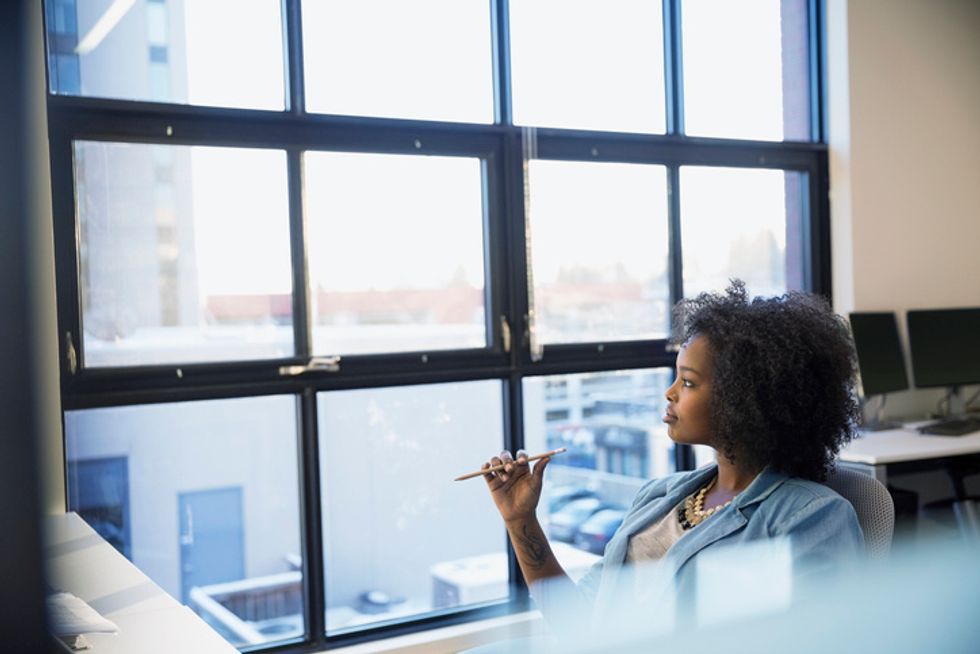 Getty Images
I don't always give the correct, or even straightforward, answer to "What do you do?"
Something about "I'm a writer" sounds phony. Perhaps it has something to do with having a formal education in numbers but no professional credentials in words. Could I really consider myself an authority? Or maybe it has more to do with the stereotypes placed on writing, one being it's more of a hobby instead of a "job, job." I don't bother to debate because that would require me to flash my handful of receipts. Instead, I keep them filed away like I'm saving them for the IRS.
And there I go being modest again.
Hollis talks about how she used to encounter other entrepreneurial women who'd downplay their careers, too. Even Hollis was uncomfortable talking about her job at one point. "Oh, I have a lifestyle blog," she'd say, knowing full and daggone well she ran a popular website that attracted millions of monthly visitors and she managed 11 employees. Girl, you wash your face.
But, you know what, though? I've earned the right to dampen my washcloth as well. After all, I am a bona fide published writer. Furthermore, how are we supposed to attract more opportunities if we're acting all meek?
Or as Hollis asks, "Do you really think God made you – uniquely, wonderful you – in hopes you would deny your true self because it might be off-putting to others?"
Listen. My name is Teronda and I write dope ish. Get at me.
Y'all might want to put yourselves out there, too.
But on a serious note, perhaps I was the one who was too judgmental. Maybe the self-help category of books isn't always some self-righteous figure who's yelling how we're losing at life. Girl, Wash Your Face is the voice that guides you to look at things from a different perspective because she's avidly rooting for your glow-up.
Now tell me, who's ready to shed the lies stopping you from being the best boss you were meant to be?
Related Stories:
The One Book That Changed Oprah Winfrey's Life - Read More

These 4 Platforms Are Putting Us On To Books For Us By Us - Read More

This Book Completely Changed My Outlook On Life - Read More

6 Books Every Aspiring Creative Should Be Reading - Read More

Featured image by Getty Images