Taraji P. Henson has been on most of our radars over the last 20 or so years for playing roles in movies like Baby Boy and Hustle & Flow.
---
The rest of the world eventually caught up when she diversified her acting portfolio in Oscar-nominated films like The Curious Case Of Benjamin Button and Hidden Figures. Despite what might look like a meteoric rise to stardom, the 48-year-old began her journey like a lot of women who beat the pavement on the road to success: with a dollar and a dream.
When the DC native and newly single mother moved to Hollywood in the mid-90s with just $700 to her name, many people would label that as more than a risky move. But for Henson, without that unwavering faith in her own talents, we might not have her to look to as an example of resilience in a field that can be unforgiving and extremely selective. She can now take it all and proclaim, "I feel like a boss bitch...I'm grabbing my nuts, like, 'Yeah!'"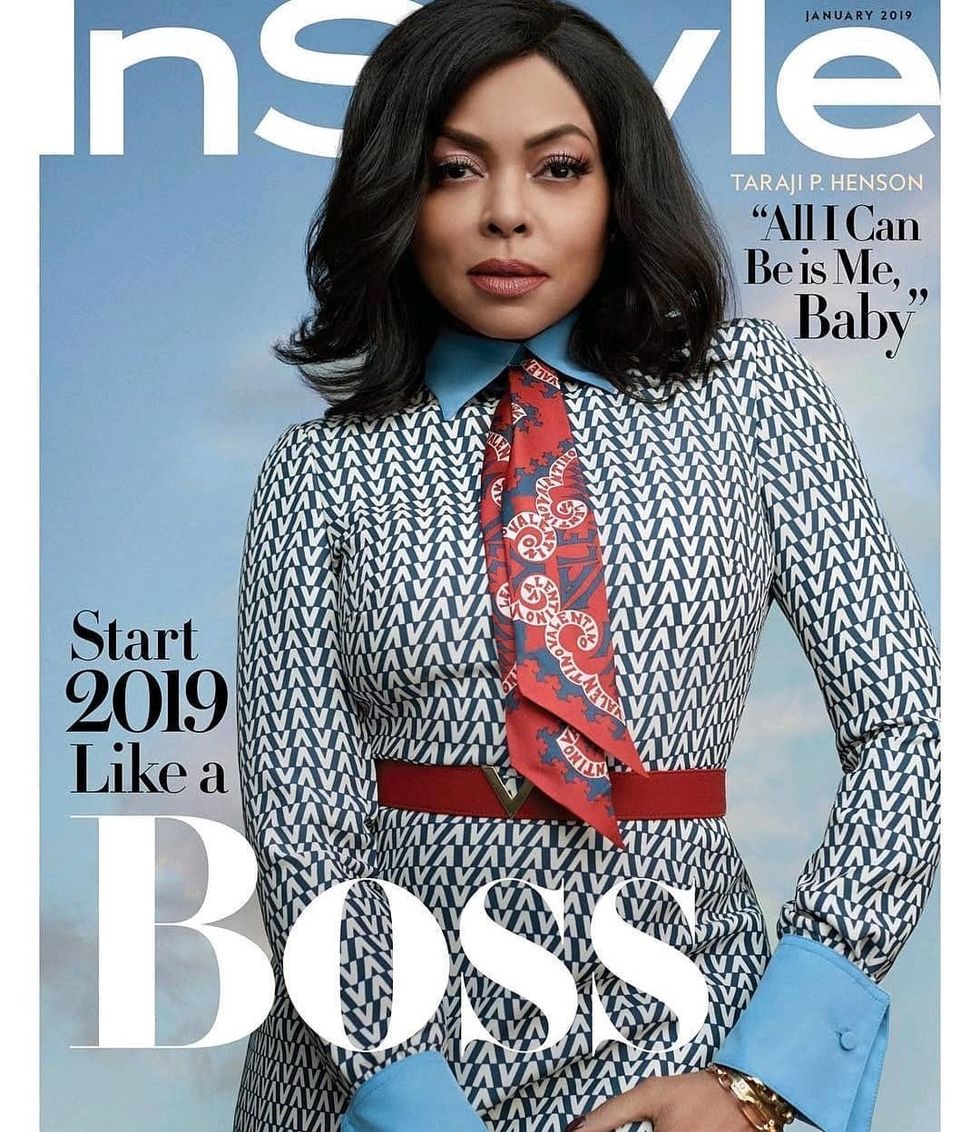 Robbie Fimmano/InStyle Magazine
The Empire star recently shot the January 2019 cover of InStyle Magazine and talked about her new, leading comedic role in What Men Want, why she is living proof that audiences around the world will pay to see diversity on the big screen, and why she has decided to work smarter, not harder.
Known for her dramatic acting chops, What Men Want (due out in February), has her starring in her first leading role in a comedy. Taraji says that while she's played mostly dramatic roles, she is excited and honored to get the chance to do something different.
She tells InStyle: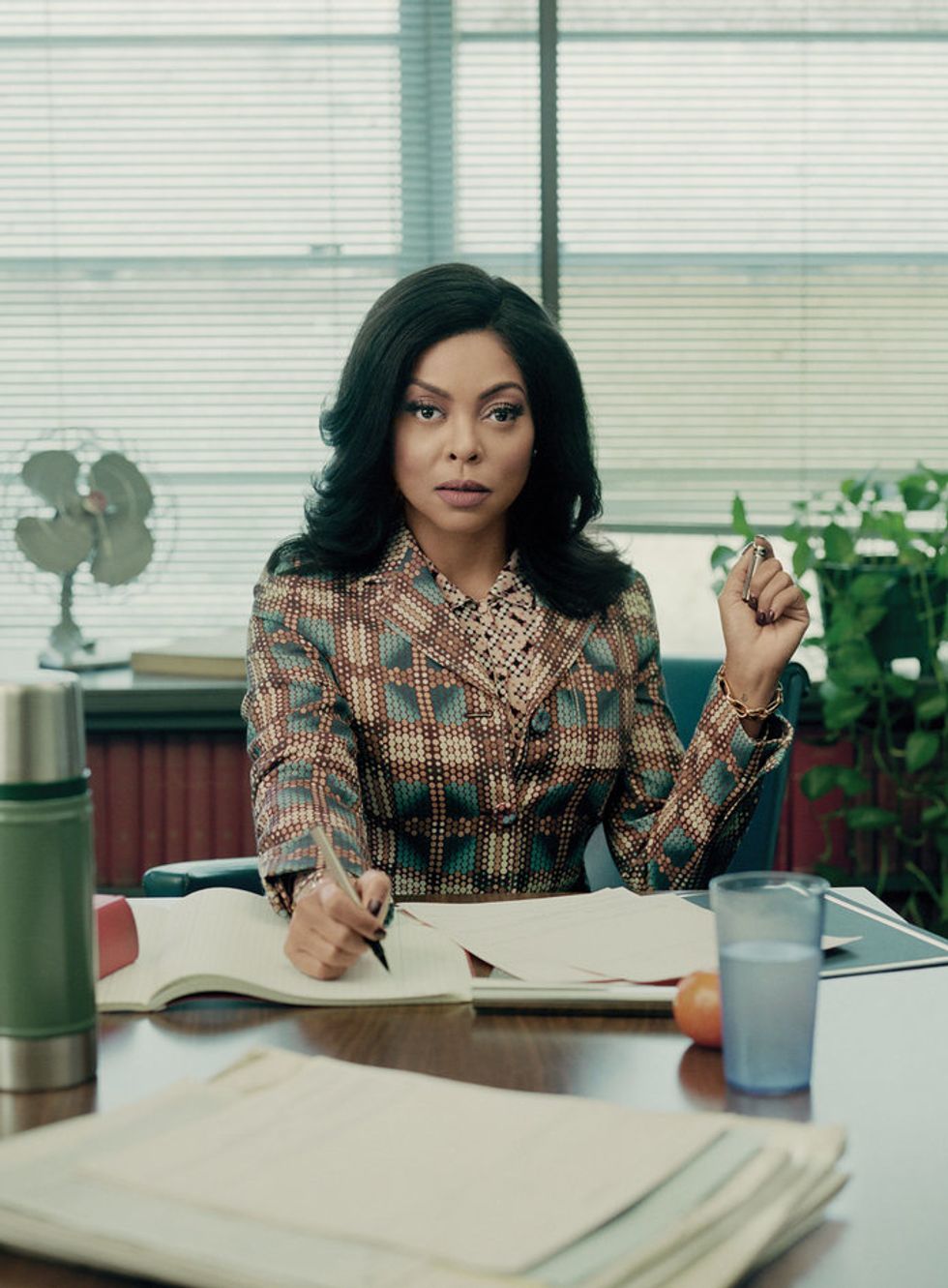 Robbie Fimmano/InStyle Magazine
"I've always been the funny girl...Not that I was pigeonholed. They were all great dramatic roles, but I've been dying. I just felt so honored and grateful to get a comedy where I could let it all hang out. My best friend was like, 'Lord, they don't know what they have unleashed.'"
This year has produced a wave of energy focusing on diversity and inclusion in Hollywood and why it's so important. For Taraji, she says that executives didn't believe in her international star power regardless of the fact that she saw the love herself via social media. There was a press event in Paris that can teach us all a valuable lesson: You can't always believe what other people tell you about yourself. She recounted the moment:
"Hollywood executives would tell me that I don't have fans all the way over there… I said, 'You're lying because they can reach me any time. I'm a finger tap away, and they let me know every day.'... Then we go to Paris [to promote 'Empire'], and it's standing room only in a room with 1,500 seats. I cried. If you believe what people tell you … you can't let people tell you shit."
Taraji goes on to break down why representation is so important. It's more than being fair and beyond doing what's right: When we are represented, people learn that they can relate to and see themselves in others, even if they don't look like them. That is the true essence of art: to see something from a perspective outside of your own. Over her career, Taraji has seen up-close and personal, "That's what people want to see, representation. That's all. You can make money doing it. It's a no-brainer."
The Golden Globe Award winner further says: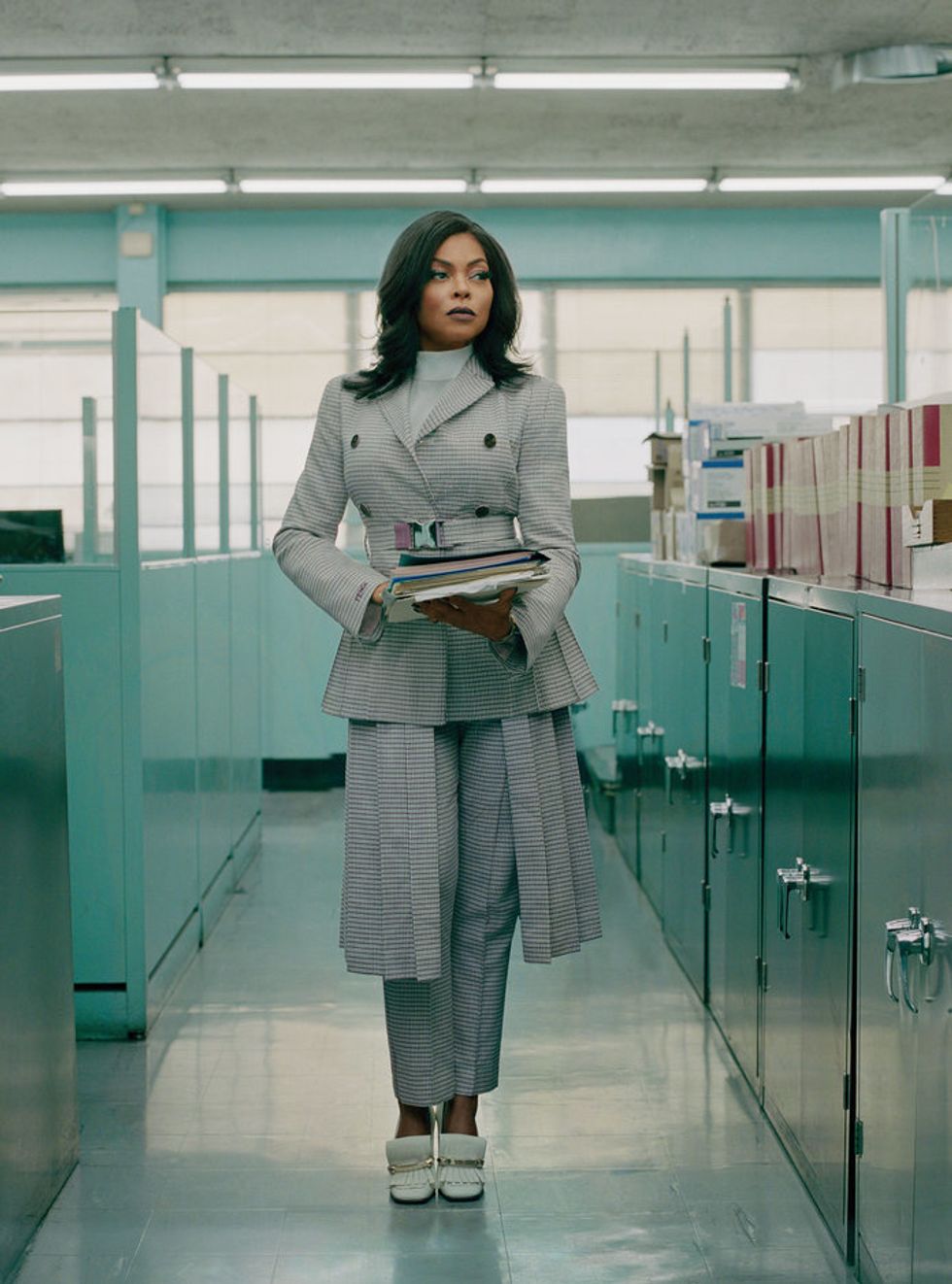 Robbie Fimmano/InStyle Magazine
"I don't care if you're young or old or what color you are, art is so powerful… You can show things to people you've never met and you broaden [their] horizons. I don't take for granted what I have, and I try to use it in any way I can, positively."
Another way that Taraji is doing her part to inspire and give back is through her newly founded Boris Lawrence Henson Foundation, an organization established as a resource for Black people with mental health issues:
"It was born out of necessity. You know, traumatic stuff happened to me and my son. [Her ex-boyfriend, and son Marcell's father, was murdered in 2003.] You can't just pray it away. I don't care how strong you are. It gets to you, and if you don't deal with it, it manifests itself in ways you don't even know. My white friends have standing appointments with their therapists. I was like, 'Why aren't we doing that?' In our culture, it's taboo."
In a lot of ways, Taraji is solidifying herself as one of the most respected and sought-after actresses in Hollywood, regardless of the color of her skin. She has overcome the hurdles of single parenthood, being broke, and losing the father of her son to gun violence. What she has overcome and has since transcended is a movie in and of itself. No doubt it's come with a lot of hard work, but Taraji is now in the position to make her own decisions. She's no longer content to working hard, she wants to work SMART. I can get with that. This is what she said about her future:
"The older I get, I want to work smarter, not harder… DC, Marvel, you all can call me!"
Engaged, happy, and stacking her coins, Taraji is ready for any challenge that may be thrown her way like a boss. We can all take a page for her book on working smarter, embracing change, and forging ahead in order to come out on top. In the meantime, check out Taraji's full cover story with InStyle Magazine here.