---
OK, so I read a lot of y'all's comments, and if there's one thing that I know at least 85.9 percent of you are totally down for, it's a good bottle of wine. Well, guess what place is known for all of the best that wine has to offer? Spain! It's actually the third largest wine producer in the entire world. That, along with flamenco (a Spanish art form that incorporates song, dance and guitar playing); their beaches (including Canary and Balearic islands); its signature foods like the meat/seafood rice dish paella; the 2-3 hour-long naps known as siestas and of course, bullfighting—doesn't it seem like Spain would be the ultimate girls' trip? Yeah, I think so too.
That's why I thought I should take out a moment or two to hip you to something that I just read about this past weekend. If you decide to visit the beautiful village of Porto Cristo (which is on the east coast of Mallorca), there is a hotel that, quite frankly, I'm not sure which part excites me more—the fact that you can stay there for $80 per night or that it's a—get this—women's only hotel. Yep, you heard that right.
This past June, Spain opened up the Som Dona Hotel, its first hotel that is exclusive to women ages 14 and up. This makes it ideal for solo travel, rolling out with a few of your besties or any other female combo you've got in mind.
I'm thinking that for you avid movers 'n shakers, that's already enough info to book a reservation. But for those of you who would like just a few more details, here are some extra deets.
What Are the Best Things About the Som Dona Hotel?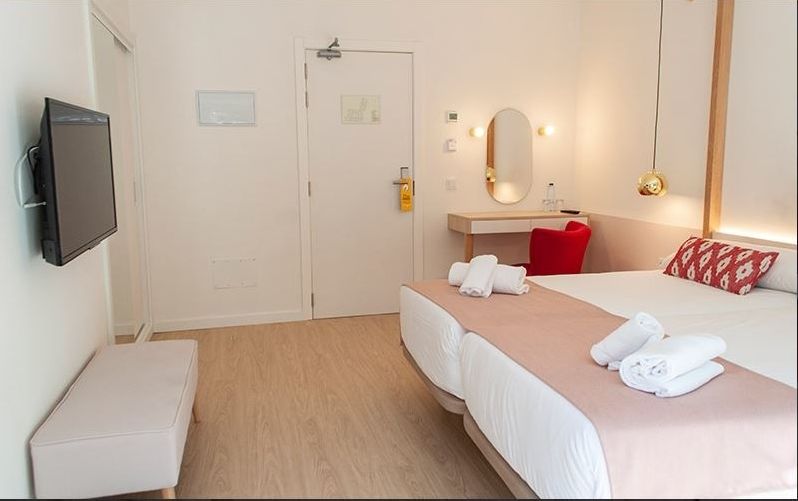 The Som Dona hotel is a 39-room resort that has an "absolutely no men allowed" policy and is totally customized to suit our needs. As you can see from the picture above, each room is bright and modern. It comes with a queen-sized bed, a private toilet and a fully-stocked bar. There are on-site massages and face and body treatments, local and international cuisine menu options, free Wi-Fi and four-star, 24-hour service.
Something else that's impressive about the hotel is, although some men are employed at the hotel (due to the avoidance of discrimination laws), hiring women is the hotel's top priority. And, as far as the hotel's guests go, the hotel told Insider that it welcomes "singles, couples, mothers with daughters, businesswomen and incentives groups, friends, and relatives." (By the way, if you are a big-time solo traveler, for your own safety and well-being, take a moment to check out "The 50 Most Dangerous Countries for Women Travelers to Visit Solo, Ranked" in case you plan on getting a lot of stamps on your passport over the next few months.)
What Is There to Do in Porto Cristo?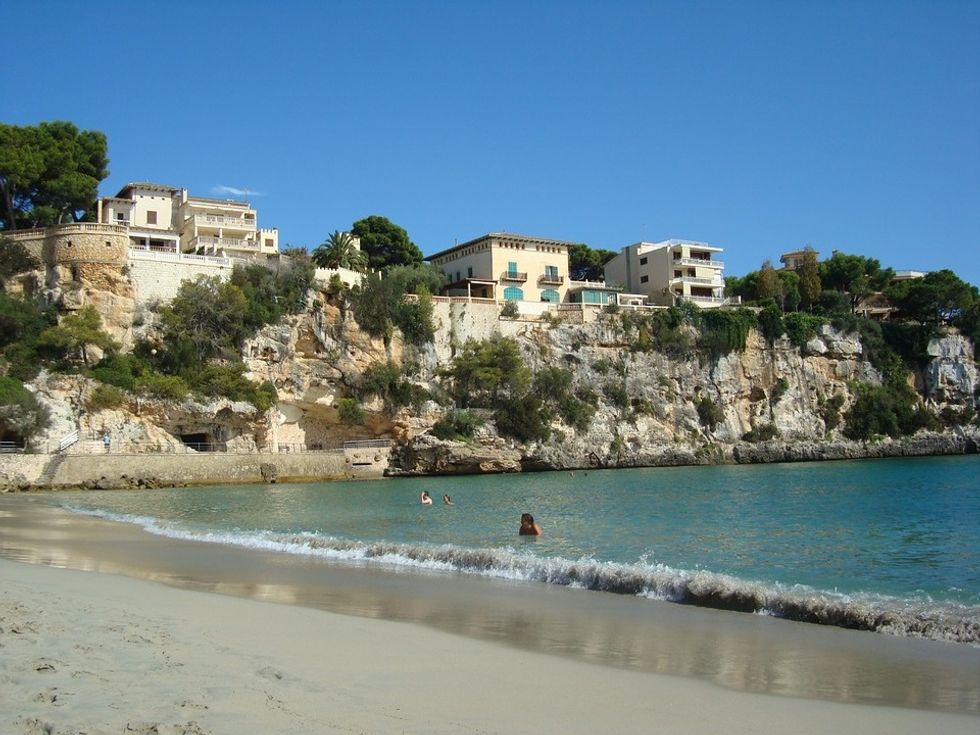 Sea Beach Spain Sand Sky Mallorca Holiday
I'm thinking that if you went to Porto Cristo and spent half of the time at the hotel, hanging out by its beach-style pool or sipping on a drink while sitting on its rooftop terrace, you'll be perfectly content. But there are some pretty cool things to do in the village as well. Not only is the Som Dona Hotel close to the very best beaches in Majorca, it's also walking distance from one of the area's favorite attractions— Caves of Drach (four conjoining caves that you are able to tour).
Visitors of Porto Cristo are huge fans of the bubble tea spot Zugga; the seafront promenade eateries, bars and clubs in Cala Millor, and walking to what looks like a tiny castle called the Sa Coma Viewing Point. Porto Cristo also has a safari zoo and a tropical park. Folks also really enjoy the historic town Artà where you can take boat trips, visit markets or do a little sightseeing of its landmarks.
And what if walking all over the place isn't really your thing? No problem. There are vespas (which pretty much look like scooters or tiny motorcycles) that are available for rent too.
When's the Best Time to Go?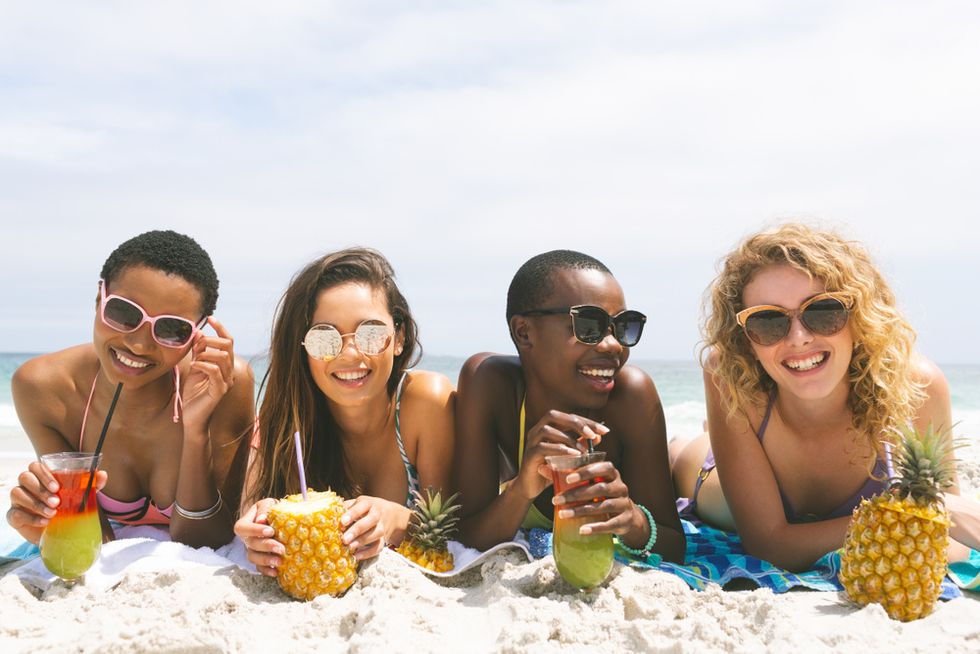 So, when is the best time to go to Porto Cristo? It's important to keep in mind that it's a part of the world that has a Mediterranean climate that consists of hot dry summers and pretty mild winters. This means that if you want to have the ideal summer vacation, it's best to go during the months of July and August, although you can comfortably swim in the beaches from June thru October. If you'd prefer to avoid rainy weather at all costs, September is the wettest month and January, hands down, is the coldest one.
As far as your coins go, of course, you'll need euros while you're there. But from what I've seen, it's pretty darn affordable across the board. At the time that I'm penning this, one dollar equals out to about one euro (it's more like .89). With that in mind, a three-course meal is around 15-20 euros, a bus ticket is 2-5 euros and a boat tour is somewhere around 50 euros. ATMs are everywhere (you'll typically get charged two percent per withdrawal), cash is king and hotels do take major credit cards and debit cards.
Yes, yes, y'all. If you and your girls have been talking about going on a vacation, but you can't figure out where, how could you possibly go wrong with a hotel that was made with you, a woman, in mind and has no other guests but women? Dope. Definitely dope.
For more info, visit Som Dona Hotel or email dona@somhotels.es.
Featured image by Shutterstock