---
In xoNecole's Finding Balance, we profile boss women making boss moves in the world and in their respective industries. We talk to them about their business, their life, and most of all, what they do to find balance in their busy lives.
If nothing else, Nikia Phoenix is proof that there is undeniable power and wherewithal in a name. Symbolically, a phoenix is flamed bird that represents renewal and rising above challenges to succeed and be powerful. As a multifaceted woman, the Atlanta-based creative has made waves in a bevy of industries: as a model, a writer, a managing editor, an influencer and anything else that she sets her mind to accomplish. "No one can put me in a box. I am stepping into my stride and becoming the person I always knew I could be. A title or occupation does not define or limit me," she told xoNecole. "What I am doing now in this moment is part of the evolution."
And the evolution encompasses what she's doing now, which is being a light in the efforts to propel black female empowerment with initiatives like her movement Black Girl Beautiful. Black Girl Beautiful began as a beauty and shopping event for women of color by women of color after Nikia realized the needs of black women weren't being met. "We were and still are spending all this money on beauty products yet not enough brands were catering to us," she explained. "I figured it was time to educate us, empower us, and mobilize."
With the much-needed mantra of "Hey black girl, you're beautiful," the initiative has since bloomed into a safe collaborative space for black women and all women of color. "I want BGB to ignite the flame in other women so we can set this world on fire. I truly believe in the power of black womanhood," Nikia concluded.
In this installment of Finding Balance, we talk to Nikia about affirmations, a typical day in the life, and ultimately how she finds balance.
Why do you think it's important that we hear, "Hey black girl, you're beautiful"? What are some of your favorite affirmations?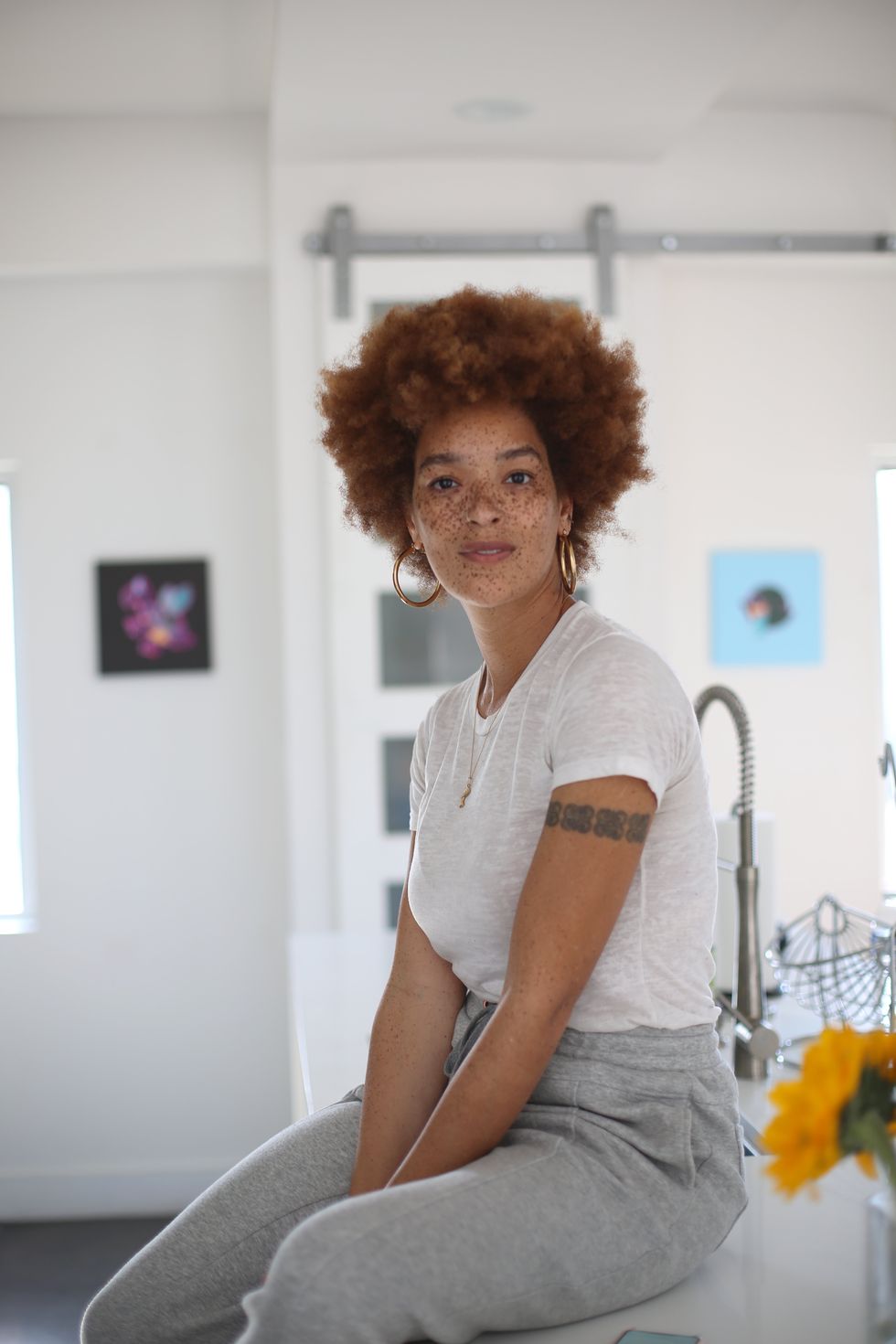 Nikia Phoenix
Photography By: Vanessa Hamb
It's critical that we hear and see this simple affirmation "Hey black girl, you're beautiful" or "Hey brown girl, you're beautiful" because all of us still have yet to completely believe it. We've gotten so used to the world tearing us down and the lies that we can be so self-deprecating. In order to combat this negativity, we have to tell ourselves that we are loved, we live in abundance, and that we are worth it.
And what makes you feel beautiful? 
My heart makes me feel beautiful. It leads everything that I do. It allows me to come from a place of love and deep intention. My heart allows me to see the beauty in everything.
You recently unveiled a Brown Girl Beautiful mural in Atlanta, how did that idea come to you to create this mural?
Atlanta is a city full of black people. We are the majority, however there have been very few murals specifically dedicated to uplifting women of color. I'm an agent of change and knew I needed to fix this. I knew what the message would be. I knew the artist, Faatimah Stevens, who could help me create it. What I didn't know is how it would actually come to fruition... In steps Pledge World, who said they wanted to help me fulfill this dream.
I think of the mural as my love letter to brown women. In bold print alongside a beautiful sketch of my friend Mary Akpa donning a crown, the mural says "Hey Brown Girl You're Beautiful." Talk about powerful! The colors, the imagery, the words literally stop people in their tracks. Brown girls are able to see themselves reflected in this piece of art. The message affirms what I know to be true of us and I hope every black and brown girl feels this love.
What does the average day or week look like for you? 
Every day is a bit different. Every week is a bit different. I am always working on a project from conception to completion. With everything I do, I'm very hands-on. But inspiration has to come from somewhere, so I make time to live. Maybe one week, I'm traveling. Maybe I'm ideating for the next adventure. I breathe creativity.
What are your mornings like? How do you wind down at night?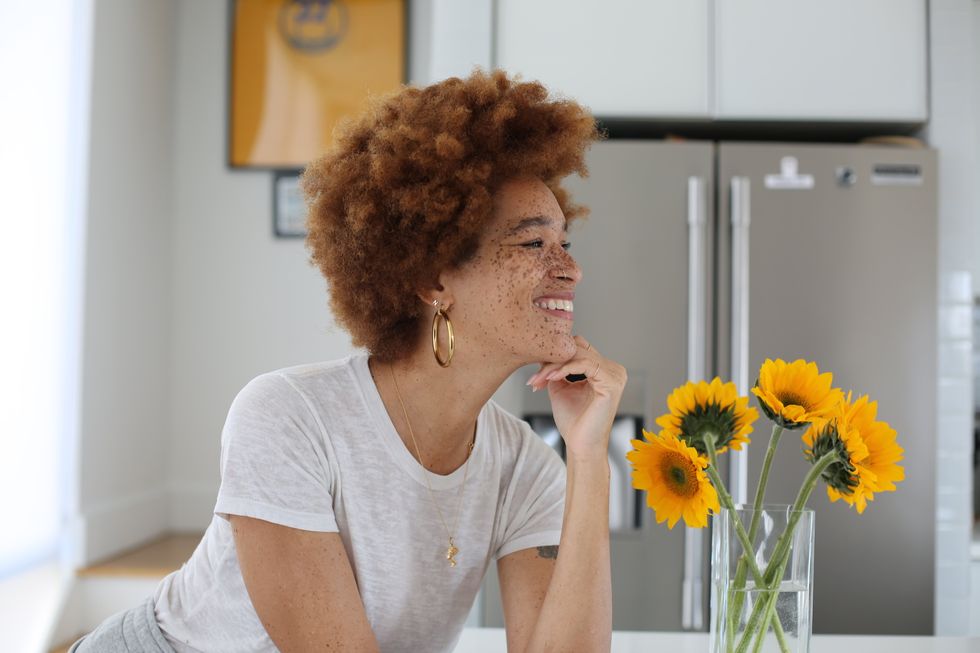 Photography By: Vanessa Hamb
Mornings are my favorite time of day. I ease into it. I wake up with prayer and meditation then make my way into my daily affirmations. I love, love creating peace to start my day. At night, I wind down by lighting candles or incense and meditating. With all is hectic in this world, I have to bookend my day with love.
What do you find to be the most hectic part of your week? 
The most hectic part of my week depends on what I'm working on. I do my best not to have a Case of the Mondays. Starting my week in a frenzy is not the business. Other than that, if there is a hectic time of the week, it's most likely Thursday afternoon, because I know I'm trying to complete all my tasks before the weekend.
Do you practice any types of self-care?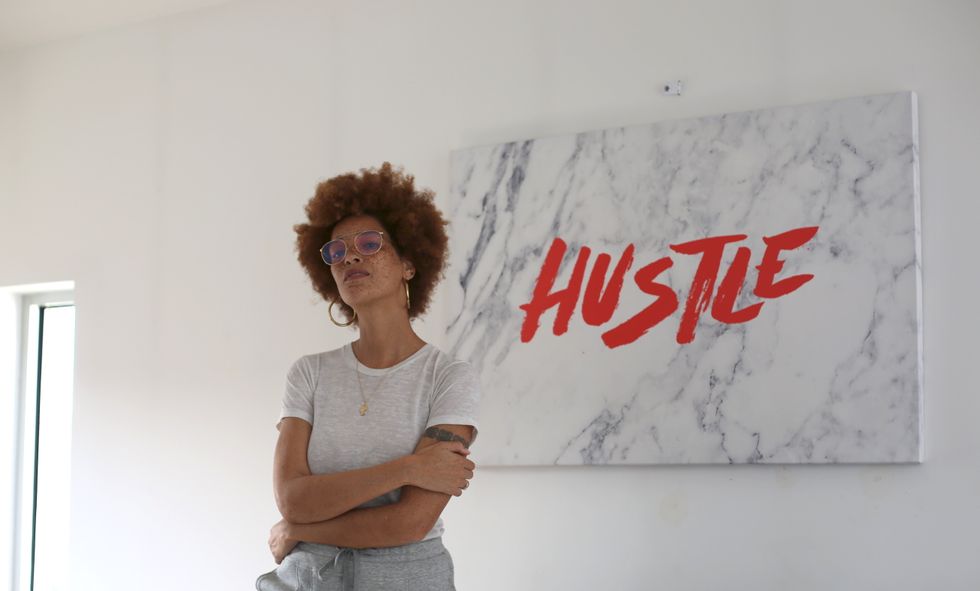 Photography By: Vanessa Hamb
Self-care for me is daily. It's saying affirmations. It's unplugging from technology. It's spending quality time with people I love without talking business. At night, I love turning down the lights, lighting a candle, and dancing in my bedroom. This allows my soul to be free. Simply put, self-care is literally me loving on me.
What are some products and rituals you swear by in the name of self-care? 
Washing my hair on the weekends is also self-care for me. While my hair is deep conditioning with SheaMoisture Jamaican Black Castor Oil hair masque, I'll put on one of those Korean sheet masks from The Face Shop and chill out. I'm also obsessed with rosewater face mist and my jade roller. Talk about an instant face massage to lift my spirits.
How do you find balance with: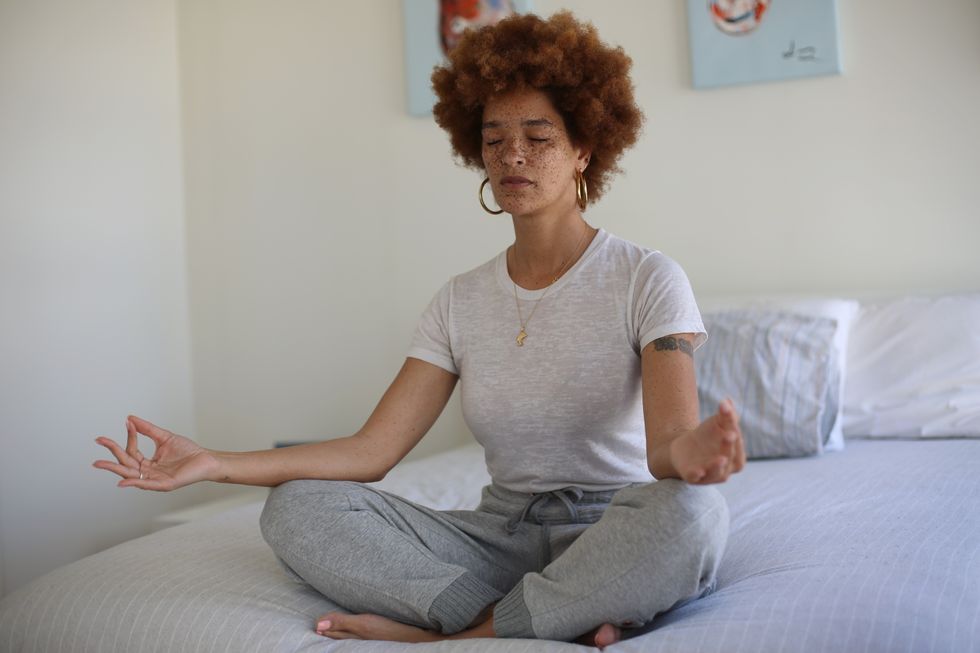 Photography By: Vanessa Hamb
Love/Marriage?
When I love, I love hard. I give it my all or nothing. I guess that is my balance. I do know that love fuels me. It's essential to my being.
Friends?
It's about making the conscious effort to be present. Any relationship, whether that's romantic or platonic, needs to come from a place of respect and not obligation. I feed into what feeds into and nourishes me.
Exercise/Health? Do you ever detox?
A year or so ago, I began practicing kundalini yoga, and it's become my saving grace. It helps me release the frustration and work through difficulties by pushing my body and realigning my spirit.
When you are going through a bout of uncertainty, or feeling stuck, how do you handle it? 
I have to give myself the space to work through the feelings fully. That may mean hanging upside and screaming my head off or whatever I need to do to relieve the tension in a healthy way. I'll talk out the problem. I'll meditate. Then I come up with a solution. The trick is not to dwell in the hole. Dig your way out.
What does success mean to you?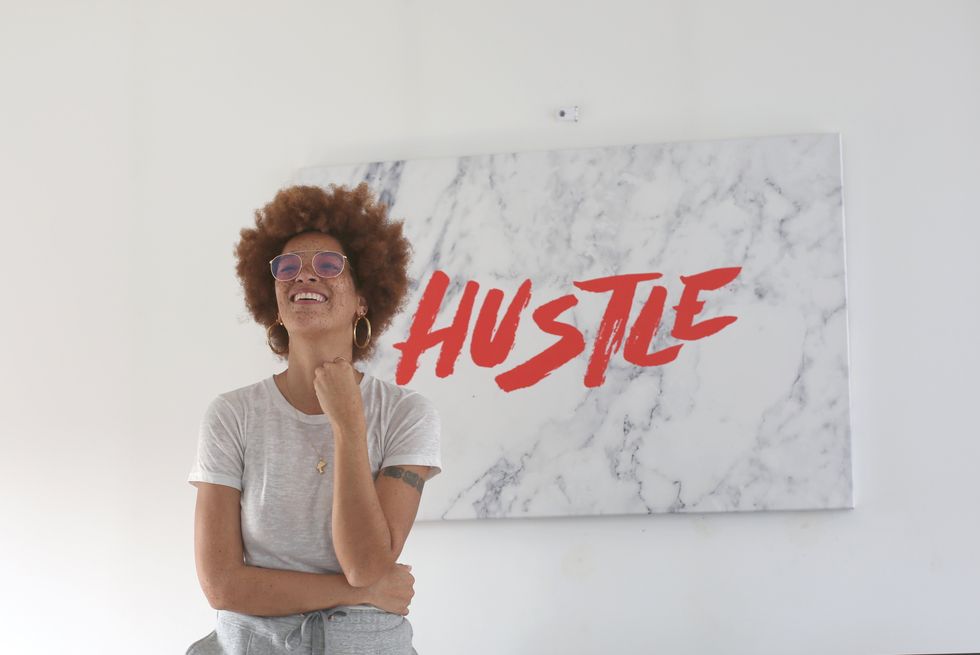 Photography By: Vanessa Hamb
My intention is to evoke feeling... to evoke love. At this point, I get so much joy from watching a complete stranger being moved by my work. If what I create encourages and lifts someone else up, that's my goal. Success means feeling like I am living on purpose and being fulfilled.
Ultimately, how do you find balance? 
I laugh. I cry. I do both at the same time. And most importantly, I LOVE. Love brings balance.
For more of Nikia Phoenix, follow her on Instagram. And check out previous installments of xoNecole's Finding Balance here.
Featured image by Vanessa Hamb, courtesy of Nikia Phoenix

Originally published March 31, 2019