Motivation is a recurring theme in life, as it acts as a driving force behind our actions. Oftentimes, motivation is most commonly discussed in conjunction with bigger life habits, like the motivation behind clocking in at work or putting in some time on the treadmill at the gym. But by definition, motivation is indicative of our needs, wants, desires, and even our urges. So, whether we realize it or not, the decision we made between kicks and heels for our outfit of the day today, the choice behind our early morning drink order, or what we decided to have for lunch -- these choices are also fueled by motivation.
---
In collaboration with Dr. Pooja Lakshmin MD, founder, and CEO of Gemma and author of Real Self-Care: A Transformative Program for Redefining Wellness, Peloton recently unveiled five motivation languages we can apply to wellness. Inspired by Gary Chapman's love languages, motivation languages act as a way to help people tap into the things that drive them and ultimately move them to, well, move. And although the motivation languages denote one's approach to health and well-being, these languages transcend to encompass how we approach our lives as a whole as well. "Motivation is key not only when it comes to fitness routines, but also in daily decision making -- understanding our 'why' helps us feel connected to ourselves," Dr. Lakshmin tells xoNecole.
"The motivation languages offer a way for people to engage in deeper conversations with themselves and find out what will positively impact them as they approach fitness and wellness. Fueling our bodies and minds with things that we know will encourage and motivate us is how we can truly care for ourselves."
The motivation languages were crafted based on findings from a five-market research study conducted by Peloton. Through that research, they discovered that motivation was something 7 out of 10 survey respondents said made them feel like they could accomplish anything. Additionally, through those findings, Peloton learned that motivation looks different for different people. From there, with the help of Dr. Lakshmin, they founded the five foundational motivation languages:
Having Fun
Achieving Goals
Building Community
Positive Affirmations
Tough Love
To learn more about motivation languages and how we can apply them to our wellness journeys this year and beyond, xoNecole chatted with Dr. Lakshmin and Peloton Instructor Matty Maggiacomo. Keep reading for more.
How to Identify Your Primary Motivation Language
Dr. Lakshmin believes that motivation language allows us to take back our power and bring self-care back into our own hands. But how do we learn which motivation language belongs to us? Similar to love languages, Dr. Lakshmin suggests identifying your primary motivation language by asking yourself questions about what you like and don't like as it relates to motivation and the descriptions for the motivation languages.
The 5 Motivation Languages, According to Peloton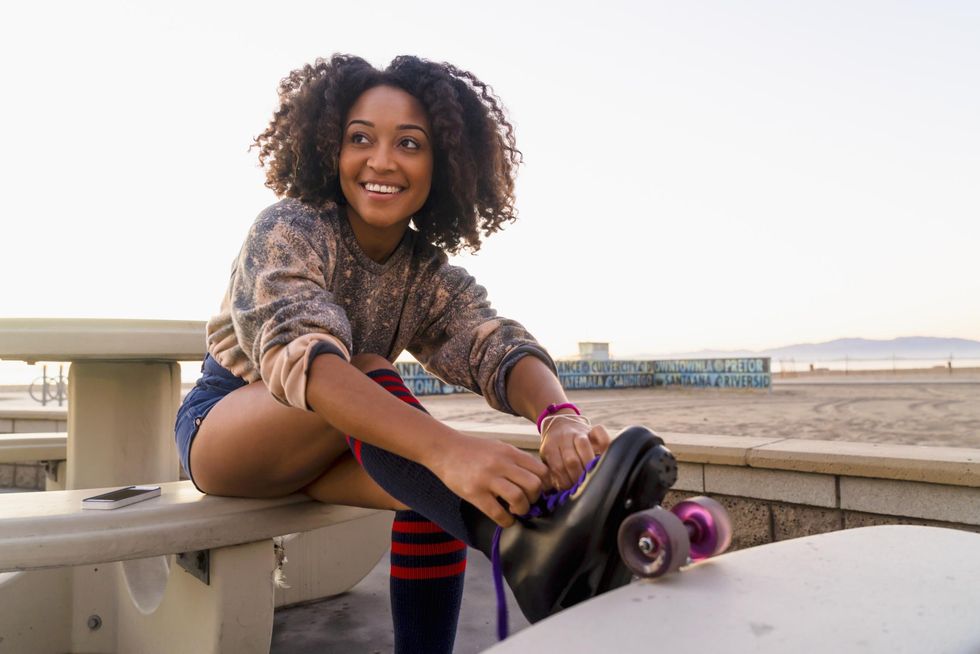 Kevin Kozicki/Getty Images
1. Having Fun
According to Peloton, Having Fun is about enjoying yourself, relaxing, letting loose, and having a good time. Movement is more about how it makes you feel than how it makes you look, and you are motivated by ease and pleasure in your approach to fitness and wellness. As a mantra, Dr. Lakshmin says, "I'm the best version of myself when I am relaxed and carefree."
Maggiacomo notes that there are a plethora of Peloton workouts from various instructors to choose from that fit your motivation language. For Having Fun, he advises "Callie Gullickson for a dynamic strength class."
2. Achieving Goals
"Achieving Goals" means you experience motivation through performing your 'best,' reaching milestones, and meeting the performance goals you have for yourself. As a goal-oriented person, your mantra for this motivation language could be, "Nothing feels better to me than a job well done." And for a workout that speaks your motivation language, Maggiacomo tells xoNecole, "Camila Ramón has the best 15-minute en Español ride."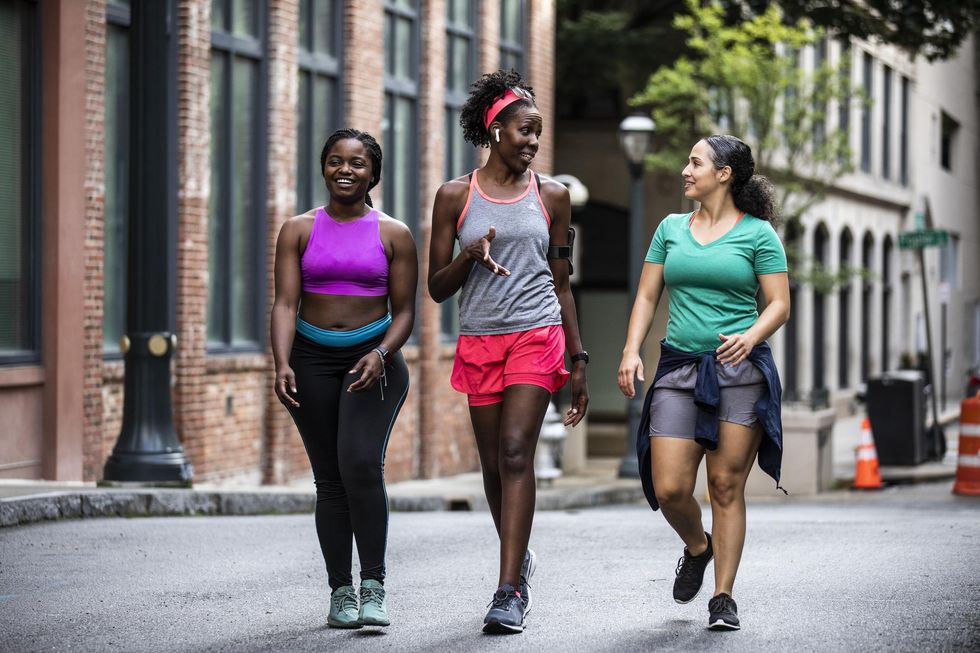 MoMo Productions/Getty Images
3. Building Community
As a motivation language, building community means exactly that - fostering a sense of community around your approach to wellness. Your motivation comes from connecting with others and inviting family and friends to make wellness and fitness a collaborative effort. A mantra for you might be: "I feel my best when I'm connected to others who are working toward similar goals."
"If Building Community is your vibe, Ben Alldis brings everyone together with his 30-minute classic rock rides," Maggiacomo reveals.
4. Positive Affirmations
​It should come as no surprise, but if your motivation language is positive affirmations, it means that your motivation thrives when you are positively affirmed. Encouragement, positivity, and kindness go a long way for you, when it comes from others but also when it comes from within. Dr. Lakshmin's mantra for you is, "I am worthy of showing up for myself."
Maggiacomo adds, "I am a big believer of Positive Affirmations, so if that speaks to your language you can either try a 60-minute Gospel Walk with Kirsten Ferguson or a 30-minute Pop Run with me."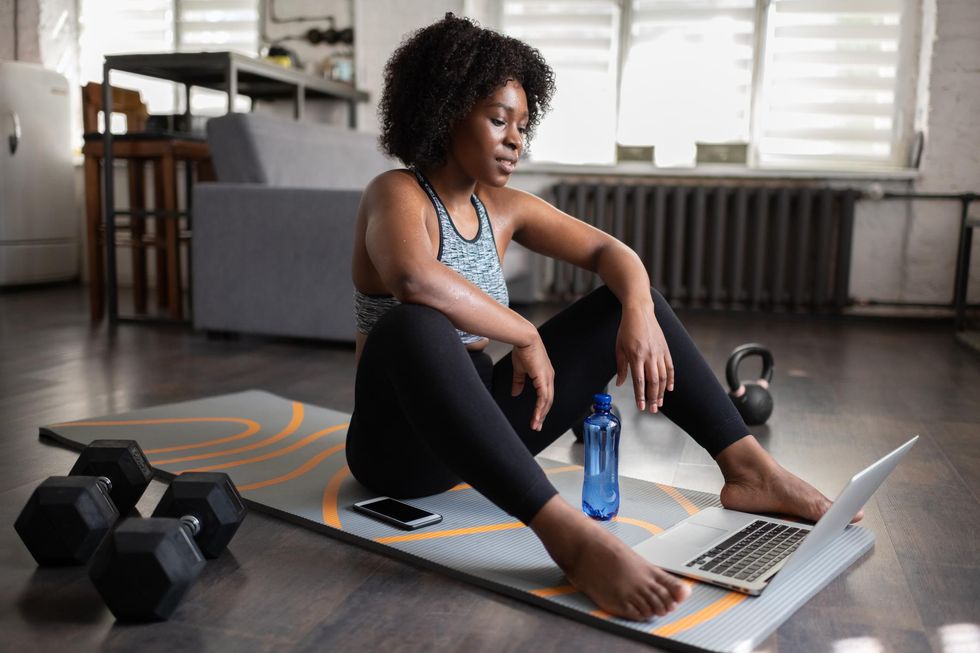 Cavan Images/Getty Images
5. Tough Love
If you resonate most with tough love as your motivation language, this means that you are motivated by structure and have a no-BS approach to wellness and fitness. Hard work is not a deterrent, it's a motivator. In fact, "regimen" is your middle name. A mantra for you would be, "Hard work pays off in the long run." Maggiacomo's Peloton class pick for Tough Love? The fitness instructor recommends the 30-minute Tabata ride offered by fellow instructor Olivia Amato.
Check out the Peloton App for more classes to choose from and find out more about Motivation Language on Peloton's Pinterest page.
Featured image by Jordi Salas/Getty Images