Monica Arnold has come a long way from the 14-year-old singer who told us, "Don't Take It Personal (It's just one of those days)."
---
Since then we've seen the singer release a handful of albums, watch her overcome tragedy in a former relationship, and go through a break-up with her kids father before finding love on the set of a video shoot in her current hubby Shannon Brown.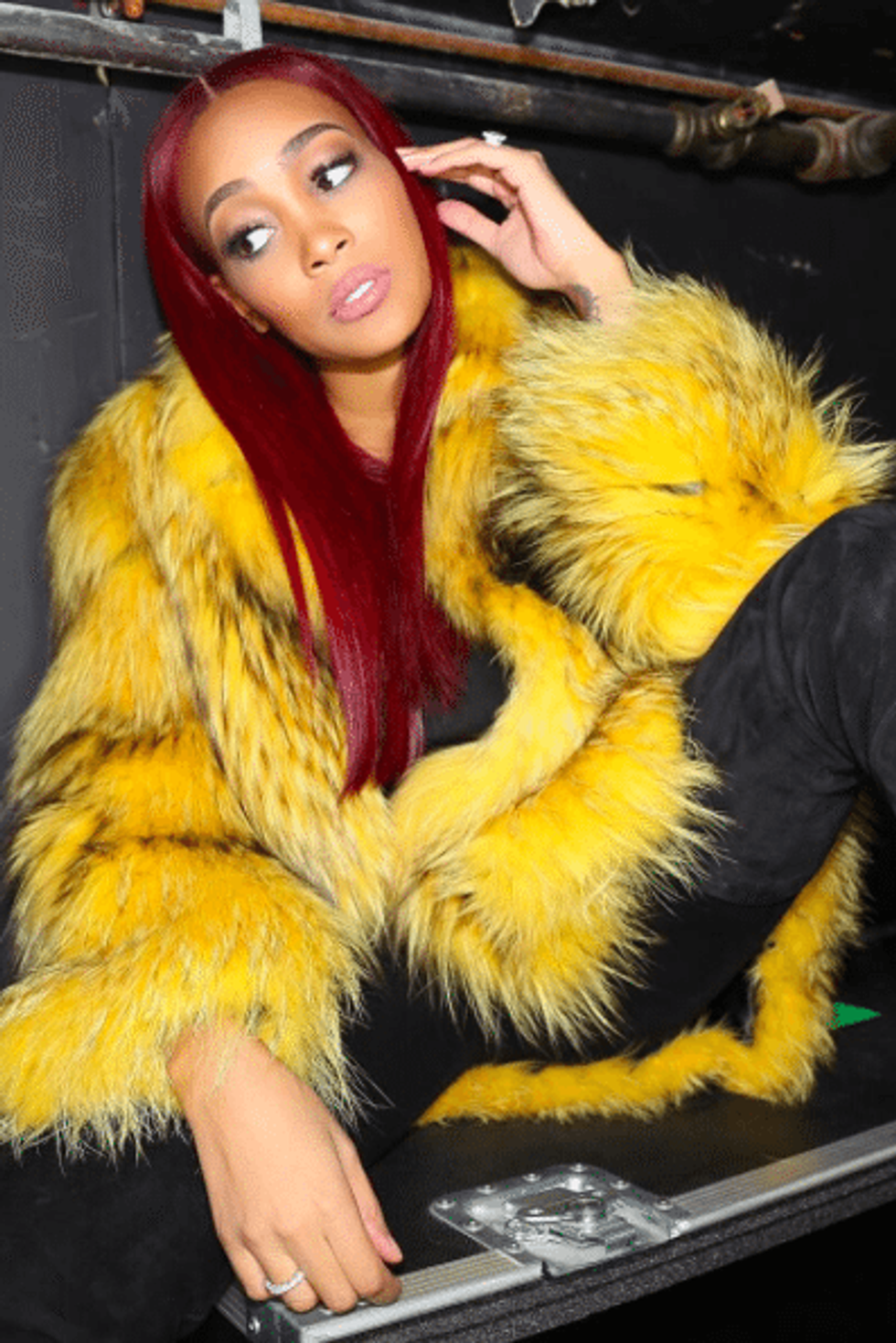 Recently the loving wife and mother of three stopped by "The Breakfast Club" and opened about her experiences as a single mom turned wife, and the battle of her mind that she had leading up to this place in her life. See, for years following Monica's split from ex-fiancé and baby father, rapper Rocko Hill (in which she shares two sons with) her self-esteem took a hit. Although her ex hadn't abandoned his responsibilities as a father, he did fail her as a man. Her man. And like any woman, after a string of bad relationships, Monica blamed herself.
However, we all know how this story ends with Monica finding her happily ever after in Shannon. The couple just celebrated their 6th wedding anniversary! Although Monica regained her confidence as a woman,  she admits that before they were married, her hubby gave her the ultimatum to either let him love her or leave (where do they make him, please?)
Peep the highlights  below!
On feeling like she failed her children by becoming a statistic + Having Low Self-Esteem After A Bad Break Up
"It's not about how you look. Bottom line is, once you've been through enough, once you've been cheated on, or talked to in a certain way, it's going to break your spirits. I don't care how good you look.
[Tweet "I've always looked the same way on the outside but on the inside, I didn't feel right."]
I didn't understand what took place, I felt bad because I always wanted my children to have two parents. I didn't want them to go through what I had been through, I didn't want them to go through what their dad had been through, not having a dad there at all. And I felt I had failed them in some way and I really had to take a step back and do a self check and really regroup and that's what I was doing. I was getting "me" together in front of everybody. So no, I didn't feel good about myself."
On Feeling "Less Than" as a Woman as a Result of Bad Relationships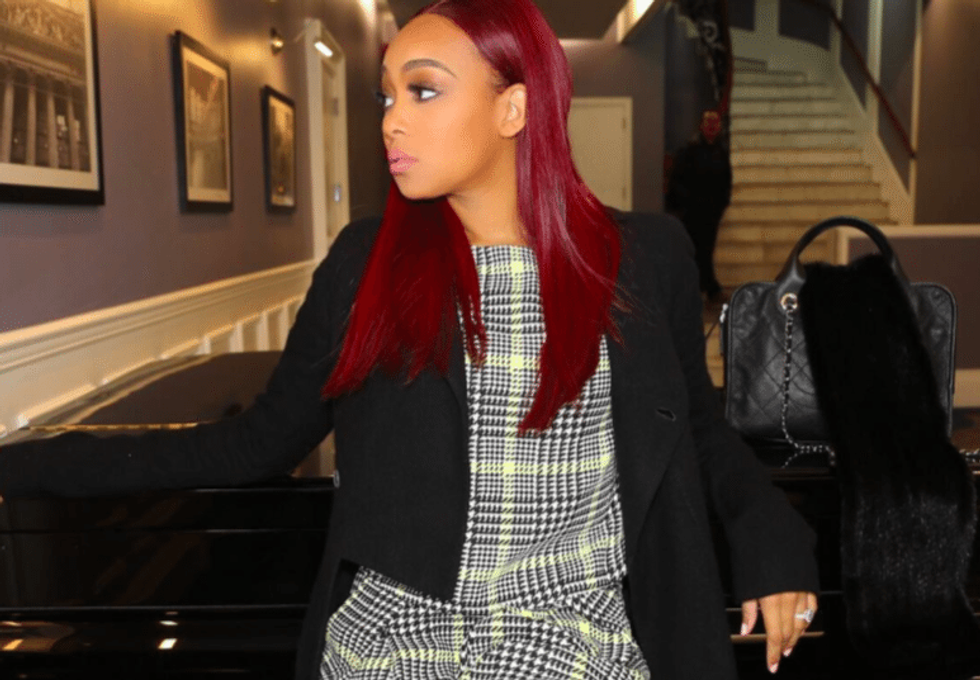 On Why she believed men when they told her she wasn't good enough
"Well, because of my temper, they never said it to my face, they just acted like it. It never was said, but I think over the years, if there is years of action that just don't amount up to what you feel like you should be worth, sometimes you get confused.
[And they cheat with] somebody that doesn't even remotely compare.
You could just walk into a mall and you get a side eye and you don't know why. And it's like 'What is she looking at?' It's hard. And this is the one downside to what I do. I don't get the option of [the other woman] not knowing me. They get that option where I have no clue who they are. But you know who I am, you know where to find me. That's easy.
So that's the other part that makes it hard when going through [infidelity], but I think it was the best experience for me to go through because it prepared me for what not to allow today!"
On Regaining Confidence and Being Surprised Men Were Interested in Her: "I just felt like a mom."
"Has anyone ever tried to put in your head that you're a single mother with two kids no man will ever want to take that in?"
"Here is the thing. Girls aren't the only thirst buckets out there. So as soon as news kind of came out that 'Ok, I'm single,' it was the complete opposite. It's weird, it was so weird. Because I'm kind of the around the way girl, I don't get butt naked on the 'gram and all that and I'm thinking, 'Those are the kind of girls they like, they ain't looking at me.' But everybody all of a sudden wants to get married when I get single. It was so weird. I didn't know [I was a hot commodity]. I didn't know that. Coming out of a relationship for years, I just felt like a mom.
"But you been looking fine Monica. Don't act like you ain't been fine, now!"
"But people like 'action' (sex) and I ain't an 'Action Figure.' Unless we're married, now listen, we're married [flips hair], it goes down! But I'm not an 'action figure' when I'm solo and single.
[Tweet "People like 'action' (sex) and I ain't an 'Action Figure. -@MonicaBrown"]
So I was just thinking I'd be the last person [men would get at]. And I'm talking very well established thirst buckets; it was odd! But it was good for my confidence because my confidence was completely gone. I was focused on nothing else but being a mom and I felt like I was the opposite of what every man would want."
On Shannon Giving Her an Ultimatum to Let Her Guard Down or Leave
"How hard was it for you to let your guard down and be like 'Ok, he's actually a good guy?'"
"It took a while. He was like hey, we need to talk. I'm doing everything I'm supposed to do. You can't measure up one man by whatever you've experienced with another. So let me show you who I am or I'm about to cut this off.
I was naturally nervous. You know, single mom with two boys. And just was very afraid, if anything else.
I haven't had any issues with him, that's the part that is so crazy. And I'm thankful for that. But I think I've had to go through so much hell before him [with men], that I had to ask 'God, could you shed your light? Because I get it now. I get what you're trying to tell me?'
When he and I met, it wasn't long before we got married. He told me the day we met that I'm going to be his wife. We met at my video shoot for 'Love All Over Me', he was the leading man. They had won the championship the week before so the girl that was working for me said 'You need Shannon Brown' and when I saw him I was like, 'Damn, that's like a big, fine version of Chris Brown. Wow, like we just super sized [Chris Brown] and put like 15 1/2 feet extra on him [laughs].' So when we met, it was instantaneous connection."
On the Advice She Got from a Fellow "Basketball Wife" + the Power of Groupies
"When I started going to the games, it almost was a little scary because you know, I'm about that [life]. I'm not really somebody you could just like, scare up. But it almost makes me uncomfortable when somebody is willing and ready to do whatever to get to a [ballplayer]. And it doesn't matter who! Whoever comes out the locker room, they've been watching these guys since college, some of them since high school.
I'm glad I got a good warning. [One basketball wife] was like, 'I want you to be prepared because everything is about to change,' and I didn't understand because [Shannon and I] were having so much fun. You know, we're going places and just enjoying each other and the seasons had changed. And the season had just ended and they won the championship, and it could not have been more perfect.
And she kept saying 'You've got to prepare yourself for the stories and the lies. You know what's happening in your house, so 'stay' your house. Don't get out your body watching that other stuff.' So I'm glad I got the preparation for it because it's very different."
On People Claiming She's "fake positive"
"It's no such thing as 'fake positive' with a life like mine. You can Google half the hell I've been through. So you can't be fake-positive and get through what I've got through."
__________________________
Yes Monica! You've got to love it when you let love in and let it win! It's so important that we don't give power to our past by letting it wreck our potential future. Here's to Monica and other women dealing with pain and healing from love!