In xoNecole's Our First Year series, we take an in-depth look at love and relationships between couples with an emphasis on what their first year of marriage was like.
You might know LaToya and Adam Ali from YouTube where the couple share their life and love alongside their two adorable children, Samia and Zayn.
---
And if you watched any of their videos on their hit family channel LaToya's Life, it won't take long for you to label these two "relationship goals." With their obvious love for one another, coupled with their strong friendship, LaToya and Adam give us a look into a modern day life of black family and all its realness. But regardless of how much they personify "relationship goals" and all we may seek in our own love lives, the Ali's want us all to know, they are just like any other couple.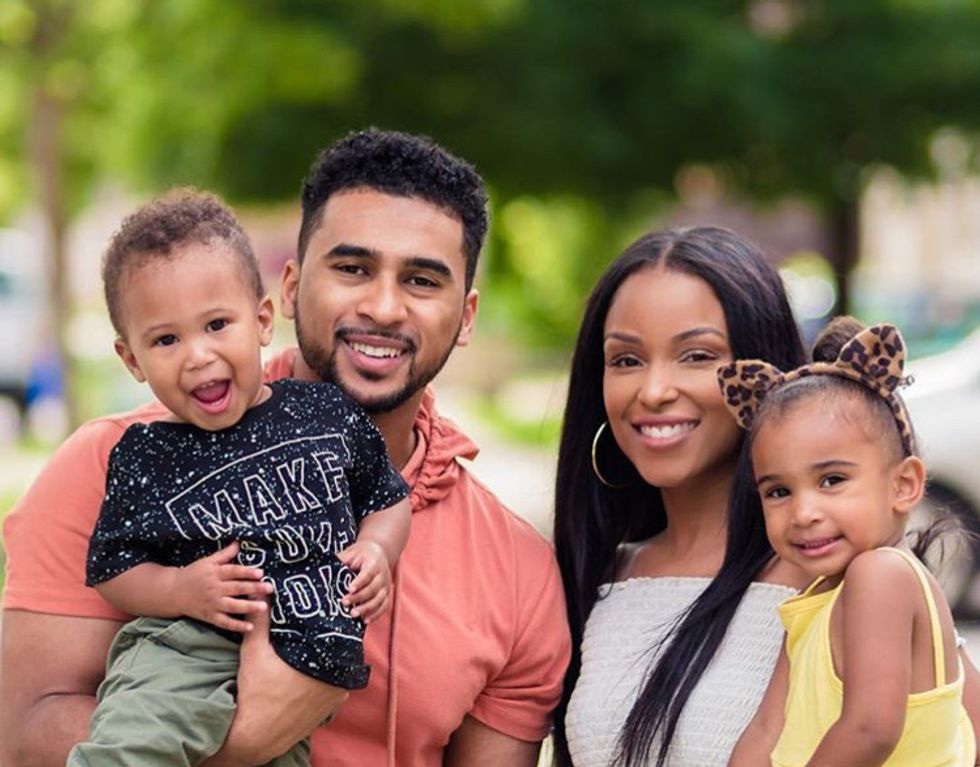 LaToya, best known as LaToya Forever, is a YouTube personality, author, and founder of health and wellness site ShesTough.com. Her husband, Adam best known as @AdamWontLose, is a YouTube personality, fitness professional, and brand marketer. Within the last 8 years, these two have gotten married, expanded their YouTube brands LaToya's Life and LaToya Forever, started a family, and have been involved with multiple business ventures together.
But before their success as a couple, it all started down in the DMs.

Back in 2011, Adam reached out to Latoya in hopes of collaborating on a fitness video. At the time, he was expanding his own fitness brand and reached out to LaToya, hoping to build a team of influencers that support one another. She obliged and before the collab could even officially take place, they met up and had an instant connection. Although their initial meeting was completely professional and they then went on to shoot the first of many video collaborations, the connection between these two was quite obvious. Soon after, they began dating, fell in love, got married, and started their family.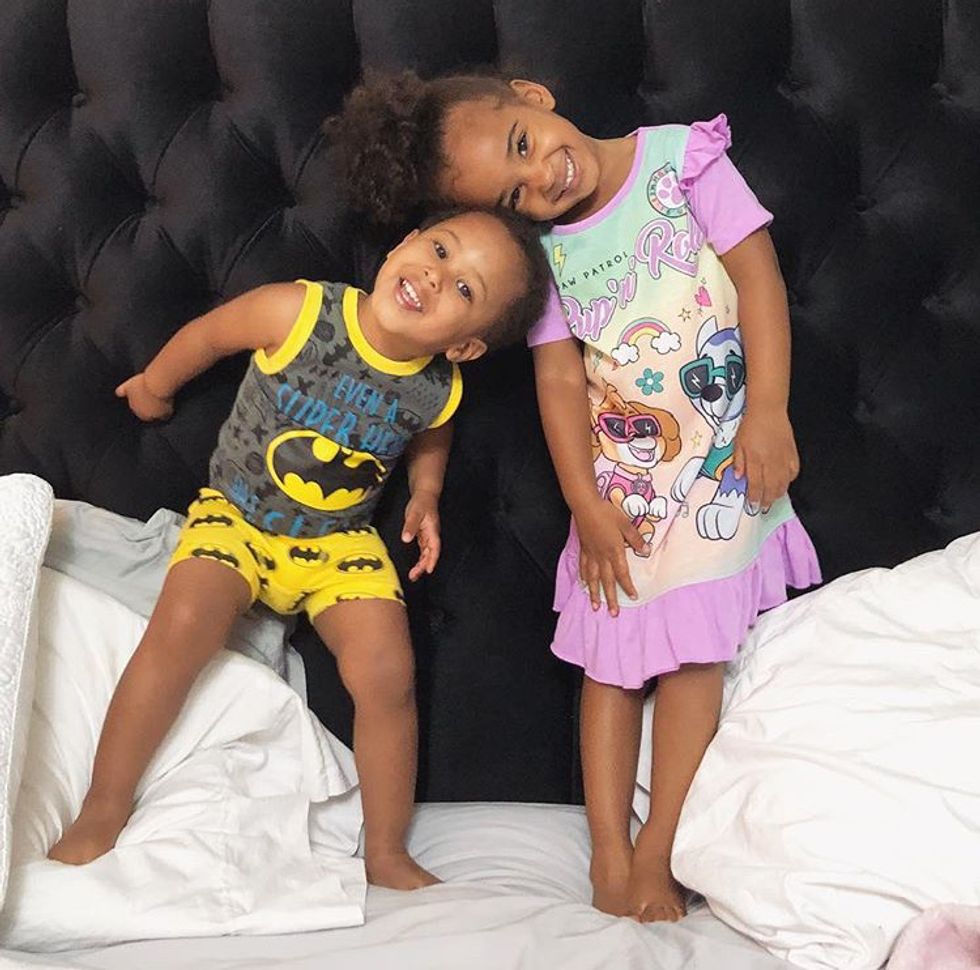 But what makes their love story so admirable, is their authenticity. These two aren't trying to be some perfect fairytale love story, nor do they wish for you to idolize their relationship, they are simply showing their own life and love with all the chaos and realness that comes with it. "Don't look at us as perfection, yes we may do some things that you can aspire to want in your relationship but just focus on your relationship and how you can improve individually and together with your partner," Adam expressed.

While other social media couples may aim for perfection, likes, or subscribers, these two focus on the authenticity of their life, love, and their family.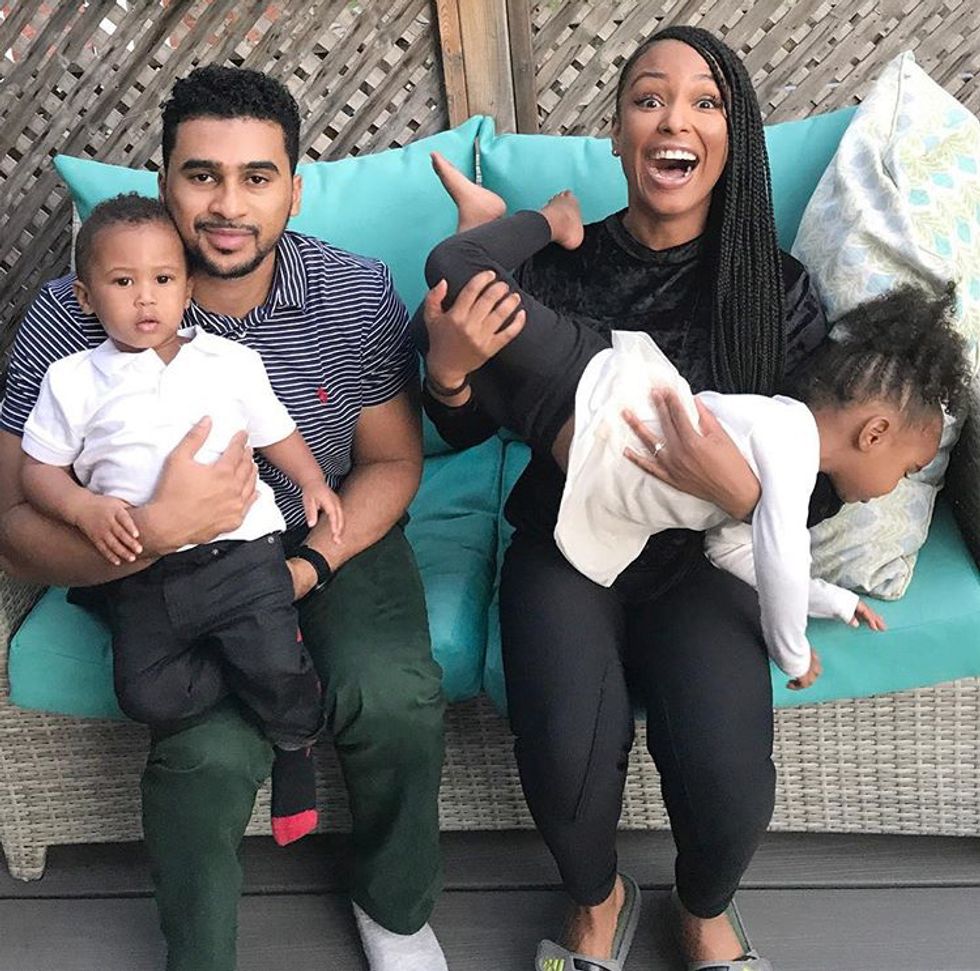 It may have all started unintentionally with a DM, but their relationship has since grew into a loving marriage, a family of four, and a YouTube brand of positive black love. And by the looks of it, the Alis are just getting started.

Here's their story.
The One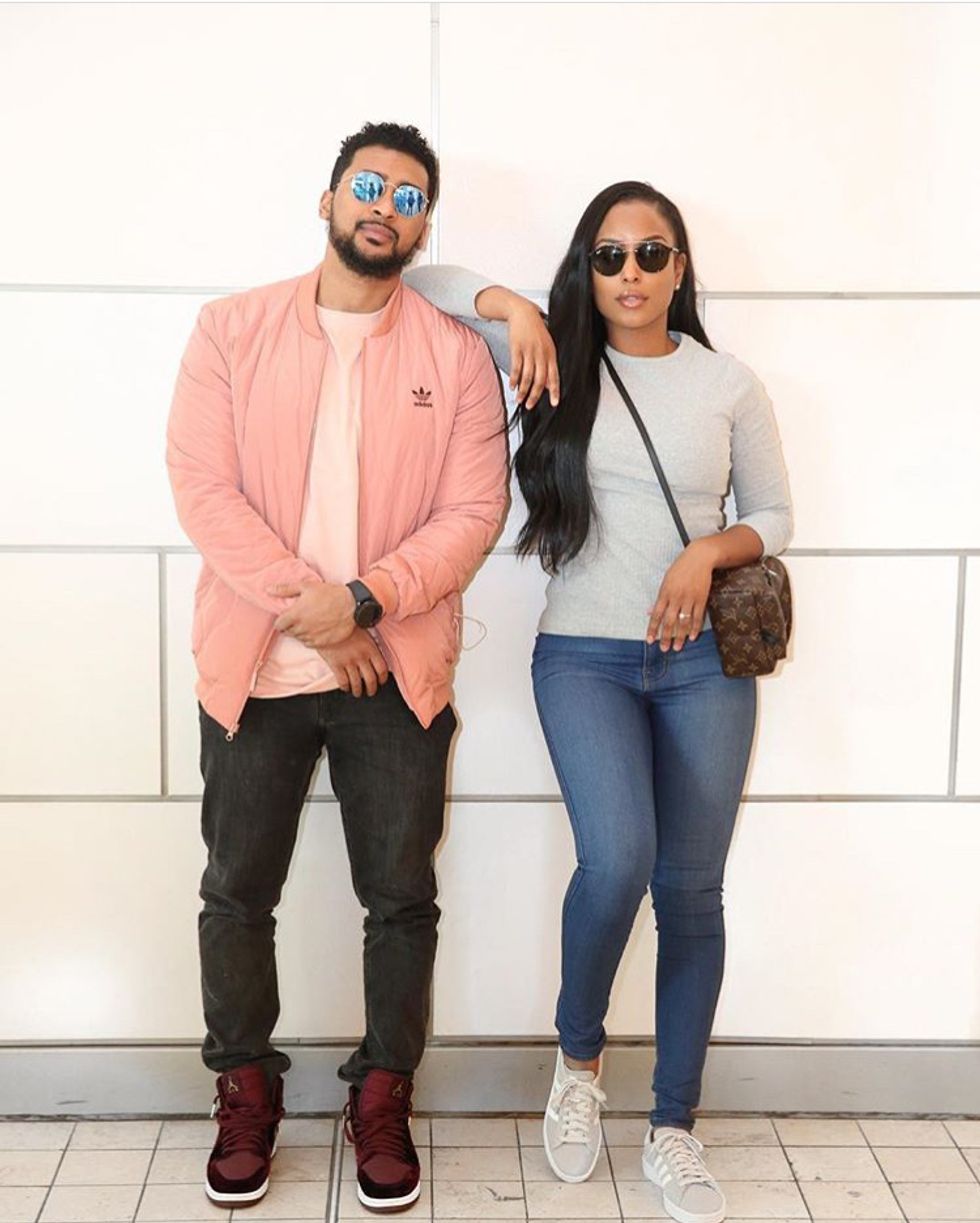 LaToya: I knew that Adam was the one for me because he never let me walk all over him like my ex boyfriends. He's super manly, super business oriented, and he puts me in my place and I needed that at that time in my life because I was like crazy, wild, super energetic, kinda lost and he knew how to get me to become a better version of myself.
Now, we play so many roles together, we do business together, we're parents, we're lovers, we're best friends.
Adam: I felt like we complemented one another and we were both looking to build and that's what was important to me, someone that I could build with so that's what showed me she was the one.
Building Together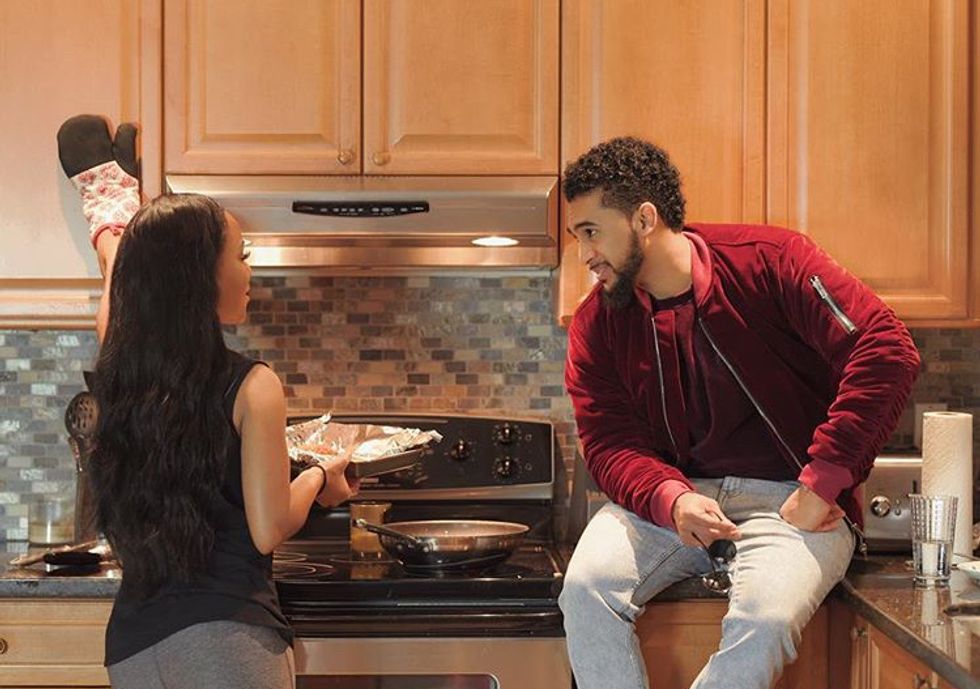 LaToya: Before marriage, we had already been living together so we knew each other's habits and what irritated each of us. Now, if you want to talk about how was life after purchasing our first home, that's a whole other ball game! We had to be smarter with our money, especially with a newborn. We had to figure out how to keep this place in order, especially because we worked from home. We hired a cook because we had no time to prepare all these meals because we had to film. Adam took it upon himself to manage our finances because if I were to do so, I would be serving Louis Vuitton bags for dinner.
Love Work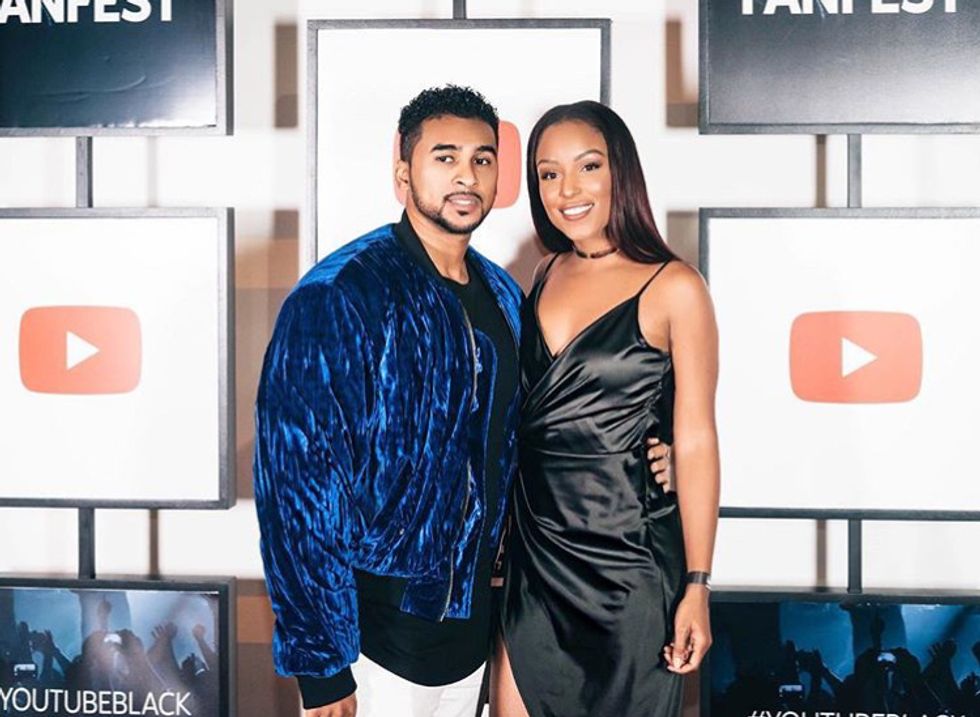 LaToya: One thing that makes our relationship work, would be love. Putting love first makes it work! I'm at my best when he shows me he loves me, shows me he appreciate me, shows me that I'm worthy. I'm an emotional person so love, love is the answer (laughs).
Adam: Communication! I think we're at our best when we communicate with each other.
Learning Each Other's Love Language
LaToya: It takes a lot to be mindful to showcase a love language that you're not too accustomed to do. Again, it requires intent, eqo dropping, and emotional investment to make love work. It's been a process of reading and learning.
We both come from different cultures, which means we [have] seen love displayed in different ways.
The Real Behind Relationship Goals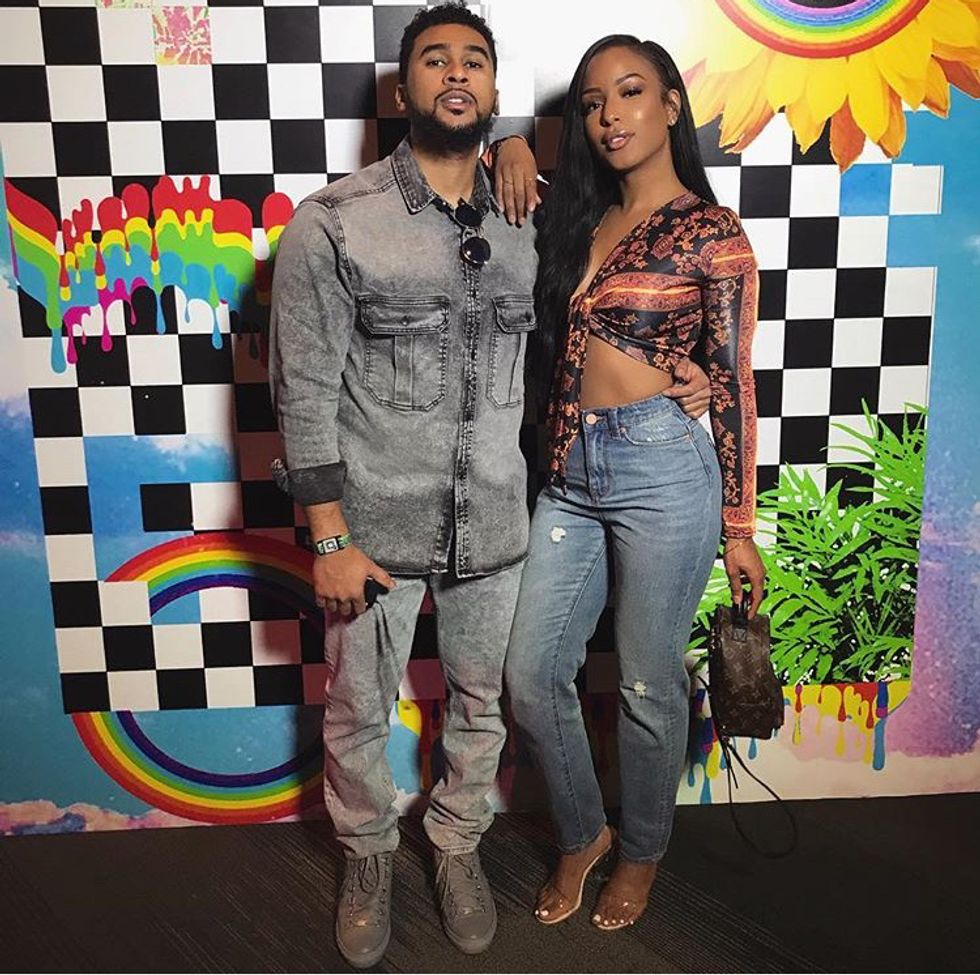 LaToya: Don't compare your relationship to other peoples' relationship that you see on social media because that's not even half of their story. There is so much people go through off of the pictures, off of the videos. So, just put your best selves out there every single day and do your best.
Nobody's perfect and we show that in our videos.
That's why a lot of the times if I do something crazy in our videos, it's expected because I put myself out there in a real way. Just keeping it real, you know! (laughs)
Adam: Whenever you look at a screen, it's so natural to typically look for perfection. Whether it's TV, or a movie, anything that's a tube, your expectations typically are that it should be perfect and that's not reality, this is not the movies and they can't come look at our content expecting that everything is lovely and dandy, that's just not how real relationships go. And then you guys want to be surprised when you look at these other couples you adore, all of a sudden are no longer together or they divorce or stuff like that, you know they can't fake it forever. I would say don't look at us as perfection, yes we may do some things that you can aspire to want in your relationship but just focus on your relationship and how you can improve individually and together with your partner.
For more on their journey be sure to subscribe to their YouTube channels LaToya Forever and LaToya's Life as well as follow them at @LaToyaForever and @AdamWontLose.