---
Before I started to write this essay, I Googled the word "forgive". The first hit is a dictionary definition – "to stop feeling angry or resentful toward someone for an offense, flaw, or mistake." After that there are dozens of results that rave about the value of forgiveness. From faith-based websites to psychotherapy blogs, nearly all the results had something to say about the importance of forgiveness for healing. They promised me that it would improve my well-being. They assured me I was giving myself the gift of moving on.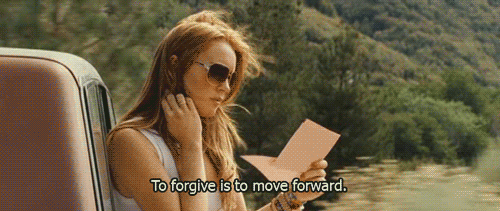 media2.giphy.com
None of this is new to me. I've sat through enough sermons, read many self-help books, and double-tapped plenty of social media posts that prescribed forgiveness as the cure for my trauma.

For a long time, I was convinced that if I could forgive the man who ruined my adolescence with his wandering hands, I would one day wake up okay.
So, I tried.
I searched my heart for forgiveness.
I argued with my anger. I whispered soothing words to my resentment.
I begged my bitterness to let me go.
But no matter how I tried to warm up to the idea of forgiving my abuser, my heart remained stone cold.
I concluded that if forgiveness was the answer, my inability to practice it could only mean that something was wrong with me. Because of that, instead of being able to fully acknowledge that my abuser had done a terrible thing, I questioned whether I was a good person because I couldn't forgive him. And when I found myself still struggling to get out of bed in the mornings or flying into a rage over the smallest inconveniences, I blamed myself for the symptoms of my unhealed traumas.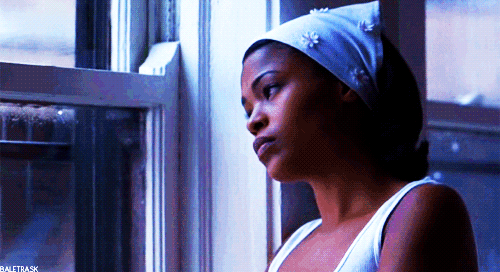 i.pinimg.com
Fighting for forgiveness filled me with more anger, shame, self-doubt, and insecurity than my trauma already had.

No amount of therapy and morning meditation was able to fully pull me out of the tailspin I'd spiral into every time I realized forgiveness just wasn't going to come.
My story changed the day I learned that the road to healing does not always need to be paved with forgiveness. I had a new therapist, and in one of our first sessions, I told her I had been trying and failing for years to forgive my abuser.
She told me, "You don't have to."
I didn't know what to do with that answer. My whole body felt frozen while those words bounced around inside my head like a ping pong ball. They bumped into every reason I had ever been given for forgiveness. Those reasons that had seemed so concrete shattered like glass.
I didn't have to forgive him.
So, I didn't. Instead, I asked to meet with him, and when I came face-to-face with the man who had spent nearly a decade abusing me, I told him that if he ever received absolution for his sins, it would not come from me. I told him he would die without my forgiveness. And for the first time in 14 years, I no longer felt like my trauma was bigger than everything else in my life.
Because I discovered that my heart was big enough and strong enough to carry both the righteous indignation I felt about my abuse and the genuine happiness I had found despite what happened to me. I finally understood that forgiveness felt impossible because it wasn't meant to happen. That idea went against everything I'd ever been taught, and it contradicted so many beliefs I held about life and healing and myself. But the weight that lifted off my shoulders in the moment that I decided not to forgive told me I had made the right choice.
And that's the thing no one tells you about forgiveness…it's a choice. We get to decide if we will extend forgiveness or withhold it.
Because when we are wronged, no one else can measure what crosses our threshold of unforgivable, and only we can decide if forgiveness will help or hurt. We can choose to forgive the man on the subway who steps on our toes but not the partner who betrayed our trust. We can offer our forgiveness to the friends who didn't show up when we needed them but not to the abuser who stole our innocence.
Because sometimes, forgiveness doesn't come no matter how hard you try. And that's okay. You don't have to. It's not the only way to heal.
If you or someone you love is affected or has been affected by sexual abuse or assault and is in need of help, call the National Sexual Assault Telephone Hotline at 1-800-656-4673.
xoNecole is always looking for new voices and empowering stories to add to our platform. If you have an interesting story or personal essay that you'd love to share, we'd love to hear from you. Contact us at submissions@xonecole.com.
Featured image by Shutterstock