Marian Wright Edelman hit the nail on the head when she said "you can't be what you can't see." I love this quote because it highlights the importance of representation across all career paths, industries, and spaces; it highlights the need for events like Blavity's AfroTech Executive conference. As the name suggests, AfroTech Executive brings together Black startup owners, venture capitalists, and tech moguls with the goal of expanding Black representation in tech leadership. Created from the larger AfroTech conference, AfroTech Executive tailors each session to leaders at tech companies, tech startups, and media moguls - we LOVE to see it!
---
Though the tech space is as snooze as it gets for some, AfroTech is anything but a stuffy tech conference. The vibe was set from the moment I entered the outdoor deck of The Line Hotel and was greeted by a tray of mimosas and friendly faces. There was a consistent excitement, camaraderie, and an overwhelming sense of pride throughout the day.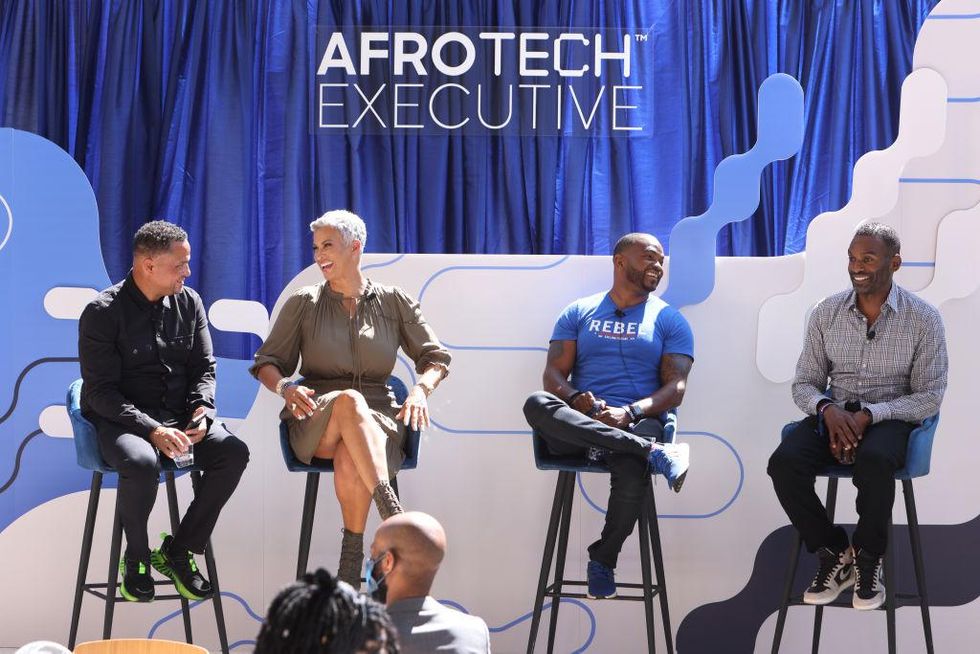 Randy Shropshire/Getty Images for Blavity Inc/AfroTech
Stay tuned if you're looking to be inspired by leading Black executives like Michele Ghee, the CEO of Ebony and Jet, and Detavio Samuels, the CEO of REVOLT Media.
"Partnership is great, but ownership is better." - Michele Ghee, CEO of 'Ebony' and 'Jet'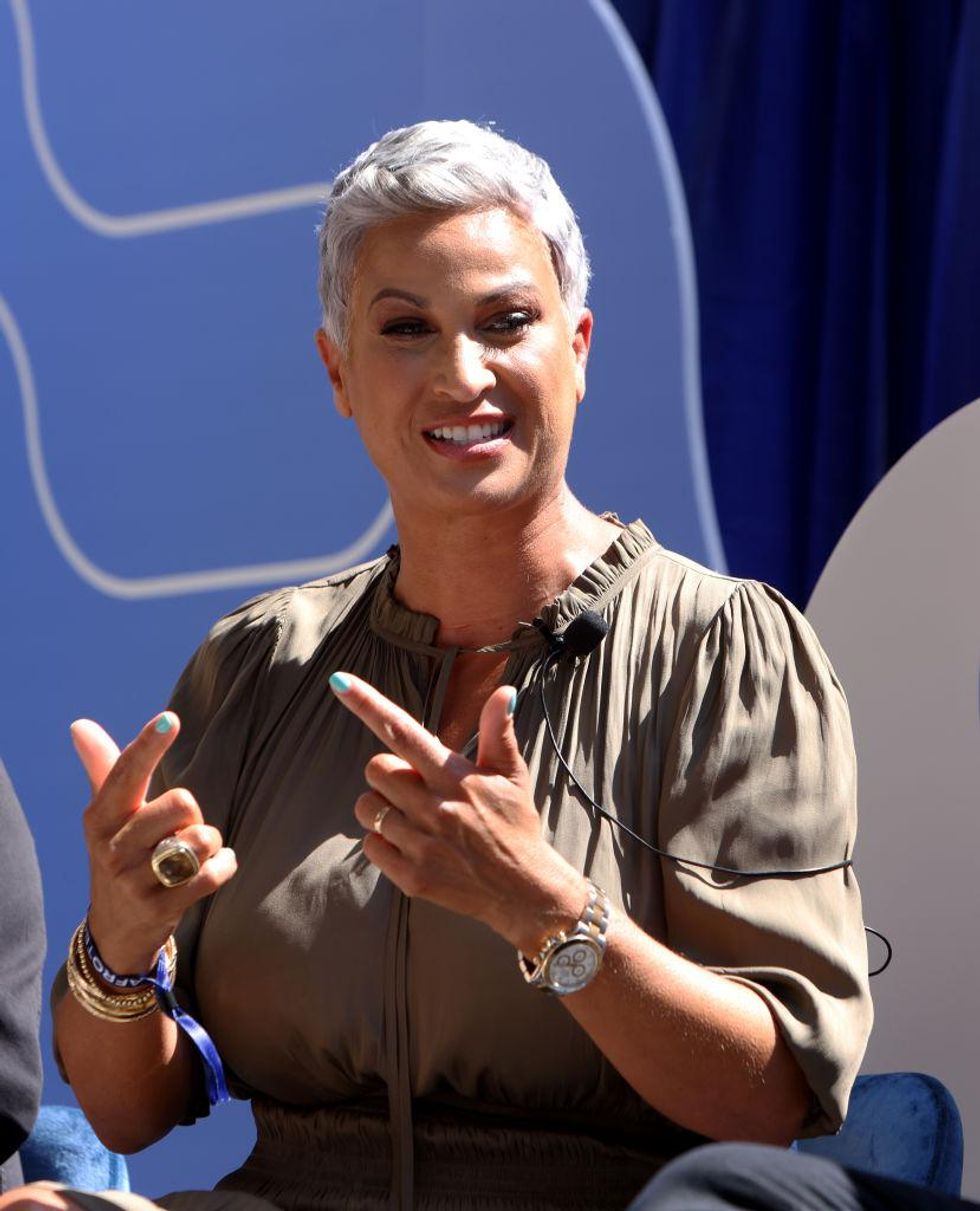 Randy Shropshire/Getty Images for Blavity Inc/AfroTech
Michele Ghee hopped on the stage last Saturday and decided to preach. It's been a minute since I've joined an in-person sermon and my soul welcomed every second of it. Throughout the panel, Michele emphasized the importance of ownership. Oftentimes, we find ourselves so excited to be in the room that the bar is on the floor (yep, I'm talking to myself too).
When asked what advice she would give to empower creators and entrepreneurs to request ownership in business deals, Michele noted:
"Knowledge is critical. We have to know our worth. We are worthy of investment. We have to first know who we are, what we believe in, and what we offer. That will allow us to attract others that can help us on our journey to true ownership. That allows us an opportunity to make critical decisions about growth. That allows us to have a greater stake in revenue growth and reinvestment in our companies. We can walk in fear or faith. I chose educated faith!"
Michele's words are a reminder to elevate the bar beyond the limits we set for ourselves. Pushing past partnership to ownership is attainable, but we won't know unless we strive for it.
"People don't believe us [Black women] the first time. Keep being right." - Sherrell Dorsey, Publisher, and CEO of The Plug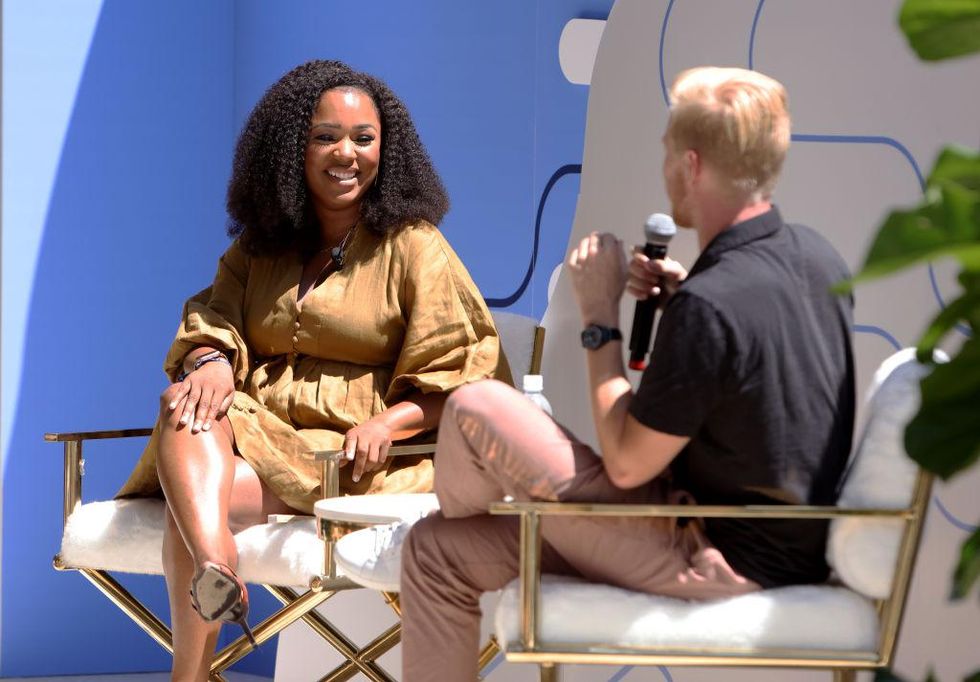 Randy Shropshire/Getty Images for Blavity Inc/AfroTech
One of my favorite conversations of the day was chatting with Sherrell Dorsey, the CEO of The Plug - a subscription-based digital news platform covering Black innovation. Have you ever met someone with a commanding presence that spoke genuinely, passionately, and with the utmost grace - that's Sherrell. When asked about hurdles she feels are unique to Black women in tech, Sherrell mentioned, "People don't believe us the first time."
Oftentimes, it takes validation or sponsorship from white counterparts for Black women to be heard. If you're wondering how to combat this, Sherrell's answer is simple: "Keep being right."
"The future of media is the influencer." - Detavio Samuels, CEO of REVOLT Media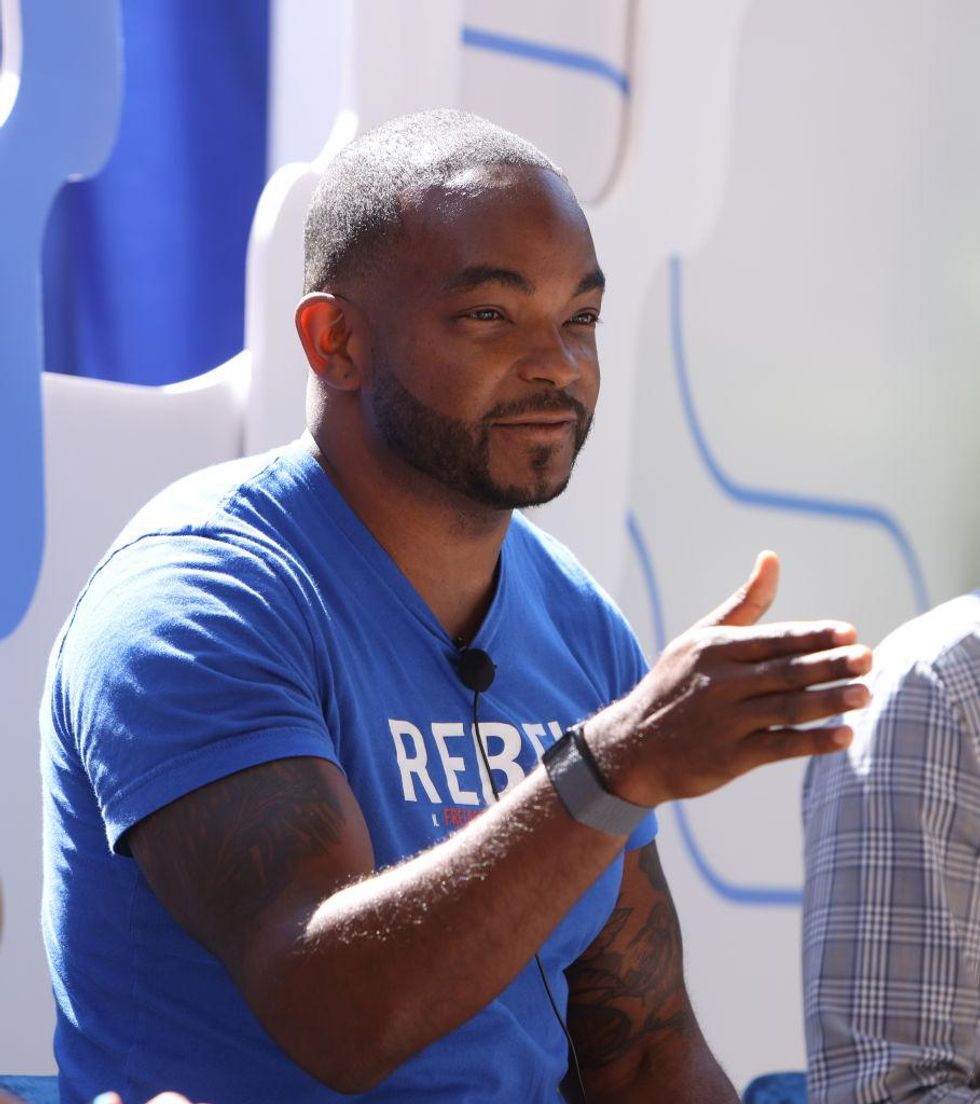 Randy Shropshire/Getty Images for Blavity Inc/AfroTech
Detavio Samuels joined REVOLT Media in March 2021 hoping to make REVOLT the world's largest Black-owned media empire - an incredible goal. During the panel about the evolving topics surrounding Black media advertising, Detavio leaned heavily into the need for Black people to tell Black stories. Since Detavio joined REVOLT Media, he's helped pivot their content development strategy guided by the belief that the future of media is held by influencers. He encouraged influencers to call on the panelists with ideas knowing that the top media platforms in the world right now all belong to celebs and influencers. When asked about the value influencers and creators can bring to a big brand like REVOLT, Detavio mentioned:
"At REVOLT, the value they bring is themselves. Their unique lens. Their unique perspective. Their unique story. We just want to enable them to do it at the highest level possible."
Yes, the speakers dropped gems but my conversations with the AfroTech attendees truly kept me intrigued. From chatting with Kameale Terry and Evette Ellis, the co-founders of ChargerHelp! who are helping eliminate faulty EV charging stations across the nation and creating jobs in the process, to my conversations with Eric Coly, the owner of Ayana Therapy, a service that takes gender, race, and intersectional identities into account to address establish compatible relationships between therapists and the clients they serve.
Hearing the passion, the creativity, and the guts to go after millions of dollars in funding without a roadmap to follow - inspiring just doesn't cover it.
Featured image by Randy Shropshire/Getty Images for Blavity Inc/AfroTech