The gym is not bae.
I love the after effects of working out; it gives me energy, starts my day on a high, and honestly sets me up to tackle the day with a boost of strength my grande vanilla latte simply doesn't provide.
---
But the actual act of getting up and going to the gym fits within the same category of making a dentist appointment--I just don't want to.
Recently, I've attempted to get my behind back in gear to be more active. While I was in college, I had access to a gym right on campus and was on the step team. There was no way I could experience sloth because I was running, jumping, and stepping my way to health.
Post-grad life has allowed me to slip into inactivity and my bank account simply cannot afford lofty classes like boxing. A proud member of my local gym, I'm ashamed to say the only way I walk right around the corner to get in a sweat session is through some Jedi mind tricks.
It takes 30 days to build a habit. So, until I have developed the habitual gym ritual, here are five tricks I've employed to encourage me to get some exercise:
Get a buddy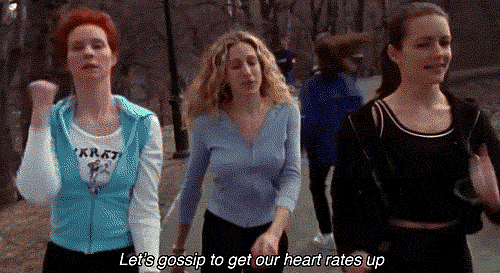 My nieces are eight and two and as their overprotective aunty, I am a lover of all things buddy system and accountability. If the two-year-old falls, the eight-year-old is accountable for a detailed report as to how this occurred.
The same strategy can work with working out. A buddy can work in two ways, they can be your fellow gym rat sweating with you – which for many make for a more pleasurable gym experience. Or, if you work a crazy schedule like myself, this buddy can act as your gym mom, holding you accountable for the days you slacked off and reminding you of your goals. Just be sure to choose the right person, it's best to work with someone who is equally as invested and needs the same push.
Rack up on workout gear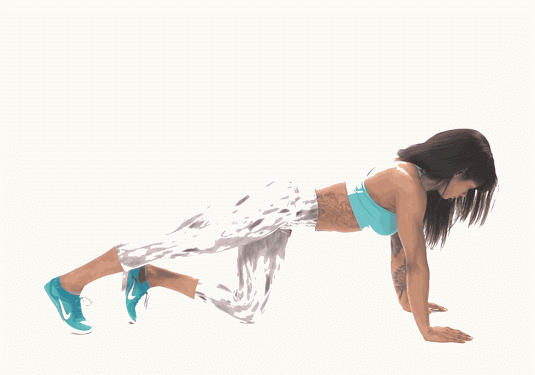 It's not like I need another excuse to shop, but purchasing some get-fit gear is a fashionable excuse to hit the elliptical. Whether it's purchasing a couple sports bras in your favorite colors, yoga pants that make you feel like squats are life, or dope running sneakers, you have very limited occasions to rock these items and it certainly isn't at your desk.
Try a new class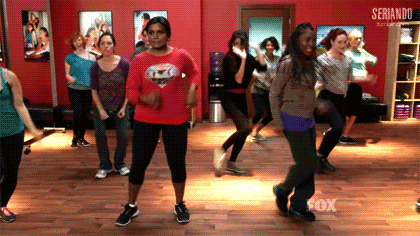 Like I said, the gym can sometimes give me anxiety. I get bored with the routine and once I'm bored, I completely check out until I feel sloth-like again. To add some spice in my gym routine, I try to incorporate a variety of ways to stay in my tip-top shape.
Whether you incorporate bike riding in the park (snatch up this last wave of good weather), pole dancing with girlfriends, Zumba, or some other inventive workout, a little variety will go a long way.
Create a workout payroll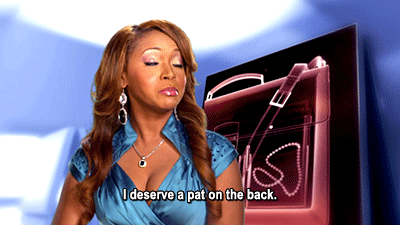 Recently, my best friend started paying herself after she completed a workout. Dedicating three solid days to #gymlife, she in turn drops a dollar in a jar. The jar is kept in a visible spot in her room so that she can see her progress and act as a reminder that it only gets fed if she puts in some sweat equity.
The best part about this workout payroll is that not only are you sculpting your body, you're giving your savings account some added muscle definition.
Take a selfie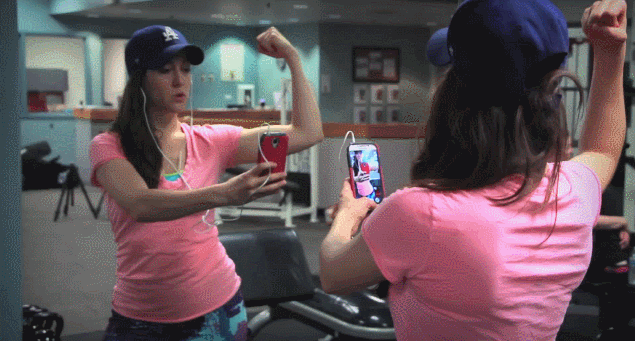 Sweat is sexy. Showing off that hard earned glistening glow is a great way of tracking your progress and getting some positive reinforcement from your followers for logging in those hours.
Fold in another round of selfies to your timeline, you know you want to.
What are some things that you do to motivate you to work out?
Featured image by Giphy