---
I have been a solopreneur for the last eight years. Although I only founded Mae B four years ago, I spent four years previously working as a commercial actor, which is a lot like entrepreneurship.
Entrepreneurship can be a very isolating experience.
While there are perks of being a full-time entrepreneur like being your own boss, bringing your big idea to reality, and devoting all of your time and energy to building your empire —there are a lot of tough moments.
There are a lot of tough parts of girl bossdom that seem to get edited from the stories we tell—like the financial commitment, the 16-hour work days, or the ups and downs that come along with putting everything on the line to build your business. I want to share a few ways I have learned to get out of my entrepreneur bubble.
Be Candid With The People In Your Life
Transparency is a necessity in my life. It's scary, but it helps take the pressure off to be the perfect version of yourself that you curate on your social media platforms. Many people believe in faking it til' you make it, that motto isn't something that works for me. Am I going to post my monthly bank statement on Facebook to show how costly it really is to run a self-funded business? No. But, what I am going to do is pick up the phone and call one of the people in life that won't judge me and tell them that I am having a hard time.
Venting is one of the things that helps keep me grounded. It's impossible to be Positive Polly all of the time no matter what career path you're on. Sometimes things just get tough, so tough you just might consider walking away. Don't. Keep pounding the pavement, but have a few people on speed dial that will listen and lift you up just when you reach your breaking point.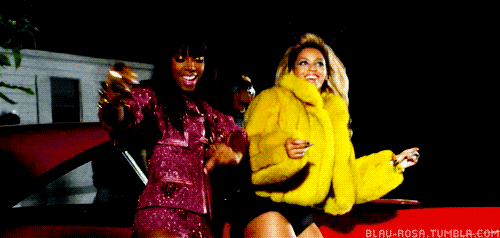 Get Out and About
As I said in the intro, entrepreneurship can be very lonely, especially if you spend most of your time working alone. I've spent so much time alone over the last four years, I have grown accustomed and prefer to do things on my own—so I decided I was going to change that this year. On New Years Day, I started 2017 brunching with girlfriends. On that day, in particular, I wasn't feeling too optimistic about what 2017 was going to bring. I had just found out that I didn't book a television job that would have been a game changer for me (I made it to the last round of auditions and didn't get the job) so I was in a funk. I was also burned out from filling all of the orders from Mae B's holiday season. I would have typically carried all of that on my shoulders and spent the day at home watching Netflix, but I decided to get out with two girls I absolutely adore.
We had mimosas, talked about our hopes for the new year, and went shopping at Perimeter Mall. It was just what I needed to lift my spirits. If you're like me, you're always conscious of discretionary spending because it adds up fast and when you're a solopreneur every dollar counts. If you're a girl boss on a budget, set a monthly out and about fund that you don't edit. Once it's gone, no more out and abouting (not a real word, I know). If you're invited to a birthday dinner or celebratory outing and can't afford the tab, don't feel ashamed. I've been there, too. What I have learned to do is talk to my friends before their special occasion.
Having that conversation can be tough because you're letting your guard down and letting your friend(s) into a real piece of your life as an entrepreneur. Your real friends will understand and make accommodations for you, don't forget that.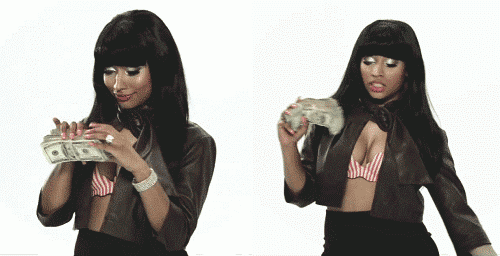 Pick Up a Part-time Gig or Volunteer
Picking up another job may not seem all that fun, but hear me out. I have worked part-time at a museum in Atlanta for seven years (a long ass time, I know) and it's one of the things I look forward to each week, especially getting to see my co-workers—they're like family. The great thing about having my part-time gig is that it helps me keep a few extra dollars coming in to invest back into Mae B and gets me interacting with new people. If adding another job to your agenda isn't on your immediate list of things to do—volenteering is always a great way to meet new people and invest in your community.
Whether you're a budding entrepreneur or current boss babe, I hope my list has helped! Onward and upward girls, we will succeed no matter what world of entrepreneurship throws at us! We got this!

*Article Originally Posted On Bianca Lambert
Bianca Lambert is a proud Atlanta native and founder of Mae B—a stationery brand for women of color. When she isn't busy being a #girlboss you can find her mapping out her next travel adventure.