Oprah Winfrey and Gayle King are the O.G.'s of friendship goals. The veteran journalists met working at a Baltimore TV station in 1976 when Oprah was 22 and Gayle was 21. They eventually formed an unbreakable bond after being stuck in a snowstorm together. Oprah and Gayle spoke with PEOPLE about that time in their lives. "We ended up talking all night long," Oprah said. "We've literally been friends ever since."
---
Oprah was an anchor at the station while Gayle was a production assistant. She offered the CBS Mornings anchor to stay at her place to avoid being out in the storm. Gayle even remembers the outfit her best friend lent her for the next day. "It was purple with a scoop neck and bell sleeves," she said.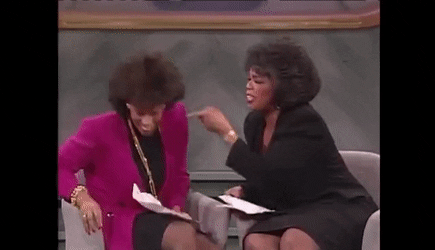 Fans have gotten a peek into their friendship over the years. They've supported each other in the public eye and have entertained viewers with their stories about one another. Gayle made several appearances on Oprah's former daytime talk show like the time she surprised her bestie for her 40th birthday. And who can forget their epic cross-country road trip from Santa Barbara to New York City that was documented on Oprah's show? Fifteen years later, in September 2021, the two best friends reunited for another road trip proving that their friendship continues to be an adventure.
In 2019, they launched The OG Chronicles, which is a video series where they give fans advice about love, friendship, and more. They touched on what it's like to be everyone's friendship goals. "I always get, 'This is my Oprah,'" Gayle said. "It's one of the biggest compliments." Oprah also said, "And I always get, 'This is my Gayle.' I understand what that means: long-term, standing in the gap, no matter what I'm here for you."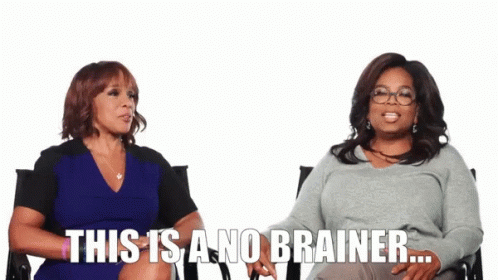 Being in each other's lives for 46 years, there are bound to be some disagreements, right? According to the besties, that's not the case. "People will find this hard to believe, but we've never had a serious argument," Oprah said. "It certainly is a beautiful friendship."
We love a beautiful, healthy friendship!
Life, Love and Friendships with Oprah & Gayle | The OG Chronicles | Oprah Mag
Let's make things inbox official! Sign up for the xoNecole newsletter for daily love, wellness, career, and exclusive content delivered straight to your inbox.
Featured image by Oprah Daily/YouTube