Thursday, July 2, 2015, was a day that many of us will never forget. That was the day xoNecole founder and Editor-In-Chief Necole Kane said goodbye to NecoleBitchie.com, a site that had become a centerpiece in the celebrity gossip realm.
---
A month after her farewell post, she started xoNecole with the desire to empower and inspire women through lifestyle articles. And as an entrepreneur, she was not prepared for the trials she would face in this new chapter of her life, especially since she had a vision of what she wanted it to look like. From the lack of resources to pure frustration, Necole needed something to take up her time that freed her mind of those anxieties and inhibitions. That's when she found herself in the gym.

During a sincere and unvarnished sit down with BET for their series Body of Work, she shared her business struggles, how her fitness goals led her to fitness competitions, and how they ultimately helped her combat bouts of depression.
As any entreprenuer knows, building a business isn't for the faint of heart. Although xoNecole offered a sense of community and a breath of fresh air to millions of its readers, behind the scenes with no additional funding except for her own, the transition was a difficult one. And even after being acquired, the businesswoman had new territories to navigate within along the journey to xoNecole's expansion as a thriving lifestyle site for Black women and their voices.
Fitness became an unexpected light in her day to day life, and fueled her in the fight to keep striving for a reality that truly aligned with her purpose.
"I was struggling with my business xoNecole, I was kind of frustrated at the time. I was running out of resources and I really wanted to grow my brand but I felt like I didn't have a lot of help, and I didn't know if I could keep my site going. I needed something to kind of take up my time because it was a very rough period and I was going through a lot of depression so I went into the gym. I knew for me to stay in the gym I had to have a goal to work towards. I found out about fitness competitions so I said, 'I'll just do fitness competitions' because I knew if I had that end goal, I'd stay the path."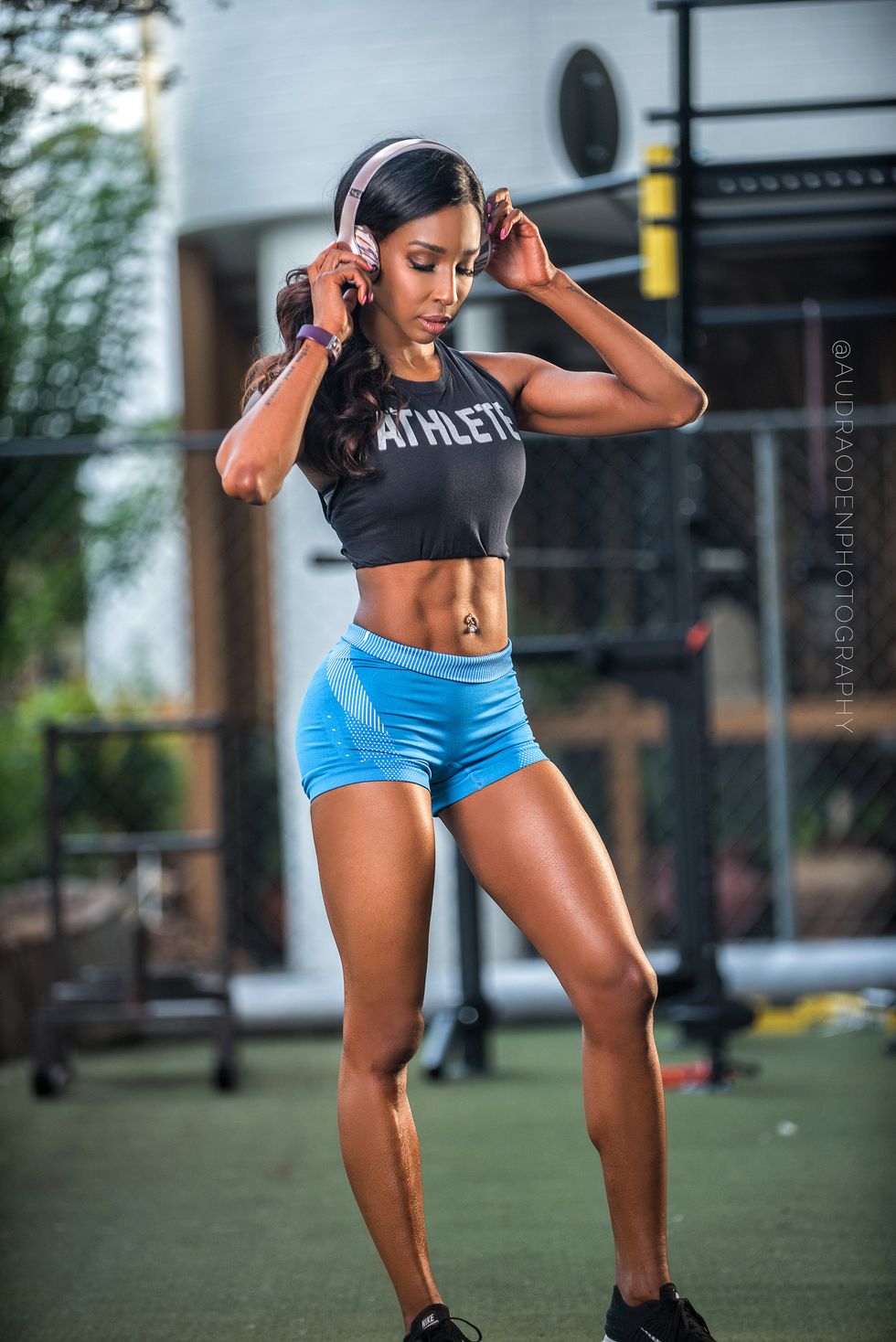 Within a year into her fitness journey, the founder and EIC of xoNecole gained a new title and a new facet to her already multilayered identity: Pro athlete.
It isn't a feat that many are able to accomplish in their first year of competing, but through hard work, consistency, and dedication, Necole became an IFBB Pro in bodybuilding in August of last year. It further solidified for her that anything she could put her mind to, the Universe was conspiring to help her do.
And for the first time in years, it felt like she had her name back. She shed that old skin of her old life as Necole Bitchie, and proudly, with her shoulders back and head held high, walked into her light as an evolved version of herself: the Necole Kane. Fighting back tears, she shared:
"People for two years would come up to me and say 'I miss your old blog' and that always made me feel.. [pauses] I just remember I used to think 'I hope I do something one day that they don't associate me with that anymore.' I thought it would be my new website, which is doing great but it wasn't until my fitness journey that people would come up to me and say, 'Oh my God' and they wouldn't even mention my old site anymore, they would mention my fitness journey. And say, 'You've inspired me so much. I see how you've been in the gym and your body has changed,' and that was such a proud moment for me when that shift happened."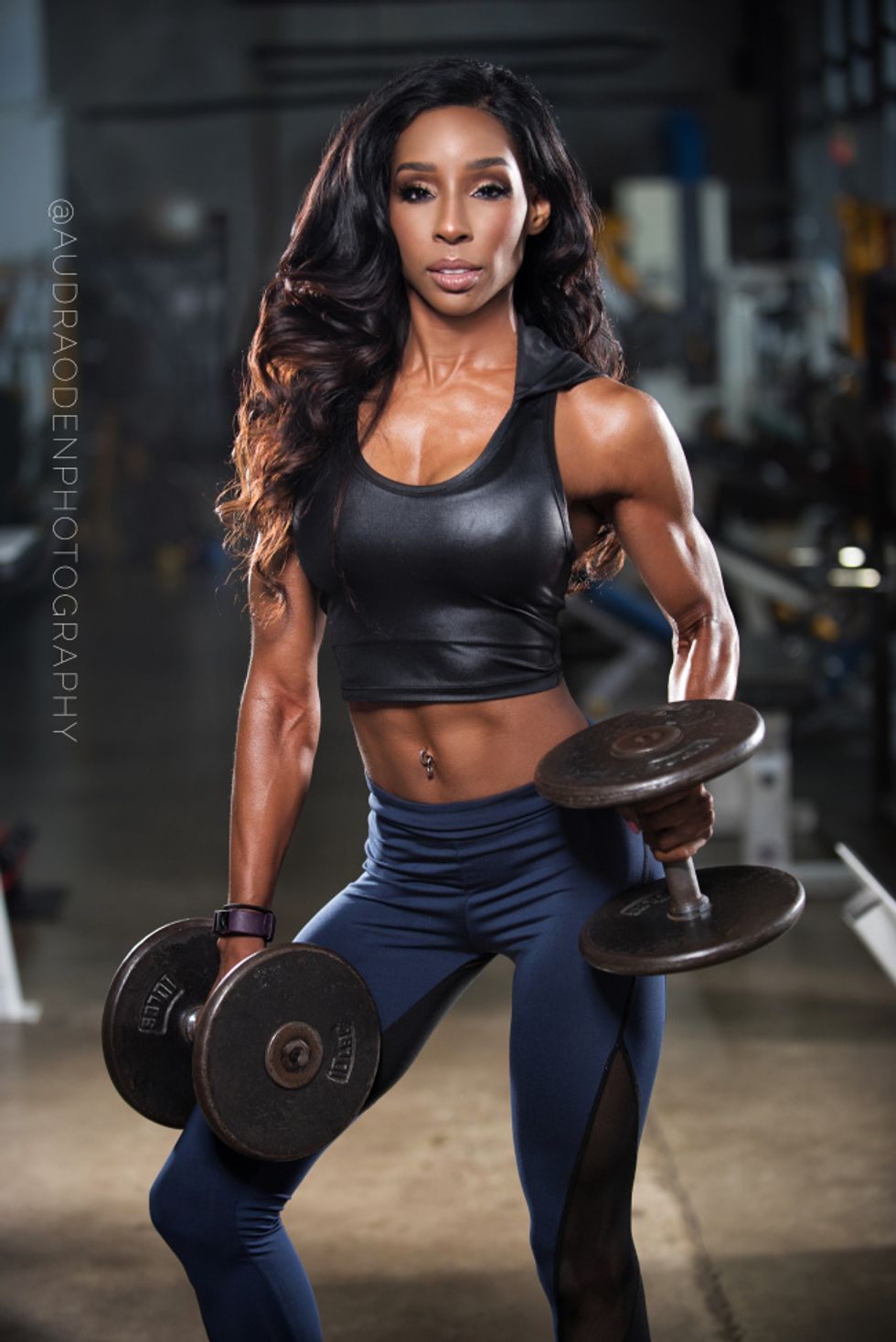 Photo Credit: Audra Oden Photography
Necole more than survived, she had arrived:
"I used to go through stages of depression all the time. I don't get depressed anymore. I haven't had a stage of depression that has happened since I started this fitness journey, especially this chase for my pro card. I have literally focused on my business and fitness all year so I haven't had time to feel sad about anything. I'm filling my time up with things that I'm passionate about and I recommend people do that. Fill your time with things that bring you joy. It was just about showing my family, my friends, and the people that follow me that I'm not one-dimensional. That I can excel as a businesswoman but I can also go on stage and be a pro bodybuilder and whatever I put my mind to, I can succeed in it."
Since Necole has focused on business and fitness, she has found what makes her happy.
Her ultimate advice to any one struggling to find peace would be to fill your time with things that bring you joy. Following that counsel, has allowed her to live her absolute best life.
I don't think Necole even understands the true impact she has on the lives of women who follow her, including myself. For years, I have watched and admired the strength she possesses. She continues to leave me floored by her capacity to live life with intention – it's so easy to fall victim to society's lens of success. I want to personally thank you, Necole, for your body of work: From your unrelenting fitness goals to the fearless tribe you galvanize daily.
The world is a better place because of your body of work, Necole Kane.
Featured image by Audra Oden Photography.