Teronda Seymore
I write about lifestyle and women's health and wellness. When I'm not in front of a computer screen crafting stories, I'm in a kitchen crafting cocktails. Follow me on the 'gram @teronda.
I didn't want to say that I was having bad luck. That's not something I'd ever want to speak into existence over my life. But I will say something wasn't right. I had a few coins stacked in my purse from a one-time project as well as from an ongoing one. Then I received emails from not one but two publications within days apart asking me if I'd like to contribute a few articles every week. Opportunities and money were flowing in. If you follow the law of attraction, you'd say I was vibrating on a high frequency.
What exactly is this vibration, though? Well, according to Chopra.com, "a vibration is a state of being, the atmosphere or the energetic quality of a person, place, thought or thing." Our vibration can affect everything that happens around us or to us. It may sound all "woo-woo" and new-age but we often talk about manifestation or karma or a particular person giving off bad vibes and we do everything in our power to avoid them. Likewise, it could be a person having a good vibe and we want to constantly be in their presence. It's all energy and our intuition picks up on it.
Whether you're vibrating at a high or low frequency depends on the physical and emotional feelings that you're experiencing. Low frequencies are often associated with jealousy, resentment, anxiety, desperation, unfulfillment, confusion, extreme fatigue, and unforgiveness. High frequencies are associated with joy, happiness, love, self-awareness, self-discipline, self-love, inspiration, and constant gratitude.
We're never 100% on either end of the spectrum and we can shift from one end to the other. Sometimes that can be rather quick. I switched environments shortly after I secured the bag and those gigs. But apparently, my bag had a hole in it because my money evaporated and I hadn't even bought anything! The business owner with the ongoing project didn't need my services anymore. There was no issue; she just didn't have any upcoming events that required marketing collateral. Any subsequent projects I got came with drama. And the two publications? Well, I can't say it was my best writing. I'll just say I wrote something. Eventually, I stopped writing altogether. The inspiration simply wasn't there. That high frequency quickly short-circuited.
I have a horrible habit of adapting to my surroundings and a lot of times it's subconscious. It's my automatic mechanism for survival, fitting in, or blending in. Not only did I shift my mood and personality, but I also assumed the frequencies of those around me. My peace was replaced with worry and chaos. My joy became despair. My optimism turned to helplessness. I felt stuck with no signs of progress. And when I looked in the mirror, I no longer knew who was staring back at me.
I didn't rebound until I changed my environment again. Once that happened, money and opportunities quickly found their way back to me.
Ironically, one of the ways Chopra.com says you can raise your frequency is to surround yourself with uplifting people who speak positivity, not "I'm broke" or "I can't" or always seem to find something wrong. You also want to be in the company of those who believe in you and make you feel better about yourself. If you're around individuals who constantly create unnecessary drama, doubt your abilities, demean you or speak death over your goals and dreams, it definitely takes a toll on your mental state and it becomes inevitable that you'll begin to vibrate at a lower frequency.
Granted, moving on is a huge, costly step and trying to walk away from relationships may prove to be difficult, especially if they were long-term. But it's important to note that those people will naturally fall off anyway as you seek to raise your vibrations. Nevertheless, here are five quick ways to increase your frequency today.
Express gratitude. 
Chopra.com says this is the easiest way to amp up your vibration. It's probably an activity we already do every day. If not, it's as simple as being thankful for life, that first sip of a chai latte, or a stunning sunrise. You can either recite your gratitude aloud daily or record it in a gratitude journal.
Declutter inside and out.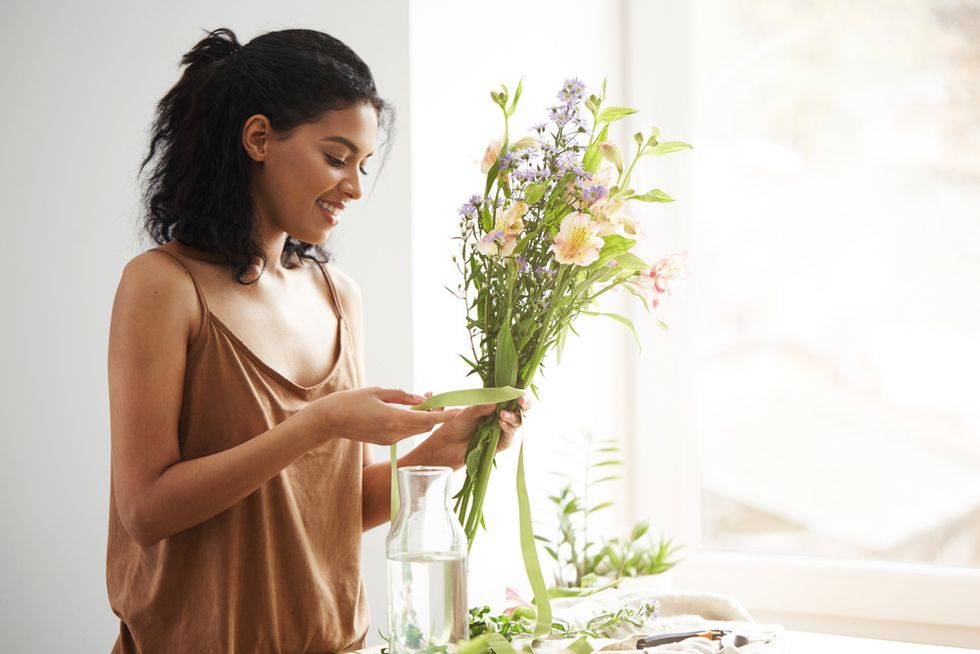 Shutterstock
Clutter is a telltale sign that you're operating on a low frequency. What's interesting about clutter is that a messy space of neglected mail, dusty knick-knacks, ish you don't use anymore, unwashed dishes and piles of dirty laundry strewn about is often indicative of something that's going on within. An article in Psychology Today refers to it as the "clutter effect", which further subjects our well-being to stress and life dissatisfaction. Cleaning up a bit can make us feel better, therefore, raising our vibrations.
Eat high-vibrational foods.
Food is "prana", or life force energy unless we're eating a lot of "dead energy" in the form of meat, fried foods, or processed foods. Prana-rich foods are high in nutrients and include raw and unprocessed items like locally-grown, organic fruits and vegetables. Consuming these foods brings our energy back into alignment.
Listen to high-vibrational music.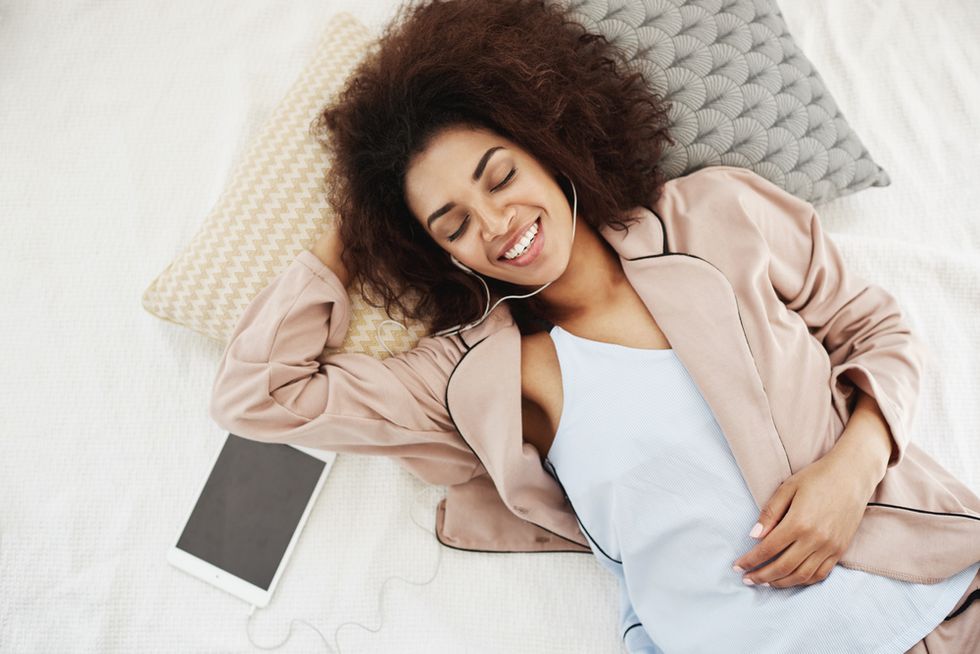 Shutterstock
Did you know that there are certain frequencies associated with music? And each hertz is supposed to heal a particular chakra and balance energy? You can do a quick search for Solfeggio frequencies wherever you stream your music or on YouTube. But I rotate between Lalah Delia's Energy Cleanse and Miracle Tones' Chakra Healing Frequencies Solfeggio playlists on Spotify.
Forgive.
Forgiveness is the answer to everything, huh? I added it to this list although it's not an act that everyone can immediately perform. But it's important to note that unforgiveness can hold us hostage on the wrong end of the frequency spectrum. In fact, blame is low energy according to the emotional guidance scale. The emotional guidance scale is a system that ranks 22 emotions according to an upward spiral (positive emotion) or downward spiral (negative). Blame ranks 15 on the downward side. If we can find it in ourselves to fully forgive, we can release ourselves of this lower energy.
While I'm a work-in-progress when it comes to forgiveness, I try to be aware of any negative thoughts and feelings that I may be harboring and actively do the work to clear them. But what I'm not going to do again is match energies because the last thing I want is to join forces with another outside influence only to block my own blessings and breakthroughs in the end.
Featured image by Shutterstock
Originally published on August 23, 2020
Growing up I was a skinny minnie and an anemic. I vaguely remember the doctor prescribing this liquid form of iron and some Flintstone multivitamins so taking supplements were a crucial part of my childhood. It wasn't that I was a picky eater, though. I ate all of my meats, fruits and most vegetables – like what kid eats asparagus and brussels sprouts – and my family was all about that well-balanced meal life. But later, I assumed my food was lacking some nutrients because my folks' definition of "done" was deep-fried and overcooked.
As an adult living on my own, I made an effort to be more conscious of choosing and preparing foods that would maximize my nutrient intake so that I didn't have to rely on supplements. But somewhere in my 30s, I learned that sometimes our bodies still don't absorb enough nutrients due to age, limitations or certain health conditions that get a little selfish and consume what vitamins and nutrients we already have.
Take vitamin D, for example. According to Healthline, vitamin D is very difficult to get from diet alone, especially if you get infrequent sunlight and have dark skin. In fact, based on a 2011 study, 82.1% of African-Americans are vitamin D-deficient.
And do you know what else disproportionately affects African-Americans, specifically women? Fibroids. At age 38, I had an iron-deficiency so great from fibroids that I had to quickly increase my hemoglobin level before I underwent surgery if I wanted to avoid a blood transfusion midway through the procedure. Liver, spinach and all the medium-done steaks weren't going to do it.
Needless to say, my daily regimen during adulthood was tiny red iron tablets and Vitamin D gummies.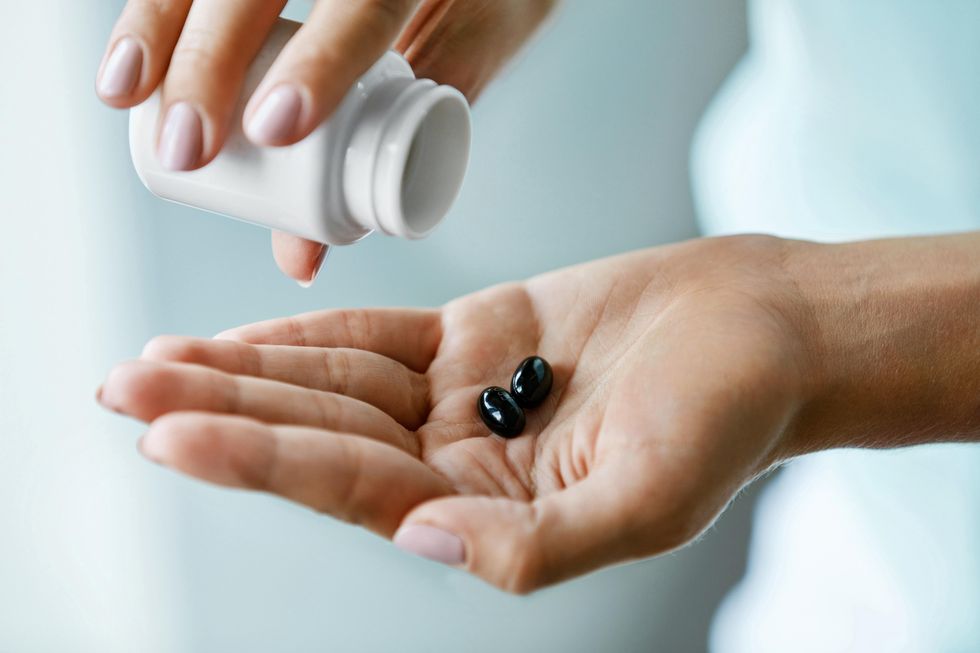 Shutterstock
I couldn't help but wonder a) how many Black women are taking at least vitamin D and iron supplements and b) what other vitamins do we lack and should be supplementing. I discovered that Black women may potentially be low on not only Vitamin D and iron but also vitamins A, B, C, E and K, calcium and folic acid. So I reached out to several women to inquire about their specific vitamin regimen, including two nutritionists, particularly to find out what vitamins Black women should absolutely have in their medicine cabinets.
I asked both Danielle Smiley-Daniel, a public health nutritionist and soon-to-be registered dietician nutritionist (RDN) based in the Hartford, CT, area, and plant-based public health specialist Chelsea Williams in Los Angeles for guidance. Danielle's immediate rule-of-thumb is food first and supplements second. Therefore, we shouldn't automatically turn to vitamins as an easy replacement.
"It would be ideal to get most of your vitamins and minerals from whole food sources but you cannot always do so," says Danielle. "I view supplements as a way to fill the gap with the nutrients your intake does not fulfill."
However, both women stress the importance of consulting with your primary care provider before implementing any vitamin and mineral supplement regimen. Popping a regular ole multivitamin or a sea moss capsule may seem harmless but they should be treated like any other prescribed medication that comes with a list of potential side effects, especially since some supplements can interfere with whatever you're already taking. It needs to be personalized to fit your current lifestyle and medical history.

"Unfortunately, there is no one-size-fits-all supplement routine," Chelsea says. "This is due to individual health conditions – for example, pregnancy, anemia, chronic fatigue syndrome, etc. Additionally, women [need] to be cognizant of any contraindications with any medications they may be taking, along with the proper dosage."
And even time of day. Some vitamins and supplements may need to be taken later in the day depending on what you're taking in the morning.

I chatted with six women – including Danielle the public health nutritionist – ranging in ages from 29 to 43 about what was in their vitamin cabinets. Their vitamins are mostly prescribed but some were added based on the women's own research. Here's what they take:

Disclaimer: xoNecole is in no way recommending adding any of the below mentioned vitamins. We are simply providing information as a way to enlighten and inform. Please consult your doctor before adding any supplements to your diet.
Martinique, 29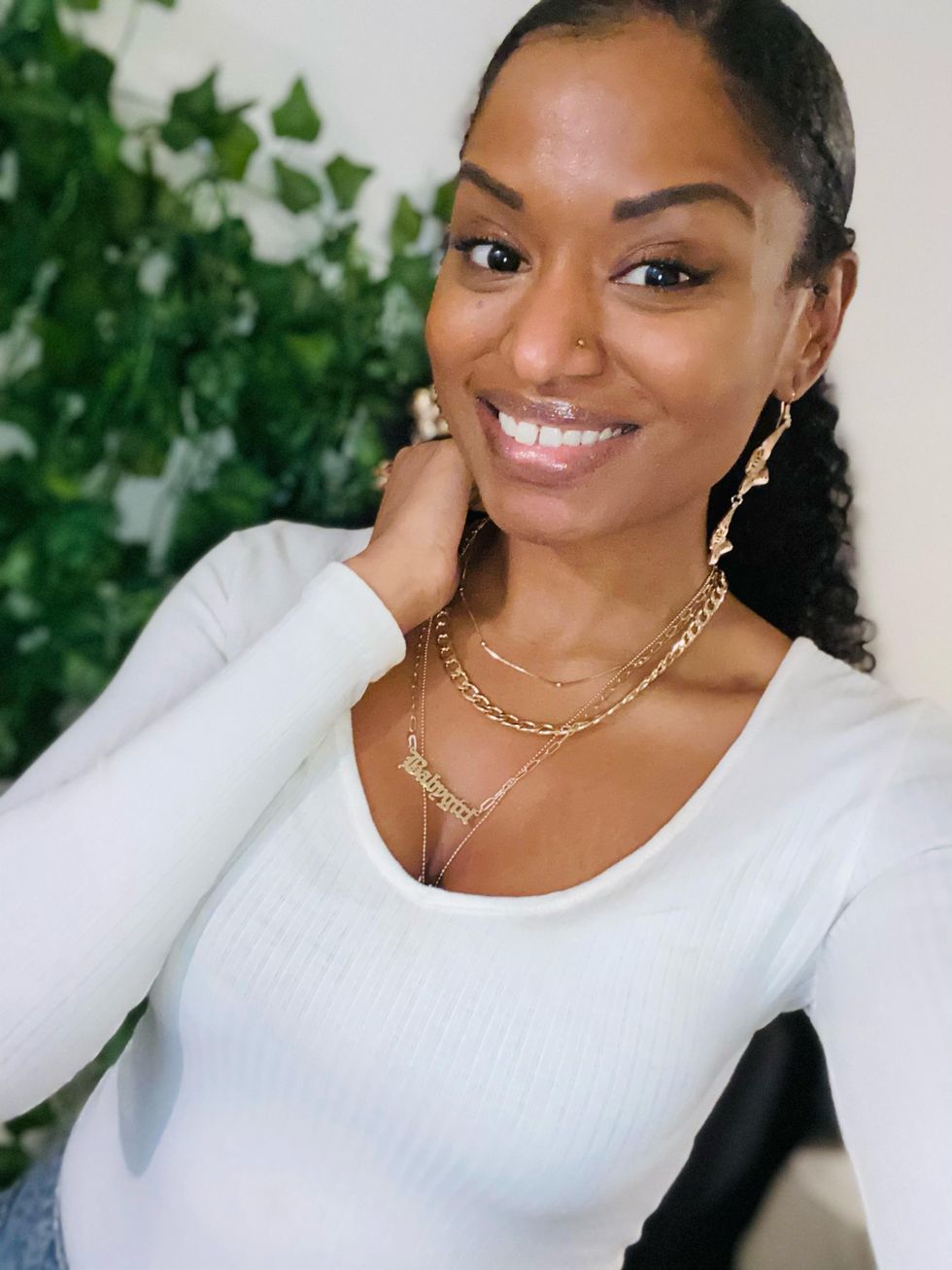 Courtesy of Martinique Swan
"I take Vitamin D3 for deficiency, biotin for hair, skin and nails, iron for anemia, black seed oil for adult asthma symptoms and my immune system, ashwagandha and CBD for anxiety and chlorella as a multivitamin since it's a superfood and has a lot of nutrients. I also take elderberry, zinc and sea moss for my immune system."
Krystal, 30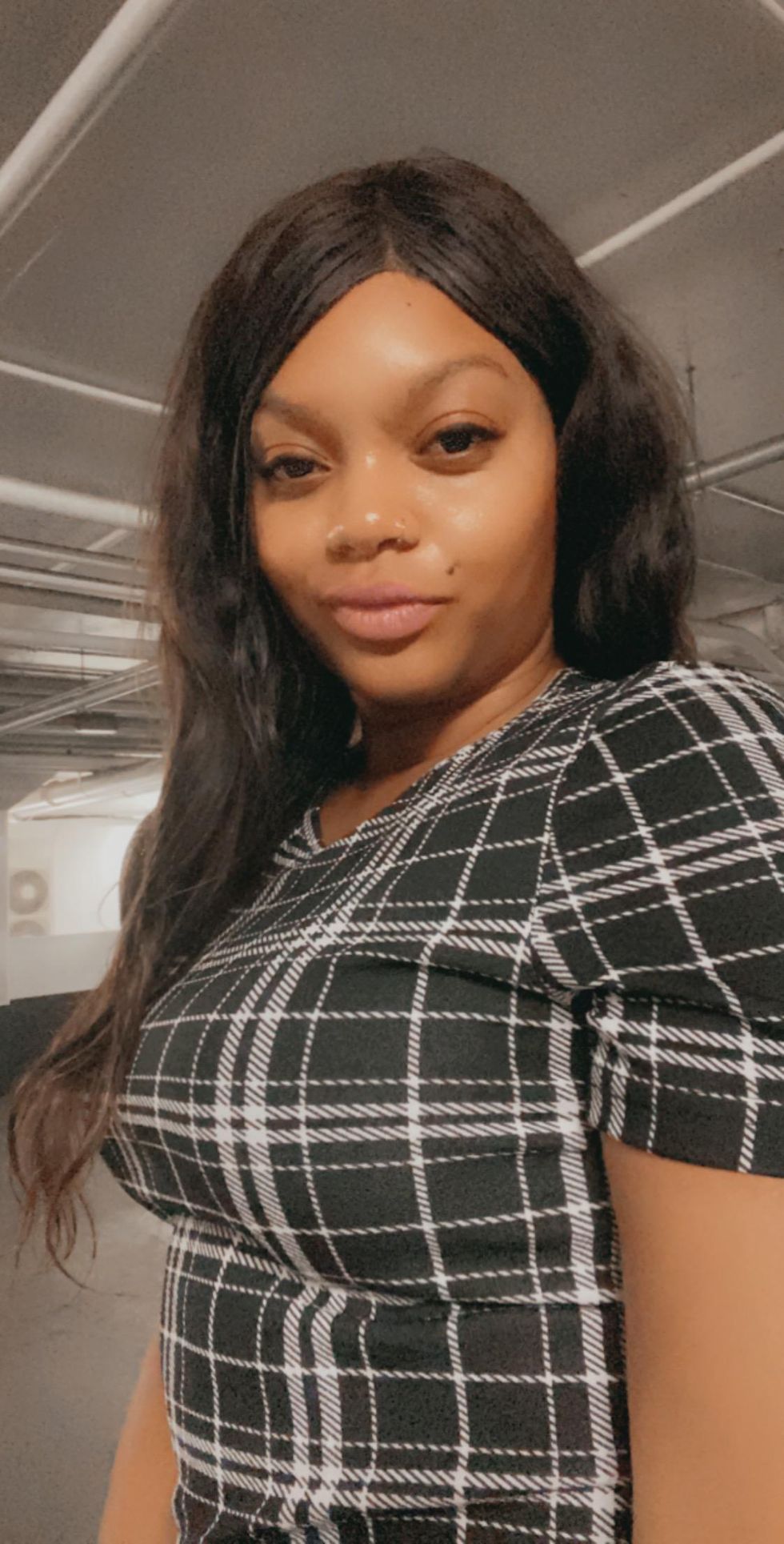 Courtesy of Krystal Layne
"I take vitamins C, D and D3 as well as iron and zinc. I started taking vitamin C and zinc to support my immune system. I didn't start taking vitamin D or D3 because I was deficient but my doctor did recommend it. I take vitamin D because I have seasonal affective disorder (SAD). Vitamin D is the sunlight vitamin that will increase my energy and mood. Vitamin D3 supports my immune system especially with COVID-19 and since I'm an essential worker. My doctor also recommended Vitamin D along with iron pills because I'm anemic. And I also take omega 3s for high cholesterol, oregano oil supplements for additional immune support and a Lydia Pinkham supplement for menstrual support."
Spencer, 33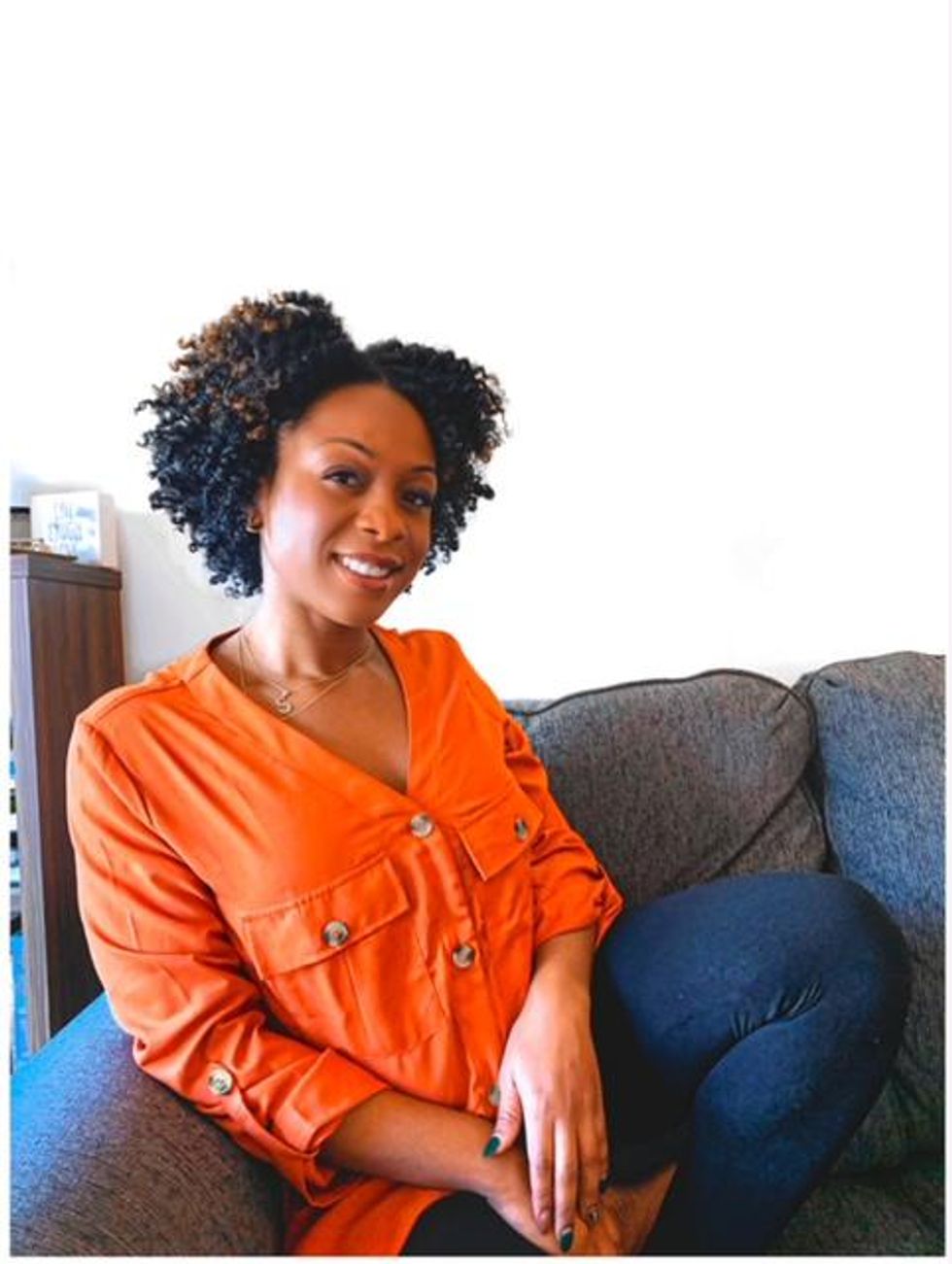 Courtesy of Spencer St. Fleur
"I started taking vitamins to care for my overall health and wellness and provide the extra nutrition/nourishment that foods don't always provide since they're mostly overprocessed. I take multivitamins, vitamins C and D that my doctor prescribed, fish oil, black seed oil (three days per week since it's so terrible), sea moss gel, iron, zinc and probiotics for gut and feminine wellness."
Mia, 35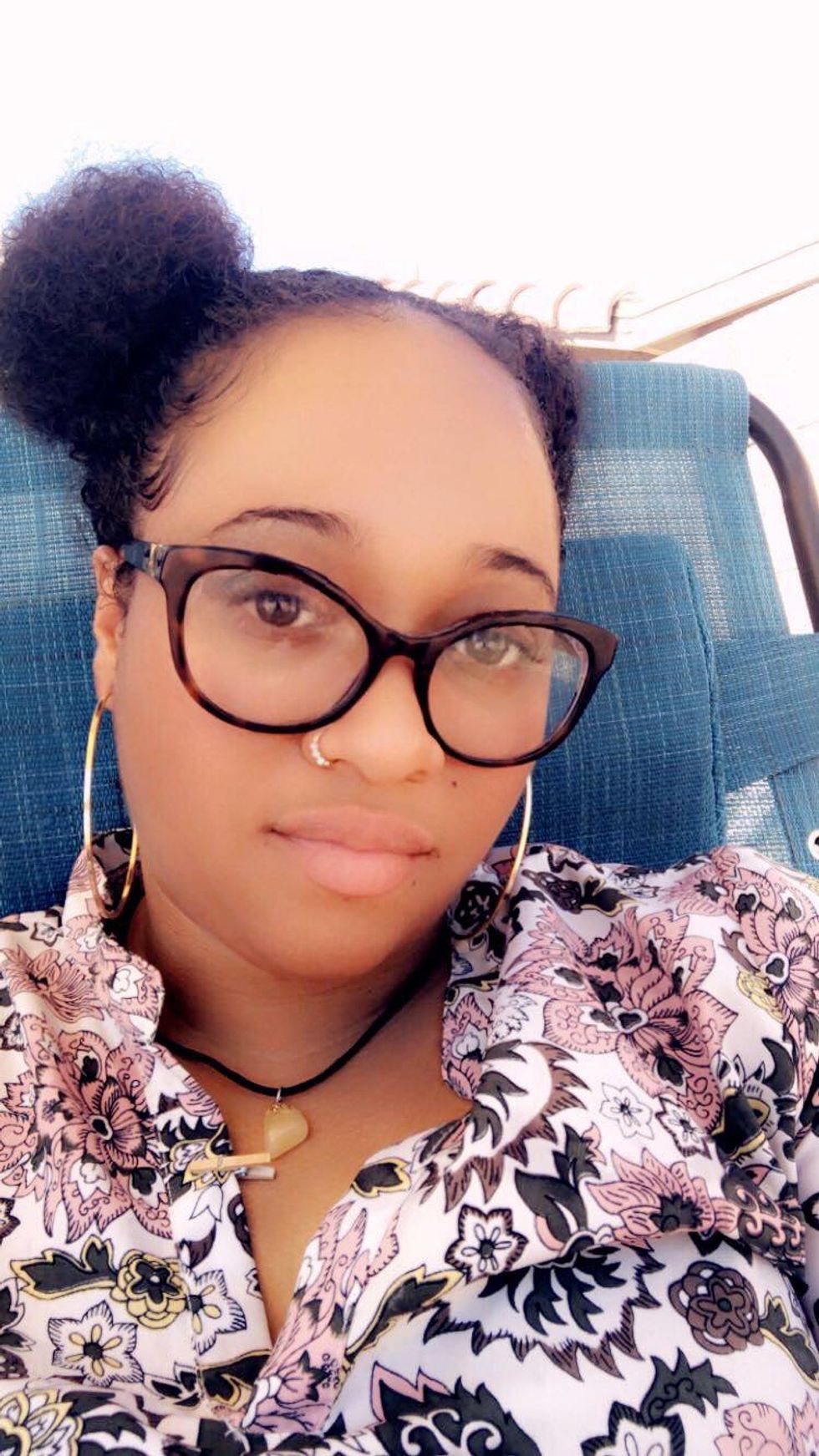 Courtesy of Mia Tatum
"I take supplements based on my own research and trial and error. I take ashwagandha for anxiety, astaxanthin for cognitive health, zinc for my immune system, a probiotic for gut health and B12 for energy. When I have PMS, I take Vitamin E because it helps a lot with breast tenderness. I also have a subscription to Care/of, which is convenient and offers a quiz you can take for recommendations."
Yemisi, 41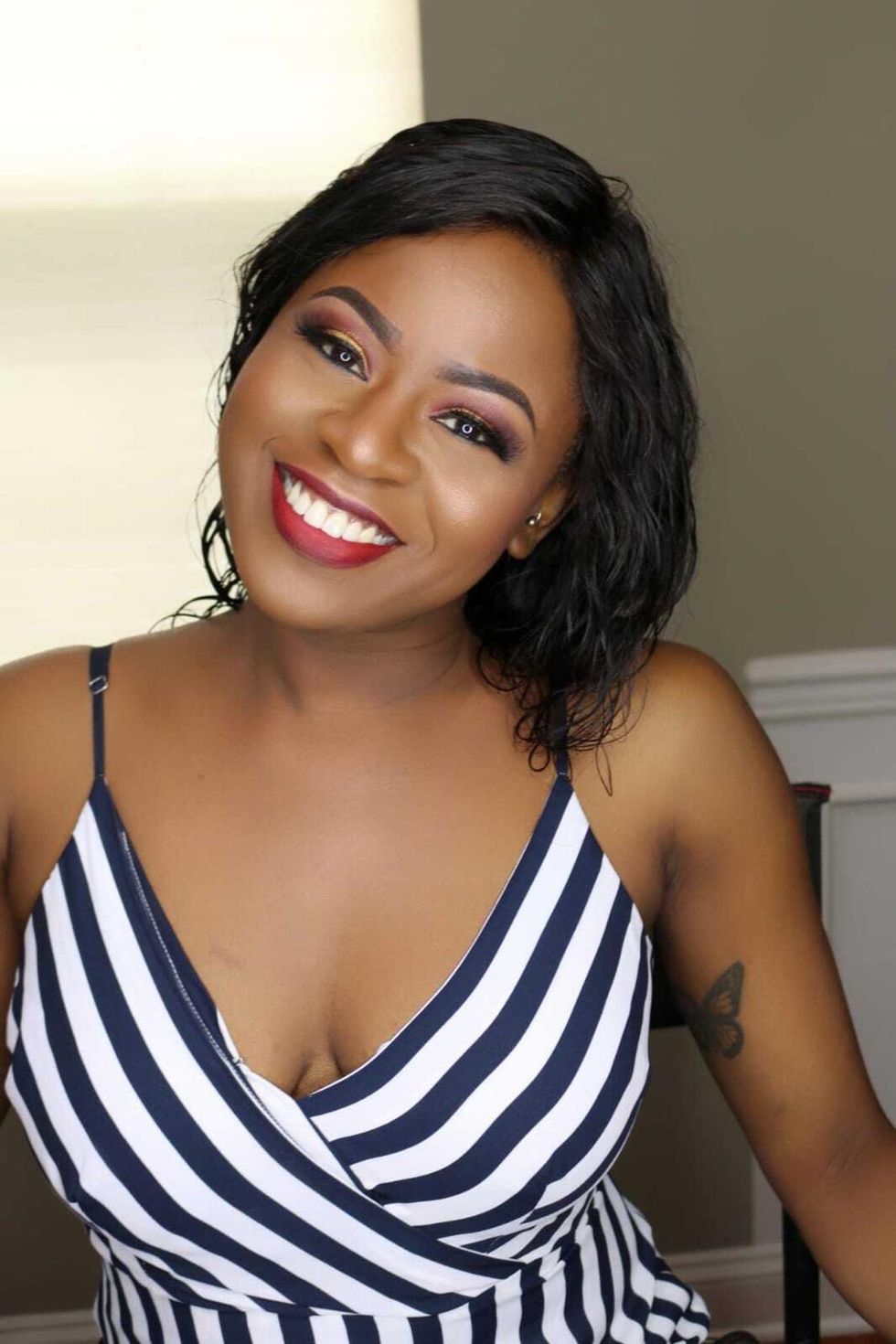 Courtesy of Yemisi Gisanrin
"My doctor recommended Vitamin D for bone health because my count was really low, folic acid for reproductive health and omega 3 for heart health and lower cholesterol."

Danielle, 43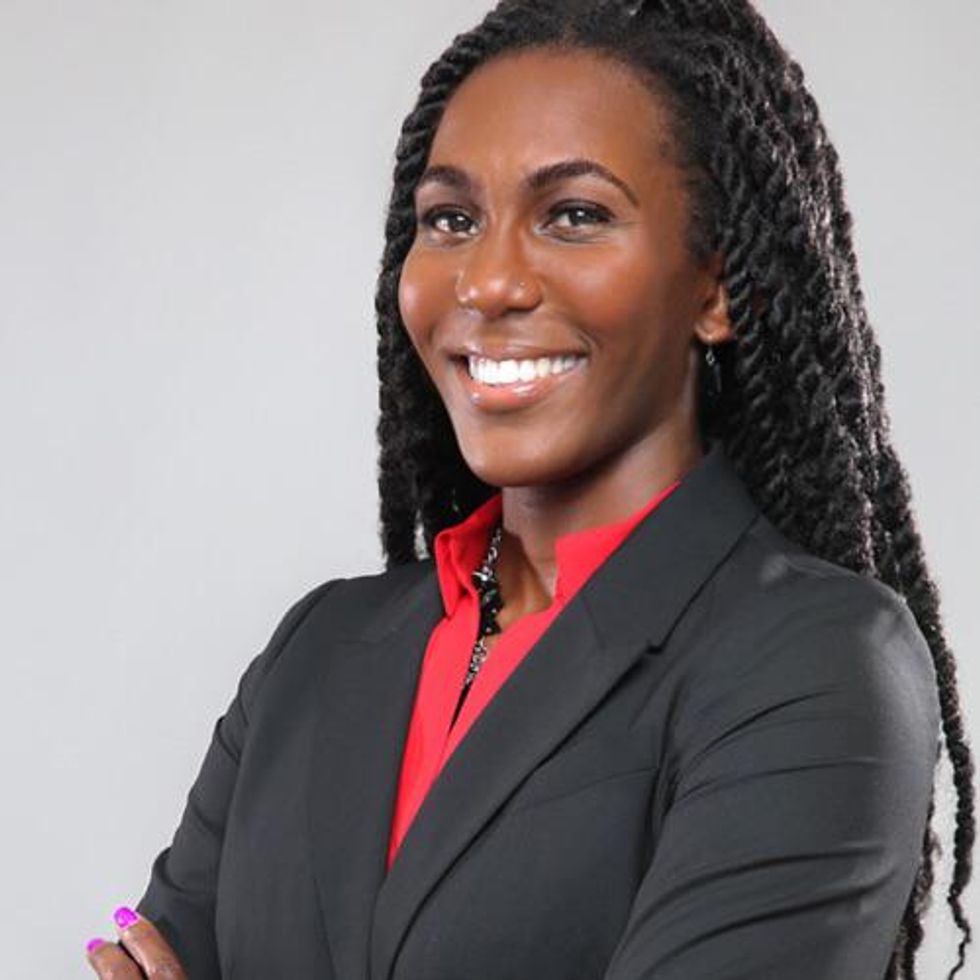 Courtesy of Danielle Smiley-Daniel
"My supplement regimen includes Vitamin D to boost my immune system and maintain strong bones, probiotics to improve gut health and decrease gastrointestinal bloat and omega 3 to help prevent heart disease, stroke and cancer."
Join our xoTribe, an exclusive community dedicated to YOU and your stories and all things xoNecole. Be a part of a growing community of women from all over the world who come together to uplift, inspire, and inform each other on all things related to the glow up.
Featured image by Shutterstock.
In 2019, I would be among the first people to say there are certain things that you can do virtually. Sure, I'd order a pizza, tour an apartment, build my Chipotle bowl or schedule a doctor's appointment. But to actually grocery shop and attend a doctor's appointment via an app? Nah, sis. I wanted to put my own hands on my packaged meats and fresh produce and I needed my physician to put his physical hands on me!
I don't need to convince you how things have changed tremendously in such a short period of time.
In 2020, I found myself typing things such as "I like my bananas more greenish than yellow" and "If the blueberry yogurt is sold out, I'll take black cherry".
I eat my prior words as if they were my Instacart purchases.
In 2021, I'm no longer taken aback by the thought of a virtual doctor's appointment. 'Rona has severely disrupted our norm and accelerated future trends. We're temporarily discouraged from elective surgical procedures and practically banned from entering a doctor's office unless we have symptoms of the virus, which I totally get. And if we're lucky enough to get an appointment, we're asked to remain in our cars until staff calls or texts us with permission to enter.
But for many of us, if we need to schedule appointments for something routine or minor as in a non-emergency, we may be forced to embrace technology to connect with our doctors.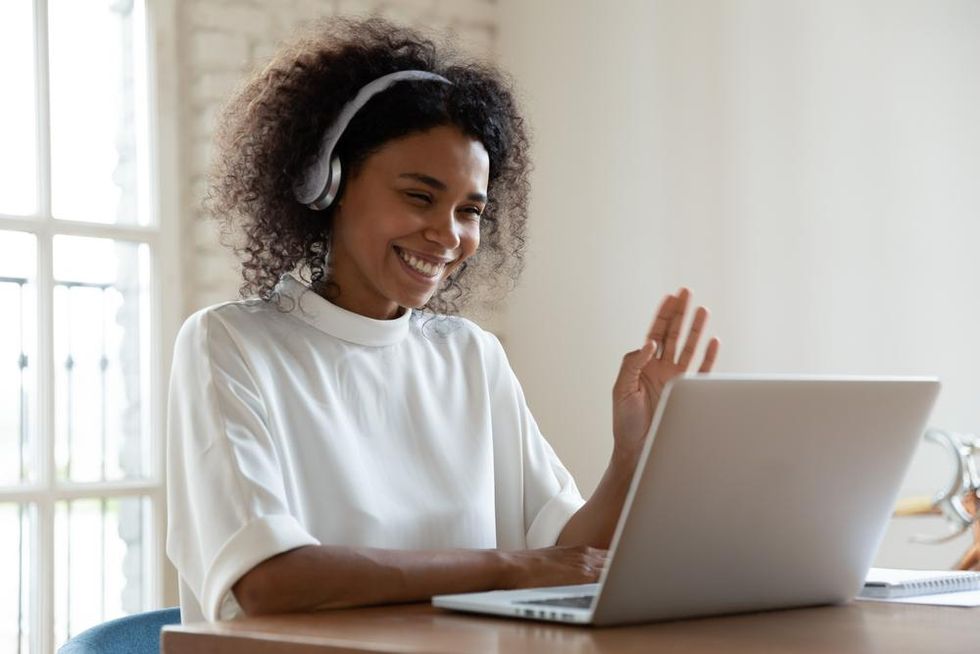 Shutterstock
Granted virtual healthcare – visits via telephone, video or instant and text message – has been around for decades. It was already widely used in rural areas where there's minimal access to healthcare facilities. But we've also used a form of virtual healthcare ourselves if we've ever called the 800-number on the back of our insurance cards in the middle of the night and relayed our symptoms to a nurse to determine if we needed to rush to the emergency room or not. Now even more doctors will be using virtual healthcare to see existing patients and provide some specialty care. But guess what? It's something that most of us actually want anyway because we're all for convenience.

According to an article in Hello Health, telehealth services here in the U.S. went from 11% in 2019 to over 46% in April 2020 after 'rona numbers spiked and stay-at-home orders were enforced. Put another way, doctors are seeing 50 to 175 times the number of patients through telehealth than they did pre-coronavirus. That's a huge jump!
Additionally, though, roughly 60% of households are interested in virtual follow-up care, routine checkups, ongoing treatment of chronic illnesses and non-threatening conditions. And remember I just mentioned that 'rona accelerated things? Well, according to a survey cited in Modern Healthcare, only about 25% of all outpatient care, preventive care, long-term care and well-being services was expected to be provided virtually by the year 2040. We're actually two whole decades ahead of schedule!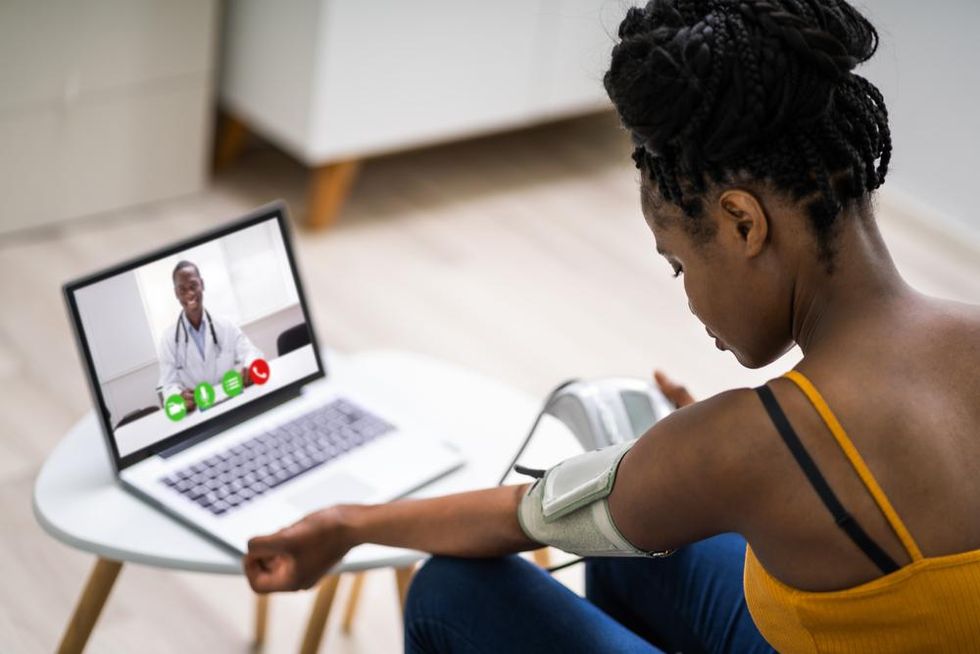 Shutterstock
How Do Virtual Doctor Visits Work

Now I'm sure you're wondering how this really works. Even regular doctor's appointments generally involve in-person procedures like bloodwork and blood pressure checks. Or in instances of skin conditions, you'd think an up-close inspection is warranted. But once you schedule your appointment, you'd communicate your needs or concerns with your doctor or specialist via video, phone or app just as discreetly and honestly as you would during your usual visit.
As usual, if you require a prescription, the doctor will write one and send it to the pharmacy of your choice and if you need blood drawn or something of that nature, you'll be directed to a walk-in facility like LabCorp. For dermatological needs, though, a diagnosis can be made off of an uploaded photo of the affected area of your skin.
You can log in and check your results after a few days. Your doctor can also walk you through your results and a treatment plan and schedule any follow-up appointments. Also, conditions such as diabetes, high blood pressure and sleep apnea can already be recorded yourself – I have a blood pressure wrist band that I purchased from CVS – or monitored remotely through physician-issued equipment, if necessary.
If you're still concerned about overall care, like is-my-doctor-thoroughly-checking-me-out kind of care, the Modern Health survey found that 50% of physicians saw improved quality of care. And if you're worried about cost, virtual healthcare is still technically care and it's generally covered by your insurance plan. Also, 66% of healthcare plans think virtual health has improved overall member satisfaction.
Like any of our other activities that are accessed and conducted through an app, virtual healthcare is essentially seamless and undoubtedly convenient. There's no drive to the facility, a wait in the cold waiting room, an undress into a flimsy gown and finally a drive back home. The Modern Health survey results reflect that patients save two hours per visit.
Two hours that I can spend browsing the virtual aisles of Kroger and Publix.
Featured image by Shutterstock
In About Face, xoNecole gets the 411 on IGers who give us #skincaregoals on the daily. Here they break down their beauty routines on the inside and out, as well as the highly coveted products that grace their shelves and their skin.

If you're in your 20s or early 30s, you might not be checking the beauty shelves for any anti-aging products quite yet. In fact, you're probably reading labels for products that target excess oils and breakouts. But Emmy-nominated host, style influencer and now-authorKéla Walker will tell you, it's never too late to combat the effects of aging. The glow-getter with flawless skin creates content for emerging influencers, media outlets and major brands online as well as outside on-air, so her skin is often exposed to the elements. Protecting it so that it remains glowing and dewy are her main concerns. Her biggest skincare tip? "Hydration is key," Kéla told xoNecole.
Another tip Kéla shared may be one you've heard throughout the years but might not take much heed to in the present (and if you're not, you absolutely should). It revolves around an area of the body you shouldn't neglect when it comes to your complete skincare regimen. "Make sure you rub up on your neck, not down," the Brooklyn-based producer advised, "because you want to work against gravity and wrinkles." Don't skip or skimp.

In this installment of xoNecole's About Face series, Kéla talked to us about her beauty and self-care routines and gave us a peek into the skincare regimen that keeps her skin tight, glistening and smooth.
*Some links are affiliate links. If you make a purchase through the links provided, xoNecole may earn a small commission.

My earliest beauty memory…
"My earliest beauty memory is probably from when I was a little girl and you used to have these flavored lip glosses and wanted to collect all the flavors and all the colors."
For my skincare routine in the AM…
"Right now, for the last couple of years, I've been obsessed with Dr. Barbara Sturm's Darker Skin Tones Foaming Cleanser. It's really helped my skin come a long way. Afterwards, I always pat, not wipe, my face dry with a cold wet cloth. I make sure I do all the steps back-to-back to optimize the moisture of the products and everything in my skin. Because I'm in a dry climate right now, I've been using a toner from Decorte to help rebalance the pH of my skin.
"After toning, [I use] hyaluronic serum, also by Dr. Barbara Sturm, for hydration. After I hydrate, I lock in the moisture [with] Dr. Barbara Sturm's Darker Skin Tones Face Cream. But I like to add a little glow to it so I like to add Lumi Liquid Glow Illuminator.
"What you can never, ever forget is your sunscreen. I've been using Unseen Sunscreen by Supergoop. [And another product] I use, because hydration is key, is the Renewed Hope Water in a Jar, which also has hyaluronic serum in it. I pat it into my skin so that it absorbs a little bit better."

"Hydration is key."
My go-to makeup look consists of…
"I'm a girly girl so I definitely wear makeup. I do my brows, lashes, contour – because who doesn't want to look snatched – a great lip and a highlighter. But I find in the past couple of years, I've been minimizing the amount of product that I wear. I don't wear foundation because I really want my skin to shine through but I will spot-treat any dark spots I have."
How the seasons change my skin and routine…
"It's pretty consistent throughout the year. I make sure there's a cleanser, hydration and moisturizer. I will add or subtract some things because of the climate but it really all depends on what's happening with my skin."
What self-care looks like to me…
"Self-care is about daily practice and it comes in different forms whether it's talking to my girls on the phone, having a drink or just tapping into social and mindlessly scrolling. It's doing whatever I need to do in the moment to take care of me."
"Self-care is about daily practice. It's doing whatever I need to do in the moment to take care of me."
My approach to beauty from the inside-out…
"Sometimes it's just as simple as talking to yourself to make sure that your inside looks as good as the outside. Just pouring into yourself."
How I do skincare when I travel…
"When I travel, I still try and maintain my beauty regimen because it's all about consistency. I don't want to upset the routine. A lot of my products are travel-friendly and you'll also find that a lot of beauty items are under the 3.4 oz that are allowed in carry-on luggage. But I will add the Fresh Vitamin Nectar Glow Water [mist]."
To keep up with Kéla, follow her on Instagram @kelawalker! And if you're an influencer looking to "revolutionize your social media game," you can purchase a copy of Kela's book here.
Featured image courtesy of Kéla Walker.
The one and only time I lived with a man, I learned within two months that he was a compulsive liar and a cheater. His false charm not only worked on my coworker but also our neighbor with three toddlers who "just needs my help because she doesn't have family". One too-quiet evening, I tiptoed to the living room to catch what appeared to be him snatching his foot back from hers. I pretended like I didn't even see it but I thought to myself, Yep, play your footsies now because I got something for both of you bihs.

I also told myself I needed to be there in the meantime.
On a recent episode of The Real, co-host Adrienne Bailon Houghton led a discussion on women who remain in relationships after several bouts of infidelity. Here's her take:
"I do think there is something to be said for a woman that stands by when a man continues and perpetually cheats on her. At some point, you have to ask yourself, 'Why is she staying?'"
Featured image by Kathy Hutchins / Shutterstock.com
Becoming a millionaire is often the ultimate bag in life but when Netflix offered award-winning executive producer, writer and actress Michaela Coel a cool $1M for the rights to I May Destroy You, she said, "Yeah, no." Sis knew her worth. With her massive success of her debut comedy, Chewing Gum, and work on three other Netflix projects under her belt, a million wasn't it.
Now I get that a mil isn't exactly normal payment for a script. We could go to Netflix today with a story idea and would be lucky to receive an offer of $10K. Sis was handed a Birkin in that aspect. But as Black women, we should never accept a company's initial offer without negotiating first, and that goes for a 9-5. We should produce our professional receipts and add in our experience beyond the minimum job requirements, major accomplishments, any press and our awards. There's usually more money on the table. Or if not, we should ask for perks. And when it comes to our art, we should definitely retain some ownership, if not all, at least to maintain integrity of our work and claim those residuals.
Besides I May Destroy You wasn't just any script. It's the 33-year-old's real-life story, based on her own sexual assault. It's also a form of her therapy, a way for her to process what happened and try to heal from it. We really can't put a price on her experience.
Michaela only asked for 5% ownership of the series. When Netflix refused, she attempted to negotiate down to 2%, eventually to 0.5%. A half of a percent. She was actually going to sign, too, but the woman on the other end of the telephone, who needed to run the deal past the higher-ups, expressed pride that Michaela was doing the right thing. The remark didn't sit right in Michaela's spirit.
"My thing is, I don't trust people. I just don't trust. I don't trust businesspeople, especially when they're parading as friends. I don't like it. I think that's all probably because of learning from my previous deals where I didn't say no, where I accepted, and so now it's made me very suspicious."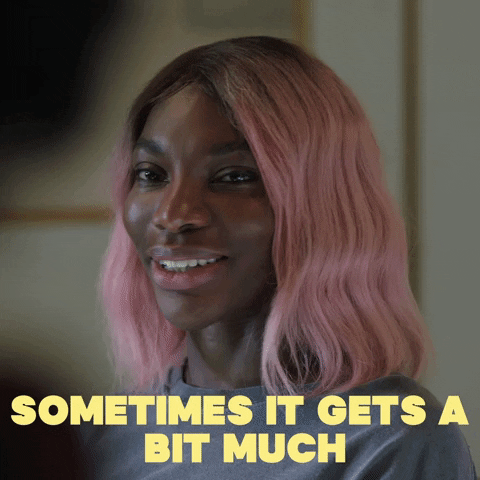 A few months later, Michaela pitched I May Destroy You to BBC, which immediately gave her everything she asked for and teamed up with HBO later to produce. A seat at the production table? Check. Full creative control? Of course. Rights to her own work? Yassss!
It's angering how women are often addressed and treated in business, though, especially in an industry dominated by white men. They assume we're not as smart and savvy as them, or we don't belong, so there's already that strike against us. But let a Black woman enter their space and have the audacity to ask her worth. Tuh! In a recent interview with The Wall Street Journal, Michaela said:
"Life is tricky enough navigating being a woman, being a Black woman, being a dark-skinned woman in England on television. It's so hard."
Entire conversations are shut down before any fair negotiations begin. And to add insult to this injury, it was another woman, who probably didn't look like us, who was complicit in allowing Michaela to undervalue herself. We must do better.
Not only should we ask for what we want and deserve, we should also dismiss the outdated idea that discussing money is taboo. We need trusted folks in our fields to bounce figures off of. And we need to be willing to share when there's no blueprint or standard. When it comes to transparency on money and one-sided deals, here's what Michaela said:
"That's so cool to me because it means that people might not make the same mistakes I made. I think if you have someone that you can privately say, 'Hey, I'm in the middle of a deal with these guys and you're in a deal with them...I just wanted to know, what does your deal look like?' I think it's empowering and the way the structures are set up, we're not very empowered. I love the fact that there is a little bit more discussion, that people are having talks at the side, creative to creative."
This isn't the only major win for Michaela, who recently earned a spot as Wall Street Journal's 2020 Television Innovator earlier this month. In 2018, she also became the first Black woman in the entire 42-year history of the Edinburgh International Television Festival to deliver their keynote address, a spot usually designated for white men. If we can learn anything from this smart and stunning queen, it's how to smash some norms. But infiltrating circles controlled by another race and gender only to reject their coins like pennies because we know we can absolutely get more will always be the ultimate flex.
To read Michaela's full WSJ and W interviews, click here and click here. To listen to her James MacTaggart Keynote Speech at the Edinburgh International Television Festival, click here.
Join our xoTribe, an exclusive community dedicated to YOU and your stories and all things xoNecole. Be a part of a growing community of women from all over the world who come together to uplift, inspire, and inform each other on all things related to the glow up.
Featured image by Featureflash Photo Agency / Shutterstock.com