Self-care is to self love as action is to verb.
---
It is an extension and a cultivation of what self love embodies. It's one of those things that should be second nature to people today, but often times takes a backseat to other life demands. It is easy to get wrapped up in the hustle and bustle of life and forget to take care of yourself. Maintaining mindfulness and prioritizing self care counteracts the negatives that deplete your mood, energy, health, and overall quality of life.
Self-care is vital.
When I think about self love and the actions of self-care, the standard manicure/pedicure or going to the spa come to mind, but I wondered if there were other go-to treat yo' self practices that creative women on-the-go used in their self-care practices.
I know for me, being on a budget does not allow much room to splurge on salon visits or massages too often (or not at all) so self-care practices had to take other forms. For a long time, I did not realize its importance until I became aware of how differently my experience with the world was when I took the time to be with me and there for me versus when I did not. I was so accustomed and so ready to be everyone's "yes" girl that I forgot to say "yes" to who mattered: me.
Self-care is mindfulness.
When I am mindful, I am centered and when I am centered, what goes into me and out of me flows in this wave of effortless beautiful energy. I enjoy running a luxurious warm bath, no bubbles, just clear water with music playing in the background, a glass of wine or a cup of herbal tea, and lit vanilla sandlewood candles to light the room. That's my ideal form of self-care. I am with myself, I am taking in myself, and I am enjoying myself and making myself feel good.
I spoke to ladies I admire about what all their self-care practices entail. Read below for some self-care practice inspiration.
"Self-care is keeping a close inventory of my time."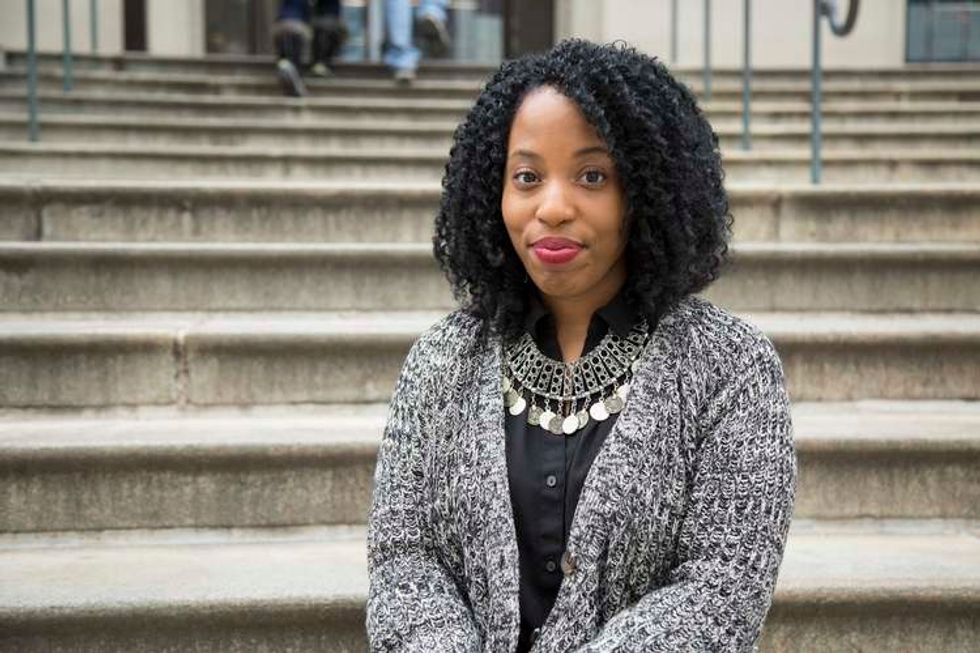 "My ideal method to practice self care is to keep a close inventory of my time because time is one of the greatest resources we have. If I'm spending ALL of my time working without taking breaks or finding activities that replenish me, I won't be any good. So being mindful of what I'm doing and when I'm doing it helps keep me in check to make sure I'm spending time praying, writing, meditating, going to the gym, being around people who remind me of my greatness, working on what I love and anything else that restores me. Self care consists of a really good workout, good food, amazing conversations, taking in art in whatever forms it comes, and a great night of sleep." - Melissa Kimble, Social Media Strategist & Creator of #blkcreatives

"Self-care is spoiling myself with myself."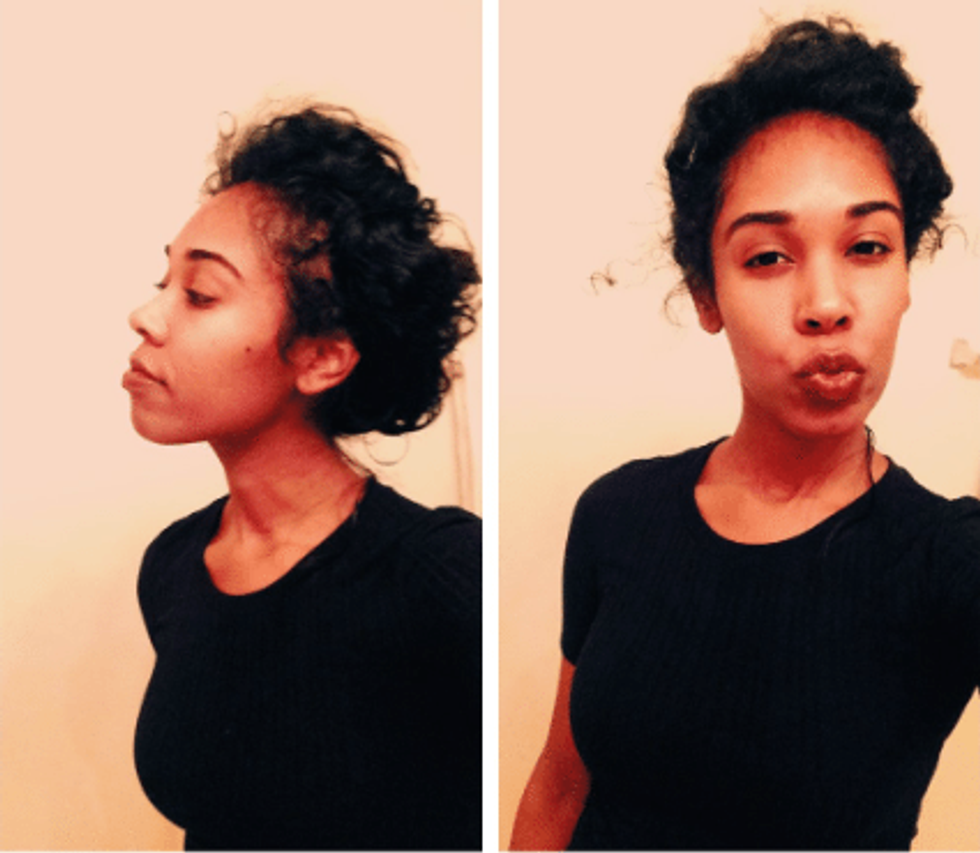 "As someone who is constantly on the go, whether it be school, work, or personal projects, I often look forward to the nights I get to spoil myself with myself. I usually pick up my favorite bottle of chardonnay and start my night by delving into DIY's. I like to blend my own body oils while simultaneously indulging in the aromatic scents the essential oils exude while mixing. It's calming, relaxing, and gives me a moment to learn what my body and my brain respond to. I then apply the body oil to my body, taking the time to explore and appreciate the skin that I'm in. It is a liberating experience because it allows me to remain attentive to my body, while giving myself a break and simply focusing on loving what makes me, me." - Marie, Writer/Blogger

"Self-care is engaging all five of my senses in the best way possible."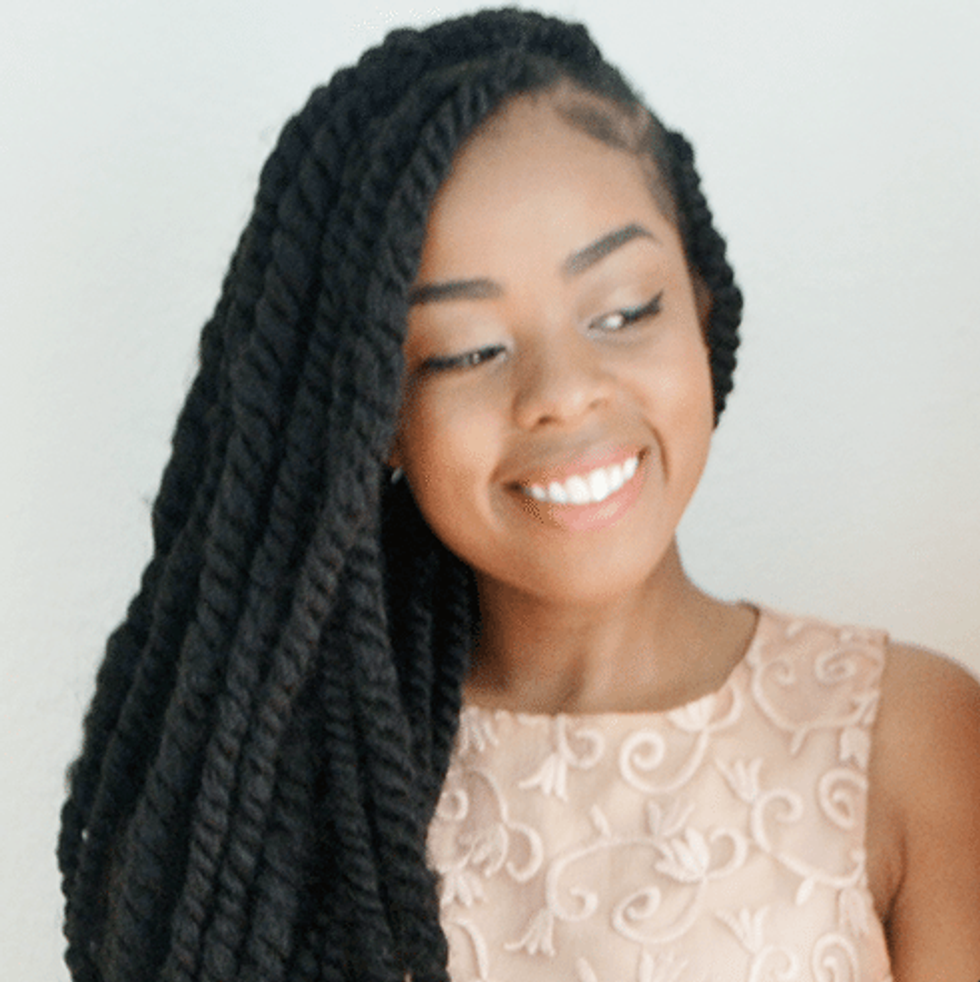 "As a business owner, I have to practice self-care often or else I'll lose my mind, ha! To me, self-care means being mindful of how you're treating yourself and knowing what your needs are. We get so wrapped up in how to best serve others that we end up losing ourselves in the process. In order to center myself after a stressful day (and really, what day isn't stressful), I light yummy smelling candles, blast my trippy music of choice...or Drake, actually, it's usually Drake, and I eat my favorite foods while swaying around my room! For me, it's all about engaging all five of my senses in the best way possible, because sitting at a computer day in and day out can definitely weigh on you." - Jacque Amadi, E-commerce Entrepreneur

"Self-care is in the calmness of enjoying a good meal."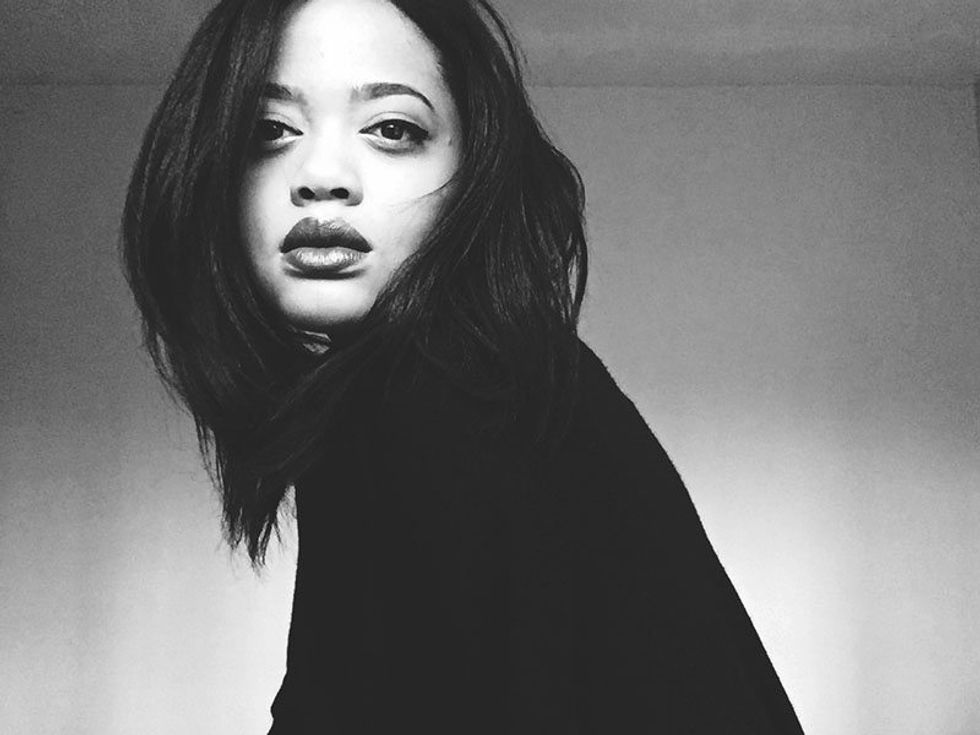 "I'm a huge advocate of the power of food: the moments after you've devoured an incredible meal are filled with such a wondrous sense of relaxation and satisfaction. For my self-care nights, I treat myself to a phenomenal meal. Sometimes I'll cook, sometimes I'll go out, but I don't worry about cost, calories, or time. Instead, I simply immerse myself in the calmness of enjoying an astonishing meal with myself. Also I always pair it with a bottle of either champagne or hard liquor, so that helps." - Zauni, Writer/Blogger
"Self-care for me is dance."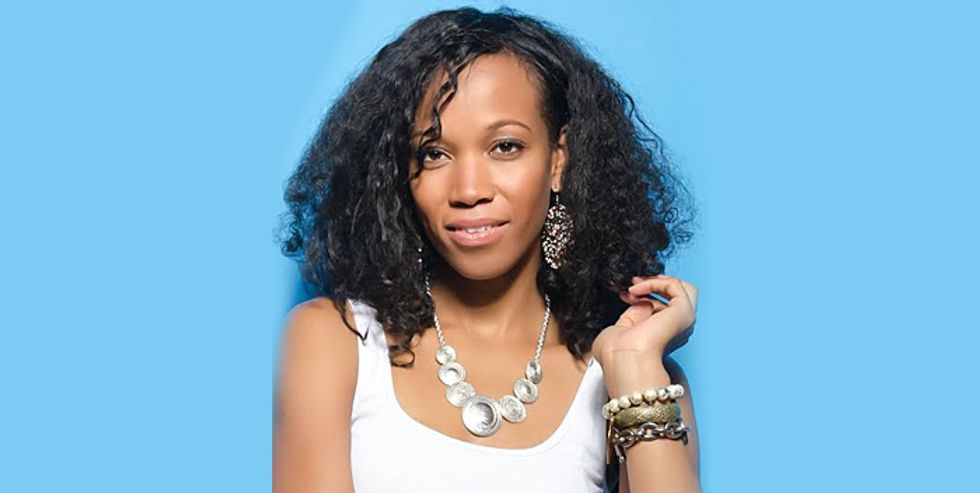 "Ideal self-care for me would be to go a dance class, workshop, or even a weekend retreat. I have neglected dance and movement for such a long time and it's a huge part of what makes me feel sensual and alive. It's easy to get caught up in adulting and let the things that feed your heart and soul fall through the cracks. Dance is an excellent creative outlet to give your mind a break and just flow." - GG Renee, writer/creativity coach

What do the self care practices that help keep you sane and centered look like? Share with me below.