On the first day of March 2016, The Broadmoor resort looked something like a church gathering. Praise and worship songs bellowed from the speakers of the International Center, hands were raised in silent submission, and you may have even spotted a tear or two rolling down a few puffed cheeks. But this wasn't your typical group of churchgoers—this was a gathering of over 150 NFL players, their wives and fiancées coming together to draw closer to God.
---
And no, most media outlets didn't cover this.
Partially because much of what you read regarding the league involves some sort of scandal or domestic disturbance, maybe a community service project or two thrown in for good measure, and also because it's a safe-haven for the team players to ditch the press and autograph requests and talk about the pressures that only those regularly in the spotlight could understand. It's partially why the Pro Athletes Outreach (PAO) organization was created—to bring together pro athletes and couples to grow in their walk with Jesus, and also positively impact their spheres of influence on and off the field. The annual PAO conference is an extension of that ministry, bringing single and married pros and their spouses or fianceés together for a few days in order to deepen that relationship with Jesus.
The conference may be less publicized, but it was exactly what Terence "TJ" Barnes, defensive tackle for the Buffalo Bills, and his wife Charli needed to continue building a firm foundation for their marriage. "We wanted to really get back onto the track of Christ, and get back to getting our lives right because we were handling a lot of conflict the wrong way, and so we just saw the best opportunity to do it and basically have a restart button," says TJ.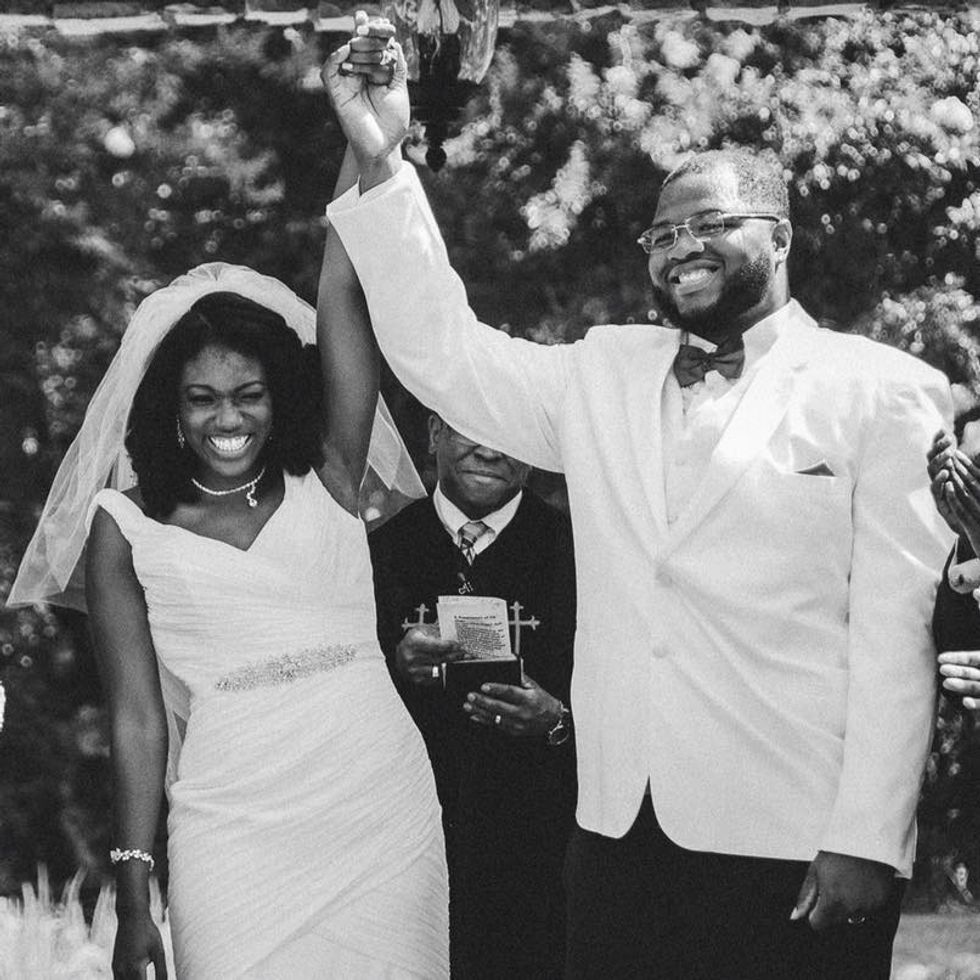 Terence "TJ" Barnes (Buffalo Bills) and Wife Charli Barnes
One thing that any married couple will attest to is that life after the wedding bells is a struggle. Coast past the honeymoon stage of any relationship, and you'll find that the foundation is tested in all areas from faith to finances. Add to it the lights, cameras, and potential groupies—and the weight that comes with notoriety becomes a heavier load than anticipated. The PAO conference allows for real conversations to happen between the vets and the rookies, and serves as a support system where both the husbands and their wives can build on solid spiritual ground.
The conference took place across four days, with workshops, lunch sessions and sermons occurring throughout the course of the day. While there were many sessions that couples could attend individually, TJ and Charli went to most of their workshops together. "The workshops that they had focused on finances, your faith, and they had relationship ones. We just needed to go to those relationship ones. That is really what we were there for, but we just got so much more out of it than just focusing on our relationship," says Charli, who admits that her and her husband were at odds when they arrived at the conference the first day.
Couples soaked up the words of Kim Anthony, a former gymnast and ESPN sports reporter and wife of Corwin Anthony, who spoke on finding your purpose and not focusing on the negativity of naysayers, and devoured the message of finding your identity in Christ, particularly for the women, like Charli, who set aside their own career aspirations in order to fully support their husband on and off the field.
"I know during season I was miserable to deal with because I had just come from graduating with my masters and thinking that I was going to go and start my career, and then we got married and I wasn't going to go and start my career and live 800 plus miles away from my husband. So I struggled with that a lot, like who am I now? I don't want to just be TJ's wife. I want more than that. And she really touched on find who you are. Yes TJ's wife is an amazing piece of me, but in Christ he has so much for me," Charli said.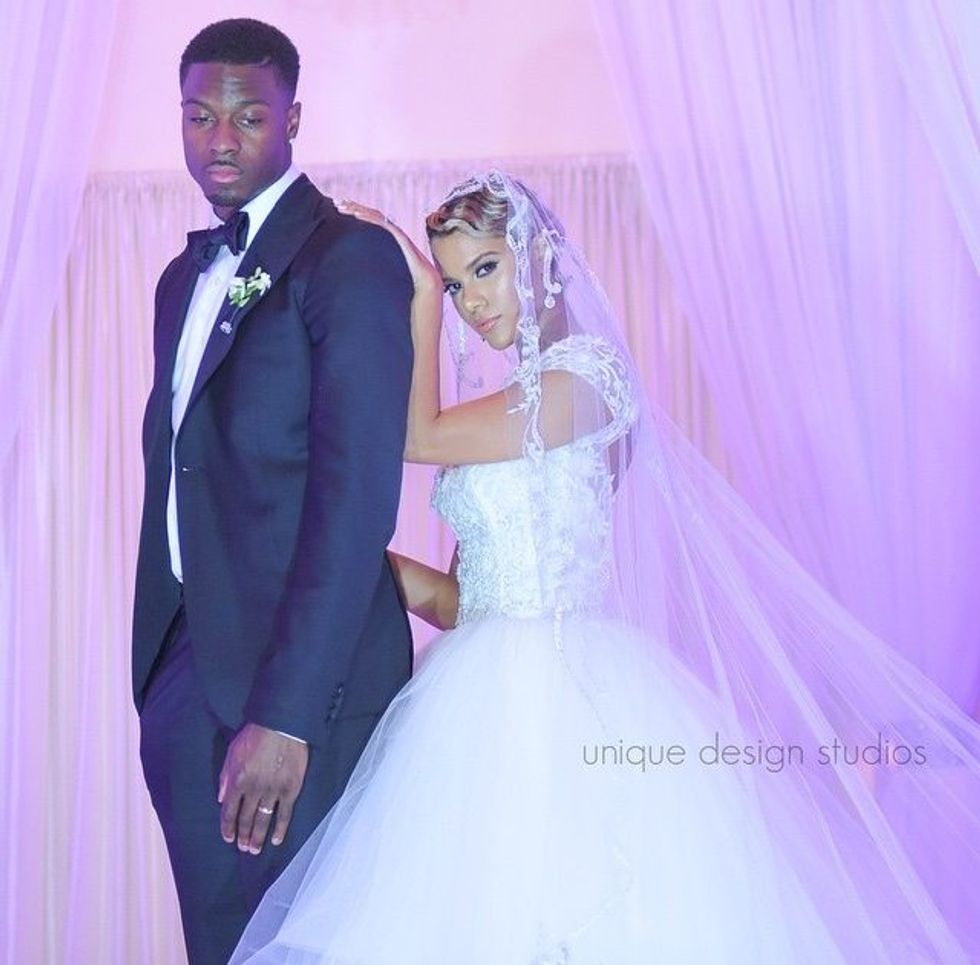 AJ Green (Cincinnati Bengals) and Wife, Miranda Brooke
During one session the men and women split up into small groups, which was helpful for both TJ and Charli as they had the chance to connect with others going through similar struggles. "In the NFL you feel like nobody is going through the same things you're going through but here it's just like fellowship, and you're hearing different stories and different backgrounds and you're like I'm not the only one who's going through this," says TJ.
Not only did they find comfort and reassurance in learning who they are in Christ, but many players and their wives decided to rededicate their lives through baptism. In a post from singer Miranda wife of AJ Green of the Cincinnati Bengals, she comments on how this is the way the NFL community holds each other accountable.
I just want to shed light because the media doesn't know much about THIS side of the NFL community. We are holding each other accountable and growing together in the name of Christ.
  She added:
Getting baptized alongside my husband was one of the greatest moments that I've ever experienced. Tonight was special. God is REAL and he lives within us. We are ready for new beginnings! Thank you, #PAO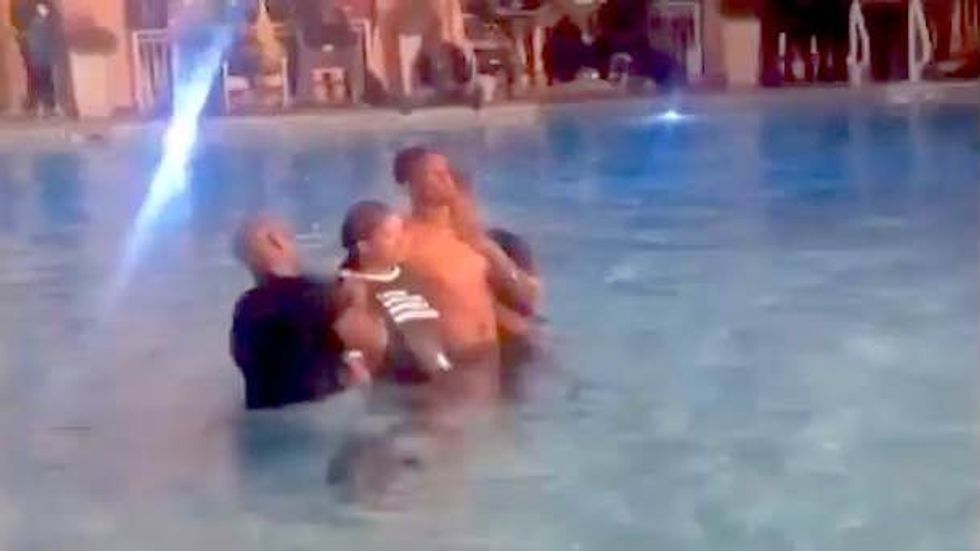 Jameis Winston and girlfriend Breion Allen
Tampa Bay Buccaneers' quarterback Jameis Winston and his girlfriend Breion Allen were also baptized during the retreat.  Breion shared her experience on Instagram with the caption:
Last night I accepted Christ into my life for the first time. So thankful for this #PAO experience for helping me grow closer in my faith and to be around people trying to do the same.
While Charli knew about the baptisms beforehand, she said that her and TJ didn't go with the intention of being baptized, but after hearing from pastors like Francis Chan, who stressed that walking in faith doesn't come without the everyday struggles nor does it equate to having a perfect life, made Charli view her relationship with God in a whole new light. Aside from strengthening their spirituality, the couple said that one of the most significant things that they walked away with was renewed faith in their marriage and a better understanding of one another. "I got a better understanding of what my wife goes through and what it's like to be in the shadows of a NFL player, and I got a better appreciation of the things that she does when I'm not at home because I used to think that she was watching Netflix and eating Bon Bons and stuff, but she's actually working and taking care of the house and taking care of the things that I take for granted," says TJ.
Charli adds that taking the time to hear her spouse's perspective helped her to understand that there will be times when he comes home tired after a hard day of practice, and that means not hitting him with a list of things to do as soon as he steps in the door. Hearing from couples who've successfully navigated the waters of conflict resolution helped them to see the changes that they could make within their own marriage.
"Kurt Warner and his wife were there, and it helped having couples there who are telling you 'this is what we went through and this is how we overcame it.' But you still see the back and forth that they had. Like they were still up there bickering back and forth, but at the end of the day they were like we love each other and we know that God put this person here for me and I wouldn't want to go through this with anybody else."
Looking back, TJ and Charli are grateful that the conference happened eight months into their marriage, and that they didn't waste years trying to figure it out on their own without having the proper support systems in place to stay strong when challenges arise. They're part of a group that's redefining what it means to have #relationshipgoals, not the cookie-cutter version that is often assigned to seemingly perfect partnerships, but the one that takes strong faith and dedication with the person that you exchanged vows and walked down the aisle with.
The world may not often see players honoring God and their wives through this life-changing conference, but perhaps the spiritual revolution that's quietly happening in the NFL community after the cameras stop rolling will one day be televised.