There's someone who I used to be really close with who taught me a very valuable lesson. One day, while we were discussing what we thought our core character flaws were (I said mine were impatience and fear), they told me that they know they are arrogant and prideful. However, because they are also smart, funny, generous, talented, and pretty friendly, I didn't give those two words as much attention as I should have.
---
And boy, I really should have. Over the course of our very unique friendship, I must say that when things were good between us, they were uncannily beautiful. But boy oh boy, when things were bad, the mixture of my impatience and fear along with their arrogance and pride made for the perfect storm that devastated feelings and ultimately destroyed our connection.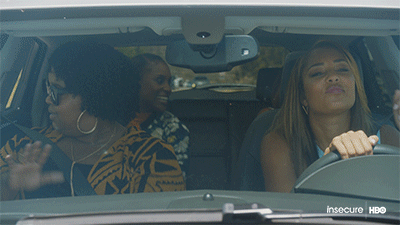 media.giphy.com
Maybe one day, I'll get into how impatience and fear bring about their own set of complications when you're trying to build something with someone. For now, though, let's get into what pride not only can do but usually does do to relationships.

I'll start with this. One day, while laying in bed, I binged watched a few episodes of Divorce Court Before the Vows on YouTube. Something that Judge Lynn Toler said to one of the couples stood out—"You are the biggest problem you've got." If I were to define what pride can do, that's pretty much it in a nutshell. It can cause you to become the biggest problem you have. Shoot, even the Bible co-signs on it: "Pride goes before destruction, and a haughty spirit before a fall." (Proverbs 16:18—NKJV)
Unfortunately, a lot of us are SO PRIDEFUL that we don't even recognize what it's doing to us and those around us. But if what I'm sharing is tugging at you, even just a little bit, here are some pretty telling signs that your pride is costing you…a lot. Even if you don't see clear evidence of it…yet.
How Your Pride Is Ruining Your Relationship
Featured image by Getty Images.

Related Articles:
If You Want To Get To The Root Of Things, Try My One-Word Test - Read More
5 Signs That Your Insecurities Are Ruining Your Relationship - Read More
It's Not You, It's Me: 4 Things Keeping You From Bae - Read More
5 Signs Of A Toxic Friendship That Is Secretly Poisoning Your Life - Read More