Mj Rodriguez has been giving us all of our lives since she emerged on our screens as the ever-so-fabbbulous Blanca Rodriguez-Evangelista in Pose, in 2018. Since, she has captured the hearts of many all over the world, from LGBTQ advocates, to everyone in between. The beloved series officially came to a heart-wrenching end, after three seasons of tackling homelessness, sex work, the rejection that the trans community deals with on a daily basis and combined it with heart and dance to captivate millions around the world weekly.
---
Well, fortunately, the breakout star has been making her promo rounds for the final season of the show, and decided to stop by Harper's BAZAAR for their 'Go to Bed With Me' segment, a segment where celebs show off their bedtime nighttime routines. And after years of caked makeup and fast-paced entertaining, knowing and maintaining her skin is key. So, grab your notebook, sis!
Here's all the tea on Mj Rodriguez's nighttime skincare routine!
Here's what you'll need: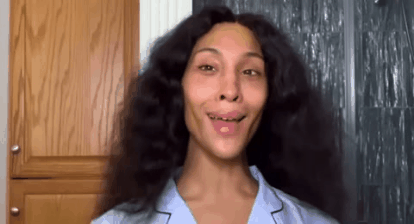 Harper's BAZAAR/YouTube
After popping on the screen with an already fresh face, she briefs us on a quick intro to get us started.
"My skincare routine consists of, I would say, maybe five to six steps. I usually have long days on set, long days on end. I spend 18 hours, 20 hours on set so that means that makeup is on this face forever and I don't like when makeup is on my face forever. It does me dirty. Literally. So, yeah, it's definitely self-care."
Step One: Facial cleansing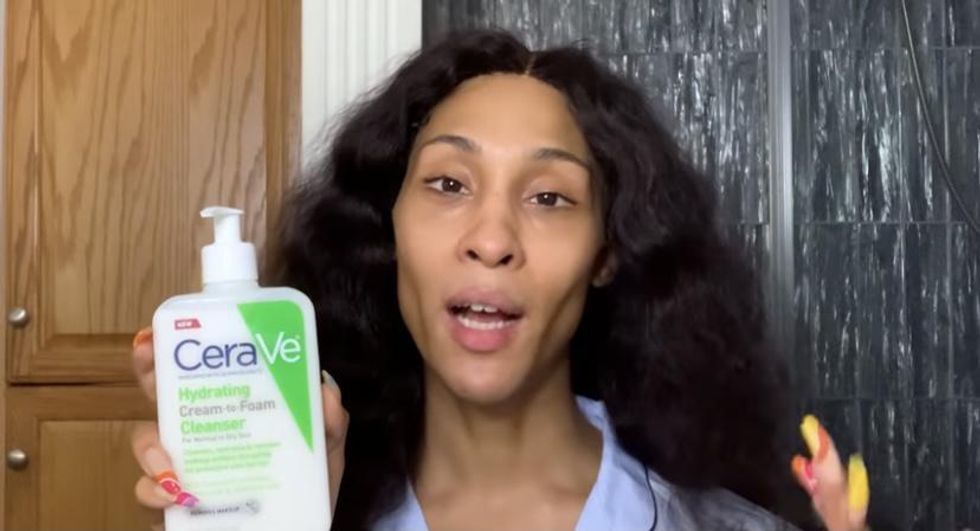 Harper's BAZAAR/YouTube
"The first product I use at night before I just come in and drop all my clothes, is this amazing product. It's hydrating. It's clean and foam cleanser, and it's also a makeup remover. My boyfriend got me on to it. It's great for makeup removal and also just make sure your skin is soft after it's done."
Step Two: Hydrate, hydrate, hydrate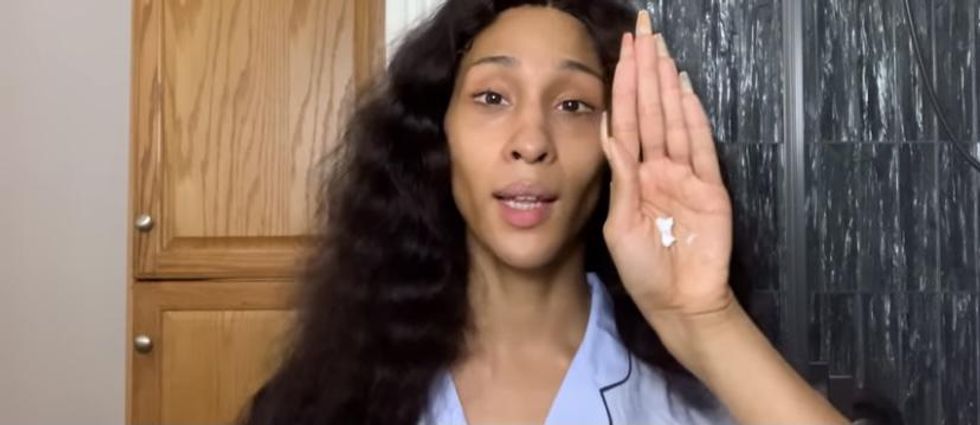 Harper's BAZAAR/YouTube
"The next product I'm going to be using, is my favorite skincare product. I love them so much, and they've shown me so much love. I use Kiehl's Ultra facial cream because it's hydrating at night, it just replenishes my skin after washing my face. It's sometimes a little dry afterward so I just want to make sure it's hydrated."
She also advises us to not use so much product!
"A lot of people overuse their products, I try my best not to because I want to save and also you don't usually need that much."
Step Three: Tackle those bags under your eyes, sis!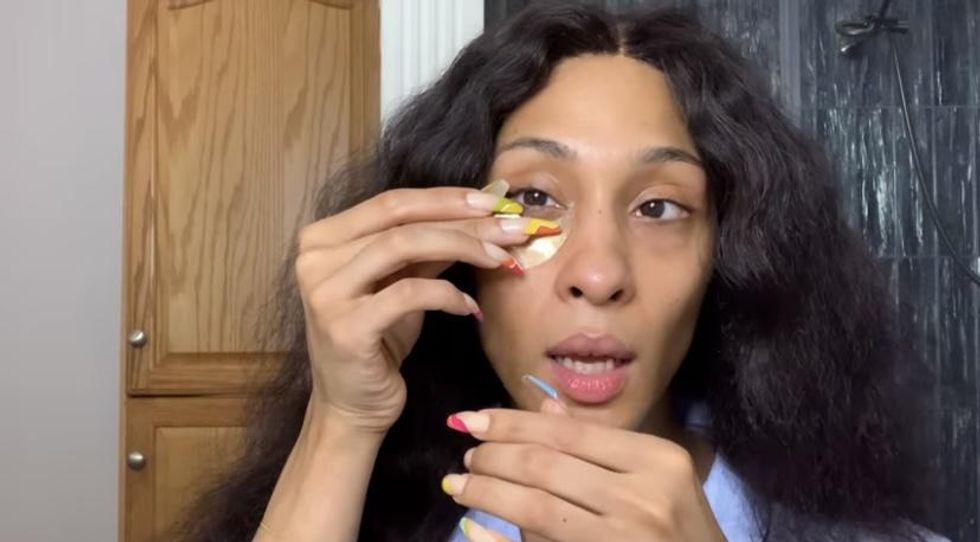 Harper's BAZAAR/YouTube
"This is Kiehl's creamy eye treatment with avocado. I have a big, big insecurity about the bags that are under my eyes. I've had them for a long time. And when I say a long time, ever since birth, so I always try to take care of my bags when I get a chance to. I love them though! Yes, I'm insecure but I still do love everything about my face."
She continues:
"Next I'm going to be sharing my 24K under eye gels. Now, I use these in the morning and at night. If I was stranded on a desert island and I had only one product that I could use, it would definitely be these eye patches right here."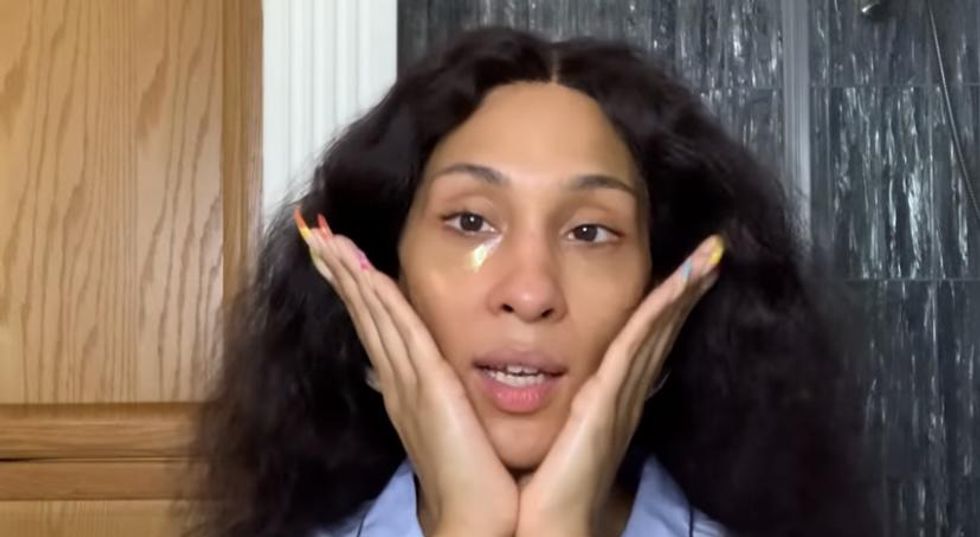 Harper's BAZAAR/YouTube
Mj then goes on to emphasize the importance of using coconut oil for all purposes, something she says she learned from her grandmother, Ms Rosalie Davis.
"[This product], I think everyone should use when they wake up in the morning, when they go out on the beach, or when they going to sleep. Yes, baby. You probably thought that I don't use coconut oil, but honey, I am Black, I am Afro-Latina, and it is important that we use coconut oil."
After a quick demonstration, she finishes off her routine with Kiehl's Midnight Recovery Concentrate, and all is done!
Watch the full video below:
Are you a member of our insiders squad? Join us in the xoTribe Members Community today!

Featured image via Jamie McCarthy/Getty Images