---
I see you, sis.
You've been hitting your squats, doing your stretches, and slaying the Kama Sutra like the sex goddess that you are. But as fun as it is to try something new, going back to the basics is never a bad idea in the bedroom and our good sisters Kelly Rowland and La La Anthony know this well.
Kelly and La La have not been afraid to let their freak flags fly during their time in self-isolation and last week on Instagram Live, these celebrity BFFs let it all hang out during a steamy conversation about their favorite sex positions. When La La was asked by self-proclaimed closet freak, Kelly, whether she prefers missionary or doggy style, the Power actress had this to say:
"Either or, darling. Hit it from the back. I think that missionary is, and can be, boring as hell and I think if you only do missionary then I'm going to consider you a very lazy person. It's the easy way out. Flip that thing round, now we talkin'."
During their chat, the "Coffee" singer also opened up about her go-to position in the bedroom, which just so happens to be an all-time classic:
"I'm a f*cking rider."
Although you may have mastered the Wanton Wheelbarrow and can throw that ass back Froggie-style, La La and Kelly just reminded us that simple sex can be bomb AF and we have a list of positions that will inspire you to put a new spin on some old school favorites.
Spork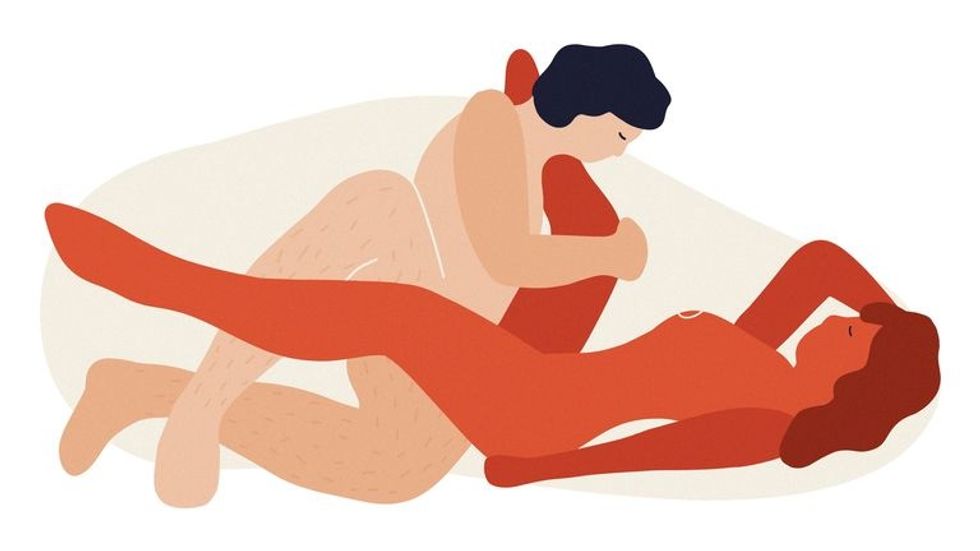 @ALLIEFOLINO for Men's Health
Think spooning, but make it orgasmic.
Execute this position by lifting your legs up into a 90-degree angle (raise them higher for deeper penetration) while your partner lays on his side and enters you, using his elbow for support.
Gift Wrapped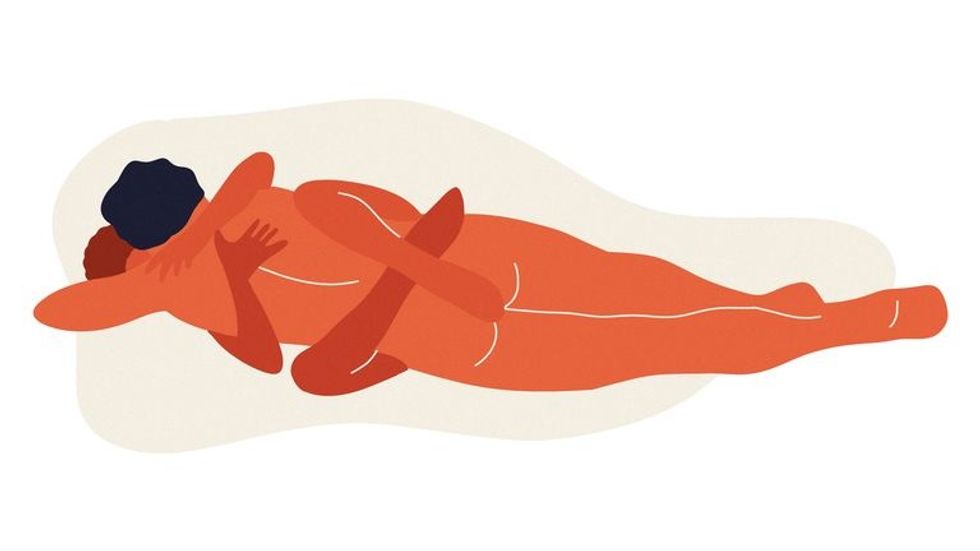 @ALLIEFOLINO for Men's Health
If anal play is your thing, the Gift Wrap may be the simple sex position you didn't know you needed. With you and your partner laying facing each other, spread your legs, allowing them to wrap around your partner's body, pulling him closer to you with your feet for deeper strokes.
Couch Surfer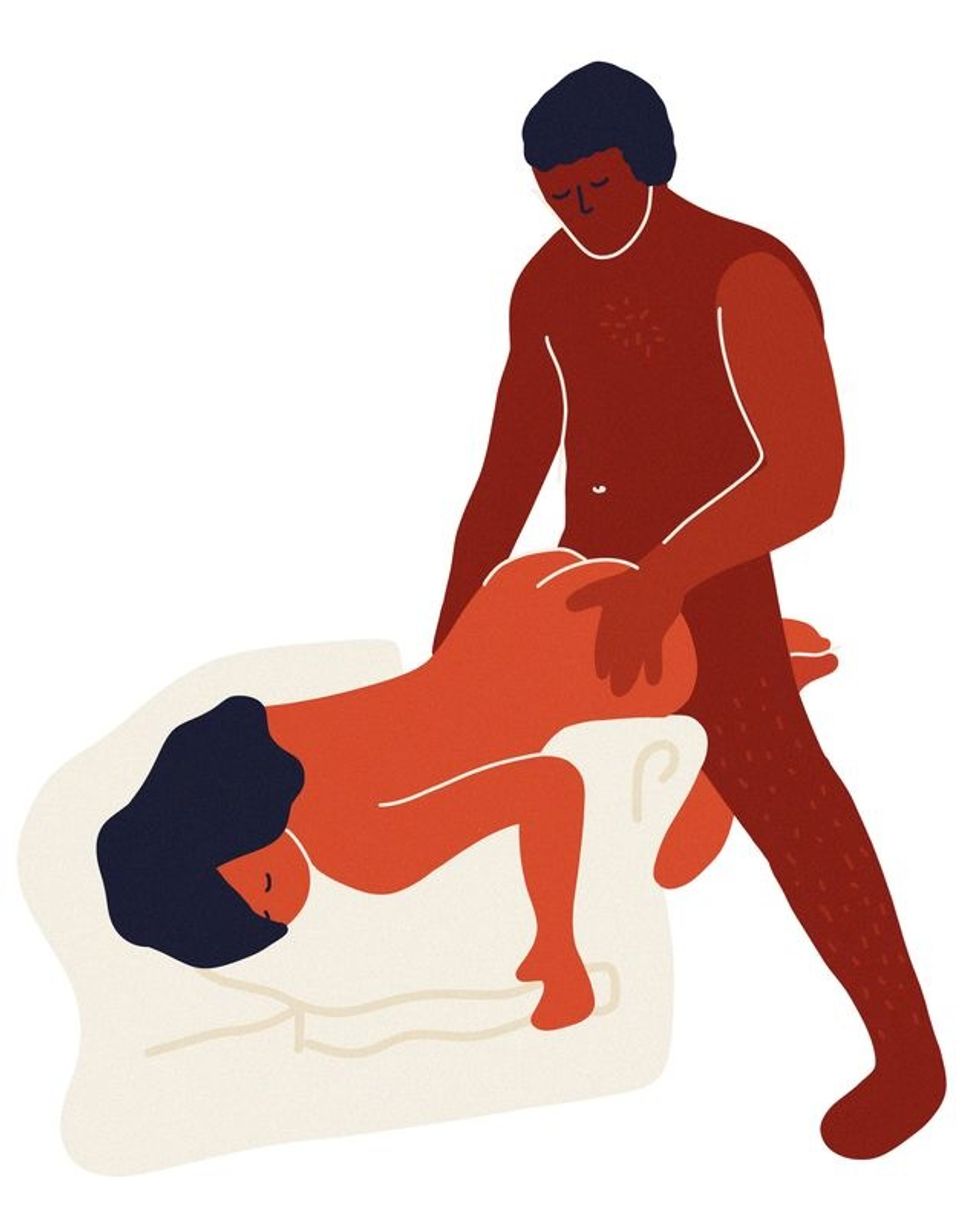 @ALLIEFOLINO for Men's Health
Throw your lover a bone with this upgraded version of the doggy style position. Position your body over the couch arm as your partner enters you from behind. Then, lift both of your legs and cross them at your ankles, using the couch cushion for support.
Quicker Picker Upper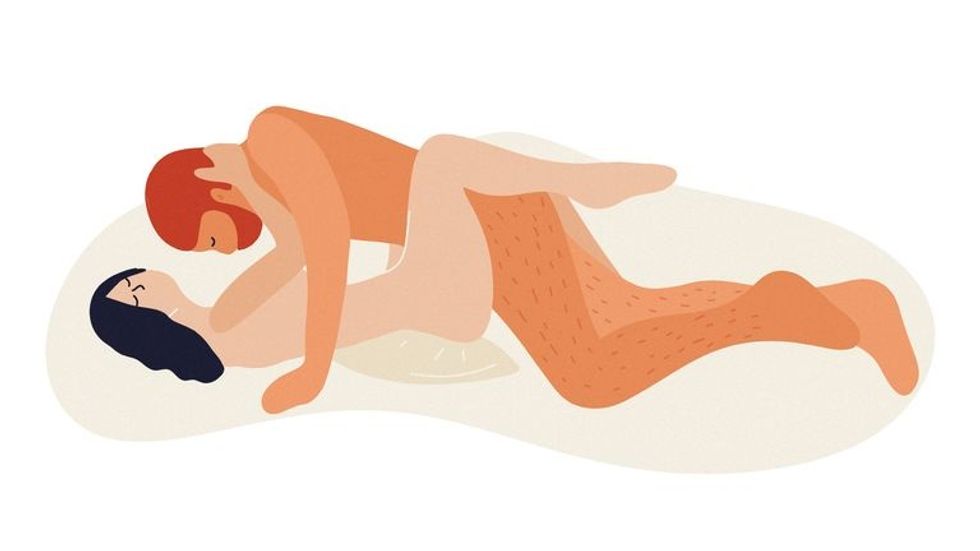 @ALLIEFOLINO for Men's Health
Take the missionary position from boring to bomb by adding a pillow under your lower back for deeper penetration with the Quicker Picker Upper. With your partner in the push-up position, you have the opportunity for ample eye contact, intensifying the intimacy for you both.
Featured image by Instagram/@kellyrowland.