"I didn't have a resume, and I need people to understand that. I didn't have a resume when Lil Wayne hired me. I didn't have a resume when Beats by Dre flew me across the country to be their 12th employee. I still don't have a resume!" Karen Civil is the badass millennial mogul that plans to change the economic landscape for people of color for good. The 31-year-old New Jersey native has pioneered a 10+ year multi-faceted career in entrepreneurship, and thanks to her latest collaboration with Complex, will give other young go-getters the opportunity to do the same thing.
Civil recently announced the release of her new show, Good Looking Out, that will give young business owners the opportunity to receive industry advice from market professionals. The guest panel will feature technology, fashion, music, food, and lifestyle experts, including but not limited to Gary Vee, Duckie Confetti, Kahlana Barfield Brown, and Kevin Liles.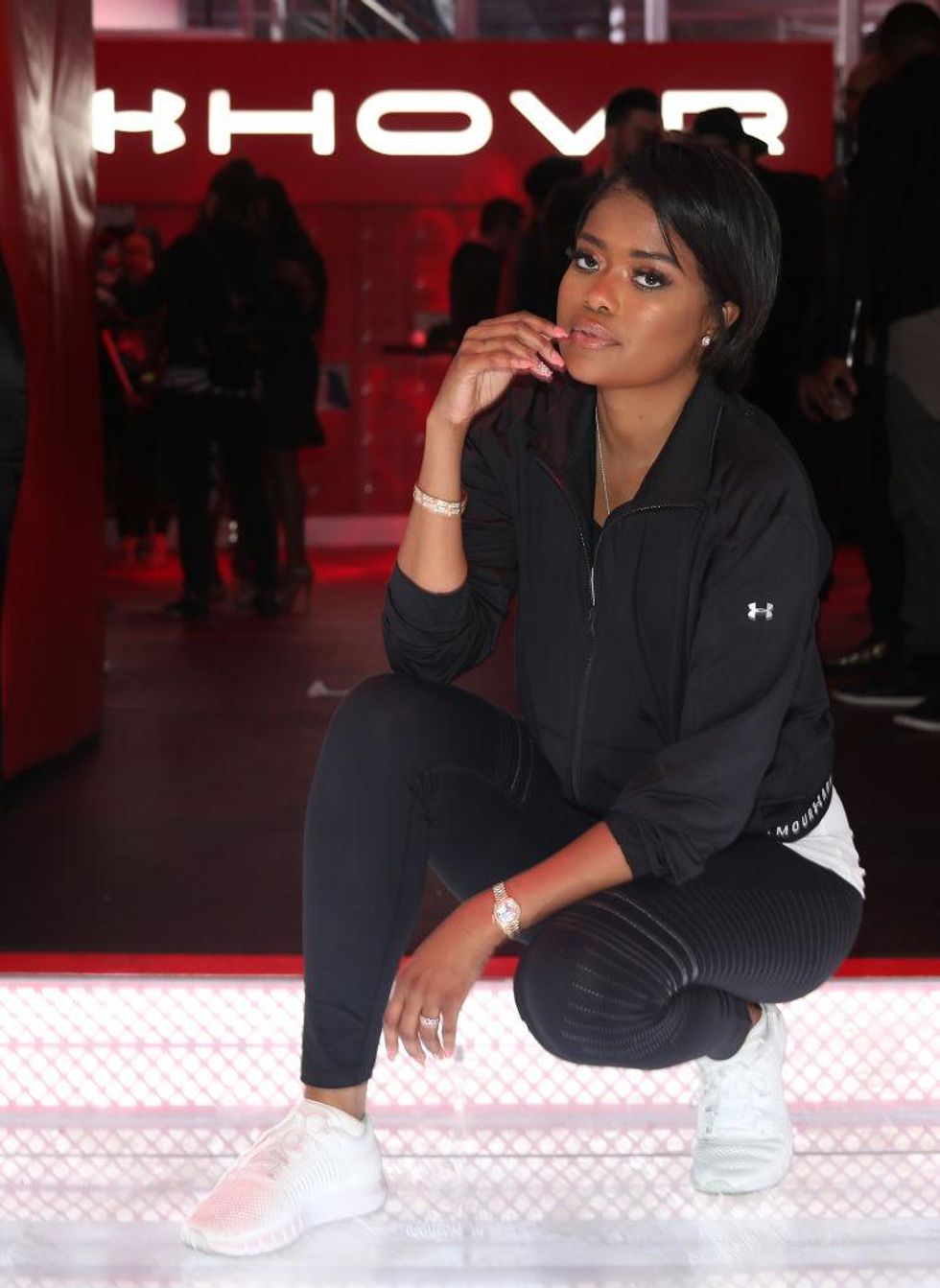 Jerritt Clark/Getty Images for Under Armour
Often called the Oprah Winfrey of the hip-hop industry, Civil built her illustrious career through blood, sweat, and a hell of a lot of hard work.

I think that we can all remember a time when we spent hours trying to perfect HTML codes so that our Myspace page would be tweaked and customized to perfection, but at 13, Karen Civil was on another level. The branding and marketing strategist got her start in middle school, when she created a fansite for her favorite group at the time, Backstreet Boys, that won her a meet and greet that would fuel her ambitions for years to come.
"When I was in eighth grade, I created a Backstreet Boys fan site. I came in third place in a fan site contest and got to meet them. In high school, I created a fan group for J.D. Williams who played Bodie on The Wire. I had the chance to meet him and he took me to have lunch at iHop. At that point in my life, I noticed this Internet thing was giving me the chance to check off goals off of my bucket list."
Her brief encounter with the stars taught her that the internet was the gateway to her dreams.
In 2002, the Haitian-American girl boss scored an internship with DJ Funkmaster Flex on Hot 97 where she realized that she was ready to develop her own digital footprint. In 2008, she created her website, KarenCivil.com and shifted her focus to digital strategy and started working with Diplomat Records.
"Once I started working for DipSet, I realized you could monetize off of this platform if you understand how to engage your audience."
Civil told Essence:

"I always knew I wanted to do something in entertainment. Since I could not sing, had no rhythm, and did not want to be a baby mama, I thought I would explore the Video DJ route." While working for Diplomat Records, I helped several artists with their online branding and social media. Once I left the label, I worked directly with artists and noticed many artists were overlooked and underrated if they weren't in XXL or The Source. In 2008, I started KarenCivil.com interviewing artists like Nicki Minaj and Drake before they were huge."
Later, Civil collaborated with Lil Wayne to create weezythanxyou, a platform that revolutionized social media by allowing the rapper to communicate with his audience via fan letters while he was in prison. The project commanded the attention of major industry professionals including Dr. Dre, and shortly after, she was commissioned to the be the 12th employee and digital marketing manager at Beats By Dre.

Since her industry debut, the influence/philanthropist has garnered a number of impressive partnerships, including affiliations with The Hillary Clinton campaign, Tiffany & Co, Louis Vuitton, and Google. Thanks to her long list of accolades, and ability to network, Civil says that she has what she calls the Carson Daly effect:
"I'm just me. I'm that cool girl who, as I like to say, I have that Carson Daly effect, where if you watched TRL, he was able to do interviews with NSYNC, blend right in, and then he would do interviews with Cash Money and blend in there and you just naturally liked him."
Civil is a reminder that a badass mogul mindset and a good understanding of social media can make every dream that you have a reality.
"Now, metaphorically I sit at any table that I want. I can sit with the jocks, I can sit with the gang members, I can sit with the politicians, I can sit with the CEOs. My brand can fit anywhere."
Check out the first episode of Good Looking Outhere.
Featured image by Jerritt Clark/Getty Images for Under Armour