---
For anyone who knows me, they know that whenever NOLA calls, I come running.
So was the case when Bluegreen Vacations invited xoNecole along with several other journalists to experience all that New Orleans has to offer in the comfort of their newest luxury boutique resort, The Marquee. This weekend marked the grand opening of the newest addition to the resorts' The Cityscape collection. And when you're in need of a moment to take a breath from all the sight-seeing or while you recover from one too many hand grenades, The Marquee Resort fully intends to be a little slice of heaven away from home.
When I think of New Orleans, I think of the food (oysters are always and a forever a must), the energy of its people, the pulse of the culture felt all around you, and magic. Inescapable, infectious magic. I'm convinced it casted a spell on me--in that hauntingly inviting way that it does--when I first visited in 2015. Since then, I've been coming back for more and finding more reasons to love it. This weekend, I added The Marquee to that ever-evolving list.
Here are a few more reasons to think of The Marquee for your next NOLA adventure:
Location is king and so are the amenities.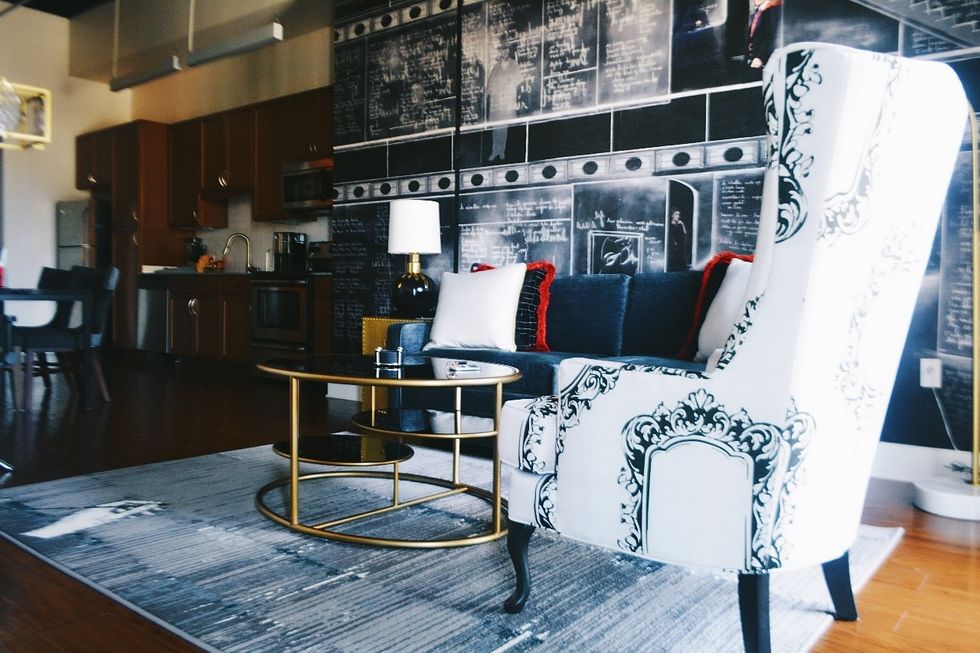 Sheriden Chanel/xoNecole
Conveniently located on Elk Place, the Vaudeville-esque property just off the lifeline of New Orleans' bustling city, Canal Street. It's also a 13-minute walk to the Mercedes-Benz Superdome (ESSENCE Fest, anyone?). In other words, you're in the center of all of the excitement and wonderment NOLA has to offer with most things just a quick $10 Uber ride, a trolley, or a sight-filled walk away.
With their one-bedroom, two-bedroom, and three-bedroom options all coming fully decked out with a full kitchen (with a coffee maker and blender as an added plus), a washer and dryer in unit, walk-in showers, walk-in closets and more, it's definitely on my list to revisit with friends for a long stay where we'd want to share rooms without sacrificing privacy. Hey, whatever happens in NOLA, stays in NOLA.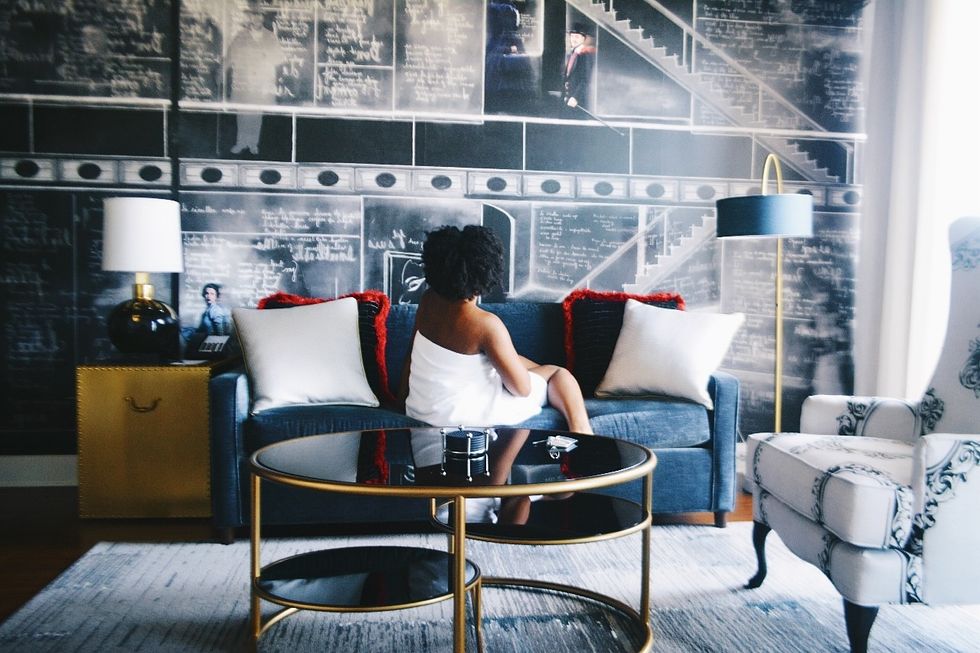 Sheriden Chanel/xoNecole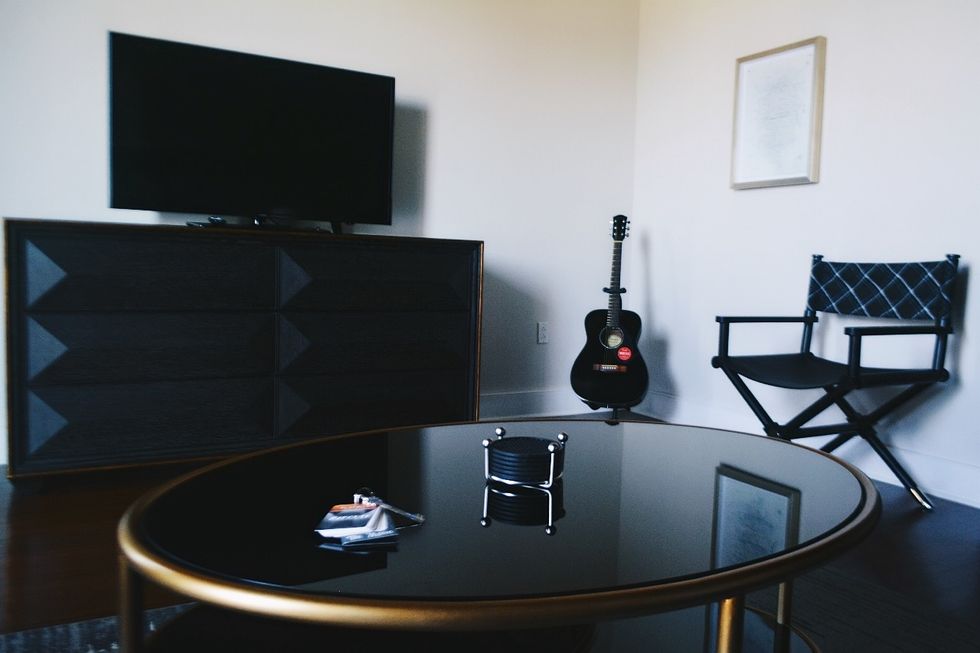 Sheriden Chanel/xoNecole
The magic it serves is undeniable.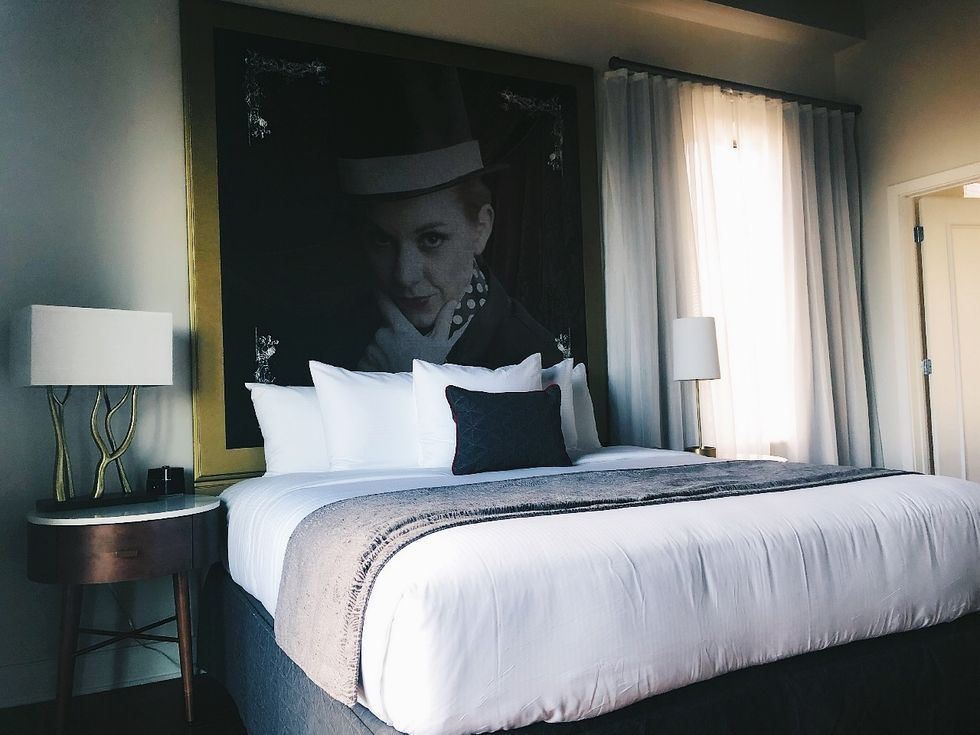 Sheriden Chanel/xoNecole
Magic could be felt all up and through The Marquee, as we were treated to some of the magnetism of what makes NOLA a place I love to return to. The Marquee is all about theater, a touch that acts as a callback to the history of the neighborhood, that was at one time referred to as Storyville. Story Val is the embodiment of the linear 3D sculpture that greets you in the lobby and acts as the narrator for The Marquee. Story Val leads guests through The Marquee's story and allows them to become a part of the overall story. In fact, once you check-in, your name gets added to the hotel's Featured Cast display.
Instead of dropping our things down and looking to our app for the nearest Uber to get into some excitement (or mischief), you're captivated enough to want to stay a little while and indulge in the little Wizard of Oz-esque moments around the property.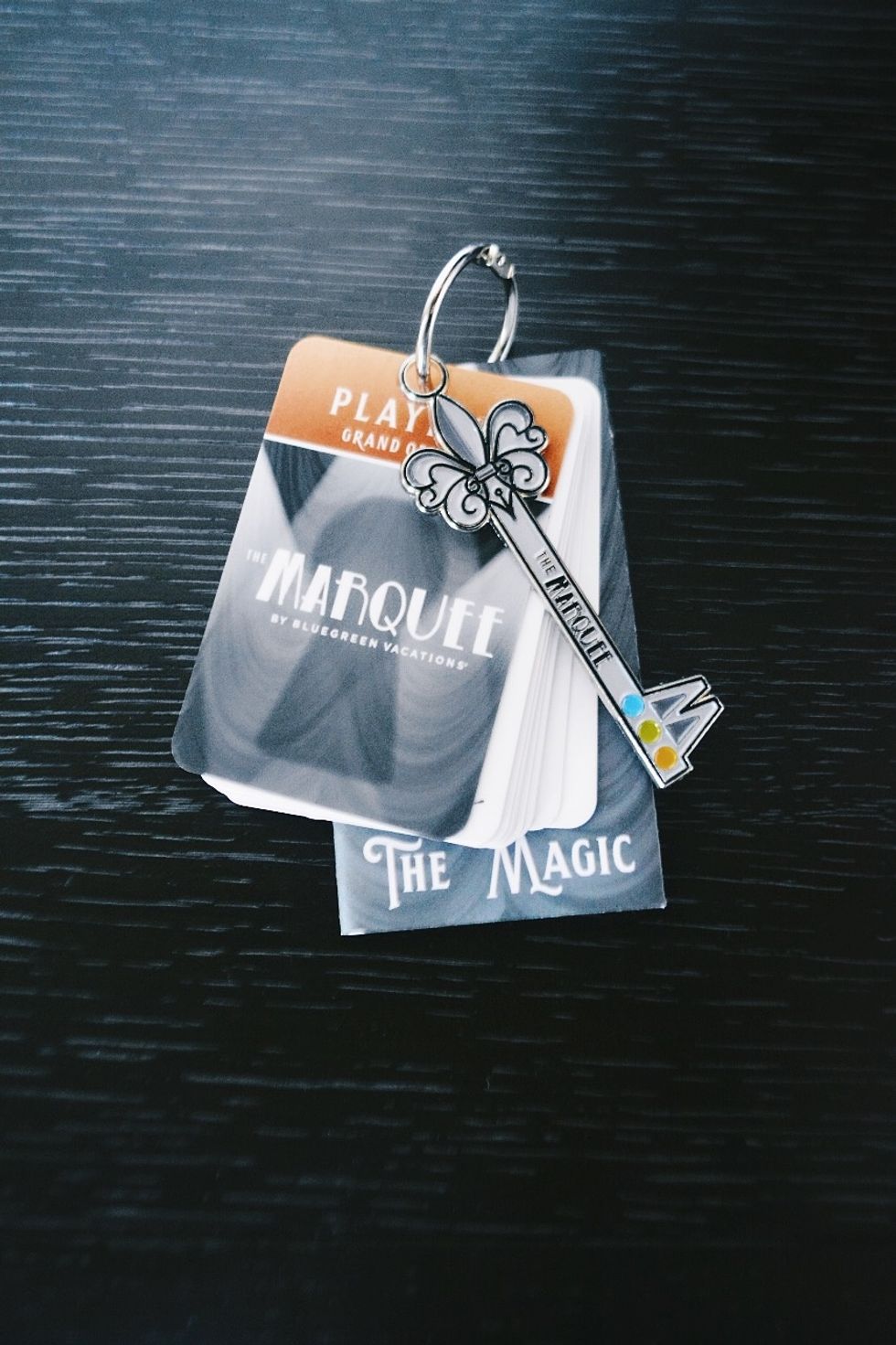 Sheriden Chanel/xoNecole
The integrated AR takes art to the next level.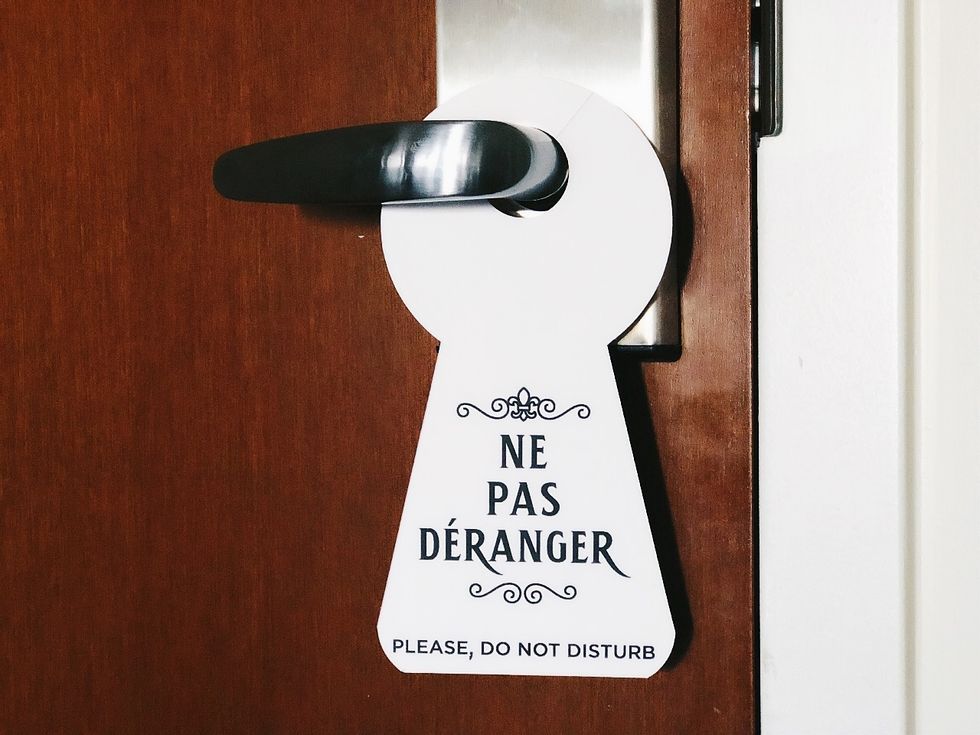 Sheriden Chanel/xoNecole
AR is everywhere, breathing life into the art pieces that surround you. Portraits move on the walls behind their curtain, hushing you from telling their secrets. On the ground level, you experience a black and white color scheme that boldens and saturates with color as you level up and go higher up on the floors. The idea there is the higher you go on the elevator, the "naughtier" you are, which is why bold reds that spark passion are the choice of color. On your headboard, portraits move too, this time with the help of a mobile app called Inter-Blue that will allow the art piece to tell her story to you.
The Marquee is completely unique in that way from other accommodations that I've had the pleasure of staying at over the years. The reason being, Bluegreen Vacations are resorts that allow friends and families to own a piece of the city that they are visiting, so that they have a go-to vacation spot in their favorite city when it's time to travel.
You'll get all the amenities of home, but with the added magic of being on a vacation. A little piece of heaven in the unforgettable paradise that is New Orleans, Louisiana.
Featured image by Getty Images; all photos by Sheriden Chanel
Want more stories like this? Sign up for our newsletter here to receive our latest articles and news straight to your inbox.