---
Paying a little bit extra for that all-inclusive resort can be both a convenient and cost-effective way to enjoy your vacation. I mean, who doesn't want to feel like they're getting the most bang for their buck, right?
If you're looking for a trip with minimal stress that allows you to lay out and soak up some sun without taking on the extra task of researching where to enjoy food, drinks, and some activities, all-inclusive seems like the only way to go. But not all resorts that boast "all-inclusive" are created equal, nor is everything truly included. Let's break down 5 things you need to know before you book your next all-inclusive vacation.
Food

Resorts like these provide round-the-clock eating (for the most part). However, not all resorts provide late-night room service. For me, if I pay for an all-inclusive package, I want a snack available to me at all times! Also, depending on the price point of the resort, the food is mediocre at best (even at the on-site restaurants that require reservations).
I've stayed at all-inclusive properties in Mexico, Jamaica, Dominican Republic, and Barbados, and while there's nothing like being able to have access to decent food with "all-you-can-eat" privileges, nothing beats getting off the resort and eating like a local. Some of the best and most authentic food that you'll ever enjoy in another country will not be at your hotel or resort. My suggestion is to venture out at least once during your stay. Also, keep in mind that while the buffet might be included in your fee, there may be surcharges at the fancier restaurants on the premises that provide table-service.
Liquor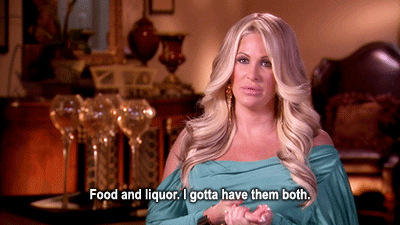 i2.wp.com
All-inclusive also gives you the luxury of drinking as much as you'd like during your stay. Whoo Hoo!! But many times (again, depending on the price point), the liquor is mid-level and not top-shelf (which is how you can drink all day and barely get a buzz). You may have to come out of pocket for the "good stuff". Be sure to read the fine print on the resort website or call the hotel prior to booking in order to get better insight into what's included in your fee. You may also have the option of upgrading your all-inclusive package so that top-shelf liquor is included.

Regarding safety, there have recently been reports of tainted alcohol (particularly in Mexico). Be sure to watch your drink while it's being made, do not EVER leave your drink unattended, and be mindful of drinks with ice in certain countries.
Activities and Spa Services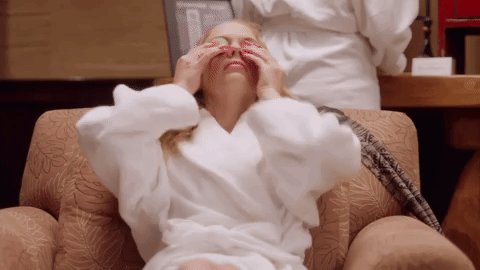 Sometimes activities on the premises like non-motorized sports, cooking classes, and yoga might be included in your resort fee. An off-site excursion is usually a la carte, and many of those activities aren't cheap! Ask the concierge to help you book excursions at a discounted rate upon your arrival or at some point during your stay. Sometimes they have relationships with tour guides and people who lead excursions and they might be able to help save you a few bucks.

Spa services are also many times not included in all-inclusive rates and need to be booked separately. Obviously, there are exceptions. Some high-end, five-star resorts pamper their visitors with spa services but you'll pay a pretty penny to enjoy a package with those benefits.
Tipping
Some resorts have a "no-tipping" rule because gratuity is included in the price. Be sure to look up the resort policy. But don't assume that just because you're at an all-inclusive resort, that you shouldn't make sure the staff is taken care of. Exchange cash before getting on the plane if you're traveling internationally so that you can tip the resort staff and your driver (i.e cab or airport shuttle service). Waiters and room service attendants should receive about 20% based on service, bellmen should receive $1 or so per bag and your driver should receive a tip of about $5 (but if they're knowledgeable and can suggest some great things do and places to eat that are unique to the area, I would suggest giving them a little extra).

The bottom line is, tipping should be a part of everyone's travel budget. So don't skimp!
Resort Credits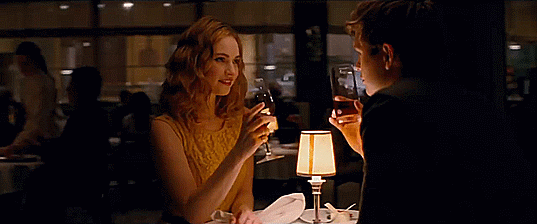 This can be a great way to get a few extra perks out of your vacation. Resort credits are basically offered as cash back that you can use on services that may not normally be included in the all-inclusive package. Your credits depend on the length of your stay and can be used for things like a spa service, a special romantic dinner on the beach, tours, or even a round of golf. They might be given to you in the form of a cash card or a coupon.

Be sure to read the fine print for restrictions. Reservations for activities and dinners need to be made in advance, many times spots are limited to certain times of the day and there could be a penalty if you're a "no-show". They also cannot be used on future stays. Popular chains like Hard Rock and Riu offer resort credits. Check with your resort to see if there is a promotion on your booking that you can take advantage of.
The most important thing when looking to book an all-inclusive resort is to do your research!
Your resort should basically encompass your personality and vacation plans. Do you want an adults-only resort or do you mind children running through the halls? Do you want a resort with foam parties and spring breakers who dance until dawn? Or are you okay with everything closing at 10 P.M.? Check Trip Advisor for reviews and photographs on the cleanliness of the resort. Find out if they cater to patrons with food allergies. Look into the area where you'll be staying. Is it safe? Or has there been a recent spike in crime? Also, research off-peak times of the year when you might be able to save money. But keep in mind that you get what you pay for at a ridiculously cheap all-inclusive resort.

Sometimes it is better to splurge for comfort's sake!
Related Stories
5 Lowkey Travel Destinations to Satisfy Your Wanderlust - Read More

The Ultimate Vacay Checklist: 15 Essentials You Need on Your Next Trip - Read More

5 Reasons to Choose Living Like a Local Over Resort Life When You Travel - Read More

Featured image by Shutterstock