They say love sees no color. And in my own experience, I totally agree with that.
---
Having spent the majority of my adult life in an interracial relationship I can tell you love is a powerful force. Love will make you do things you thought you never would and force you to reevaluate everything you thought you knew about life. But from the outside looking in, others weren't so quick to accept or appreciate a love that looked like ours. We'd been attacked, belittled, and shunned by strangers and those closest to us. It made us want to fight even that much harder to stay together.
Viola Davis now knows a little something about what it might feel like being in an interracial relationship. With her first leading role in the upcoming thriller Widows, Davis finds herself in the opening scene passionately kissing her onscreen husband actor Liam Neeson. Davis recently sat down with The Guardian to talk about how this portrayal of interracial love is actually a rarity, why she's actually learned a great deal from her battle with anxiety, and how years of trying to be "pretty enough" cost her greatly.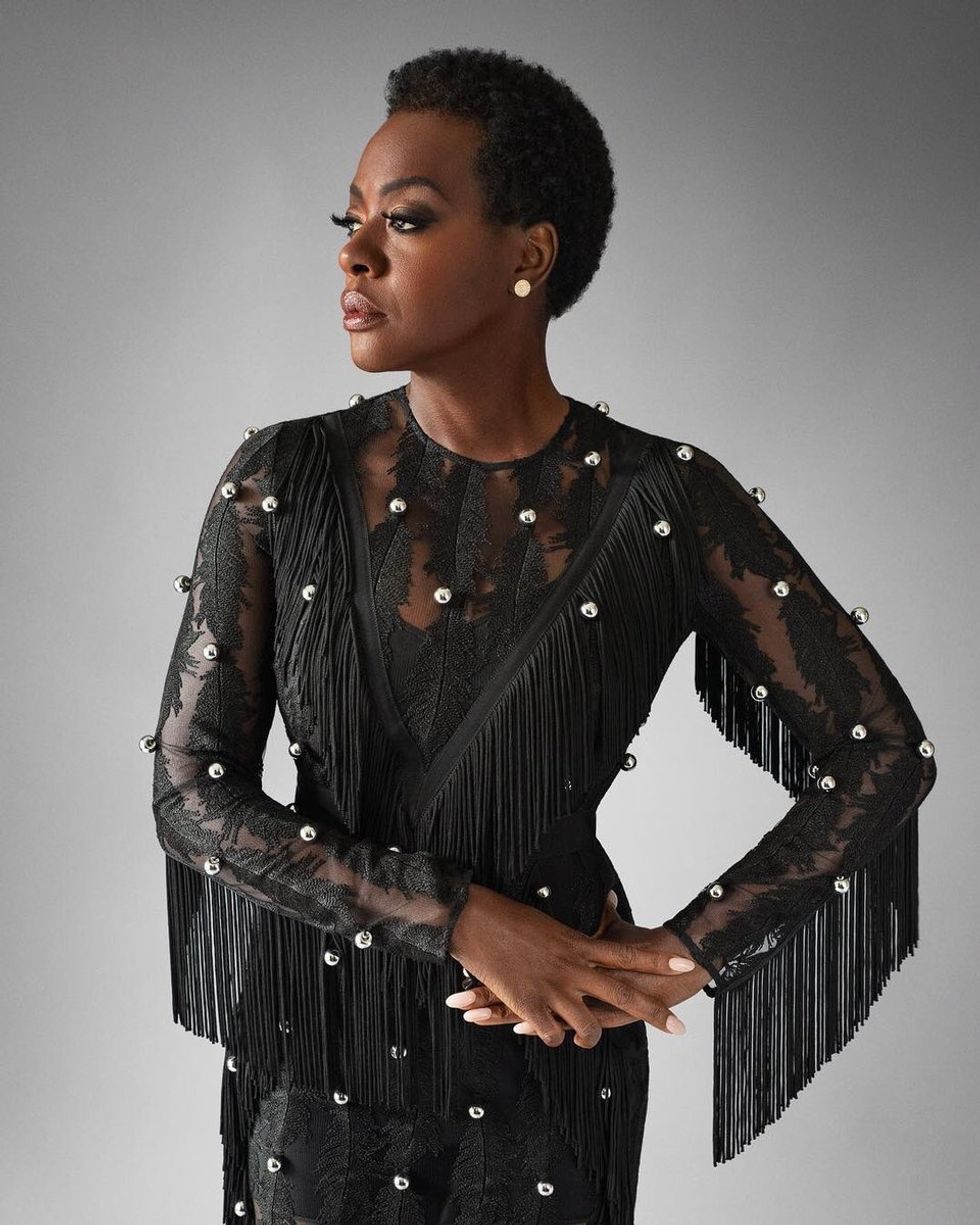 Dylan Coulter for the Guardian
In the thriller Widows, Viola plays the wife of Liam Neeson: a "hunky" white man. The portrayal of a black woman romantically linked to a white man is few and far between, and Viola recognizes that this is an important moment not only for her, but for society as a whole. When we talk about representation, this is another reality that deserves to be recognized and displayed on screen. The actress says that she doesn't want this important to get lost on the audience and says:
"For me, this is something you'll not see this year, last year, the year before that… That is, a dark-skinned woman of colour, at 53 years old, kissing Liam Neeson. Not just kissing a white man, Liam Neeson, a hunk. And kissing him sexually, romantically… Nobody will pay attention to that. And if you mention it to someone, I think they'll feel like it's hip and it's funky that they didn't notice it. But will you see it again?... If you don't think that's a big deal, then tell me, why isn't it happening more?"
Davis has also opened up about her past experiences playing roles written by white men. Previously when she's tried to offer her opinions or give feedback from her point of view, she was often silenced and even placed under gag orders. For the actress, these events caused her to stifle her own voice, led to bouts of anxiety, and eventually forced her to take another look at her career and the years she lost working this way.
"I was trying to fit in, stifling my voice, stifling who I was, in order to be seen as pretty, in order for people to like me. And then going home, not being able to sleep and having anxiety. I have found that the labelling of me, and having to fit into that box, has cost me a great deal. I've had a lot of lost years."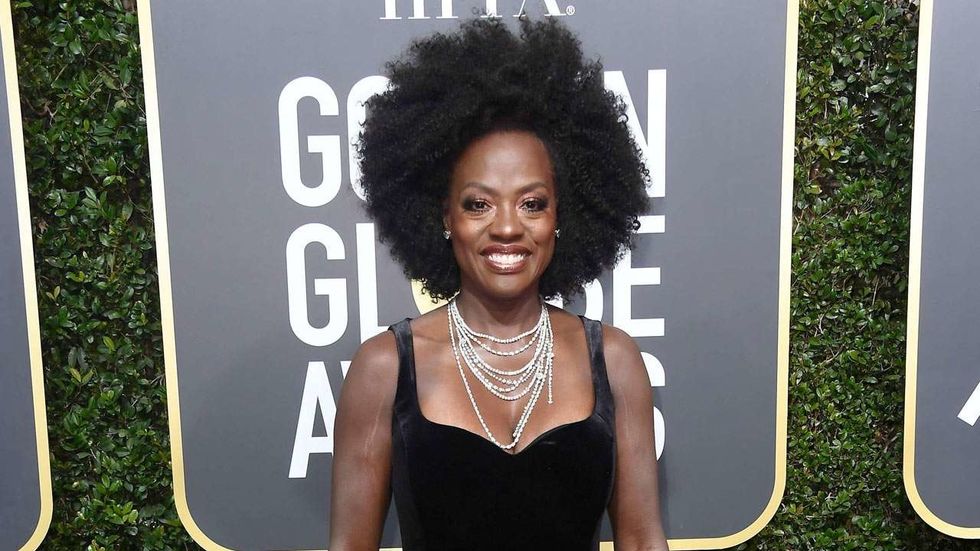 We've seen Viola step onto various red carpets boldly embracing her natural locks. And for most women of color, we know the uphill battle that comes with fully embracing our naturalness, so it's refreshing to see Viola rock her hair with such poise and confidence. But for the actress, while she's tried in the past to be "pretty" enough for others, she's learned over time that people's opinions of your beauty truly have no value.
"Even the weight thing, how I look in a dress, how I look on the red carpet. I've never been the beauty queen. Listen, when I was six years old, I lost the Miss Central Falls Recreation Contest – that was a beauty contest and I was in a bathing suit that I bought in the Salvation Army. Still, you hold on to the feeling of 'Do people think I'm pretty?' But pretty doesn't have a value. Pretty didn't serve me when I was grieving for my father when he passed away."
So many of us are team introvert, and we do a good job playing it off in public spaces praying for the moment to break away and retreat back into our comfort zones. For the 53-year-old, social anxiety has always been a part of her journey. She describes times where she would literally freeze in rehearsal and why in a way, her anxiety coupled with the pressures of performing on stage actually worked out in her favor. She reveals:
"I'm not an extroverted person… I used to have crippling social anxiety. When I first started acting, I would get bad stage fright and when I say bad, I mean heart palpitations. I would stop cold in rehearsal. I'd have people screaming at me just to open my mouth and say a word… This is socialisation on steroids, this business. I'm so much better than I used to be."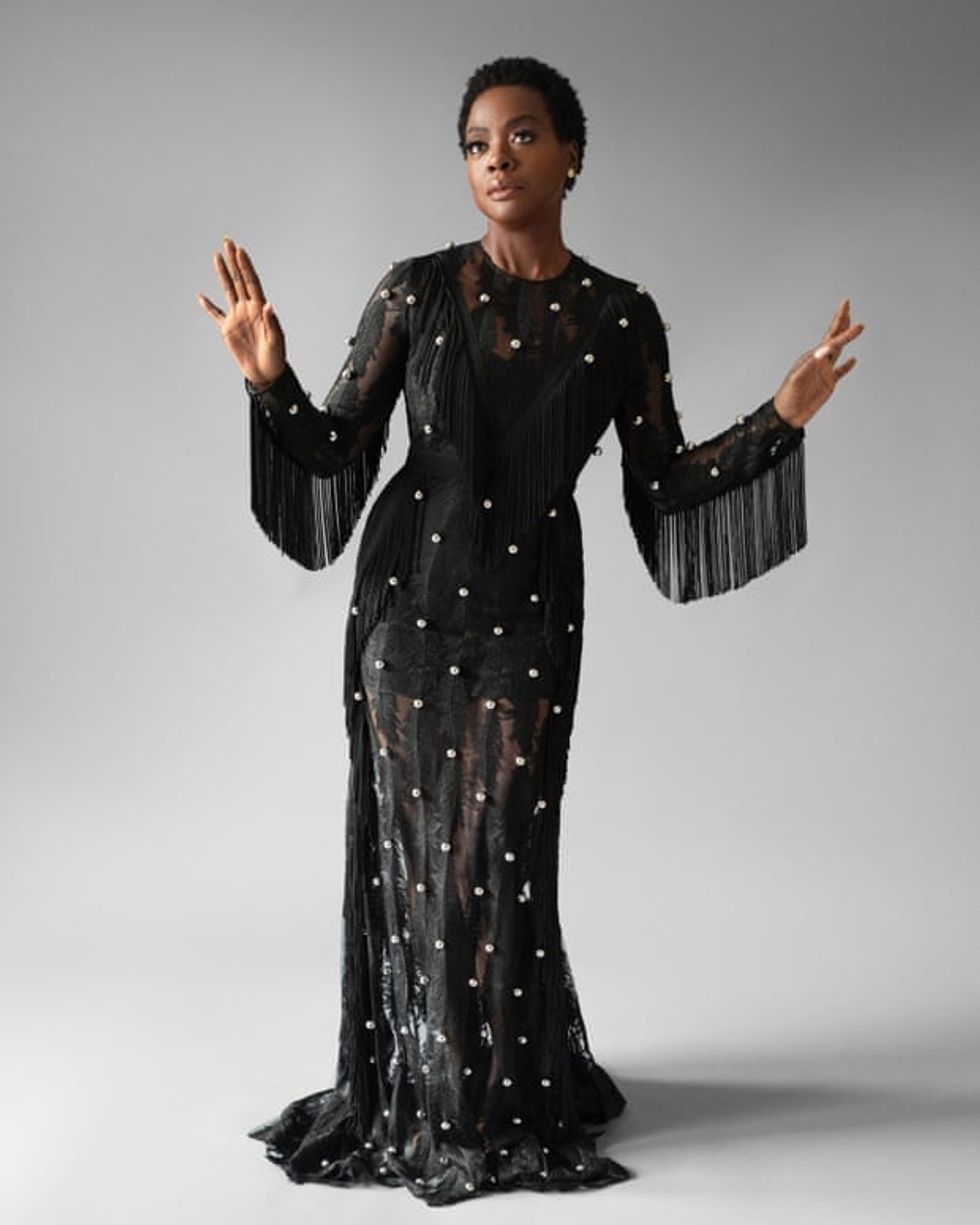 Dylan Coulter for the Guardian
I think we can all relate to the fear of not being pretty enough and/or moments of anxiety that might force us to hit pause from time to time. Viola Davis is a powerful example of how to take what might cripple others and turn it into fuel to power us towards our dreams.
Widows hits theaters November 6. Make sure to get out and support this queen in her first leading role! To read the rest of her feature story with The Guardian, click here.
Featured image by Dylan Coulter for the Guardian