This is James Townsend.
---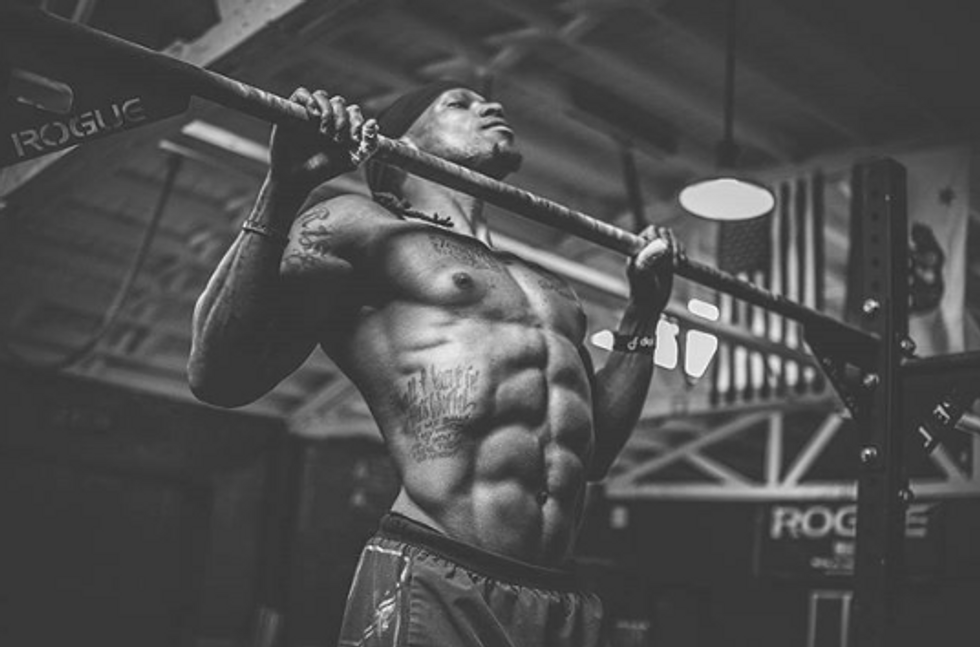 He's a CrossFit enthusiast in his 30s, and the co-owner of Automo CrossFit in Moorpark, California, just north of Los Angeles, in Simi Valley.
James, who used to be a wide receiver for the Chicago Bears, strives to bring the best out of his daughters, especially his 4-year-old, Prisais "Princess P" Brooklyn.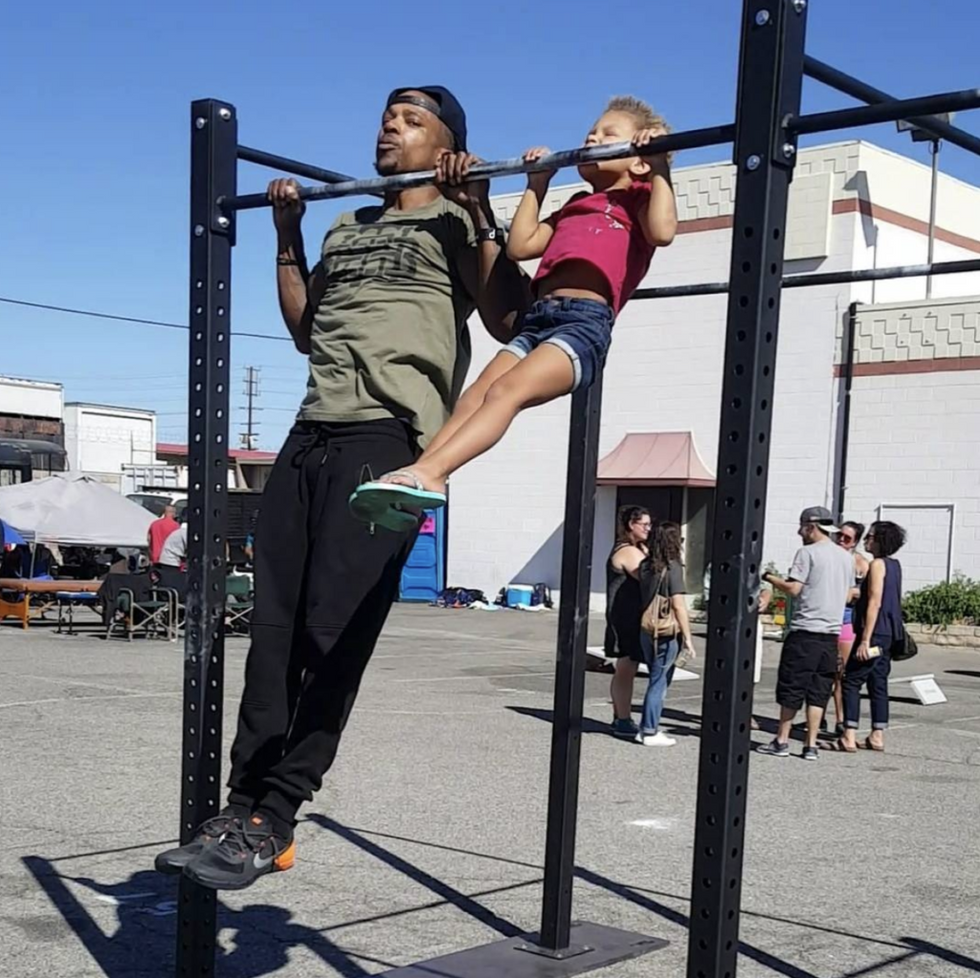 A quick scroll through Princess P's Instagram feed is all the inspiration you need to get your fitness life all the way together. Through their shared love of fitness, Prisais is taking being daddy's little girl to a new level. And she's got the reps to prove it.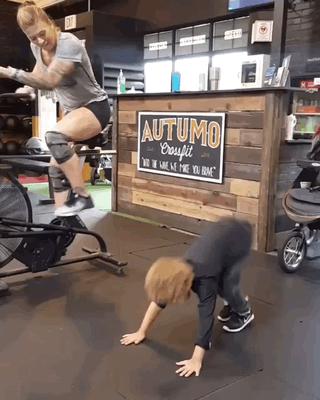 She's doing burpees.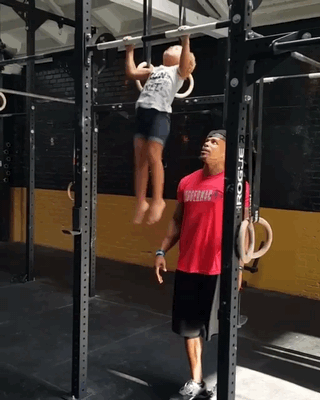 She can clear 10 pull-ups. (I can't even do one.)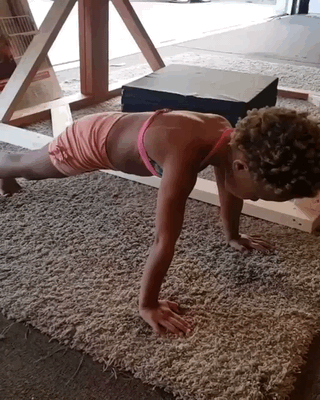 And she has the push-up game on lock.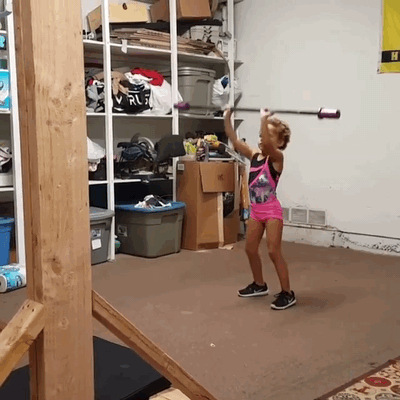 Princess P is anything but ordinary. According to her father, the gym has always been her playground. "She grew up in the gym," James tells me as we catch up for a chat. "She's been in the gym since she was two months. So, by me being in the gym, doing CrossFit with other CrossFit athletes, she always picked up on it. She was always watching. So, when I would get done doing a workout, I'd let her out of her stroller, and have her run around. One day, when she was 10 months, she just picked up a 2.5 pound dumbbell and started doing dumbbell snatches. And I had never showed her any of that."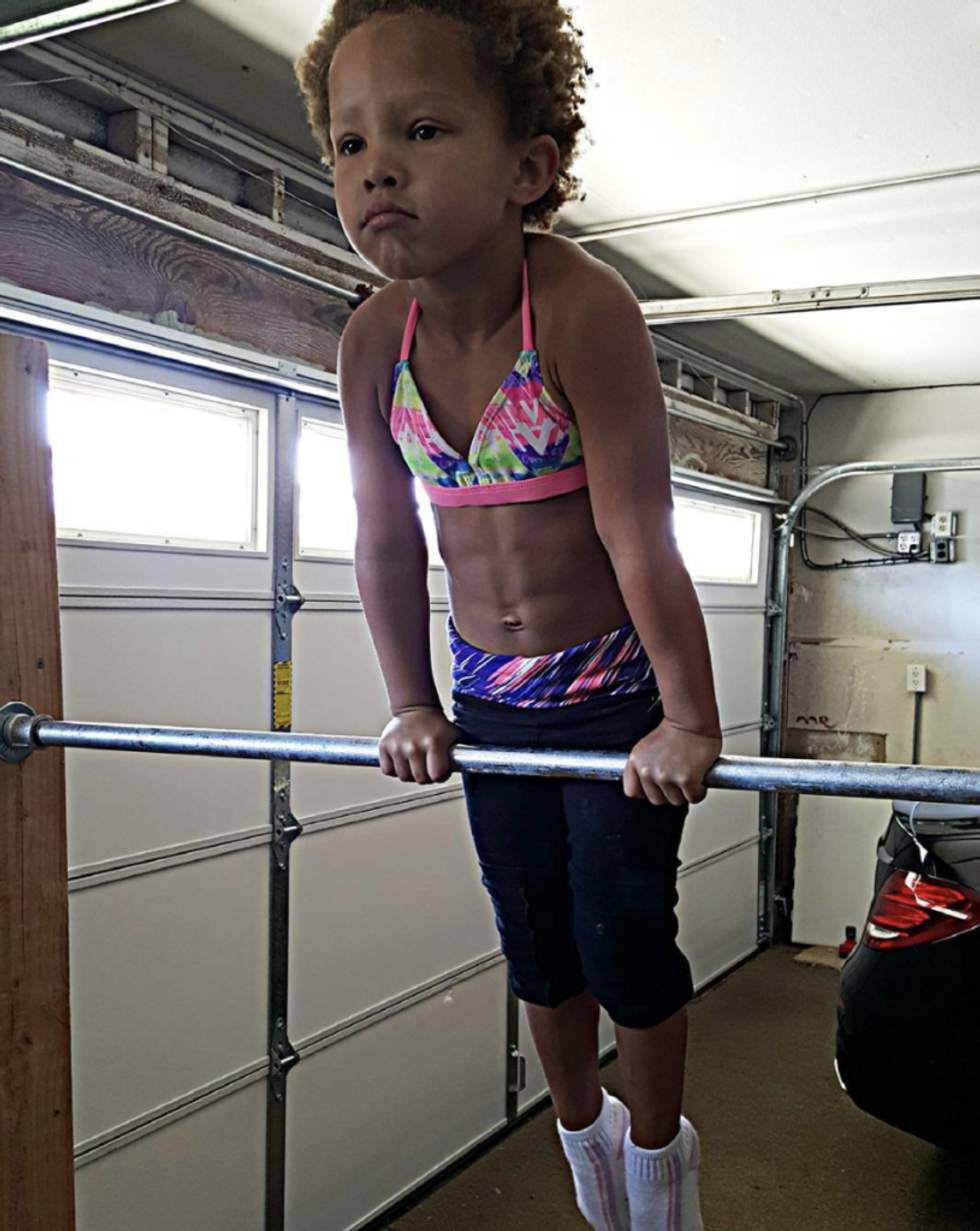 Prisais has always had a natural love of fitness, and she's lucky enough to be able to share the time she spends working out with her pops doing CrossFit. "She's been doing this since [she was] between 10-14 months old. So, from there I would put her on a pull-up bar and she would just hang. She would go to the gymnastic rings and she would swing," he continued. "She would do the hollow rocks on the rings. And from the rings, she would start going higher with her box jumps. And she would go higher with her jumps. She would start doing pull-ups on her own and from there, I just started filming her and showing people it's okay to train."
It's not uncommon to see videos of Prisais doing box jumps, pull-ups, or burpees on Instagram. Her love for fitness has not only fostered a connection between herself and her dad, but it has also improved her confidence, strength, and conditioning for gymnastics. And according to her doting dad, baby girl can train!
James explained, "Every Tuesday, we have a daddy-daughter CrossFit day. Her and I spend time together and I get to have father daughter time with her. I love working out and I love CrossFit, and she loves it too so having her do it with me, it's just our bonding time."
James is also proud of how Prisais has managed to poke holes in the idea that children who engage in physical fitness end up having stunted growth, since their bones are not fully developed. "It's okay to let your kids do physical fitness and train them with strict supervision. A lot of parents these days think that if you let your child do physical fitness or weight training, it will stunt their growth or hurt their joints, which is completely false. It actually does the completely opposite. It betters her," he said.
Medical experts would agree with James. In 2010, the New York Times published a finding from the Pediatrics review, where researchers with the Institute of Training Sciences and Sports Informatics in Germany found that children and adolescents benefited from weight training.
"It's encouraged for your child to train because, in America, we are going through a huge epidemic of childhood obesity."
"A lot of schools are getting rid of recess. We grew up on jumping from jungle gyms, climbing trees and physical activity but to limit our kids and take that away, it's adding to the huge epidemic of childhood obesity," he said. "So, now I feel it's my duty to have my child be the face of it, where she can empower other young women and young boys to go ahead and want to do physical fitness to better their lives. To be more active and to put an end to childhood obesity."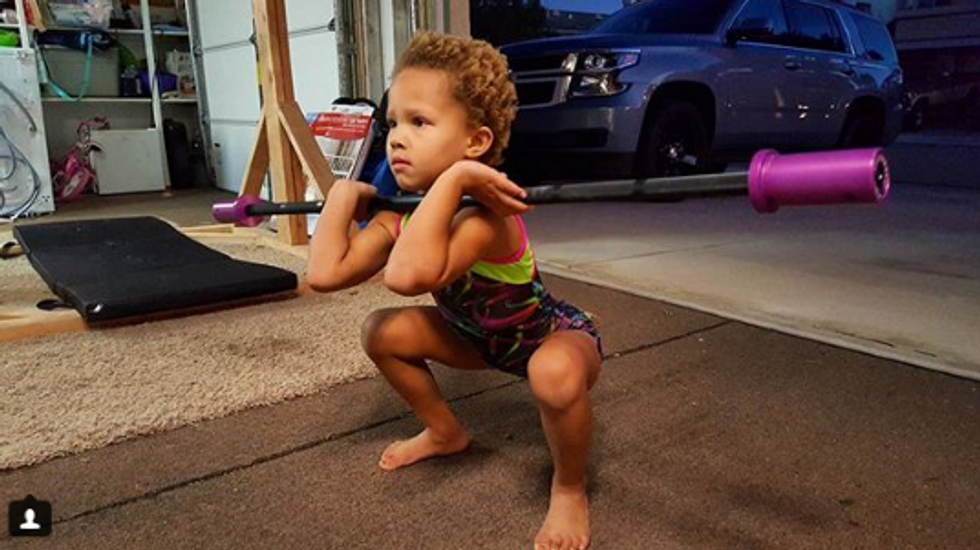 Prisais, who is always the go-getter, has not stopped setting goals for herself, and has goals to complete 100 push-ups in a row. But on the way to her goal, she fully plans to continue doing gymnastics and CrossFit training with her dad.
It's that confidence and that drive that fuels the passion behind James and his mission. The smile in his voice as he talks about Prisais and his other daughters is pure and evident. "I'm very passionate. [About] just empowering my girls period. I'm a father of three girls and they are my everything," he said. "Just building strong women and allowing them to be strong and to be confident and fearless in a male-dominated industry such as fitness, it's the best thing I could give her and any other young girl out there."
Take a look at Princess P killing her box jumps below. She's truly amazing.