---
What happens when 50 black women found(h)ers come together for brunch the day after the ultimate festival of curls?
Magic doesn't even describe it.

On Sunday, September 22, xoNecole partnered with Aunt Jackie's to celebrate the Founders Of Curlfest who just brought their festival to Atlanta for the very first time and introduce them to the love and support of 50 other women found(h)ers in Atlanta.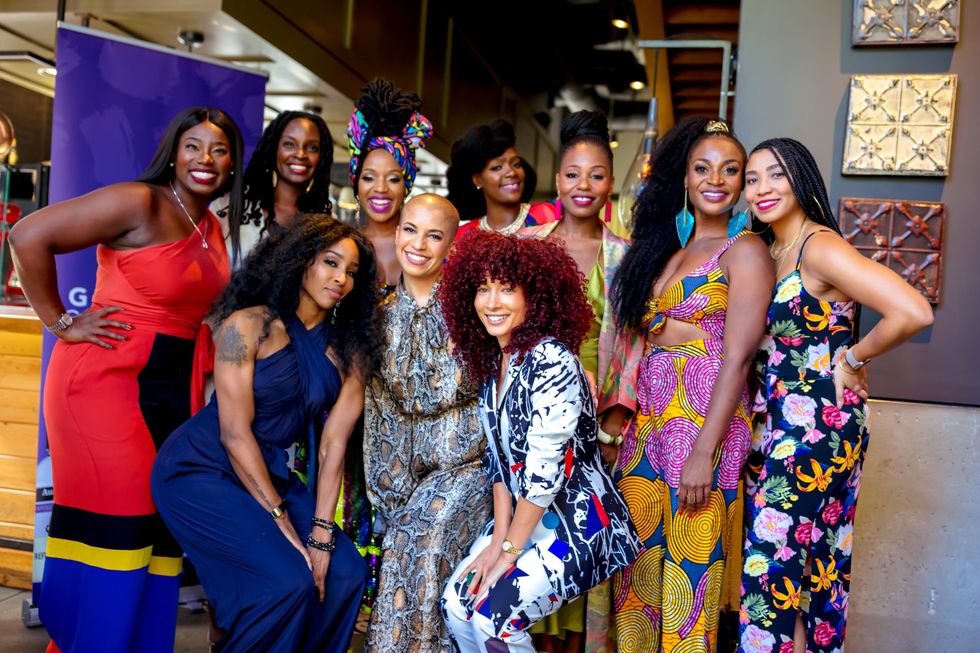 Nicole Walters, Shanicia Boswell, Melissa Mitchell, Simone Mair, Gia Lowe, Charisse Higgins, Jardan Doneghy, Necole Kane, Dana Blair and Kayla Madonna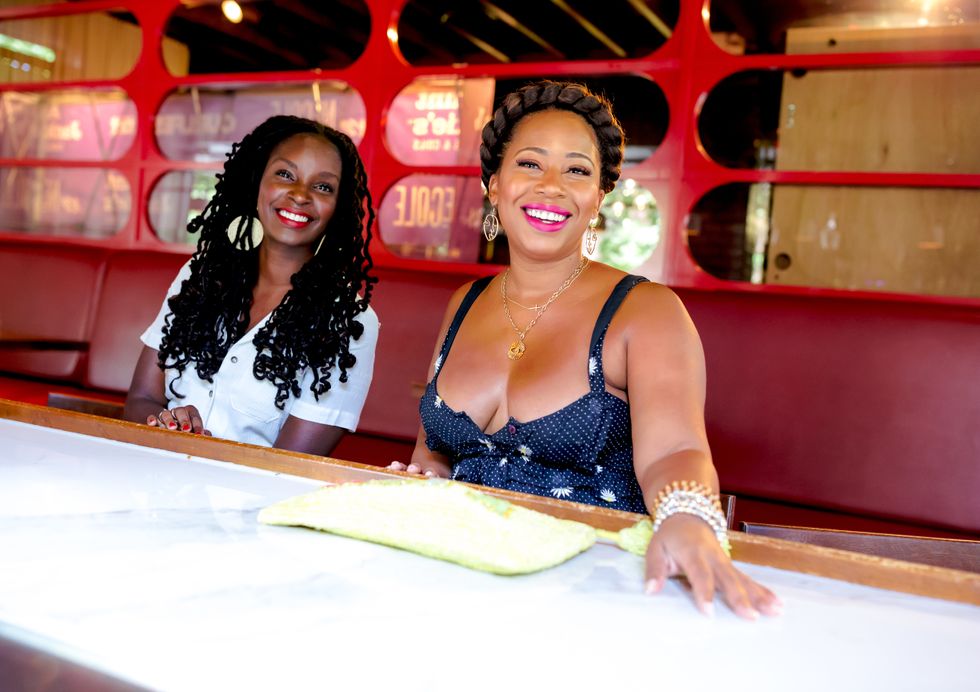 Shanicia Boswell (Black Moms Blog) & Christina Rice (Founder, Omnoire)
Hosted by xoNecole founder Necole Kane, the powerhouse women in attendance included Christina Rice (Omnoire), Brandi Harvey (Beyond Her), Koereyelle, Dayna Bolden, Kayla Madonna, Nicole Walters, Yandy Smith, Nikki Gilbert, Dr. Key Hallmon (Village Market), Dr. Joy (Therapy for Black Girls), Erica Pope, Dwan White (Founder, Aunt Jackie's) and many more.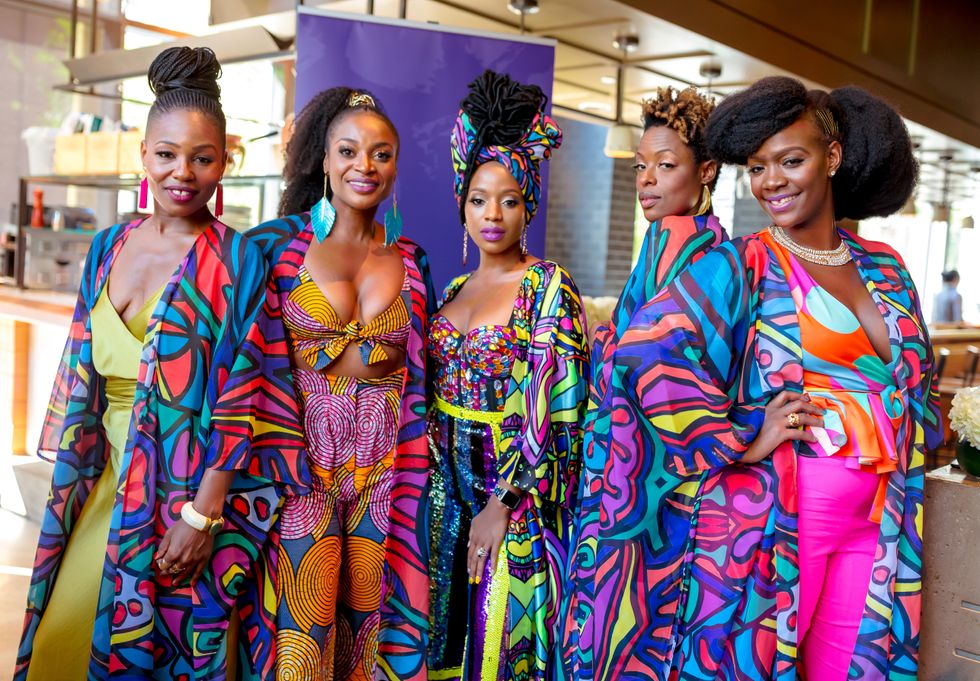 The Founders of Curly Girl Collective & Curlfest attend xoNecole's Table of 50 Brunch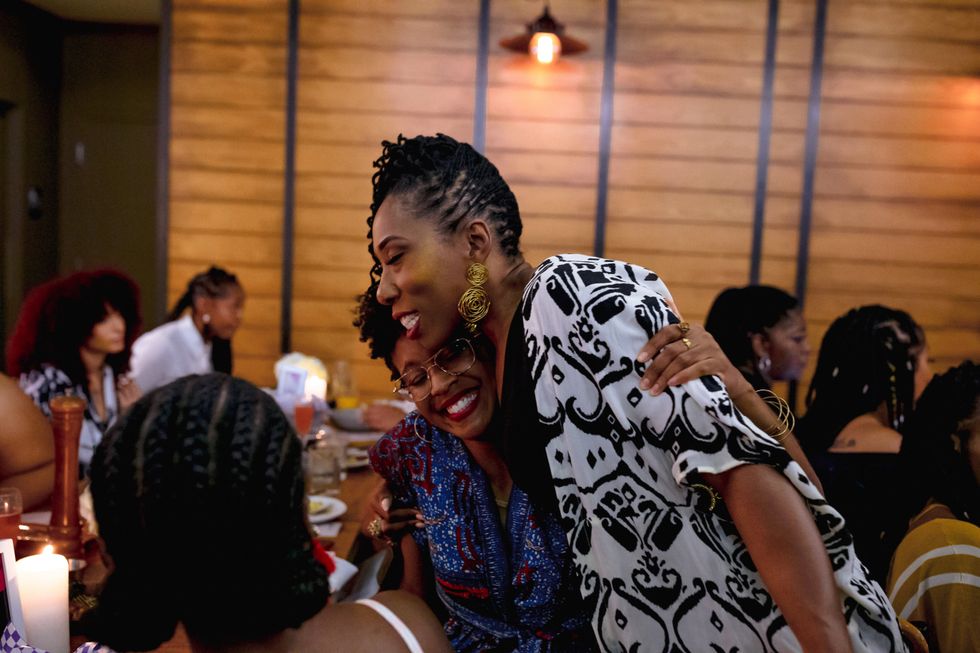 Brandi Harvey shows love to Arkeedah McCormick at xoNecole's Table of 50 Brunch honoring the Founders of Curlfest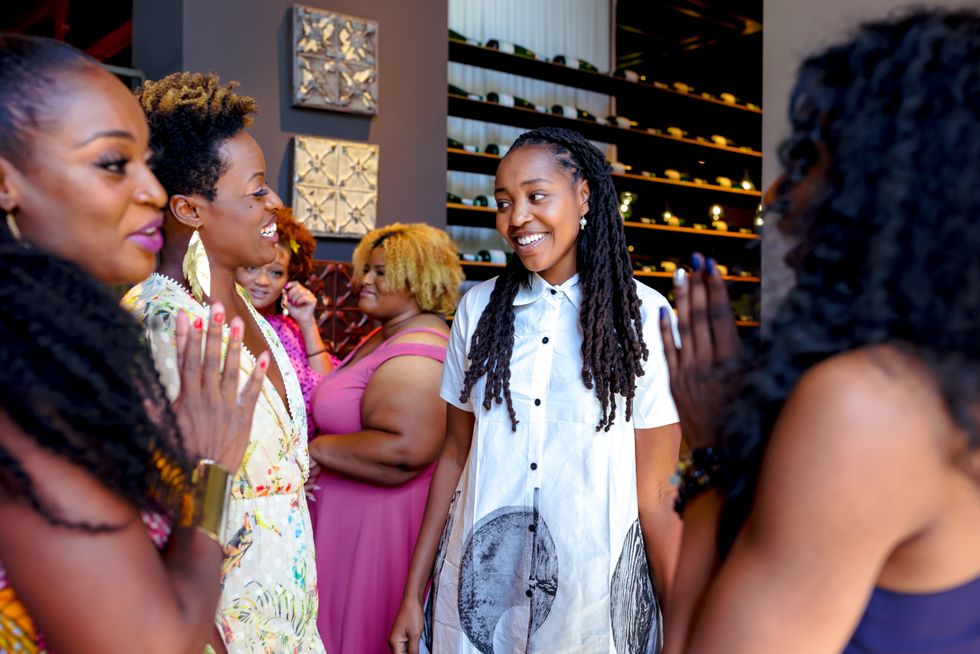 Dr. Key Hallmon of The Village Market spotted giving the warmest of welcomes to The Founders of Curlfest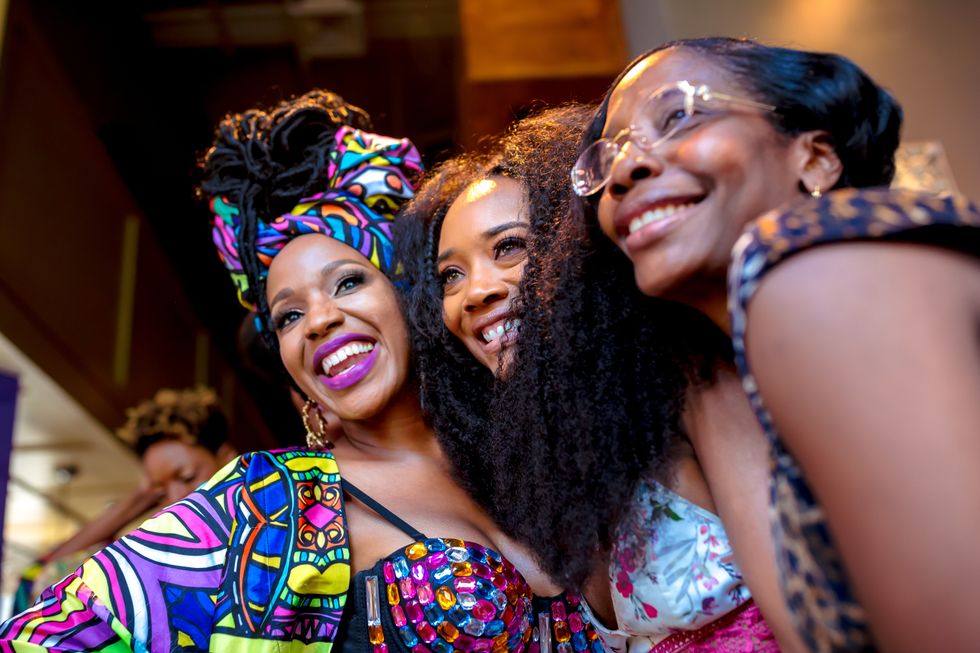 Melissa Mitchell, Yandy Smith and Yandy's mother Laura Smith were all smiles and love
Between dynamic conversations around business goals and genuine compliments on hairstyles and stylish ensembles, the room was full of Energy. With a capital E.

The brunch guests were greeted with the xoNecole infamous 'What I need' and 'What I offer' cards to kickstart their authentic networking conversations by filling in the blanks of their business needs and offerings. As the women headed to their seats at the table, each found(h)er was gifted with products from Aunt Jackie's new grapeseed collection and Melissa Mitchell (Abeille Creations) custom designs.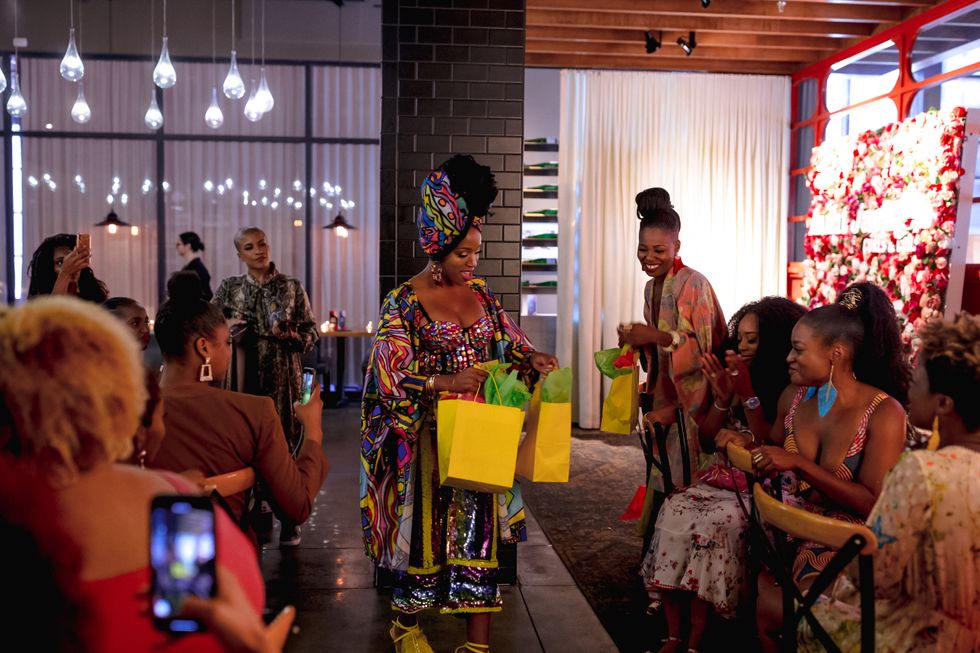 Melissa Mitchell gifted each guest with wearable art from her A Beille Creations collection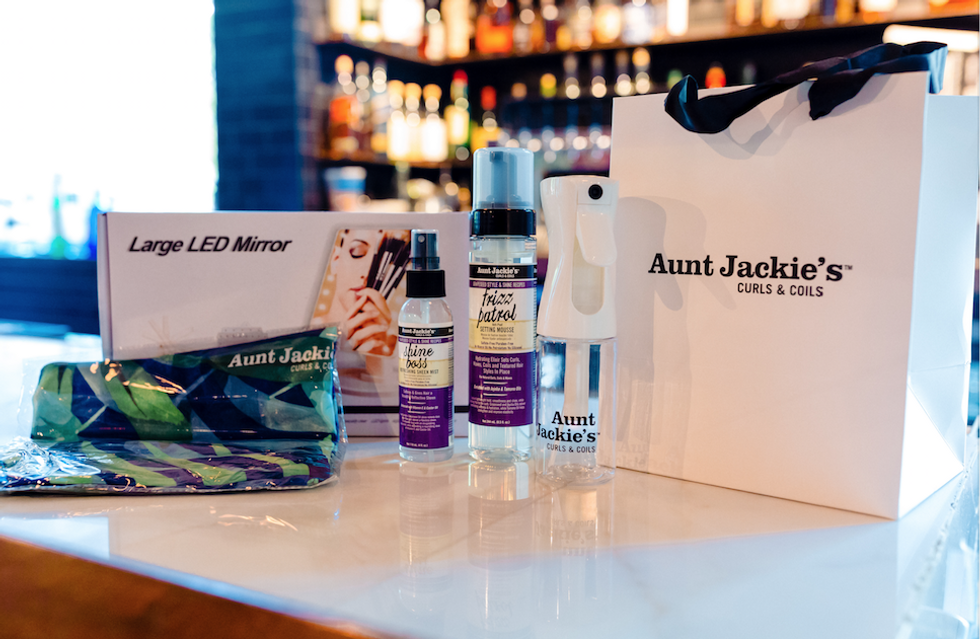 Guests were gifted with Aunt Jackie's new grapeseed collection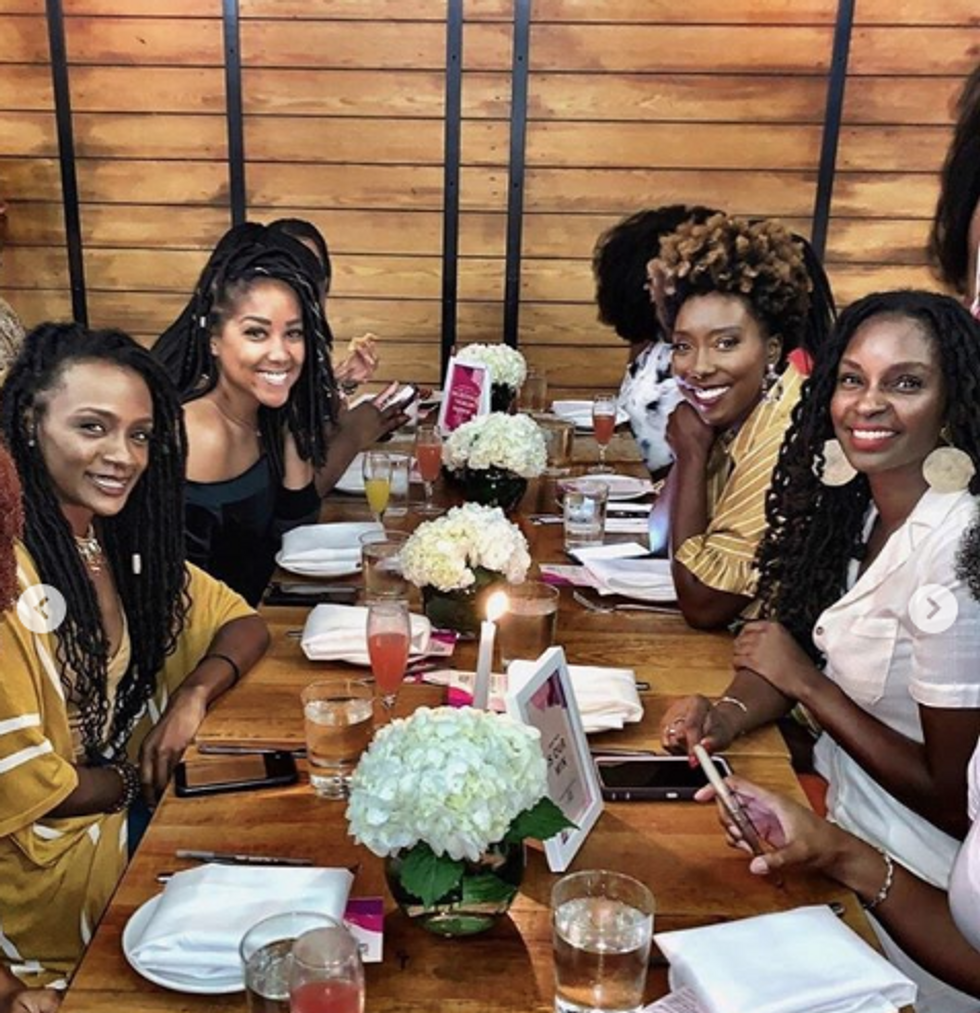 What's a boss babe brunch without a top-level meal to match? The ladies dined on Carolina Shrimp and grits, corn fritters, delicious French toast, and tasty mimosas while connecting with their fellow womenpreneurs. By the end of the afternoon, multiple women confessed to getting exactly what they needed just by being in the room, unplugged from their daily routines and surrounded by like-minded ambitious women.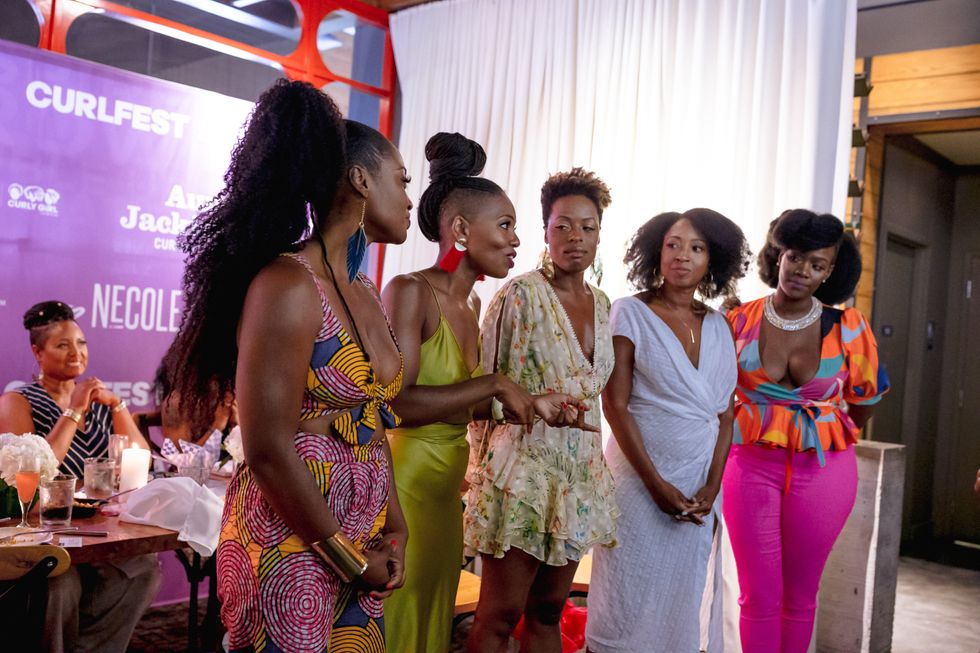 The Founders of Curly Girl Collective thanked fellow founders for the warm welcome to Atlanta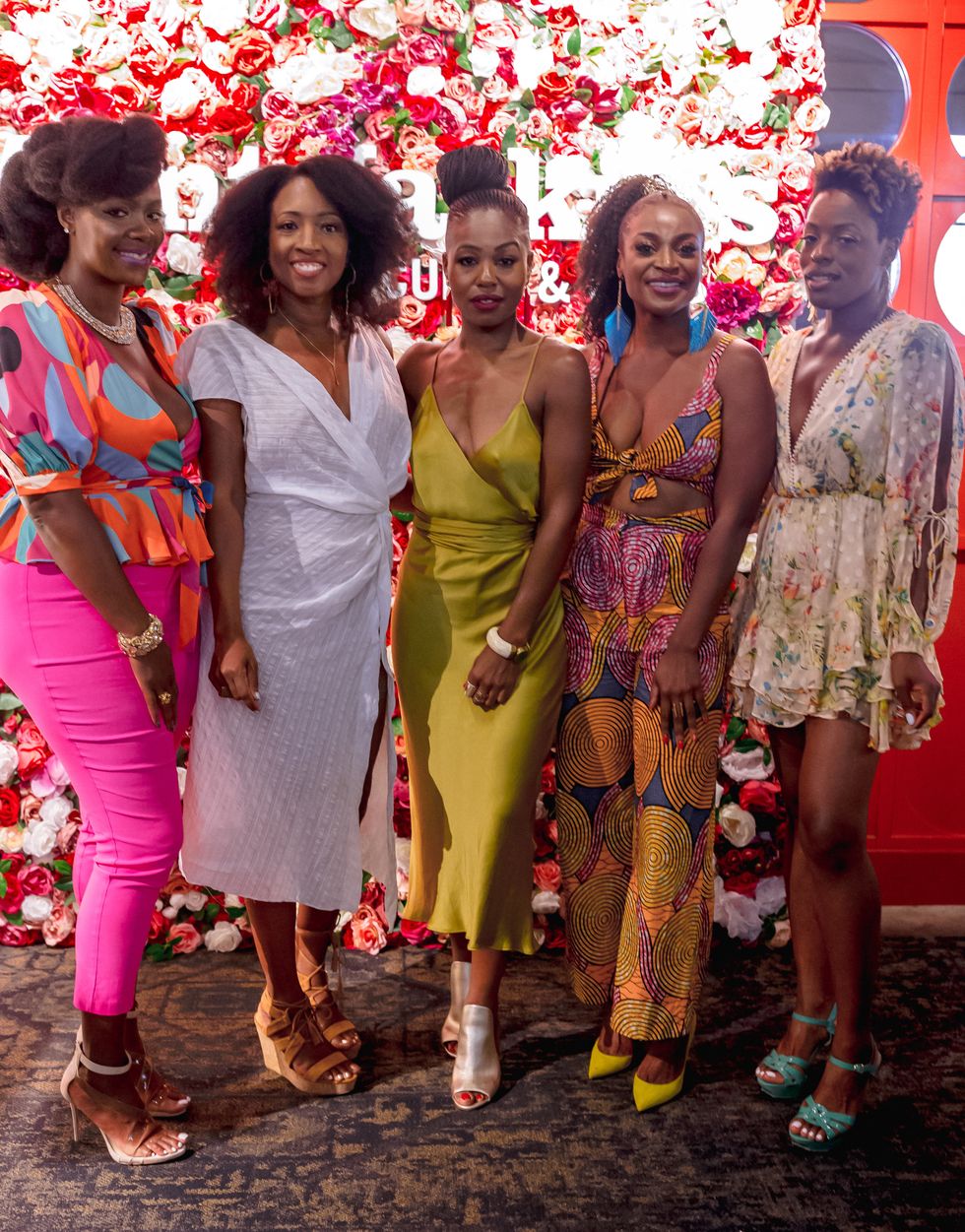 Before heading out, the Curlfest Founders shared a heartfelt message of appreciation with the women in the room mentioning how important community is and how grateful they were for a warm Atlanta welcome. The Atlanta festival attracted over 10,000 attendees, just a month after their flagship New York festival had over 35,000 attendees. xoNecole founder Necole Kane shared how inspired she's been by watching the growth and success of the brand seeing Curlfest grow from 1000 attendees during its first year into the mega-success it has become today.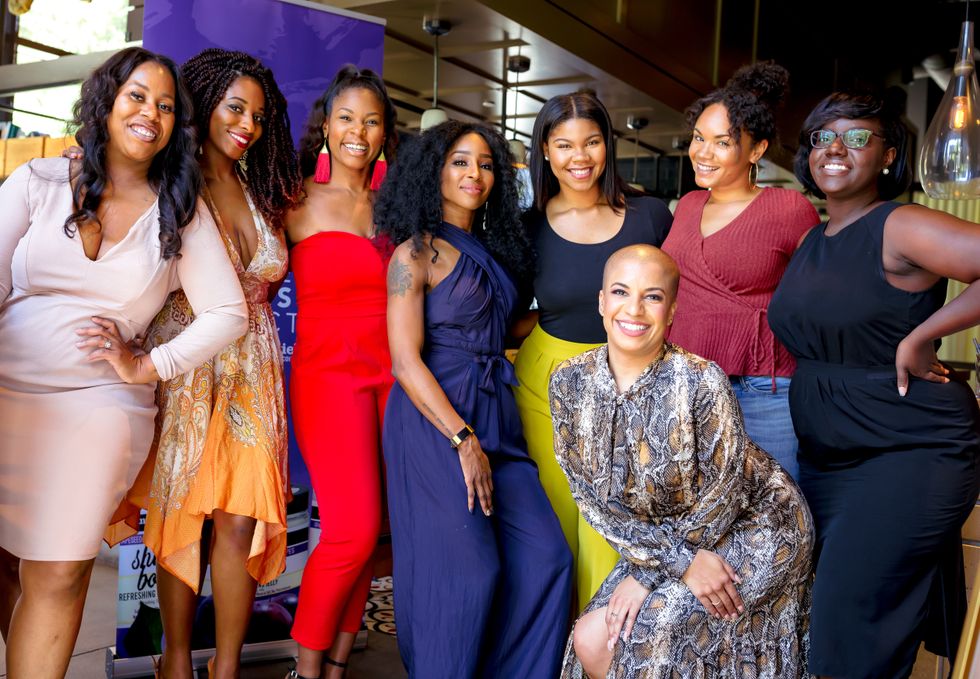 Nicole Garner and Eugenia of Garner Circle PR posed with the xoNecole team at xoNecole's Table of 50 brunch honoring the Founders of Curlfest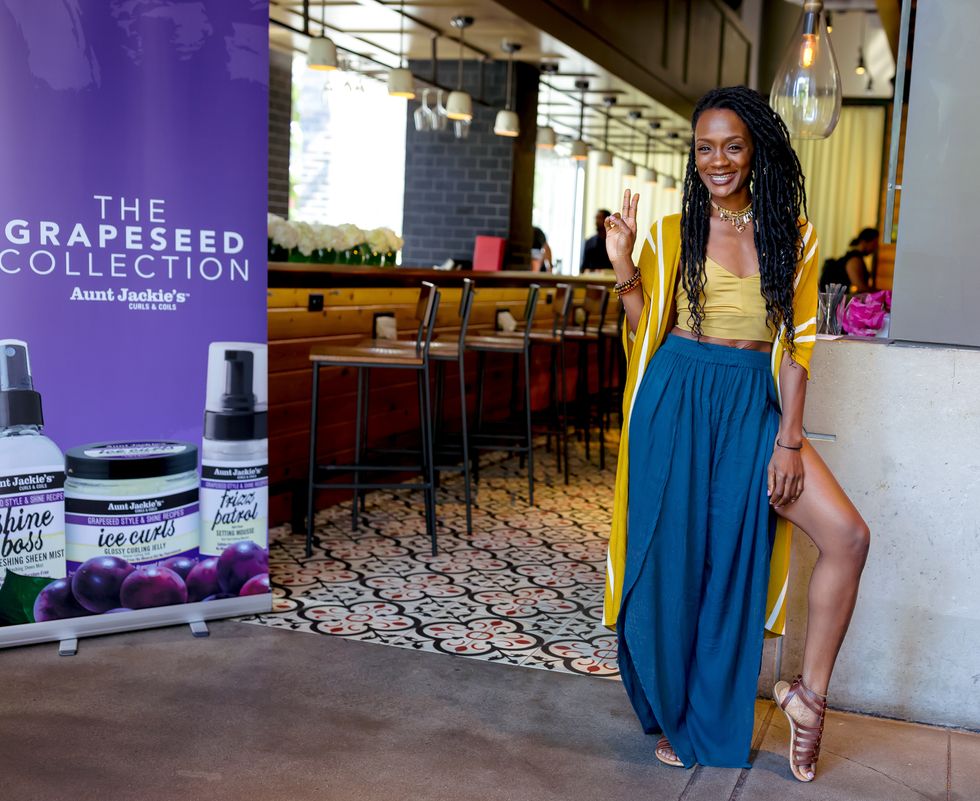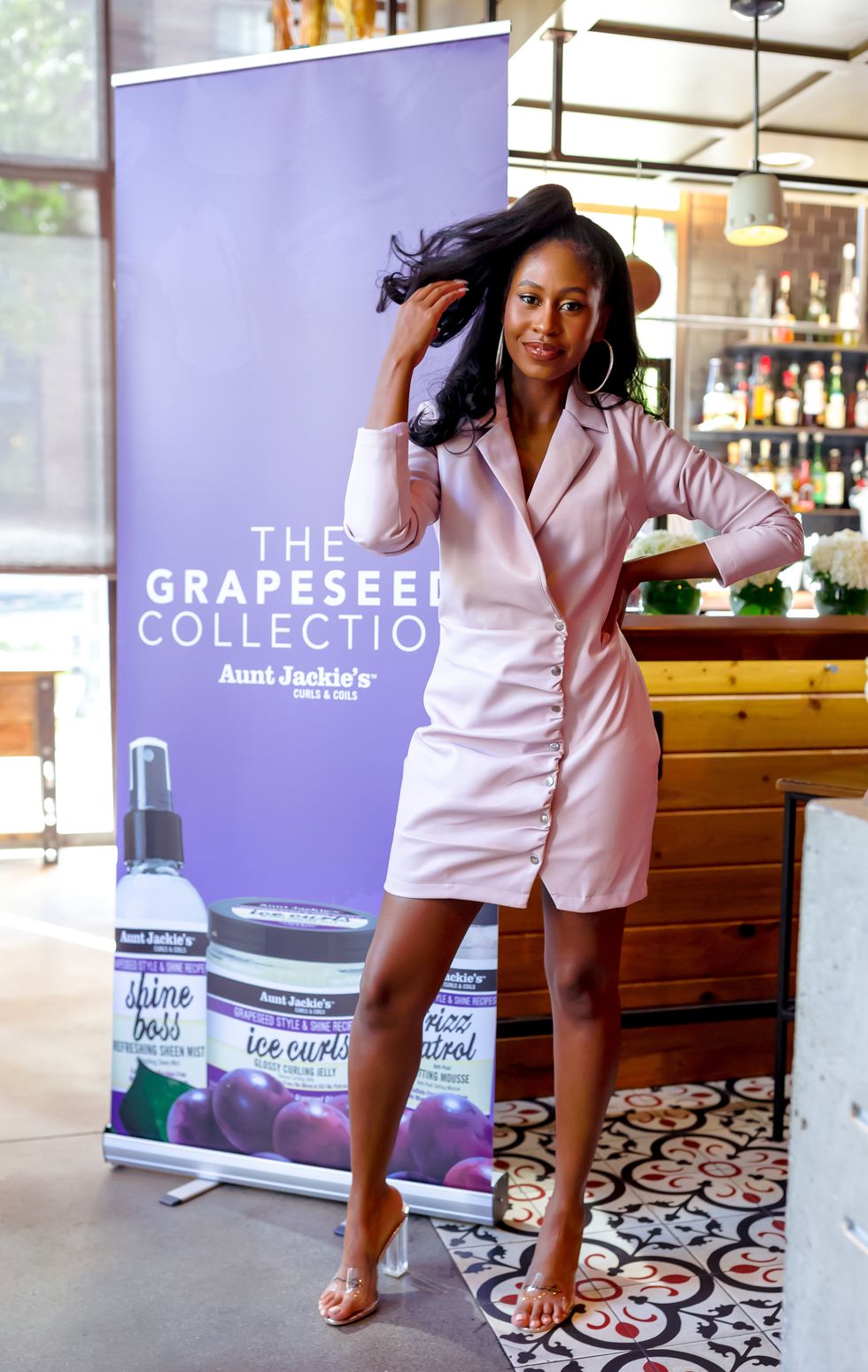 Alicia Scott of Range Beauty attends xoNecole's Table of 50 Found(h)ers Brunch honoring The Founders of Curlfest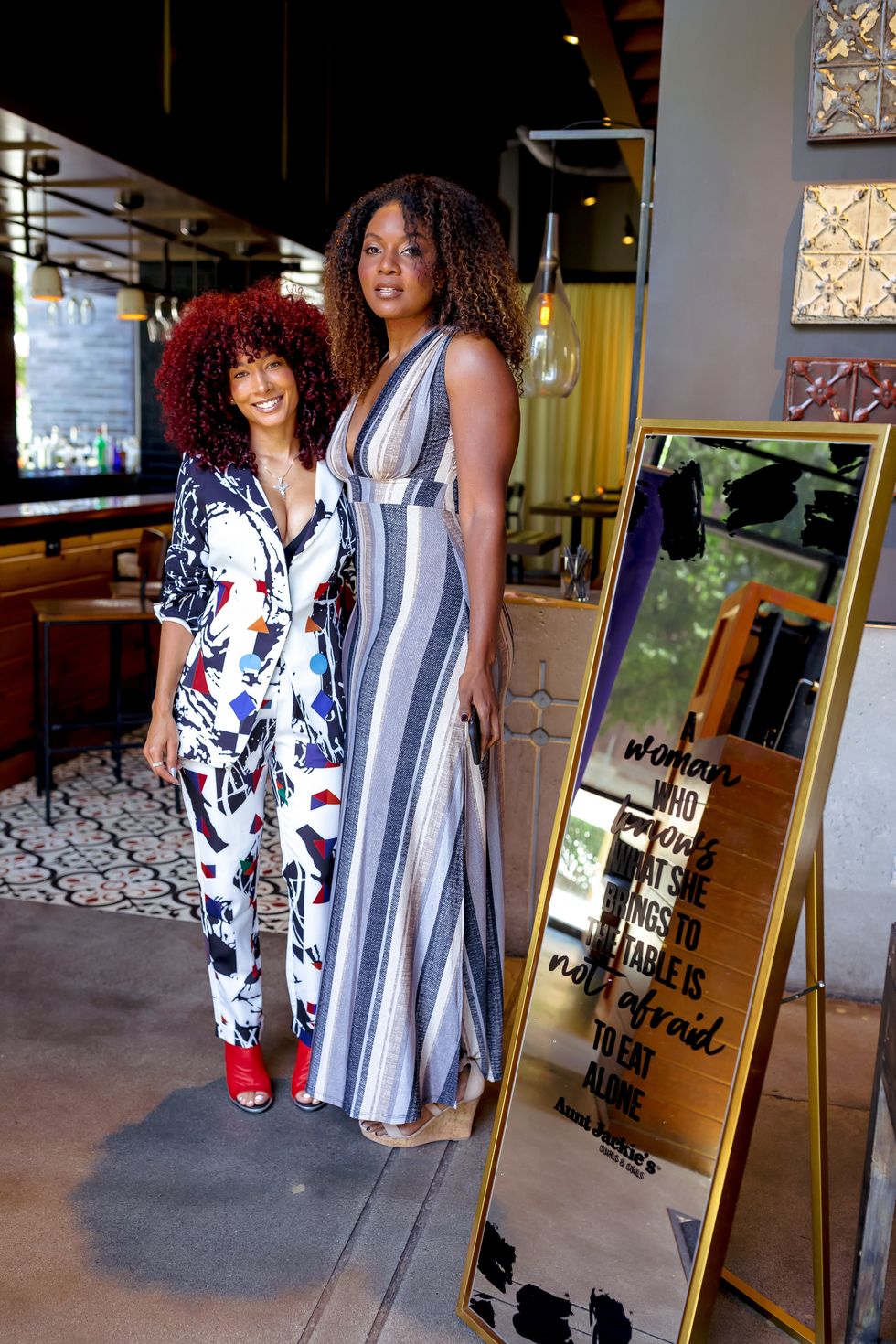 Kayla Madonna and Tamisha Harris (HLN/CNN) attends xoNecole's Table of 50 Found(h)ers Brunch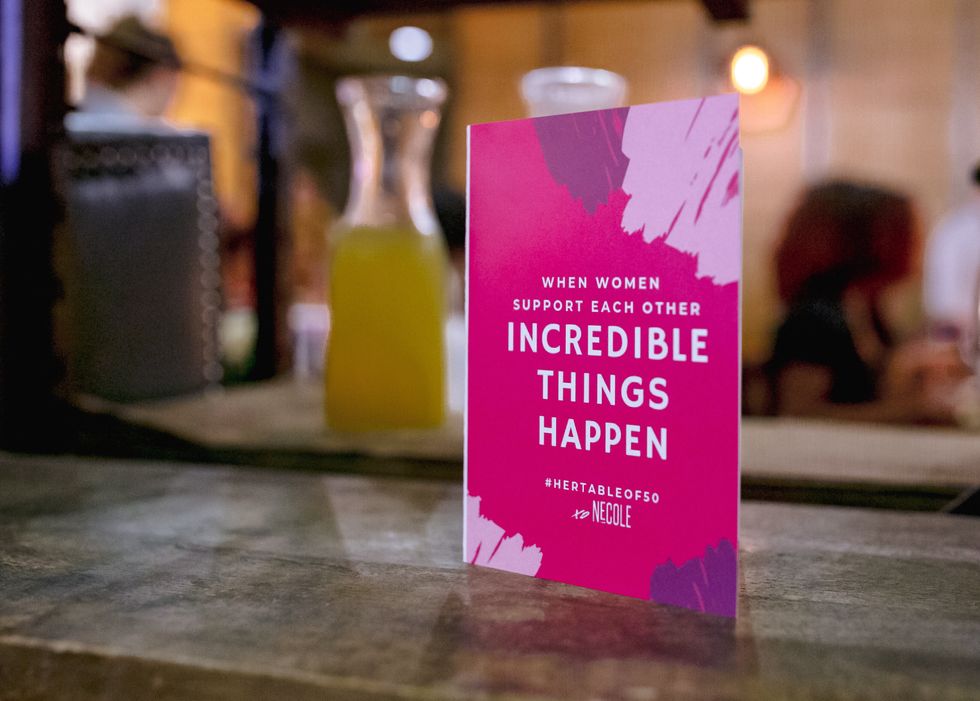 The afternoon was inspiring to say the least and the women in the room left with more intimate connections and motivation to keep grinding through the rest of the year. Let this serve as a reminder to you to take a moment and let your fellow female hustlers know that you see them, support them and celebrate them too!

Want more Curlfest x xoNecole action? Check out the video of the day's event below.
xoNecole's Table of 50 Brunch Honoring The Founders Of CurlFestyoutu.be
All photography by Carol Lee Rose