The Flockas just celebrated five years of marriage during a beautiful vow renewal wedding ceremony in Mexico.
---
Waka Flocka and Tammy Rivera have been longtime sweethearts, and have also been very transparent about their ups and downs in reality shows Love and Hip Hop Atlanta, and more recently during Marriage Bootcamp: Hip Hop Edition. Despite their very public trials and tribulations, and even a year-long separation, it became clear that nothing could keep apart two people wanting nothing more than to spend their lives together.
Tammy explained to People Magazine that she spoke this dream wedding into existence:
"I told Waka that if we made it five years I wanted my dream wedding...Today my dream has come true. I am marrying my best friend and soulmate all over again. When God made Waka, he wrote my name beside his."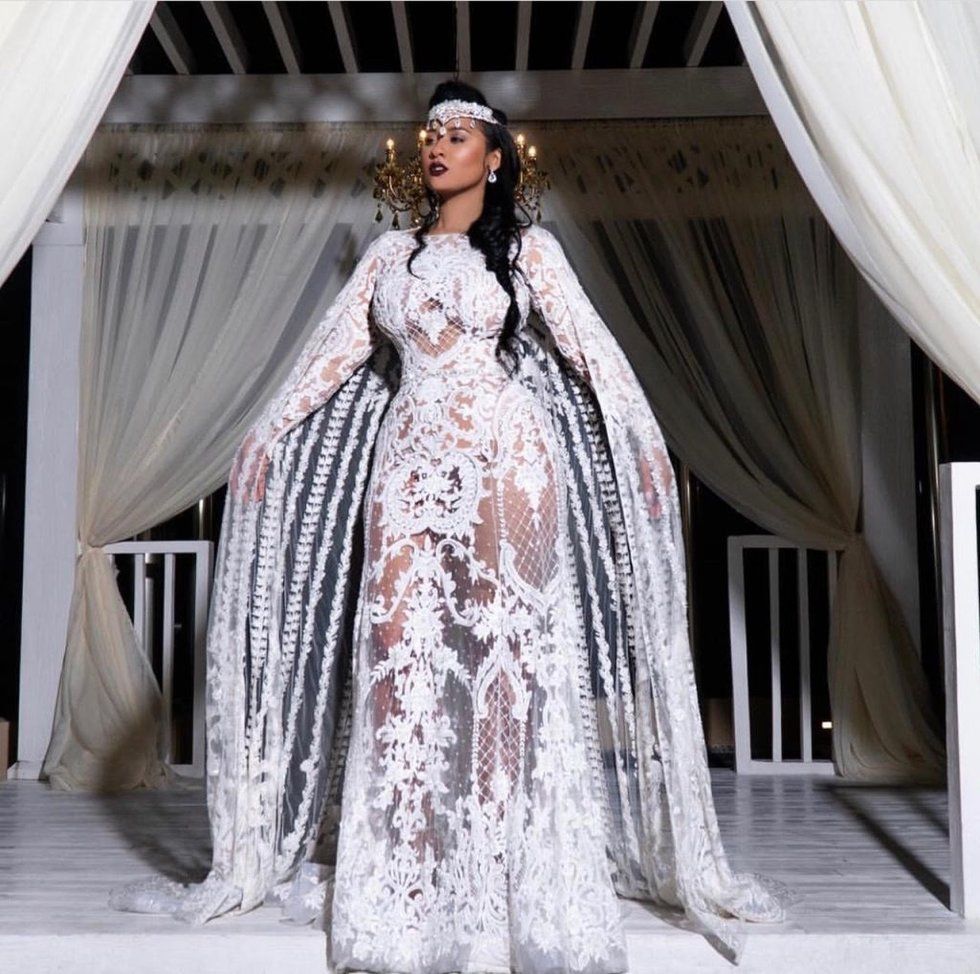 People/Courtesy of The Flockas; Carlos Stephenson/@stillgoingdesigns
The wedding itself was nothing short of breathtaking, with Tammy looking gorgeous in a 2018 Zuhair Murad dress, and Waka in a white Tuxedo. However, one of the sweetest moments of the night was Waka gifting his stepdaughter a diamond ring alongside her mother, a gesture that reiterates how important it is to realize that his commitment is not only one as a husband, but one as a father.

It is easy to forget how much separation not only affects lovers, but also the children involved who see these celebrities as their mom and dad. Waka Flocka recently reflected on their separation in a Rolling Out interview:

"When Tammy left I couldn't eat, couldn't sleep, I didn't want to do anything. I could live without her as my girl but I couldn't live without her as my best friend. When she cut that off it really messed me up."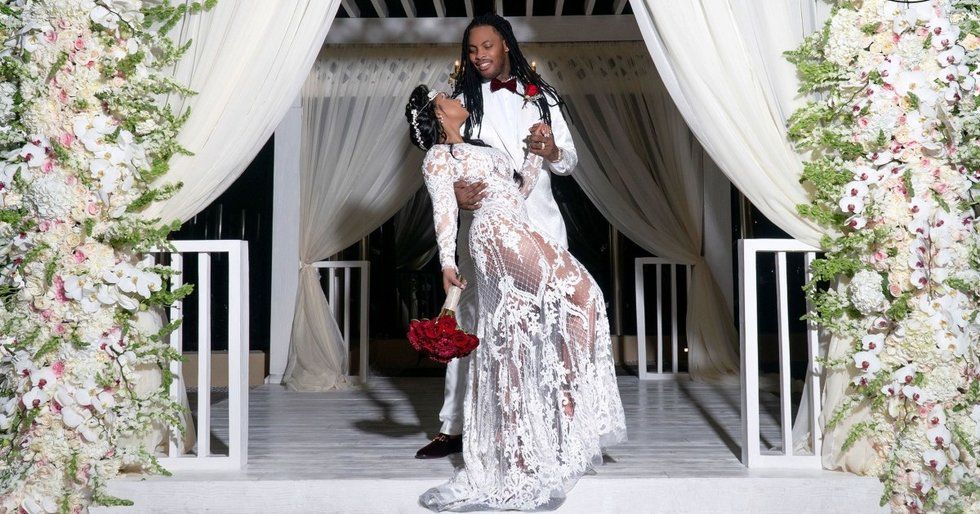 People/Courtesy of The Flockas; Carlos Stephenson/@stillgoingdesigns
Luckily for these two, they were able to work through their issues in order to reach a point where their love for each other is stronger than ever. However, what the transformation needed in order to achieve this extravagant gesture of love was work on behalf of both husband and wife, especially when it comes to establishing trust. Tammy shared with Essence Magazine:

"One thing I can say that's hard about repairing a marriage when it's been broken is the trust part. Being able to trust them because once you've faced infidelity, it's hard. Having a positive mindset really helped me because if you think nothing but positive thoughts then that's what's going to happen. But he changed completely."
Both parties admitted to infidelity during their relationship, a hurdle high enough to test any relationship. However, the pair described themselves as soulmates who were not ready to let their love go easily:
"We go through it, but when you are with your soulmate and that's your best friend it makes everything worth it. You can get through a lot more with someone that is really your best friend as opposed to someone you are just with for the sake of being in a relationship."
I hope for many more years of love and happiness for this family, because that's what marriage is all about!

Feature image by People/Carlos Stephenson/@stillgoingdesigns.