So, it's just your regular night in after a long week. You've popped that popcorn, baked that frozen pizza, and guzzled a few glasses of wine. You start looking for something to watch and come across a title that seems innocent enough, only to find out about 30 minutes in that it's more than your average rom-com. It's literally porn on Netflix. You're seeing full-frontal nude, hardcore grinding, and glimpses of body parts you'd only see on PornHub.
---
Netflix has been getting its BET Uncut on lately, sliding in mature content for the unsuspecting—and the soft porn enthusiasts. If you're into that or just curious (wink), here are 13 movies that fit the bill:
365 Days
365 Days is an English-language film based on a series of erotic books by Polish writer Blanka Lipinska. It centers around a woman on vacation who is kept captive by a Mafia boss who is obsessed with making her fall in love with him. It's technically a kidnapping-turned-romance saga, and the sex scenes hold almost nothing back.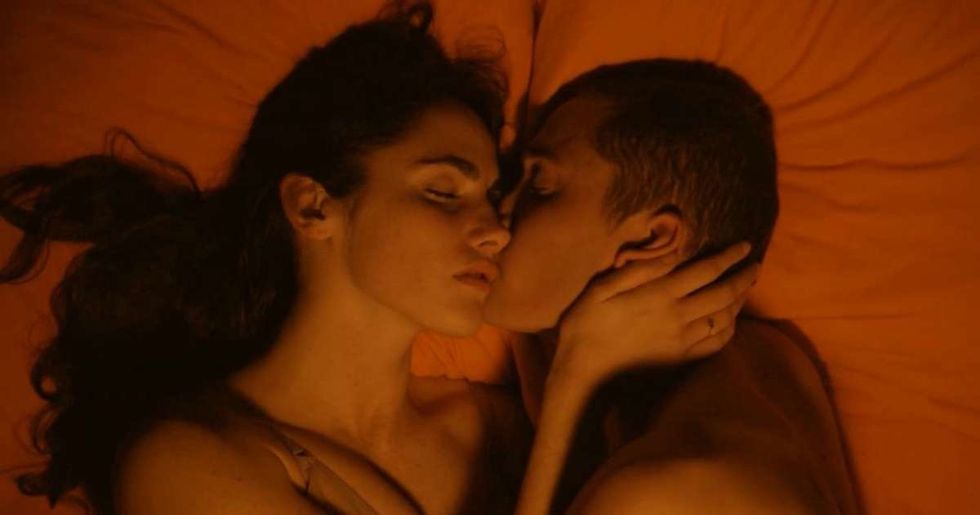 Image via Netflix
Love
When a couple has a threesome with their neighbor, they're not prepared for the super-sexy aftermath of it all. You'll see lots of nudity (well, just enough for the NC-17 rating), and enough saucy romps to have you wondering if maybe you should take a second look at the guy or girl next door.
Lust/Caution
Set in Shanghai during World War II, Lust/Caution is a steamy movie that follows the adventures of a woman who has to navigate an espionage conspiracy and the lusts of her beau. It's old-school and has subtitles, and the bedroom scenes get rough and raunchy.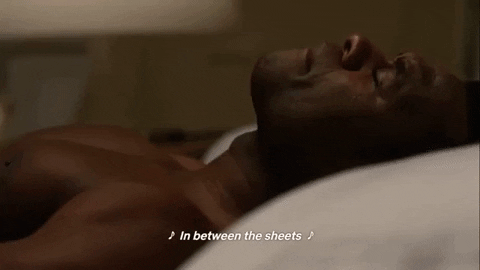 Image via Giphy
She's Gotta Have It
Nola Darling is a sex-positive artist who gets it on with some of the sexiest black men in her "loving bed". She also has an affair with an old friend and single mom, Opal, and has sex on her own terms in all the positions.
Sex Education
Otis is a socially awkward student who has a sex therapist mom, and this show follows his escapades in learning more about himself, love, and of course, sex. He starts a sex advice business and the exploits get tricky, salacious, and oh-so-naughty.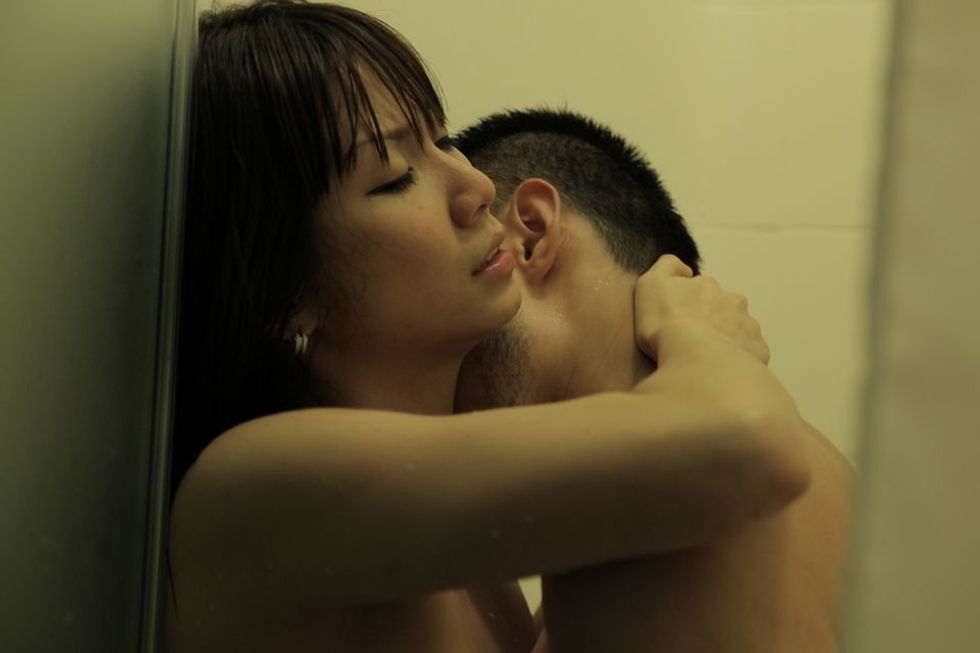 Image via Netflix
Lang Tong
If you're into erotic thrillers, this Singaporean film does not disappoint. You've got a serial womanizer who sets his sights---and lovemaking wiles--- on the younger sister of his lover. It gets even more complicated---and gruesome---when the two women team up.
A Perfect Ending
A repressed wife and a high-end call girl—you do the math on this one. Middle-aged Rebecca explores her sexuality and lets loose in a sensual, slow-burning film about secrets and affairs.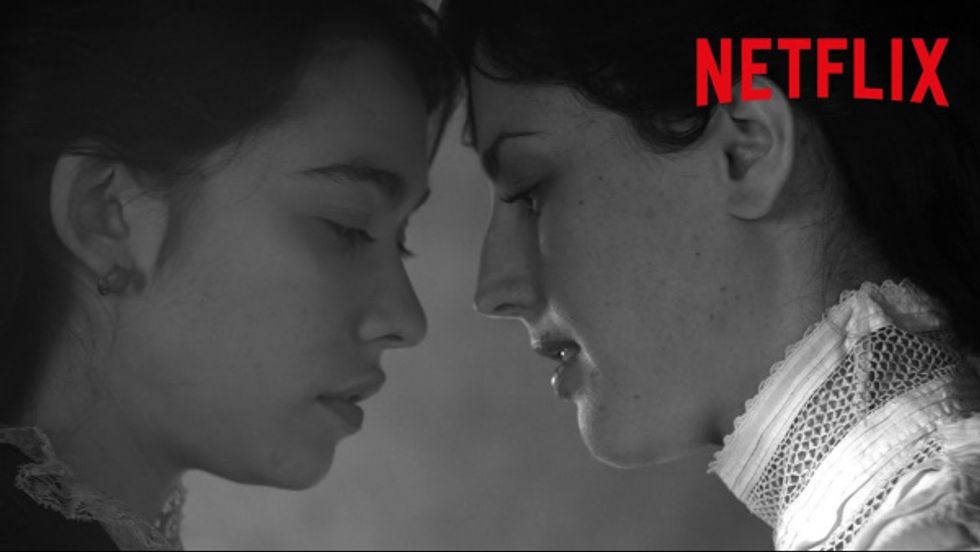 Image via Netflix
Elisa & Marcela
This one is set in early 1900s Spain and tells the story of two women who engage in "illegal" rendezvous under the nose of their village neighbors. The film is in black and white, which adds a special allure, and it's based on a true story of same-sex lovers who tricked a priest into marrying them.
Tiger
OK, so technically Tiger isn't full porn all the way through, but if you can remember that scene in Belly where DMX's character Tommy goes in on Keisha, you'll get those same feels when you see this boxer with the love of his life in a some pretty passionate scenes.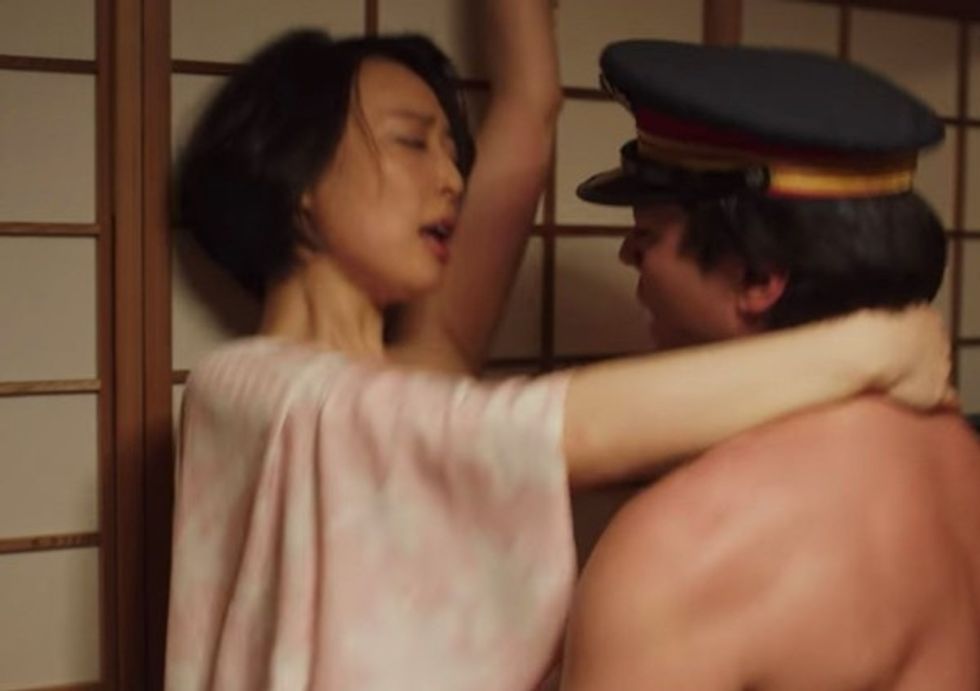 Image via Netflix
The Naked Director
This is a semi-biographical film that tells the story of the rise, fall, and comeback of Japanese adult video director Toru Muranishi. It's based on a nonfiction book about his life and how he built an underground empire during a time when porn was culturally taboo in Asia. And yes, there's some intense laying of the pipe in this one.
Newness
Newness is what happens when two people get bored with hooking up with people from dating apps and decide to give monogamy a try. As a couple, they stumble upon a new problem: Boredom sets in, and their solution circles back to hooking up with strangers—again.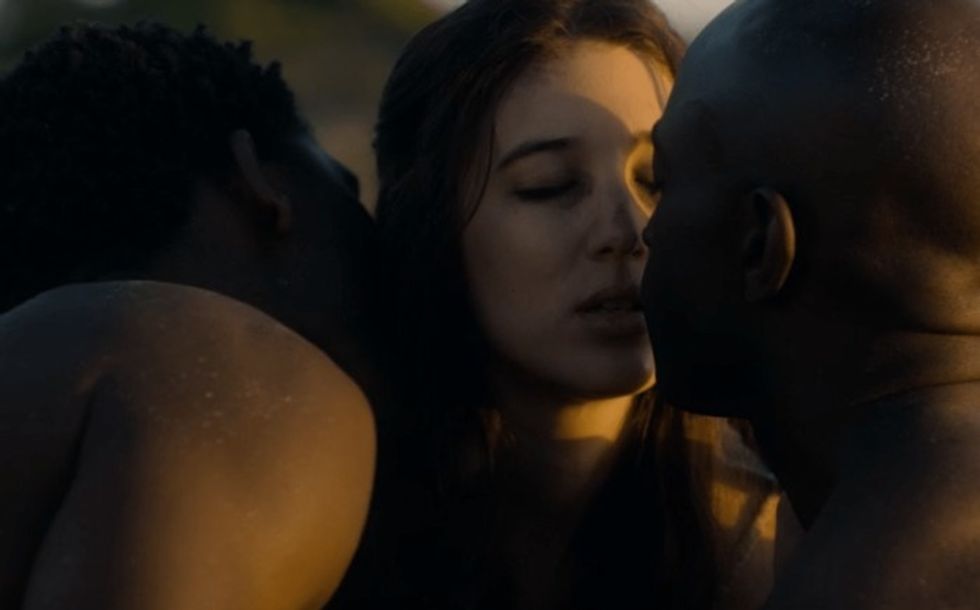 Image via Netflix/Troy: Fall of the City
Troy: Fall of the City
A British-American miniseries, Troy: Fall of the City depicts the 10-year Trojan War and is set in the 13th century B.C. Watching this will remind you that when it comes to sex, there's practically nothing new under the sun, and modern-day folk might have nothing on the freakilicious habits of these Greek mythical creatures.
Easy
This series doesn't include your typical fantasy love scenes. It's really more about everyday sex, but it's sex nonetheless. And why not enjoy watching everyday people with everyday bodies having everyday smash sessions?
Featured Image via Netflix/Troy:Fall of the City