Living in a huge city like New York, I've found that the search for a job can be hard and sometimes discouraging. You spend hours showering through online portals for job listings that might interest you. The job market is super competitive, especially for someone like me working in media, a very popular industry. With the the way times have changed, having just a LinkedIn profile just doesn't cut it! Now we need mobile resumes and have to extend our job search to apps in order to keep up.
---
During my recent hunt for full-time employment, I've discovered numerous ob search apps that put thousands of job listings right at your fingertips…literally! But there were a set of apps that stood out of the crowd in the app store because they functioned like the popular app Tinder. If you aren't familiar with Tinder, it's a dating app that allows you to browse through photos of people in your area that you may be interested in, and you either swipe left if you are uninterested, or swipe right if you are interested in viewing the person's profile. If there is mutual interest, then you are able to chat with the person through the apps messaging feature.
And yup, you read that right! There's also a "Tinder" for your job search. These apps allow you to create a profile and specify what kind of listings you're looking for, then you are presented with listings. You swipe right to apply, and swipe left to keep searching! A far cry from the grueling process of manually filling out application after application.
So get ready to swipe right! Here are two job search apps that function just like Tinder.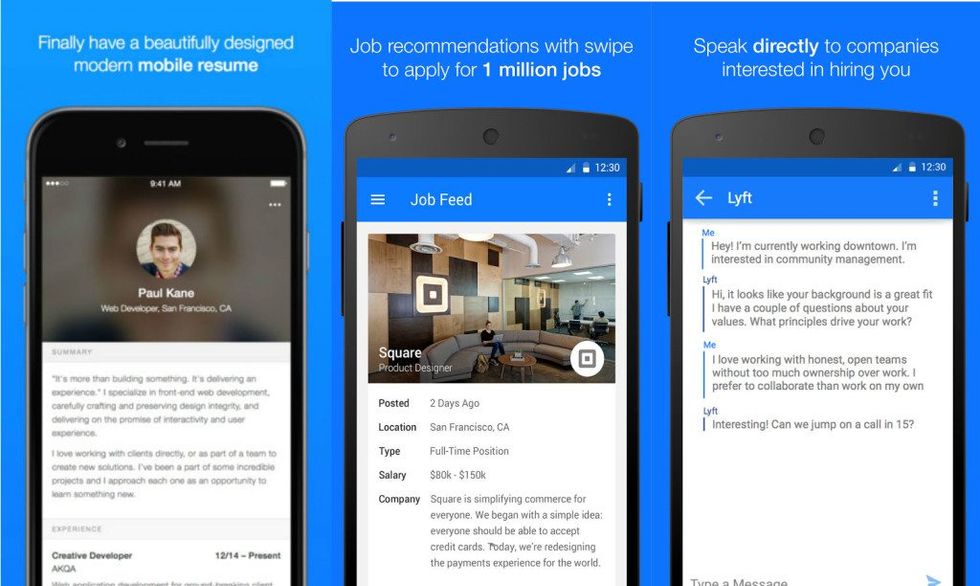 Why You'll Love It
Jobr features more than 500,000 job applications every month, and the app guarantees if you spend just five minutes on the app you'll hear back from an employer in 24 hours. Also, the app is great on the go. It only take "10 seconds to create your profile" according to Jobr.
Why I Love It
I love that Jobr allows me to import my resume to the app via Dropbox so employers can view my resume along with my profile. Jobr also allows you link your LinkedIn profile to your Jobr profile, so all your receipts are on display.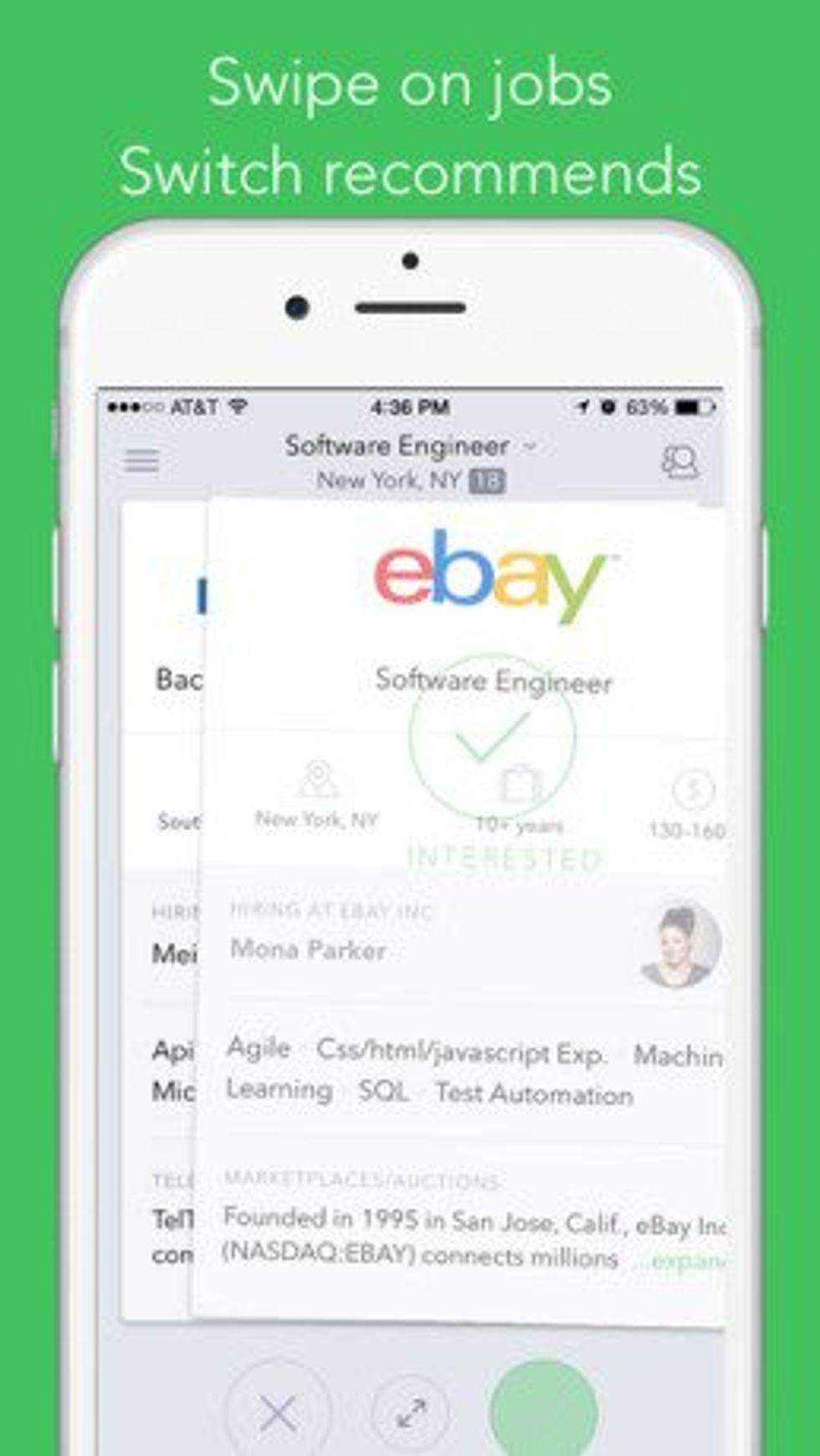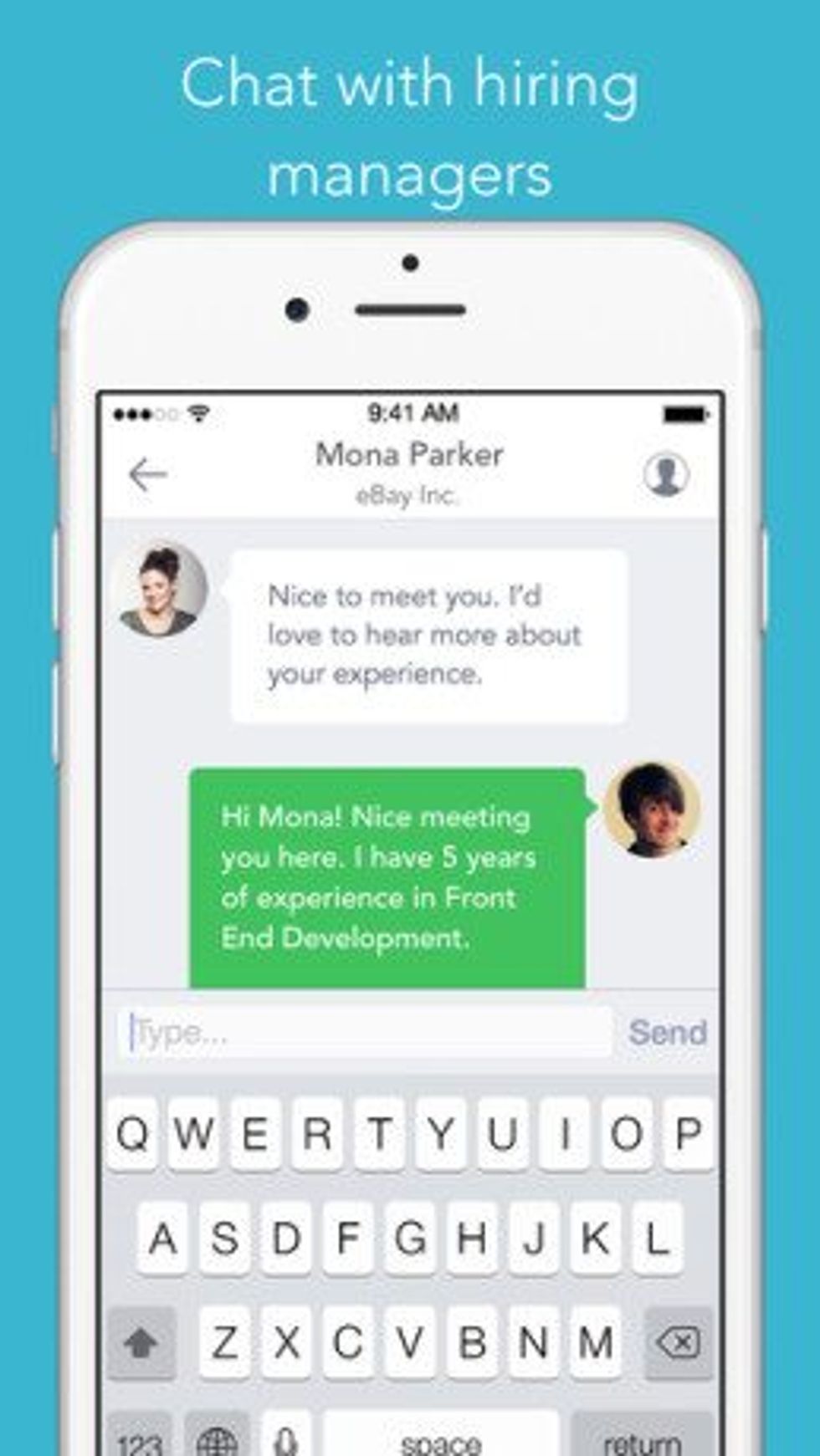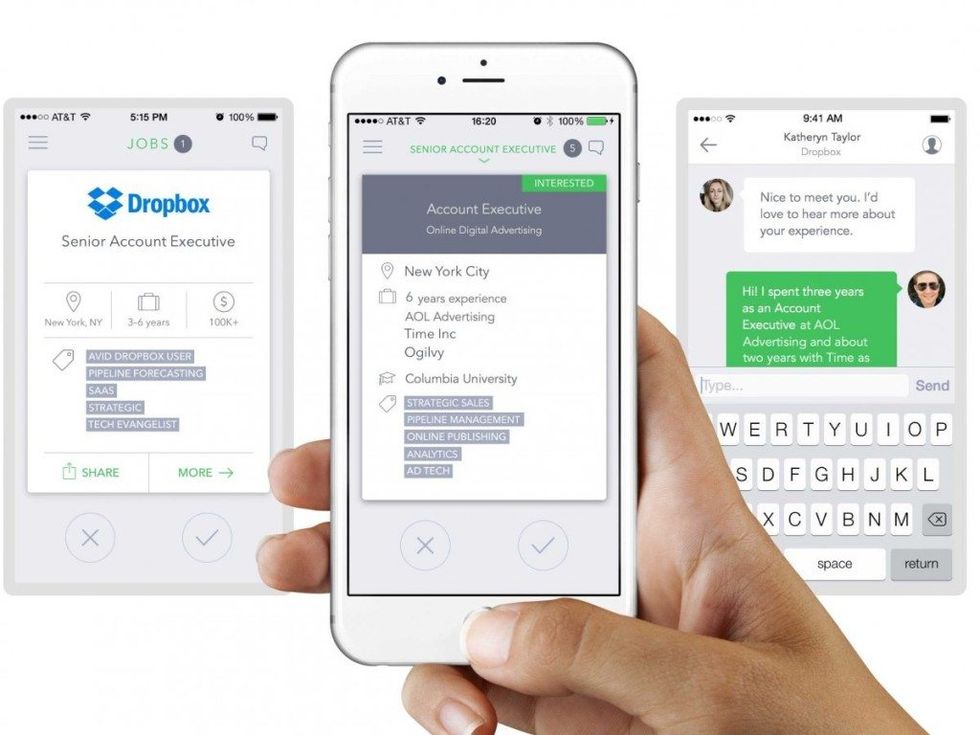 Why You'll Love It
TechCrunch reports that "Switch goes beyond waiting for employers to sign up for the service,  pulling in job listings from across the Internet's many job boards for users to swipe on." Switch not only lists applications from employers they work with, but they list job applications from other job sites and employers that fit your career path. It cast a wide net so your chances of finding your perfect career match are greater.
Why I Love It
I love Switch because it matches you with an actual person, not just an automated message. The app alerts you when you and a Human Resource rep are matched for a position, and you can begin messaging that person instantly. I love that I can directly speak to the HR rep and set up an interview or exchange contact information right there in the app. Talk about convenience!
Have you found any great apps for hunting down your next gig? Let us know in the comments!