Dear Queen,
"Sometimes the beauty is in the attempt, you tried everything, you fought and it still didn't work.."
---
Celebrate the love that hurt you.
celebrate the person who couldn't love you right.
The one who kept you guessing and lead you on,
who would kiss you and under the same breath say, "we are just friends",
Who would say "I love you" and disappear,
Who made you feel like a desperate version of yourself.
Celebrate that you recognize and see now what inconsistent, unbalanced love does to a person and remember to never give it yourself.
Celebrate in knowing you are better off without that kind of love,
celebrate to know that love changes and shifts, just like life.
So sometimes "the one" isn't really "the one" and just a lesson needed in that moment of your journey.
Celebrate that love had power to move you and that's how you know it was real — it changed you.
[Tweet "Celebrate that you know how to hold a heart without breaking it."]
Instead of crying tears of hurt
pop a bottle, put on your beautiful smile
and celebrate what you gained, not lost —
you lose nothing, they do.
Celebrate that this insane, crazy, miraculous life is much more than just one unbalanced love -
celebrate that you deserve more.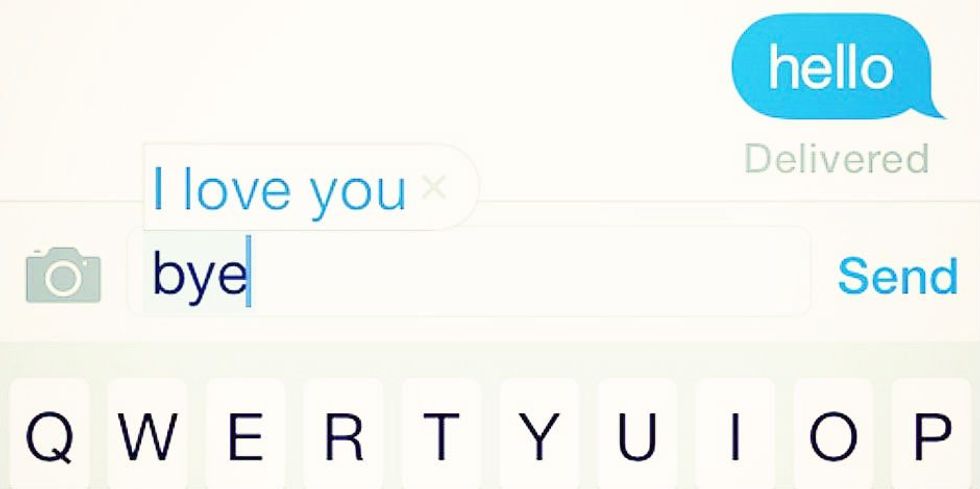 ______________________________________________________________
 Demetra Demi Gregorakis is a writer, dedicated to sharing her soul with the universe. Her debut book of poetry "Love Letters In The Wall: Agapé Edition" is coming soon!  For more adventures on love and life follow her at medium and twitter!
Dear Queen is a weekly series dedicated to letters and poems from women written for themselves and other women. Have a "Dear Queen" letter? We want to read it! E-mail your letters to editor@xonecole.com.  Subject: 'Dear Queen'