I can honestly say that I haven't used Cantu since I went natural back in 2016. It's not that I don't like the brand — let's be honest, Cantu is the holy grail brand that a lot of us probably started our natural hair journey with. It was and still is affordable, accessible, and effective haircare. I somewhat strayed away though because it's very easy to get caught up in trying different brands that some products honestly just get lost in the sea of haircare. Nevertheless, Cantu has dropped a few collections that I couldn't help but try. One of their most recent drops is the Jamaican Black Castor Oil line which works for all hair types but is made with 4C hair in mind.
---
What really piqued my interest in this drop is that Cantu partnered with Emmy award-winning hairstylist and entrepreneur, Angela Stevens. Angela has worked in the hair industry for over 16 years with a focus on healthy versatile haircare, hair education, and celebrity styling. She has worked with a variety of talents like Rita Ora, Elaine Welteroth, and brands like Mielle Organics, Girl + Hair, and now Cantu.
I always appreciate when brands consult or partner with hairstylists because it provides an extra layer of trust to me. It shows that the line was put together with haircare in mind and is working to solve haircare problems that many of us face at home.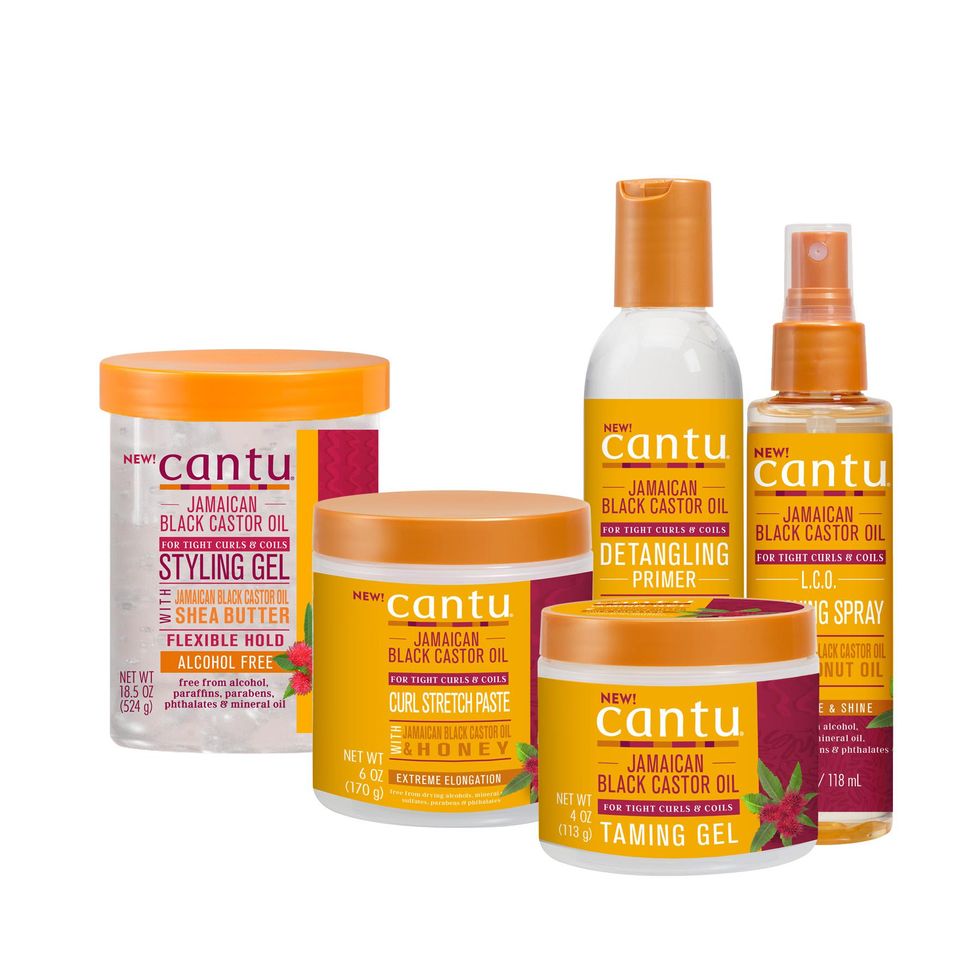 Cantu
About The Jamaican Black Castor Oil 
As I mentioned earlier, the JBCO collection is made with 4C Kings and Queens in mind. While I don't have 4C hair, I think this collection also works if you have very dense and dry hair. The line features five styling products: a detangling primer, a curl stretch paste, a taming gel, a styling gel, and finishing spray. Each product is made with Jamaican Black Castor Oil, so it has a heavier consistency than most to provide hydration and moisture retention.
Cantu Jamaican Black Castor Oil Detangling Primer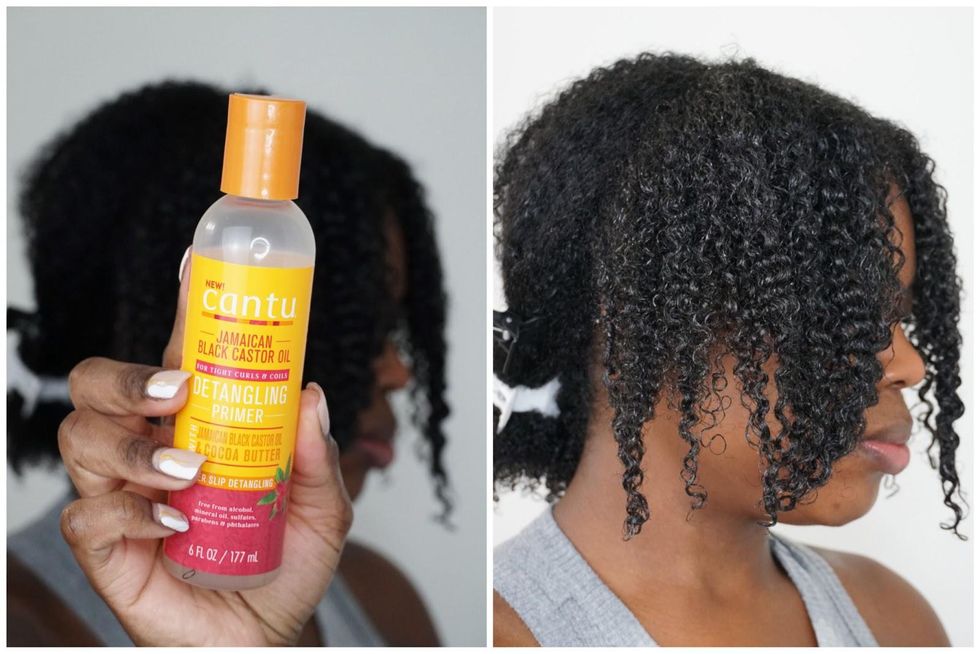 Krissy Lewis/xoNecole
The primer is the first step of styling, it acts as a leave-in conditioner to help detangle, soften, and smooth your hair before you start your twist/braid-out or wash n' go style. I personally prefer lighter consistency leave-in conditioners because my hair absorbs it better. This was just as easy to detangle my hair because it has a heavy slip that helps your fingers easily glide down your strands.
You can feel a difference in your hair as soon as you apply it and I noticed that I didn't have to use as much as I usually do. I'm pretty generous with leave-in primers and conditioners but I didn't have to apply too much of this. It provides enough slip and moisture that a little goes a long way with this product.
If you try it, I recommend paying attention to your hair and how it feels. You'll know when you've used enough and it's important to keep in mind that the products are heavy and this is just the first layer so you don't want to use too much.
JBCO Curl Stretch Paste
This product is mainly for styling braid-outs, twist-outs, and rod sets. It's a pomade-like paste that elongates, stretches, and defines your hair. When I used this to style my twist-out, the paste felt really sticky. I wasn't a fan of how it felt on my hands but I loved how it felt on my hair. When I applied it, it moisturized, defined, and added hold to my curls.
In my opinion, the curl paste is moisturizing enough that depending on your hair needs and density, you can probably skip the primer or leave-in. This would be a great one product styler if you wanted to use less products. This is a one and done product for me, meaning, it does everything you need it to.
Cantu Jamaican Black Castor Oil Taming Gel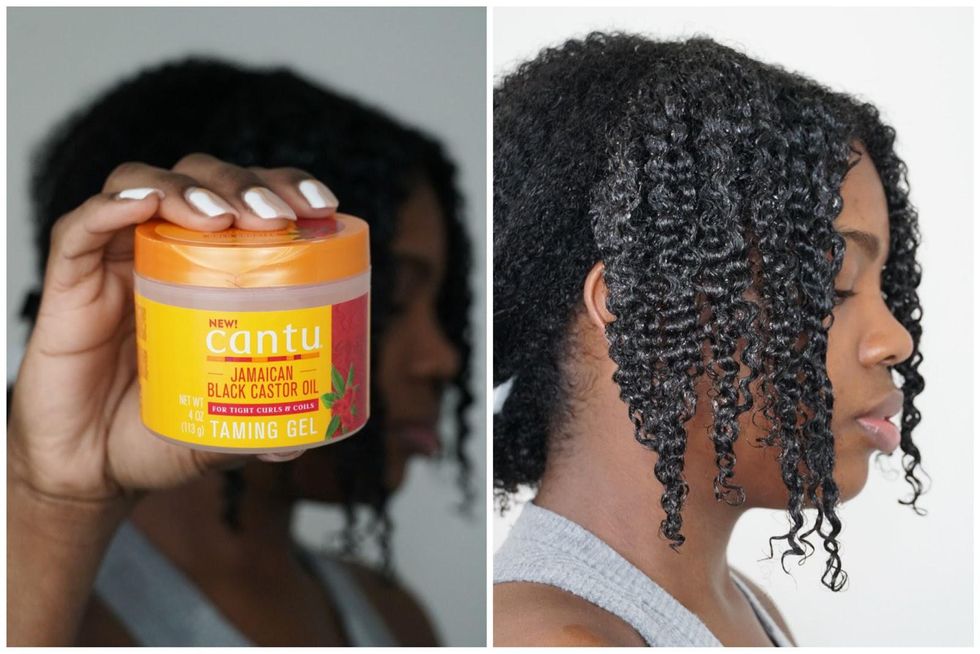 Krissy Lewis/xoNecole
This is another product that felt sticky on my hands but amazing on my hair, but that's common with most gels. I think the JBCO is perfect for laying edges, slicked-back styles, flat twists, and especially wash n' go's. I used this mostly for styling my wash n' go styles because it adds moisture, a long-lasting hold, and tames frizz and flyaways. My wash n' go lasted five days before I had to refresh it which is surprising because traveling dries my hair out quicker than usual, plus wash n' go's are already a drying style so I was impressed by the longevity I had with this product.
One thing to keep in mind is, you don't need a lot. When I first tried it, I wasn't sure how much hold I was going to get so I packed it on and I noticed I had a lot of flakes and it stuck to my clothes and everything. I recommend applying it in small sections on detangled hair so you can see how much you really need and make sure that your strands are completely coated with the gel. If I would have started in smaller sections, I would have made sure that my hair was properly coated and I wouldn't have to go back and add more.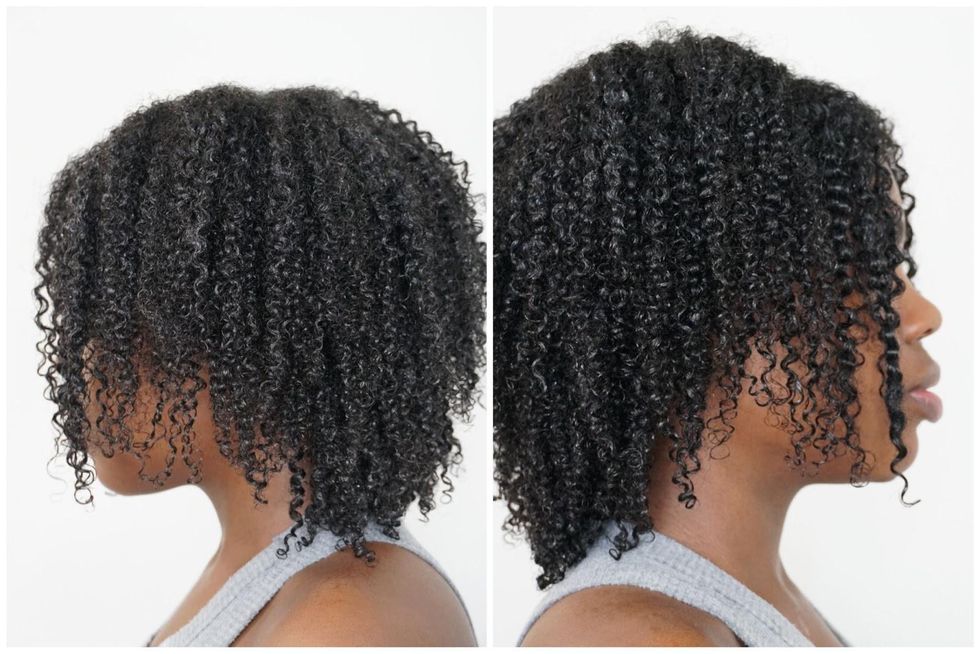 Krissy Lewis/xoNecole
Cantu Jamaican Black Castor Oil Finishing Spray
This finishing spray does exactly what it claims, it basically just adds the finishing touches to your styles. I used it on both my twist-out and wash n' go once my hair was completely dry to help seal in moisture and add shine. I would recommend using this after your hair is dry regardless of the style because I really believed it helped make both my styles last as long as it did.
I actually really appreciate the oil being in a spray bottle because it helped me use the right amount of oil. Again...she's thick! I didn't use more than three sprays for my hair, but I think that varies depending on your hair needs.
My Overall Review of Cantu's JBCO Collection
Overall, I loved the collection and I would actually recommend getting all four products. I do think that this collection caters to curls and coils that struggle with getting moisture in and are more dense. I would not recommend it for those who have extremely thin or less dense hair because the line might be too heavy for your hair. The thing about castor oil is that it can be good and bad if not used correctly. What I mean is, it can clog your hair follicles if you use too much and because it's heavy and thick, it doesn't take much to do that. This line is also made with other heavy ingredients like shea and cocoa butter. So, if your hair is thicker it can take the heaviness, you just have to use the right amount.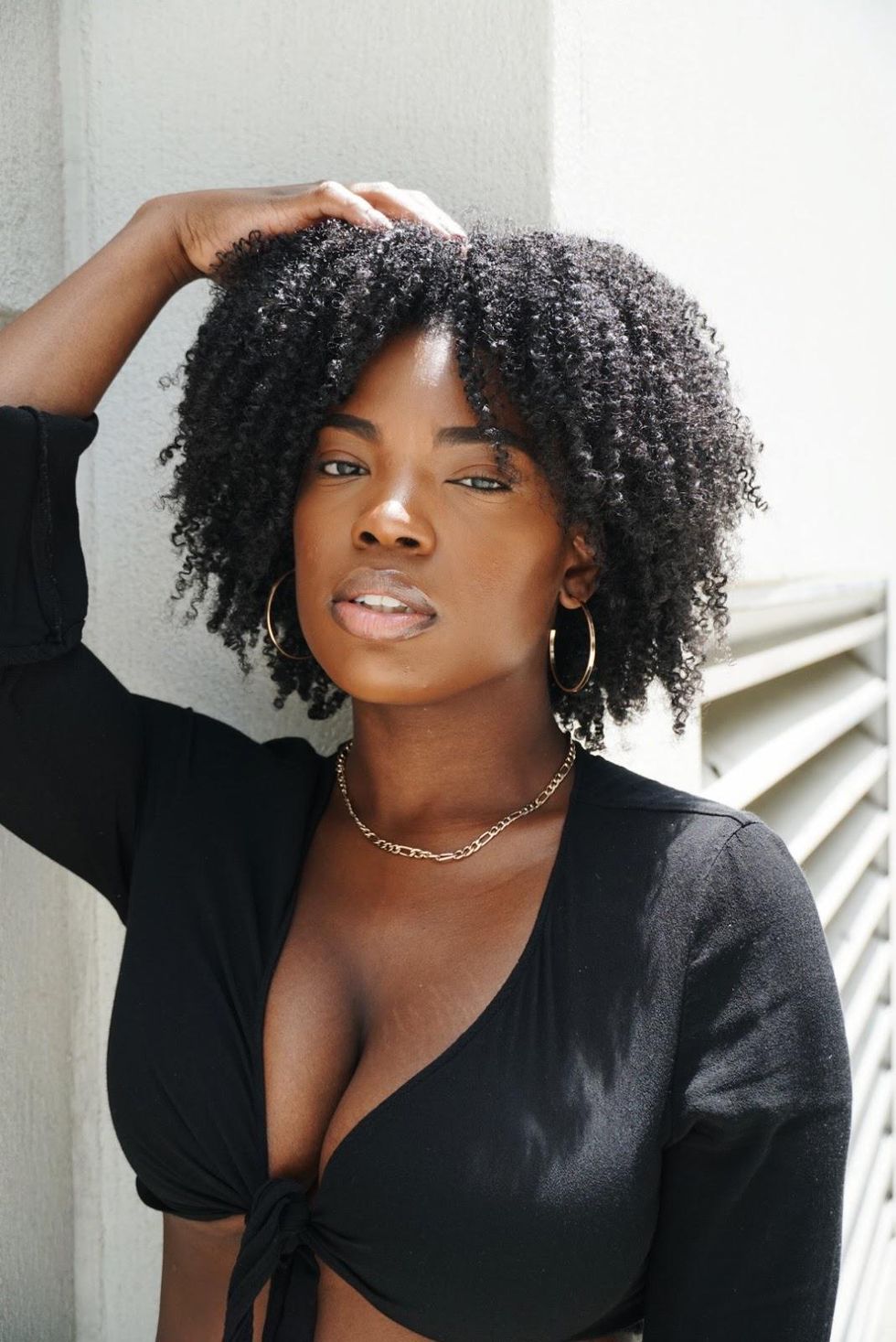 Courtesy of Krissy Lewis
I think the line offers a variety for each styling need. I don't think you need to use every product in one styling session and I wouldn't recommend it if you have my hair type (4A/4B) because it would be way too much. I can't speak too much for what would be enough for 4C hair, but I recommend just trying it out until you find out what combo works best for you. However, based on my experience with the product and Angela Stevens' recommendations, here's a product combo for different natural hair styles:
JBCO Detangling Primer and Taming Gel: wash n' go's, edges, slicked-back styles, flat twists, and up-dos. Add finishing oil to seal.
JBCO Curl Stretch Paste and Finishing Oil: twist-out, braid-out, and rod sets.
You are not limited to this though, natural hair is not a one routine fits all so you have to find out what works best for you.
Featured image by Krissy Lewis/xoNecole