---
Beatrice Dixon wanted a seat at the table, so she built one with the launch of her plant-based, feminine hygiene company in 2014 that has since gained the attention of major retailers like Whole Foods and Target.
But for every table where there is bread broken, there will be less than grateful spectators with an opinion you probably didn't ask for. That's exactly what happened to Beatrice when The Honey Pot's 30-second advertisement for Target's "Founder's We Believe In" segment dropped and all hell broke loose.
i saw "honey pot" trending and thought it was about infosec. turns out it's just about white women being mad about… https://t.co/Eyy5UUiZFg

— EricaJoy (@EricaJoy)1583169481.0
In the ad, the entrepreneur made an important argument for the funding of Black woman-owned businesses that went a little something like this:

"The reason why it's so important for Honey Pot to do well is so that the next black girl that comes up with a great idea, she can have a better opportunity. That means a lot to me."
The statement, one that was seemingly triggering to a number of politically correct Patty's, later inspired a number of Internet trolls to flood the company's Trust Pilot page with negative, inaccurate comments about the company that did not go unnoticed by Black Twitter, who came to The Honey Pot's defense expeditiously.
Honey Pot, a black woman owned natural hair care line that's sold in Target, had a commercial where they said they… https://t.co/p42S0DPeTV

— I'm 10 Years Older Than Mark (@I'm 10 Years Older Than Mark)1583130338.0
Up until now, the company had not made an official statement about the controversy, but Beatrice recently sat down with ESSENCE to reveal that she is not only aware of the commercial's backlash, but she's totally here for it. In response to the company's recent influx of negative comments, the business owner had this to say:

"I wasn't necessarily blindsided [by the negative reactions], but I also didn't have an expectation. This was not Honey Pot's commercial, it was Target's commercial. It was shot during Black History Month and for Women's History Month. They chose that particular clip for a reason. I'm here for that story and that's why I said it. I know that there's a huge disparity when you look at the funding of businesses. I'm always going to be a proponent of us doing what we have to do so this isn't even a conversation. The only thing we as Black women business owners can do is make really successful businesses."
As the first and only Black-woman owned feminine care system that's powered by plants, Honey Pot's website says that their hygiene products are made "for humans with vaginas, by humans with vaginas" and if that isn't inclusion, I don't know what is. Featuring three unique systems and a number of feminine care projects catered to your body's specific needs, The Honey Pot just gave us an excuse to toss our Tampax and support a Black-owned business in the process.
Me on my way to @Target to get some @thehoneypotcomp items!! They got the right one this time honey!! #honeypot https://t.co/rp2kjBiqTI

— abtx512 (@abtx512)1583172576.0
Since the controversy, Bossip and Buzzfeed reported that the company's sales have DOUBLED, proving that every attempt to block your blessing is an opportunity to secure a bag.

For other headlines that are poppin' in the news this week, click below!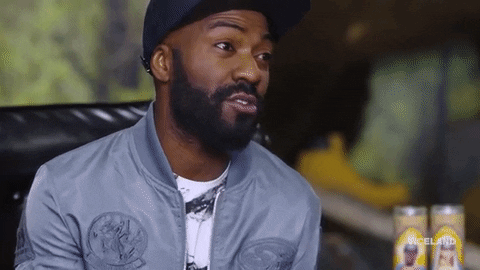 The coronavirus has officially made its way to Georgia, and I am literally clutching my pearls. According to Governor Kemp, both confirmed cases come from a family that recently traveled from Italy. This news breaks just as the U.S. death toll for the disease reaches six. May the hand sanitizer be with you, sis.
For tips on how to protect you in your family from the virus, click here.
never going back to black lashes! https://t.co/70bKNksKG9

— LAUREN B. BROWN (@LAUREN B. BROWN)1580842268.0
The internet just gave the lash extension trend one hell of an upgrade. While rocking lashes with a pop of color might not be a makeup look that's ideal for your everyday life, it's certainly a must-try trend that will level up your swag for one helluva night-out.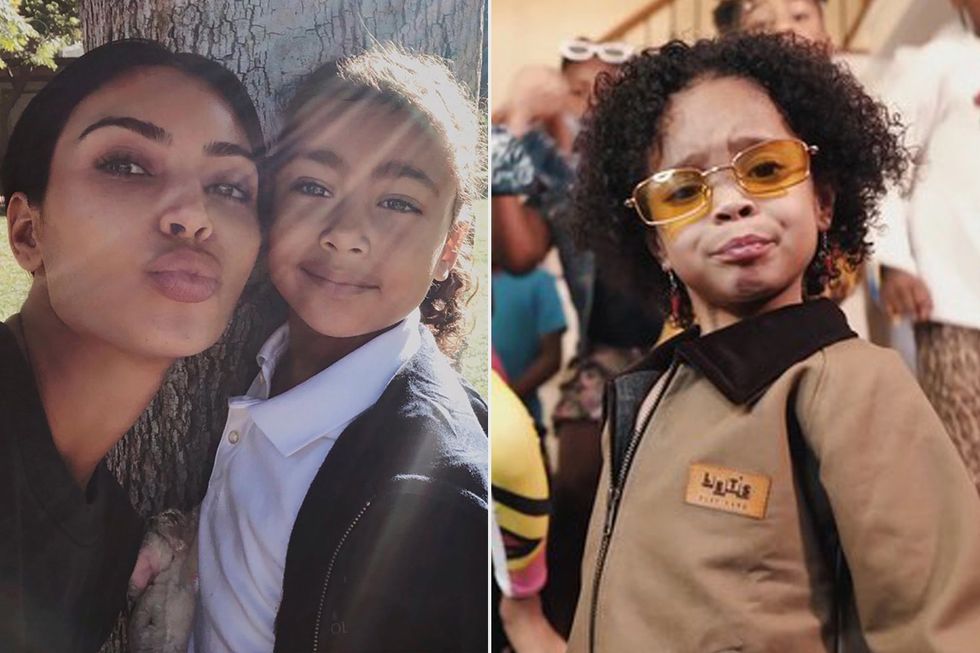 KIM KARDASHIAN/INSTAGRAM; ZAZA/INSTAGRAM
This week at Paris Fashion Week, North West debuted her first single, "What Did I Do" at Kanye West's Yeezy Season 8 show, a performance that raised a lot of eyebrows. It was later found that North recorded new lyrics over the same beat made famous by 5-year-old internet sensation and aspiring rapper, ZaZa.
Intellectual property is valuable AF and social media creatives have made it clear that they want some respect on their names. Following the controversy, ZaZa's parents released this statement:
"In July of 2019, ZaZa [and] her dad went into the studio for the ultimate experience! To finally begin making the music she wanted to make. We take PRIDE in creativity, and believe whether a child's involved or an adult...creativity deserves RESPECT [and] homage! What [Kim Kardashian and Kanye West] are doing with their daughter...with the inspiration of ZaZa [and] our family in mind is okay."
In response, Kim wrote this message:
"We love you, North is a huge fan and records in the studio all the time with her dad and is inspired by ZaZa and loves Lay Lay too! Today's performance of North's remix of ZaZa's song was something she asked to do at the last minute and a complete surprise. I didn't mean to not give credit where credit was due. Would love for the girls to meet soon."
It's dope that both parties could work this out amicably (but run ZaZa her coins next time, please).
Yeah, Meg is in her bag, but she's about to be in her former label manager's bag too after filing a $1 million dollar lawsuit in regards to her current contract with Texas-based record company, 1501.
In an Instagram video posted over the weekend, Megan alleged that 1501 label manager Carl Crawford was making it impossible for her to release new music after her request to renegotiate her former contract, a restriction that has now been reversed thanks to a temporary restraining order granted by a Texas judge in Meg's favor.
Last month, we reported that Toni Braxton has adopted a practice of using CBD-infused products to manage her lupus, but in a recent interview with Prevention, the 52-year-old entertainer revealed that she's taking her health journey one step further by transitioning to a completely plant-based lifestyle.
"I may have lupus, but I decided I was not going to be a victim. Now, I listen to my body."
Along with taking more time off and being intentional about listening to her body, she explained that this newfound dietary change has worked wonders when it comes to managing her autoimmune disorder. Although this lifestyle adjustment hasn't been easy, Toni's bloodwork shows that it's working. She said:
"I'm becoming plant-based. I'm in the process. But I'm going fully plant-based. It's making me feel better, so there is some truth it. But I do miss a good burger!"
Featured image courtesy of The Honey Pot.