A$AP Rocky has a lot to celebrate. He just became a new father after Rihanna gave birth to their child in May and he is getting ready to release his new album. He released his first song titled "D.M.B" which featured the "Love on the Brain'' singer as his leading lady. While not much else is known about the upcoming project, we can only hope that he will rap about the positive life changes that have happened such as starting a family with one of the baddest women in the world and learning more about his identity on his trips to Barbados.
---
The Harlem rapper is Bajan on his father's side and since he began dating Rihanna, he has been spending more time on the Caribbean island. In the new issue of Dazed, Rocky opens up about his new music, how he plans to navigate fatherhood and his relationship with RiRi. The interview took place before the Fenty Beauty owner gave birth.
Here are some of the highlights:
A$AP Rocky on Spending Time In Barbados with Rihanna
"It was honestly so unbelievable. I had family there that only came up [to New York] once every five years, family I only spoke to over the phone my whole life. You remember those one-dollar, five-dollar phone cards? I was raised to know about my heritage, but I was missing the actual experience. I didn't get to experience it until I was an adult. It was one of the most surreal experiences I've encountered in my lifetime."
A$AP Rocky on His 2013 "Fashion Killa" Video That Predicted His Future with Rihanna
"I was just on tour with my lady, you know? We wanted it to feel like a love story, a fairytale with a street twist. I expected my core following to be receptive, but with Virgil in the mix, its success was a no-brainer. I was living in New York at the time, too."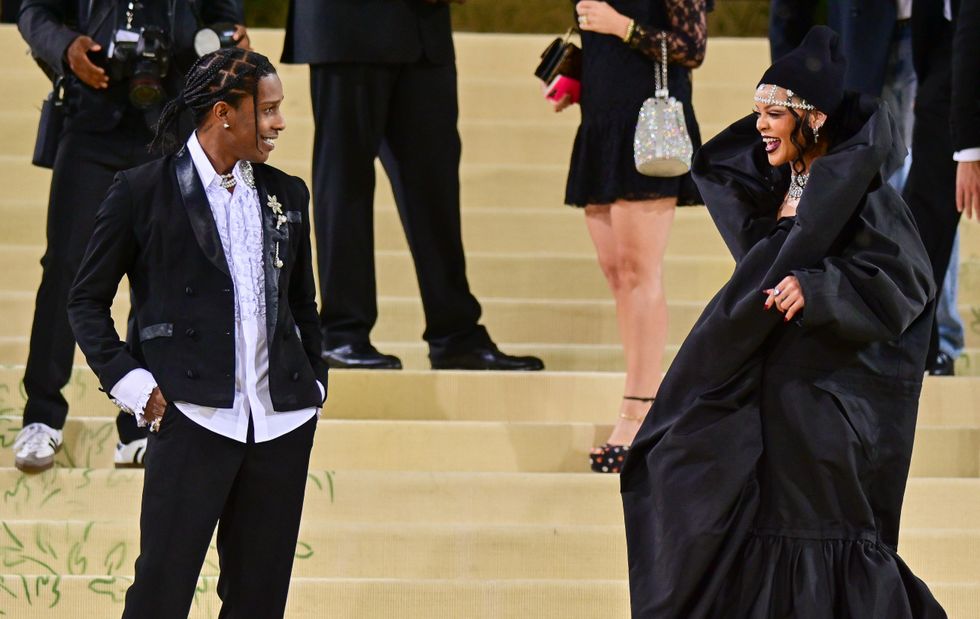 James Devaney/GC Images
A$AP Rocky on His and Rihanna's 2021 MET Gala Looks
"I didn't know what she was wearing, she didn't know what I was wearing. I went to Eli's spot – Eli Russell Linnetz, he owns the label ERL – and when I walked in there was this quilt just sitting on the couch. I was like, 'Can I have that quilt?' And he was like, 'Well, I actually just thrifted it.' He had picked out a few looks for me, but I was on his ass about that quilt. And so he stitched it together and made it a custom piece. That's how I decided to wear a quilt to the Met Gala."
A$AP Rocky on He and Rihanna Matching Each Other's Fly
"I think it's just natural. We happen to look good together naturally. You know, it would take a lot of work to have us forcefully match before we leave the house. Sometimes we match to a T, or we just wear the same clothes. If I buy a shirt that she likes, I expect to get it stolen... but then I gotta steal it back."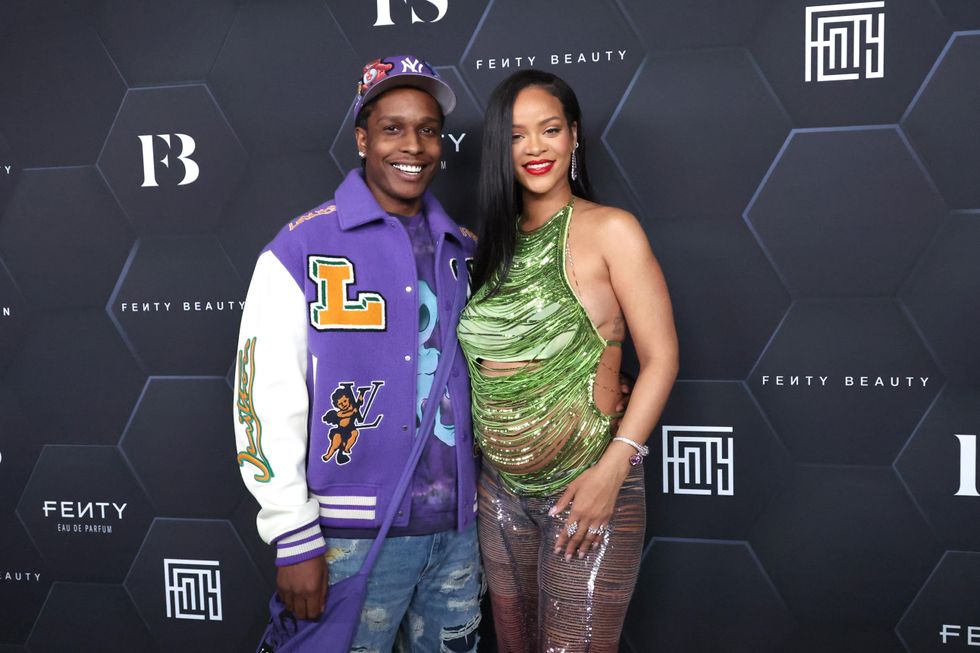 Mike Coppola/Getty Images
A$AP Rocky on What Type of Father He Wants to Be
"I will always remind my children to never lose their imagination, even as adults, no matter what. I actually love to watch cartoons – I've watched like Teletubbies, Blue's Clues, Yo Gabba Gabba, Peppa Pig, and Baby Shark. I hope to raise open-minded children. Not people who discriminate. And I'm not trying to describe a saint, but realistically, I just want a cool child with cool parents."
Let's make things inbox official! Sign up for the xoNecole newsletter for daily love, wellness, career, and exclusive content delivered straight to your inbox.
Featured image by Mike Coppola/Getty Images