Ryan Coogler is a ghost. Well, at least he is on social media.
---
Search the Internet for the young Creed director and you'll find a good 20 articles on his work, future projects, and his commentary about the film industry. But a Twitter account? Non-existent. And if you're looking for him on Instagram your best bet is to catch him through a hashtag. The air of mystery surrounding the guy makes us all the more interested in getting to know the man with a smile as wide as his growing list of credentials.
While we may not know the details of his personal life, what we do know about the 31-year-old Oakland native is that he can tell one hell of a story. And when he does speak, it's thrilling to watch in a way that guarantees you'll take away something you thought you knew everything about. The brother is definitely in a league of his own.
He may be quiet on social media, but Coogler's work speaks loudly for him. So much so that I was able to dig up some interesting info about the young director and what he has lined up next on his plate. Tune in.
1. Initially, Ryan wanted to become a doctor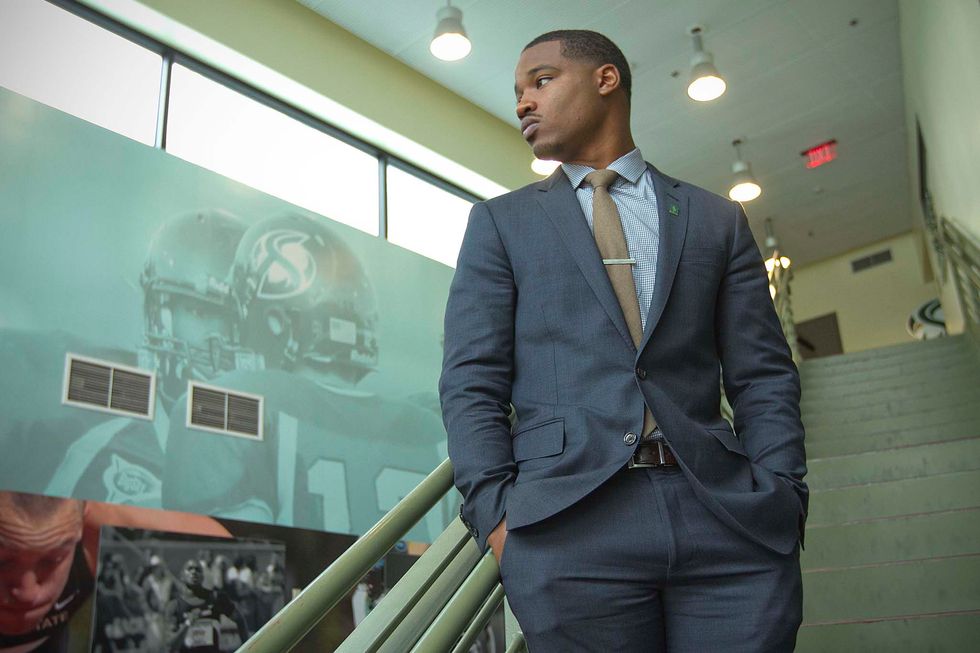 Ryan during a visit to Sacramento State
Can you imagine the film world without Ryan Coogler? I certainly can't. But if Ryan had not been influenced by a college professor, who suggested he become a screenwriter instead of a doctor, that certainly would have been the case.
Ryan spoke with Filmmaker Magazine back in 2012, where he talked about how a college writing assignment, and the cancellation of his college football program, planted the seed to him falling in love with filmmaking.
The assignment was to write about a personal experience, and Coogler wrote about the time his father almost bled to death in his arms. He handed it in, and the professor called him into her office. What did Coogler want to do with his life? "Play ball, become a doctor and be a positive influence in my community," he replied. He remembers her saying, "I think you should become a screenwriter. You can reach more people." Coogler thought she was crazy. "But I was always thinking about stories, so maybe there was something to it."

Saint Mary's cancelled its football program, and the young wide receiver got another scholarship, this time to Sacramento State. There he changed his major to finance while taking every film class he could. By graduation he was "in love with filmmaking." One of his professors had told him about USC film school. "It was either go there or play wide receiver. I was short, my prospects weren't the highest, so I jumped off that cliff and drove to L.A."
2. Ryan's films always show the gripping sides of humanity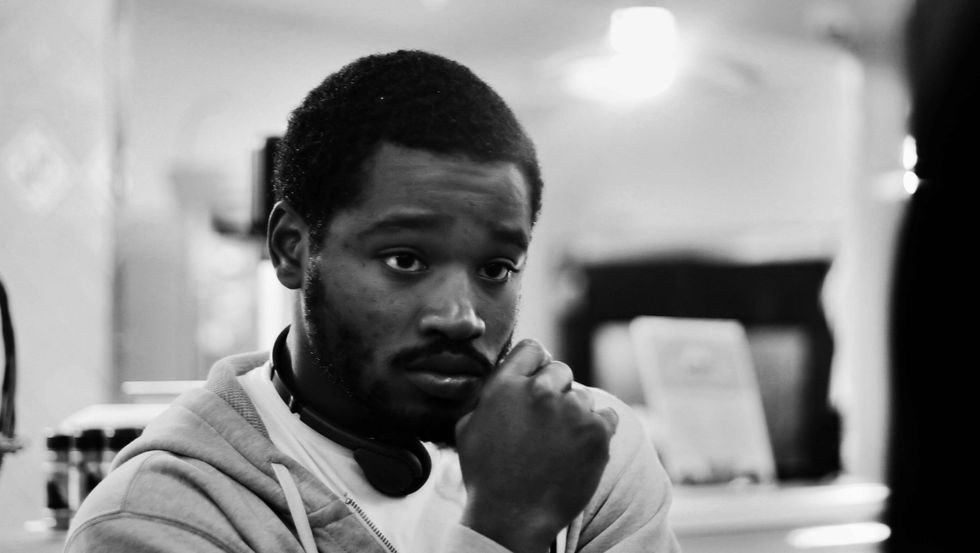 Its's an often unspoken rule that moviegoers need film directors who understand the importance of humanity, and Ryan always had the ability to show this side of his heart in his films. Perhaps this is a character trait that he learned from his parents. Whatever the case, he's always known how to make the hearts of his movie watchers burst, whether it's with pride or pain.
Check out one of his student films called Locked - a story about a young black man who came to terms with the fact that he needed to end his loc journey. Also, get a tissue handy, because the ending will make you cry.
3. Oscar Grant's death had a huge impact on Ryan's life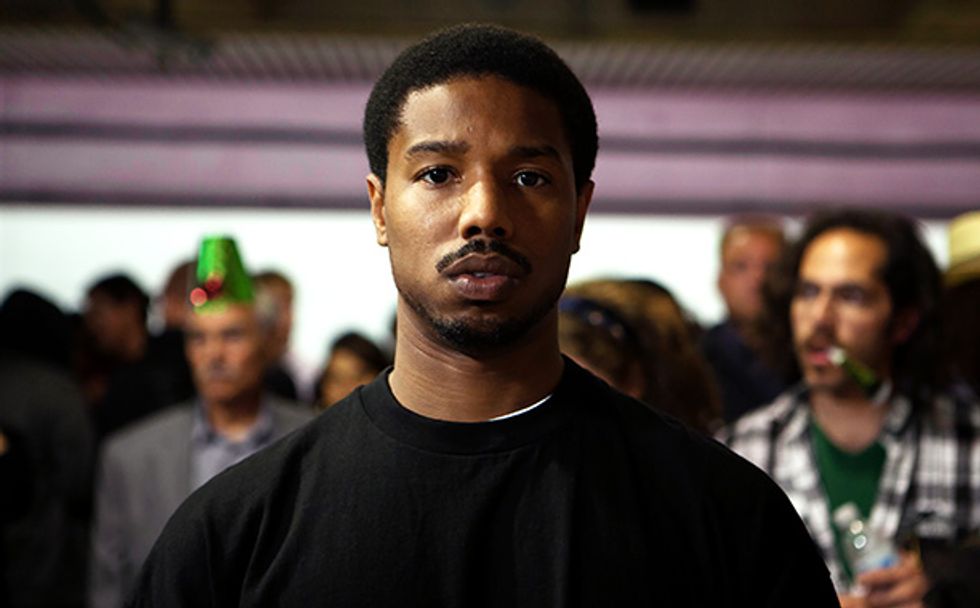 Michael B. Jordan as Oscar Grant in "Fruitvale Staton".
The 2009 death of Oscar Grant, a 22-year-old unarmed black man who was shot and killed by a Bay Area Regional Transit (BART) officer, was a huge blow to the Bay Area community. Outrage ensued after cell phone footage of his death surfaced. After Oscar's death, Ryan, who lived and worked in the same community as Oscar, realized that he could have been the one who was killed by a BART officer that chilling New Year's Day. He told CNN back in 2013,
"If Oscar were alive today, he'd be the same age as me right now, he'd be 27," Coogler, who grew up in the Bay Area, told CNN at the movie's New York premiere. "When it happened, it really affected me. That's also something that I deal with on a day-to-day basis, losing friends to gun violence. I've seen lives cut short too soon."

He adds, "What gets glossed over is that we're human beings too, like everybody else, young African-American males. Our humanity can often be found in our relationships with the people who are closest to us, and those relations aren't often shown in headlines and whatever types of media you see us portrayed in. I hope the people can see a little bit of themselves in the character if they sit down and watch the film, and have a little bit of insight."
4. A meeting with Forrest Whitaker changed everything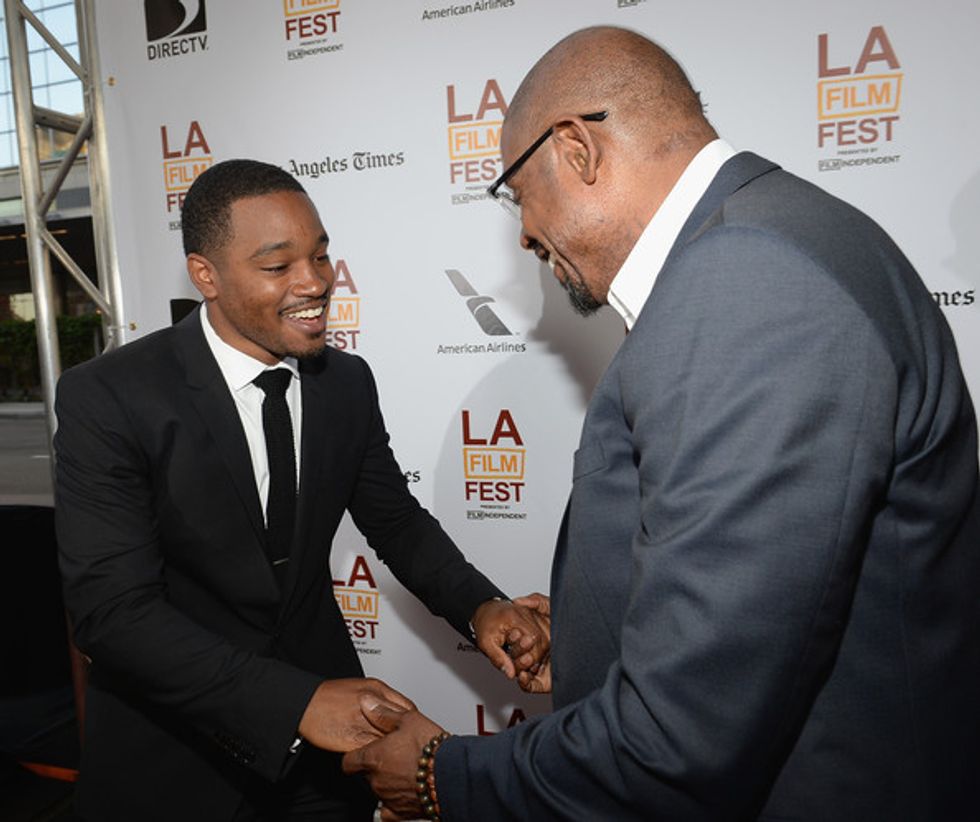 Forrest Whitaker and Ryan Coogler at the LA Film Fest
Thank goodness for Forrest Whitaker! Back in 2011, Whitaker's production company was looking for some fresh new talent to develop. After scoring a meeting with the Oscar winner, Whitaker was intrigued by Ryan's pitch to tell the Oscar Grant story. According to Ryan's 2013 BuzzFeed interview,
They discussed some TV ideas he had, as well as a number of script concepts in the works, and it was Coogler's desire to make a movie about Grant that sparked Whitaker's interest. Suddenly, he had a little bit of cash and a heavy hitter in his corner, and after making several short films, his first feature was in sight.
5. Ryan thinks women are better filmmakers than men, so he hired women cinematographers for Creed and Fruitvale Station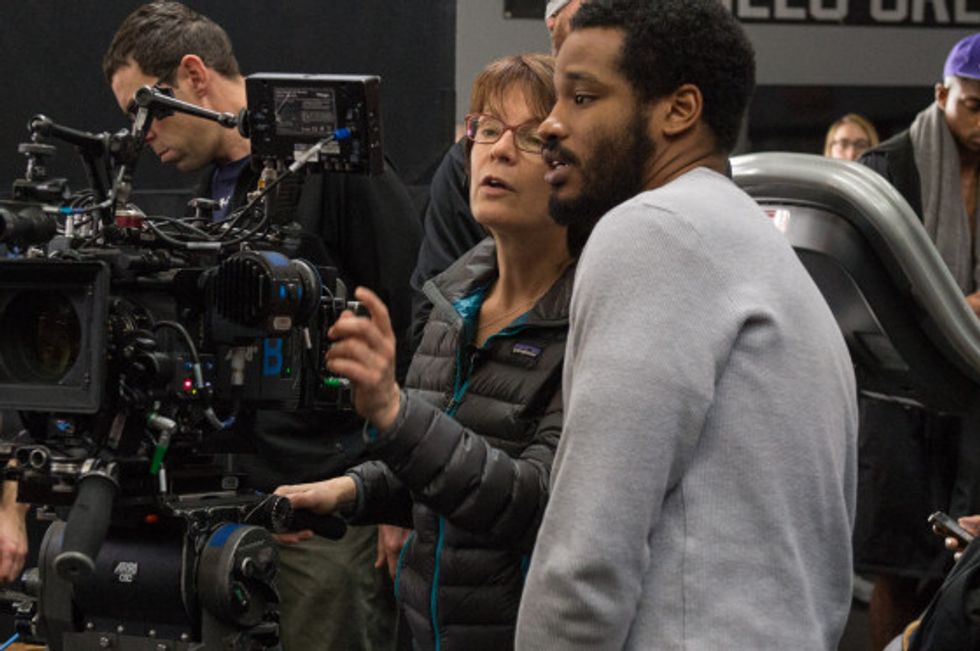 Ryan Coogler with cinematographer Maryse Alberti on the "Creed" movie set.
Ryan told Variety that he depended on women behind the camera to help him bring his movies to life.
"I feel like women are better filmmakers than men," says Coogler, who hired female cinematographers for both of his features. "They're equipped to do this job, in many ways, better than us. They're infinitely more complex. They're stronger and sharper. We're going to get better movies (if we have more female filmmakers). But they've got to be given the opportunity."
6. You can thank Ryan Coogler's activist group for 2014's #BlackFriday boycott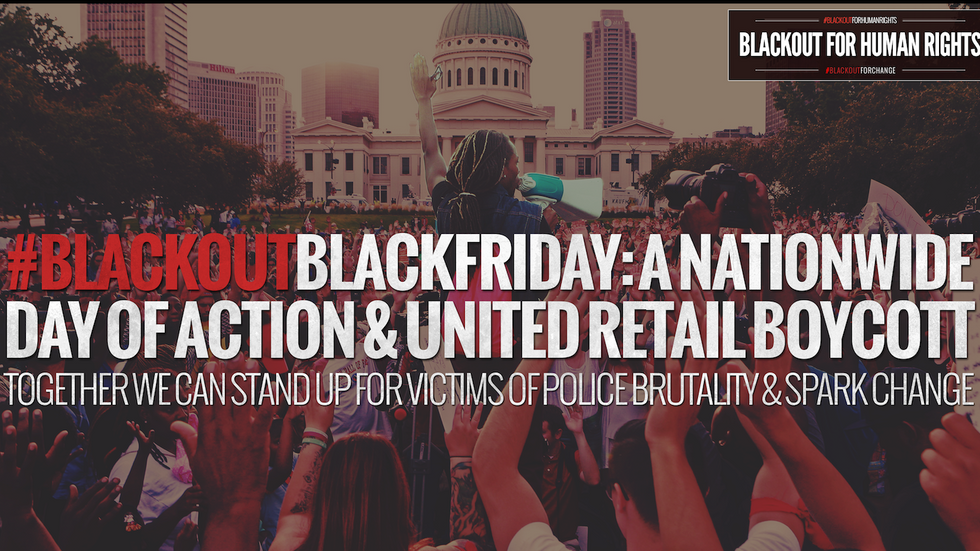 Ryan is the founder of a group called Blackout for Human Rights, which is a national network of artists, activists, faith leaders, and others, who address American human rights violations and injustices. According to his Vice News interview, a combination of films, festivals, and direction action has helped the group to "raise awareness of, and combat, human rights violations." 
Blackout for Human Rights had it's first major movement in 2014 when the group called for a boycott of America's busiest shopping day - Black Friday - after the non-indictment of officer Darren Wilson, who was involved in the shooting death of Michael Brown.
Ryan says that addressing these issues in communities across the nation comes with the territory of being an artist. He told Vice News,
Whether folks take it directly on their shoulders or not, I think it comes with the territory for artists to reflect on things that are going on in the world at large. In general, artists who represent, or come from minority communities, tend to have that pressure on their shoulders a little more. That being said, it's not just black folks in our network. Our network is very diverse. We have people who come from a variety of different backgrounds that are actively a part of it.
7. It's because of Ryan that we now know that J. Cole had a secret marriage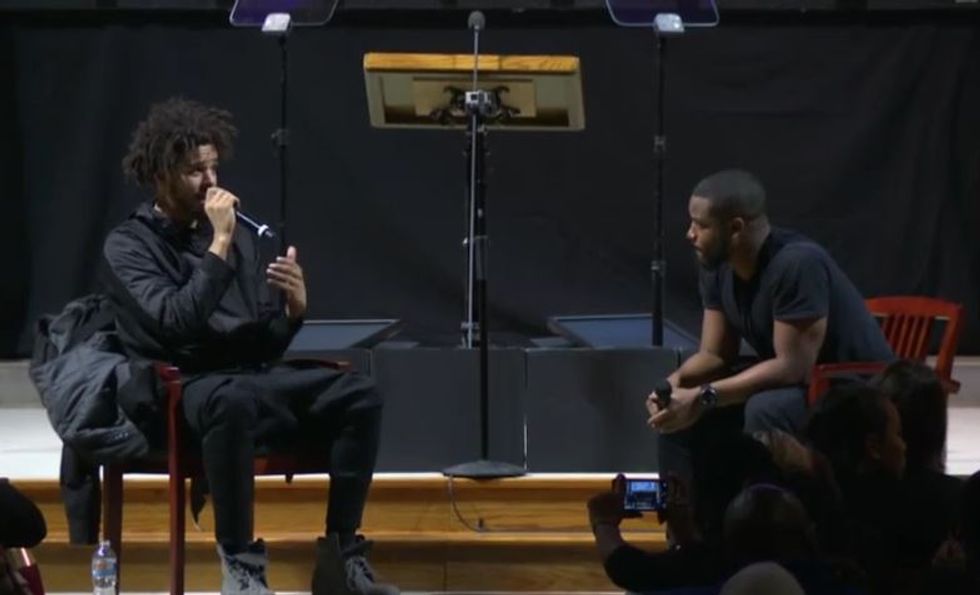 Oops! While interviewing J. Cole for a special panel discussion at his #MLKNOW event in New York City, Ryan accidentally revealed that J. Cole was a married man. Afterward, Ryan reminded J. Cole that he'd never interviewed anyone before (but somehow broke a million hearts around the world by letting the cat out of the bag)  Ouch! Take a look at the exchange below.
8. Ryan is also having a wedding of his own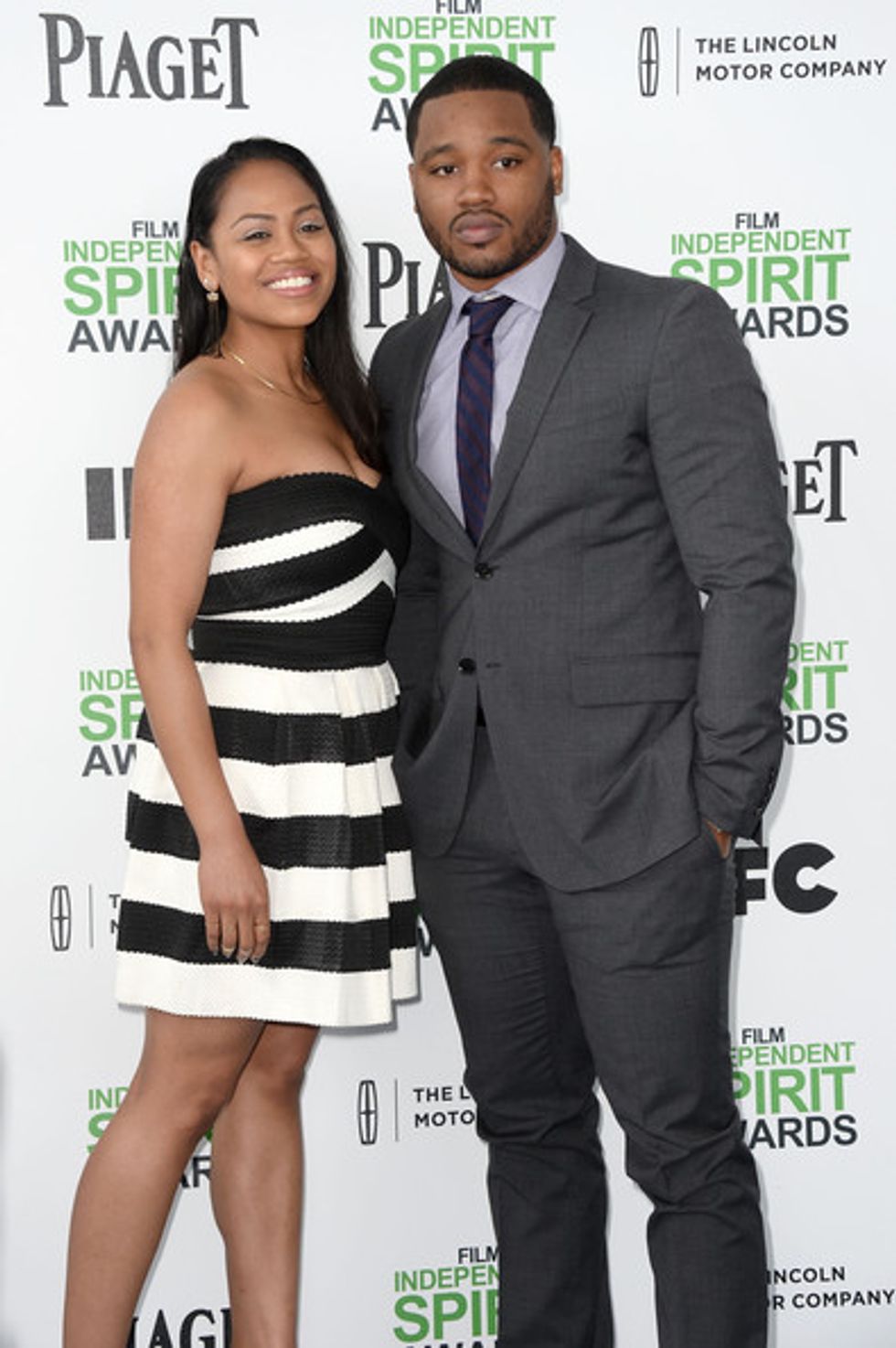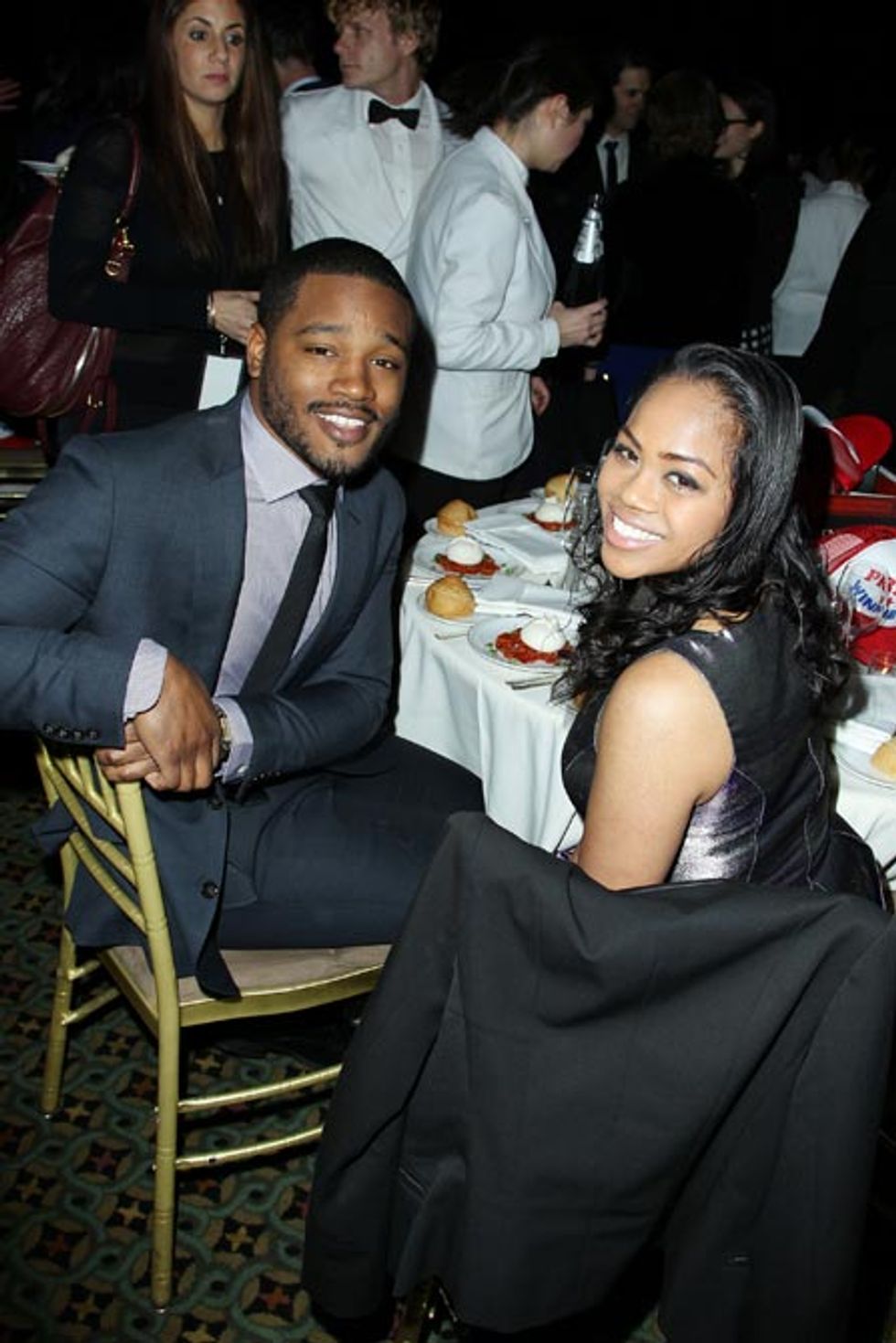 Talk about #CoupleGoals! In the past, Zinzi and Ryan worked together on his USC feature film Locked, and ever since she's been by his side.
The happy couple is slated to tie the knot this February in Los Angeles.
9. Black nerds on Twitter rejoiced when Ryan Coogler was locked in as director for Marvel's upcoming "Black Panther" movie
Several Hollywood heavy hitters were rumored to be in talks with the directing of Marvel's next superhero character Black Panther, including Selma director Ava DuVernay. But it was Ryan who landed the gig. The upcoming film about the king of an advanced African country who moonlights as a superhero, and eventually becomes an Avenger, left black nerds on Twitter super excited for the movie's 2018 release.
The more Ryan Coogler interviews I watch the less patient I become for Black Panther.

— Mike Hinson (@Mike Hinson)1453231072.0
All I can say is after watching Ryan Coogler on #MLKNOW is that I am even more excited about what he does with "Black Panther"

— ReBecca Theodore-Vachon (@ReBecca Theodore-Vachon)1453179588.0
Whenever I hear about Ryan Coogler directing black panther, I get excited. I'm so proud ✊

— W'Jeno (@W'Jeno)1452992381.0
What added to the excitement was the fact that Ryan grew up reading Black Panther comics. So you can sort of say that his new job is a dream come true. He told MTV News,
"The thing that got me most excited is that was the first African American character that I was introduced to in the mainstream comics...I used to go to a comic shop right next to my elementary school in between basketball practice and track practice. We would go there and hang out. I remember one day, I asked the comic book owners, 'Are there any comic books about black people? Like X-Men or different things?' And he pointed out a couple of issues of Black Panther so that's the most exciting thing I would say."
Intrigued? I know we are. Share your thoughts on Ryan Coogler below!