---
In About Face, xoNecole gets the 411 on IGers who give us #skincaregoals on the daily. Here they break down their beauty routines on the inside and out, as well as the highly coveted products that grace their shelves and their skin.
I had the pleasure of meeting Brooklyn-based creative Tauri Janeé when I was facilitating a conversation with her about the adultification of Black women during an online event curated by founder Yasmine Jameelah's organization, Transparent Black Girl. After speaking with the Black femme artist for nearly half an hour and doing a Zoom twerking session, I knew I had to speak with her about her glowing skin. Before we jumped into everything skincare, I wanted to know all about her career as a full-time creative and how it impacted her day-to-day life during the pandemic.
"I recently transitioned into being a full-time creative, meaning my income derives from the different creative projects I'm working on. Most of them are design-based which is affirming because I taught myself how to use Photoshop. I've also leaned further into influencing. I've always been intimidated by that career path, but quarantine has changed me," Tauri told xoNecole. "It's helped me realize how independent I can be and I've used that energy to invest further into my creative goals. In the past month, I've created more opportunities for myself than I ever did when I was a corporate girl."
In this installment of xoNecole's About Face, Tauri talks about a red lip boosting her confidence, using a face mask if she's feeling a little extra spicy for her skincare routine, and being inspired by Alicia Keys.
Her relationship with beauty and skincare…
"I'm still building a relationship with beauty and skincare. My high school prom may have been the last time I had on a full face of makeup. Right now, at this very moment, I still don't know the difference between primer and concealer. Growing up, the women in my family didn't place an emphasis on beauty. To this day, my grandmother will say things like, 'Who cares what other people think about how you look?' or 'Do whatever the [redacted] you want with your body!'"
My morning routine consists of...
"Unfortunately, I am one of those people who checks their phone first thing in the morning. I wish I could say I got up, drank green juice, then completed four sun salutations but that would be a lie. I also spend a good deal of time staring at the ceiling, trying to make sense of how every moment of my life has led to yet another day of me sleeping in until noon."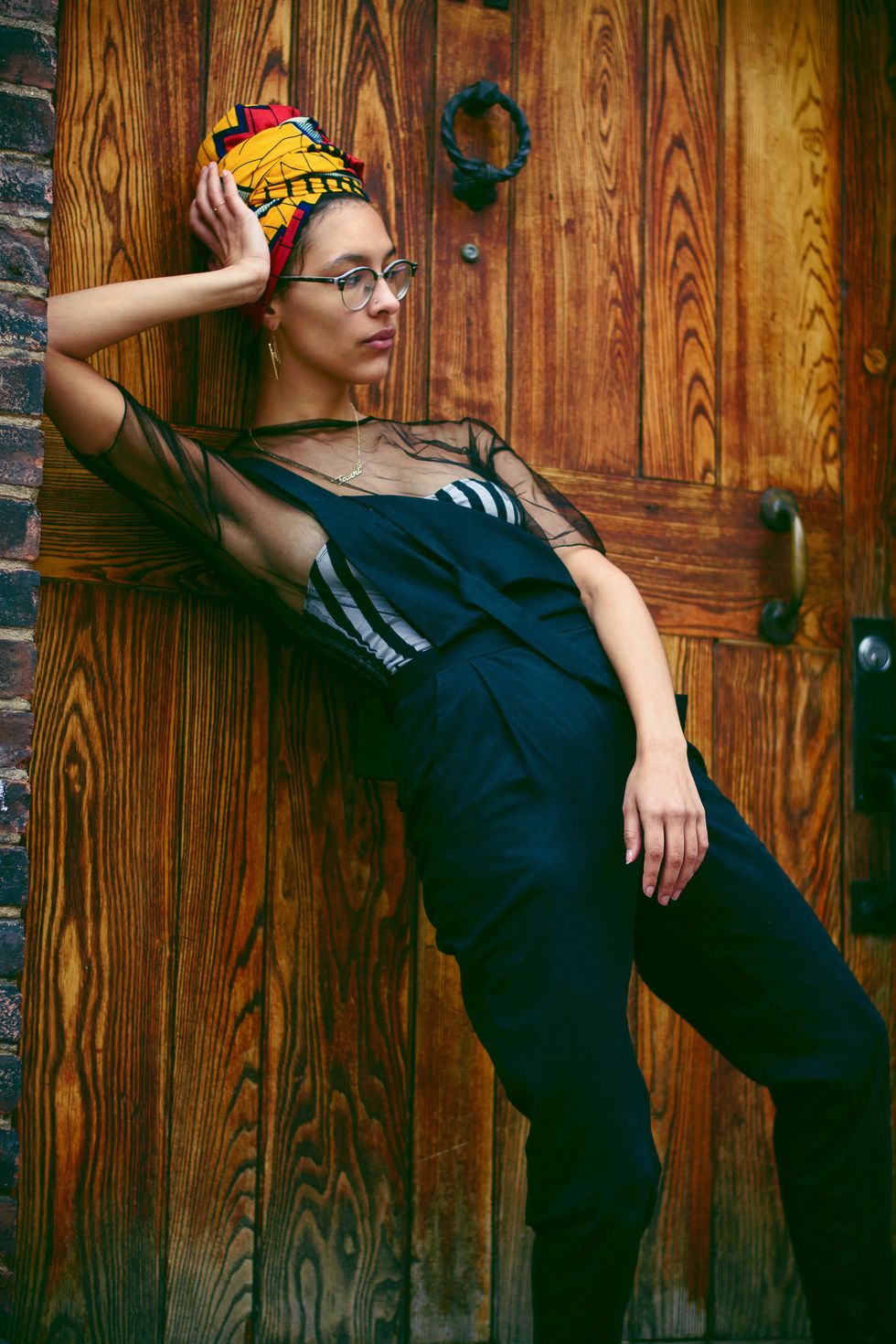 Tauri Janeé
My AM skincare routine looks like…
"When I remember to wash my face, I typically use Glossier's Milky Jelly Cleanser. I like it because it never leaves my face feeling stripped. It has a consistency that I've never felt in a face wash before. Afterwards, I use a toner from AMOREPACIFIC, followed by the Glossier Priming Moisturizer and an AMOREPACIFIC serum oil. My old job used to give away products that were gifted to us. I had to Google Amore Pacific and let's just say, when this batch is gone, ya girl does not have the budget to replenish it, ha!
"I'm always inclined to point out that I've been on birth control since I was a teenager and it has significantly influenced my skin. Often when people compliment my skin I respond with, 'Thanks, it's the hormones.' I don't say this as an advocate for taking birth control to manage your skin, but to highlight that it's not always about having the perfect product! Products I use during the day include Supergoop sunscreen, Glossier Rosewater Soothing Face Mist, Nivea Moisture Lip Care (this product has never failed me) and beauty supply store lip gloss."
How my skincare changes for the seasons…
"My skin gets so unbelievably dry in the winter. At that point, I'm practically inhaling moisturizers. My nose and lips suffer the most. I always make sure to moisturize them before bed. If not, I'll wake up with split skin to compliment the crust in my eyes."
My go-to makeup look consists of…
"I don't wear makeup. Every now and then, if I'm up for it, I'll throw on a red lip. My friends have a joke where they say, 'You know Tauri is feeling herself when the red lip comes out.' They aren't wrong. Nothing like the confidence that comes along with a red lip."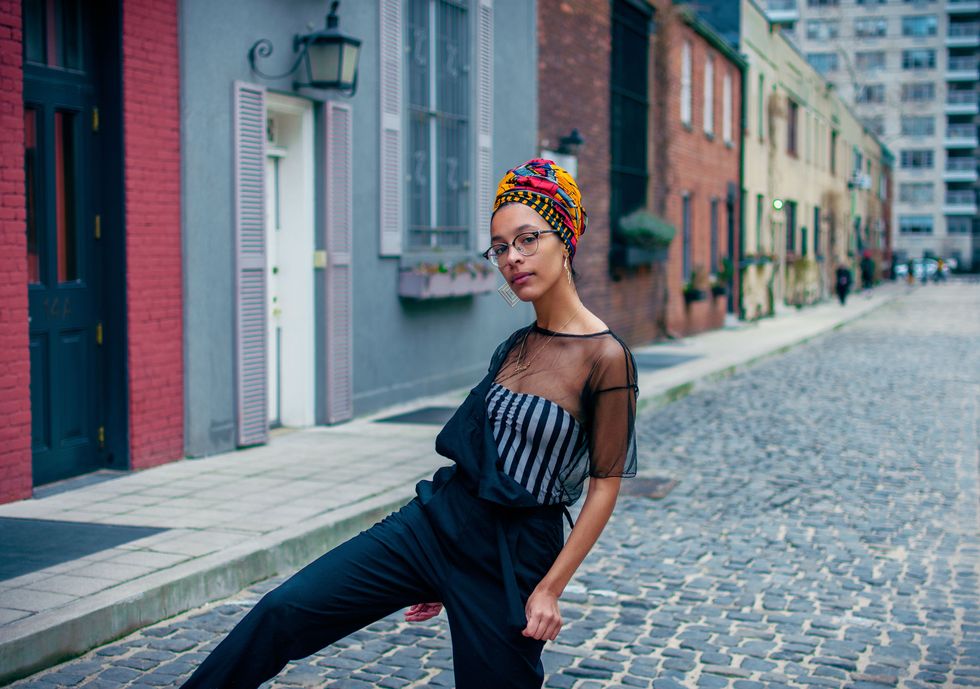 Tauri Janeé
How I approach beauty from the inside out…
"Drink water. I don't say this as a joke or to follow any trends. If I am not hydrated, I pass out. In grad school, I spent a day tanning in my backyard, only to faint on my kitchen floor later because I didn't drink enough water."
What self-care looks like to me…
"A good playlist, my journal, pastries and art."
My travel skincare routine looks like…
"My skincare routine goes out the window when I travel. How anyone can think of exfoliating while eating tapas on a foreign balcony is beyond me."
My earliest beauty memory…
"I used to rip pages of Alicia Keys out of magazines and show them to my godmother so she could recreate the hairstyles on me. Getting my hair braided are some of my earliest memories of feeling beautiful. I'd whine and cry throughout the process, but afterwards I would stand in front of the mirror in awe. I really felt like the girls on the cover of Vibe magazines. That's the power of representation.
"(P.S. There was a boy on my street who'd chase me around and say, 'Sing me a song, Alicia.' Shout out to him for gassing me!)"
For more Tauri, follow her on Instagram.
Featured image provided by Tauri Janeé