Nostalgia hits an all-time high whenever OFWGKTA a.k.a Odd Future come up in music conversations.
---
While members like Tyler and Frank went their own routes with their extremely loyal fanbases pushing them to mainstream success, Syd has always been an artist that I believe deserves more credit than she is given.
As the lead vocalist of the Grammy nominated R&B group The Internet, the 26-year-old keeps a humble low profile while creating soulful gems with her group members and her own solo critically acclaimed album, Fin last year. All while being one of the few artists to represent for queer Black women.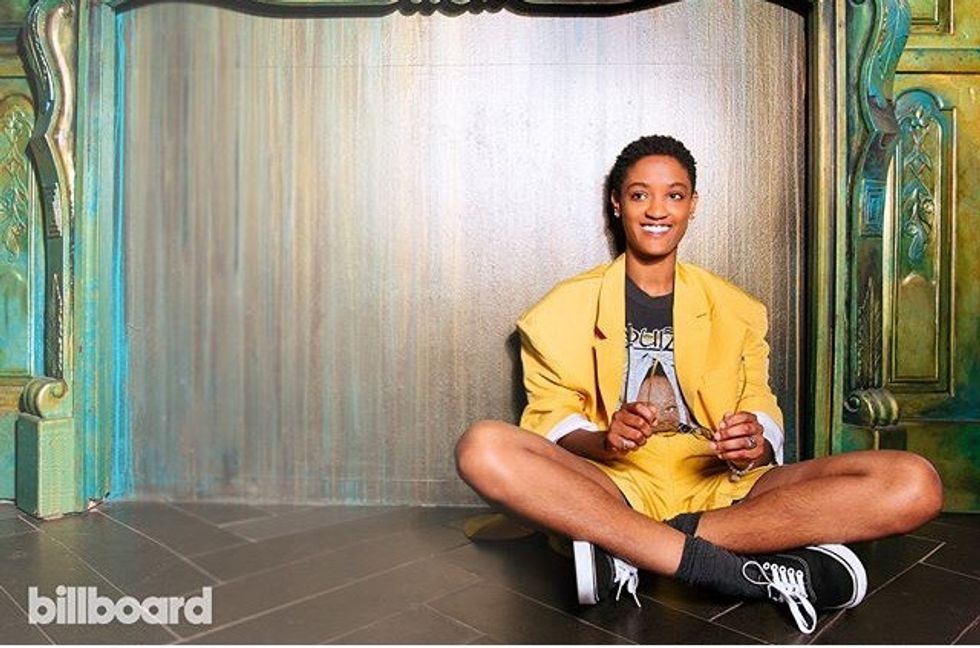 Billboard
Billboard interviewed Syd for its Pride Month edition and she discussed becoming more openly vocal of her sexuality and how she began to translate that personal change into her music. She told Billboard:
"In the beginning of my career, I made it a point to avoid those topics of conversation and just normalize it. Being gay is normal. These days I'm not shying away from these kinds of topics. I do want to inspire people -- young girls who may like to wear boys' clothes and who romanticize women and feel nothing wrong with it."
Through her platform, Syd also revealed her aspiration to be a true pioneer for women empowerment starting with an all-women festival. In a time where women in the music industry have to work ten times as hard to be recognized, an all-women festival would give the exposure and support these queens deserve.
"I've always been comfortable with my gayness, but I was intimidated by the social anxiety... What I'm focused on these days is stuff that empowers and unites women. If you want to be a pioneer, you have to be intentional, at least a little bit."
Recently, Atlantic Records had an event showcasing its female rap artists Rico Nasty, Maliibu Miitch, and Bri Steves. Fellow upcoming rapper Tierra Whack came out to support while DJ Diamond Kuts was on the 1's and 2's. Just seeing so many talented women on their grind in one room is an inspiring, heartwarming sight and is a reminder that we need more events similar to this.
If Syd brings her plan to fruition, it would be a groundbreaking experience that the music industry needs.

More exciting news is The Internet's fourth album, The Hive, will be released on July 20. Features that are set to appear on the album include Tyler, the Creator, Mac DeMarco and Dev Hynes. In the meantime, get your Syd the Kid fix by jamming out to The Internet's latest singles "Roll (Burbank Funk)" and "Come Over".
Read Syd's full interview with Billboard here.