---
Issa celebration, ladies! February has arrived to the year via black car service and it's ready to swag surf on the necks of the culture. The beauty of it all comes in seeing most businesses adapt to a more inclusive marketing outreach, but the beauty, beauty of it, is seeing black businesses celebrating us as loud and unapologetically as possible.
And y'all know how much we love supporting our black queens around here, so when we saw the latest promo for one of our favorite hair lines, Pattern Beauty, we completely lost our wigs.
Why? Because it was beautifully black AF.
In celebration of the launch of their newest collection, which consists of two new products: a hair mask and scalp treatment, the haircare juggernaut released a full visual, complete with black embracing, customary cultural screenshots, and so much more to have the blackity black black cup runneth over with happiness. The cinematic shots, the inclusion, the rawness, and most of all, the approach to a life and upbringing that only we understand is almost too much to handle.
It also comes complete with community shots from real customers, and a signature slogan, #HonorYourPattern, to welcome and encompass all hair types from 3B to 4C.
If you're unfamiliar, Pattern Beauty was founded by Tracee Ellis Ross, a hair icon of this generation. Beyond its very hair-famous founder, Pattern Beauty is legit, with their backstory detailing how they are, and plan to be, an ally for us naturals. Ross even detailed her entire journey, from Girlfriends to Pattern Beauty, in a personalized blog post.
On why she created the visual to roll out the new products, she tells O Magazine:
"I think art plays a big part in the changing of people's hearts and minds. I think storytelling is a huge part of that. Being transparent and honest about the experience of discrimination is a big part of changing the culture. And we know that culture then starts to influence policy."
And each product in the new line is carefully crafted with us--and only us--in mind. The products are:
Pattern Beauty Definition & Curl Elongation Mask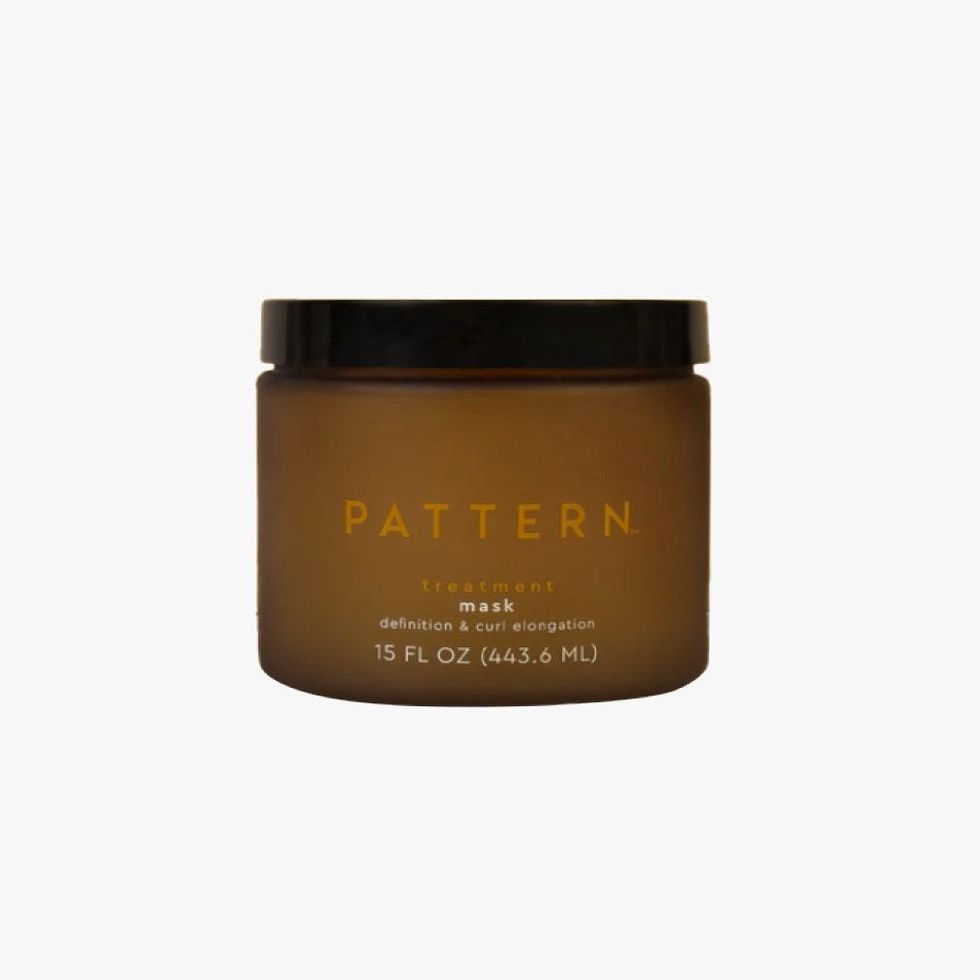 Pattern Beauty
Ross explains:
"In a nod to ancestral home remedies, which is so much of what Pattern is about, is this idea that all of us with curly, coily, and tightly textured hair have become our own best experts. We come from a legacy of self-care that is haircare. And so one of the new products is an innovative hair mask that combines fermented rice water and moringa oil—two time-honored hair treatments that have been formulated in a modern way. And the beauty of it is that it aids in length retention. For so many of us with curly hair, shrinkage is an issue."
Pattern Beauty Invigorate & Cool Scalp Serum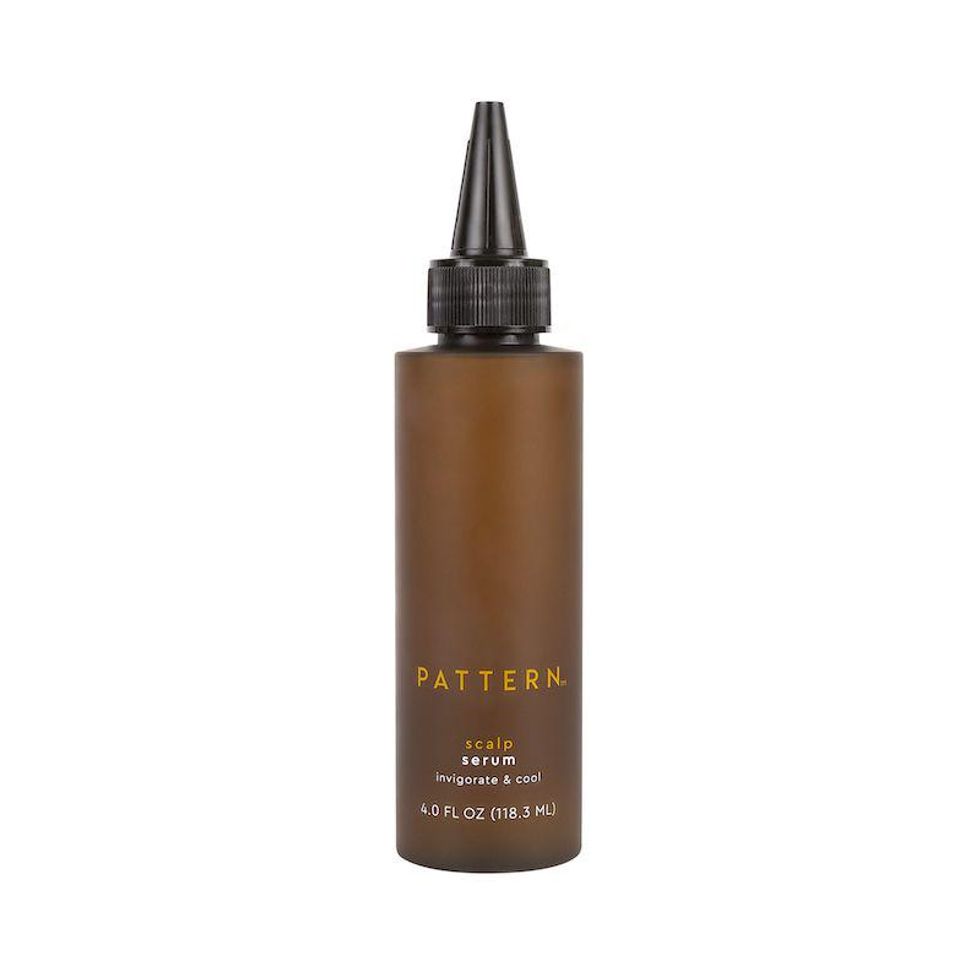 Pattern Beauty
She continues:
"[The second product] is a scalp treatment, which has rosemary and lavender oils. It's a beautiful way to hydrate the roots of your hair, which we know is what promotes hair growth. It also has a cooling and beautiful smell that stimulates the scalp. It was a really exciting process. We've moved from rock your pattern to style your pattern to honor your pattern."
Queen.
--
Click here to watch the entire promo video.
Are you a member of our insiders squad? Join us in the xoTribe Members Community today!
Featured image by Pattern Beauty/Instagram