The second month of every year, fashion aficionados gather on a tiny island to enjoy the latest and greatest from fashion designers all over the world. As someone who loves fashion, every year, I look forward to attending the shows and being immersed in the sea of fashionable people NYFW has to offer.
From the models to designers to celebrities sitting pretty in the front row, New York Fashion Week is nothing short of incredible.
---
This year, I felt a new layer of excitement around the NYFW buzz. Unlike the years before, I had received so many invites to be a part of the shows I had initially just been a voyeur to. I felt validated and authenticated. And as I began packing my suitcase for my trip to the Big Apple, I was excited about being one of the street style goddesses that photographers immortalized for the love of fashion.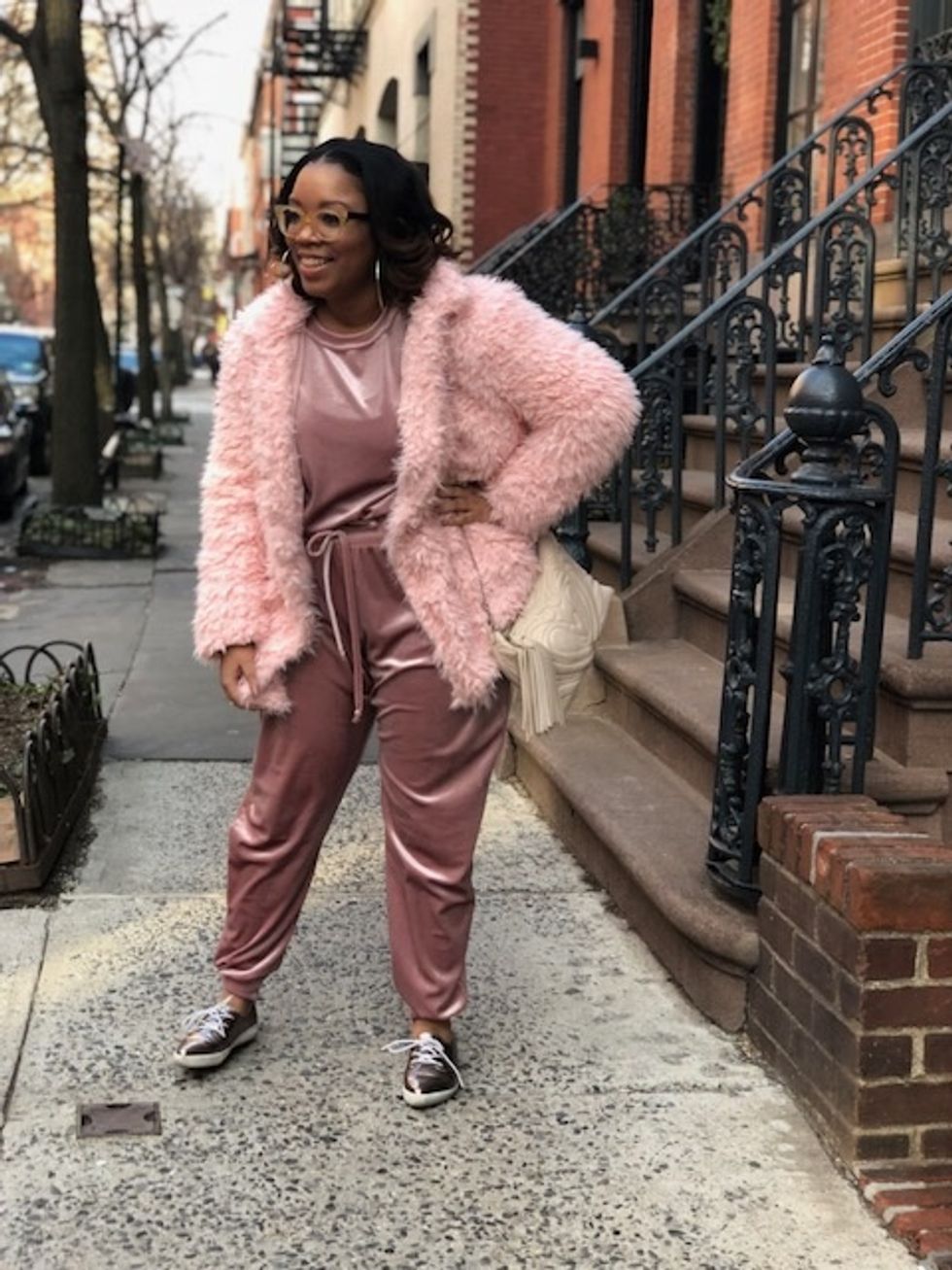 Suffice to say I was hype days later when I was in the city, walking to my first show at Industria. I came across photographers snapping photos of influencers and celebrities' unique street style. For a second, I was hopeful that someone would ask to take my photo because I knew I was fly.
But then, I noticed a trend.
Most of the photographers were enthralled with shooting white and Asian women.
I stood back and watched as many of the male photographers waited for women of darker persuasions to pass so that they could snap the perfect picture of the other, less melanated women. It became a game for me as I counted each time the photogs opted not to capture the essence of black women. For every 10 white/Asian women, photographers snapped one shot of a black woman.
Once I entered the show, I felt even more intimidated. If you are lucky to get a seat at a show, you feel like you've made it. But if you're not on the front row, you contemplate if you're as important as you imagined.
You doubt yourself, your validity, and your existence in the space altogether. For a moment, I was envious of the women that were specifically seated in the front row.
Was I not good enough for the front row?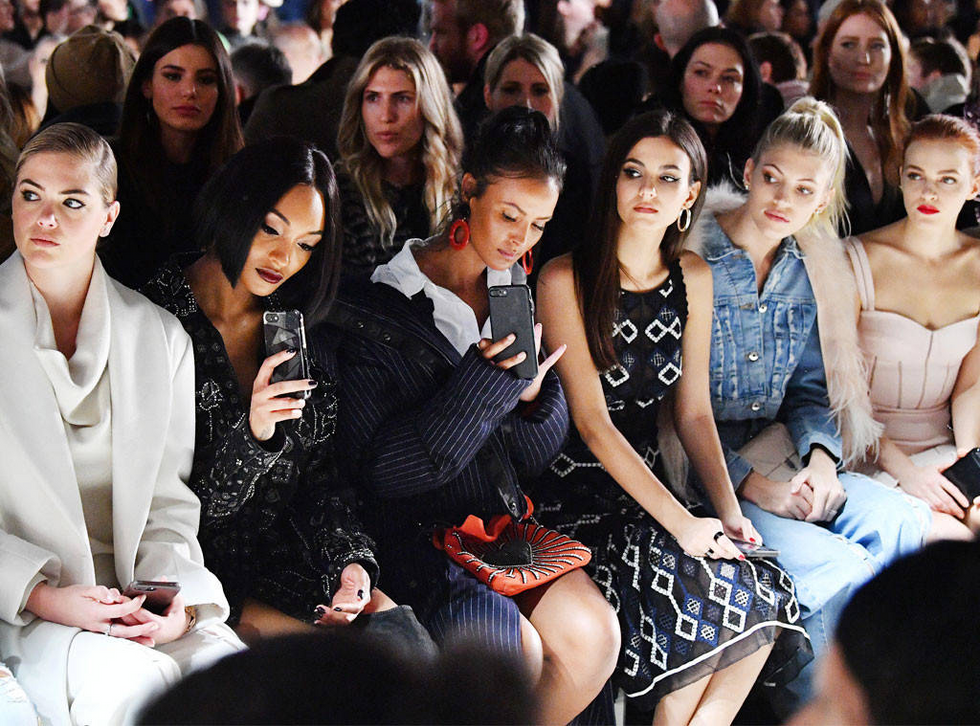 Dia Dipasupil/Getty Images
The questions of self-doubt came rushing through my head like a hurricane. However, whatever ill feelings I held toward the onlookers in the front row dissipated and made way for a new set of emotions. I went from wanting to be on the front row to not feeling invested at all. This was especially true when I experienced the other end of the spectrum: the fetishization of black women on the runway.
During one fashion presentation, I watched a young man completely fetishize a young black woman. As she stood draped in an intricate design, he gazed at her up and down while licking his lips as if she was a piece of meat. This went on for about five minutes and the young model was so uncomfortable, you could see it through her body language.
Contrary to what I witnessed from the street style photographers, black women on the runway were seen in a different light.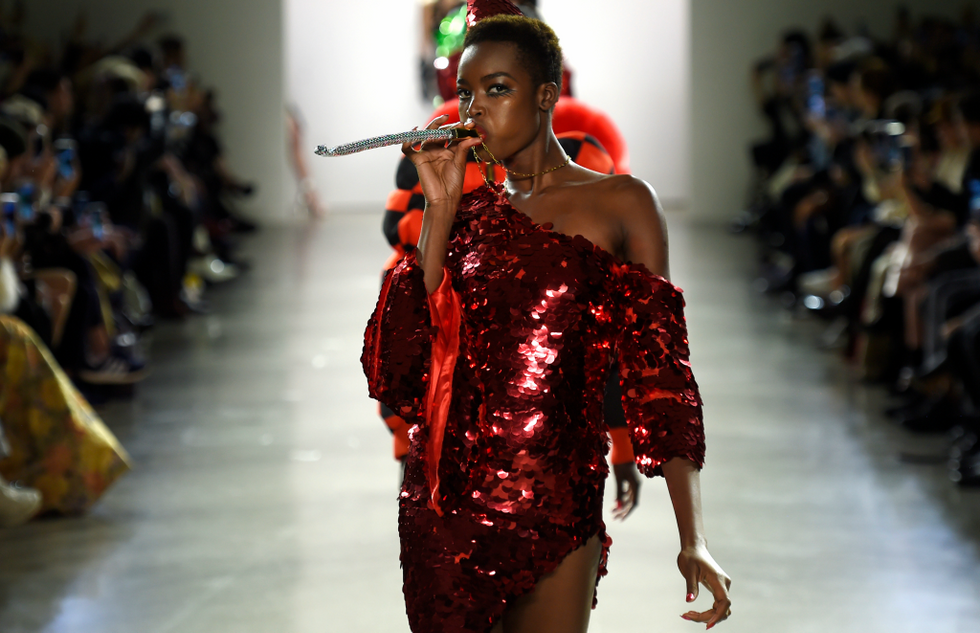 Christian Cowan fall 2018 at New York Fashion Week/Rex Shutterstock
And it made me question, which is worse?
While I want to feel like all women are valued at the same level, I don't want to be spellbound into my own objectification. I struggle with this concept because I want nothing more than for black women to be praised for their allurement. However, I would hate to see it happen through the male gaze of hypersexualization.
All of these moments led to me feeling doubtful and unworthy. Ironically, I never knew how much I was seeking validation from others until this year at NYFW. I don't know if it's because I was exposed to a different perspective of the fashion industry, or if I just wanted to feel accepted in general. I kept thinking, "Did this little black girl from Memphis belong in this big city in this high fashion environment?"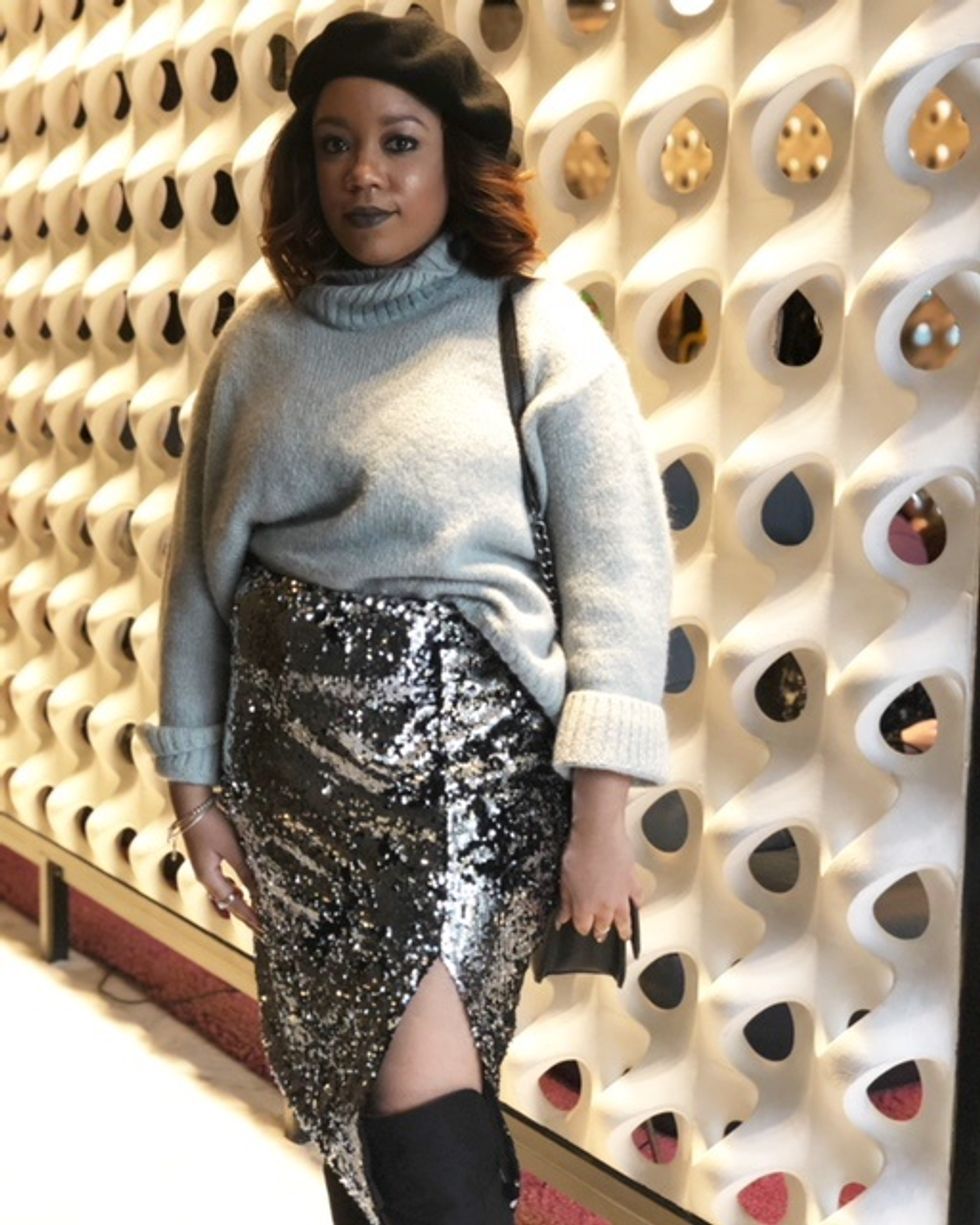 Studies have shown that black girls begin questioning their own ideas of beauty at a very young age, and here I am at 28 years old STILL questioning my beauty, style, and virtue. Along those lines, I realized the ideals of race and beauty have always been intertwined for me. For most of my life, I have compared my hair, skin, and essence to other women. Most of the time, those women were not of color because that's what the standard of beauty has been for centuries.
We have become a society that thrives on likes, shares, and views. If a selfie doesn't get as many likes on Instagram, does that mean I am not enough? How many likes is my life worth? Does it mean I'm unworthy? How did I get here?
All of these questions can plummet your self-confidence that you worked so hard to build and maintain. In my doubtful moments, I had to give myself a pep talk because I cannot live my life comparing my accomplishments, beauty or style to others. Everyone has divergent beginnings, detours, and destinations so there is no way that our journeys will be carbon-copies.
You may not know that you are comparing yourself to others until you are in the moment feeling undeserving. During my moments of self doubt, I chose to focus on my strengths.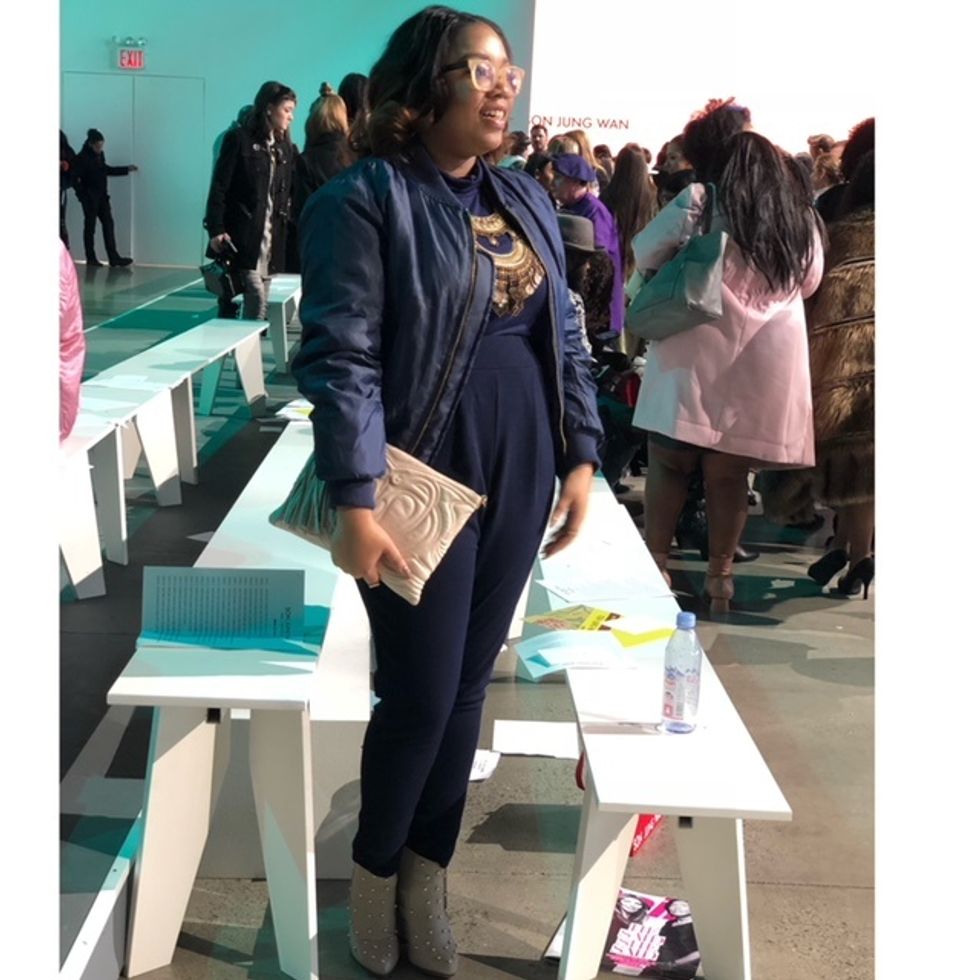 More often than not, I am given a mountain to be proven that it can be moved.
Most importantly, I was reminded by my friends and family that there is someone else who is observing and rooting for you that wants to be you. It's a cycle but it should be an evolution that includes motivation and encouragement between you and yourself.
I made it through NYFW by focusing on my journey and my journey alone. This aided in me not discrediting other women that were worthy of their accomplishments. After processing everything, I realized that comparisons can cause resentment and ain't nobody got time for that. Time is too precious to be wasted on negative thoughts.
Being the spiritual woman I am, I found myself praying in the midst of my worry. I was reassured that when God made me, He knew that I would have individuality like no other being.
By the end of NYFW, my motto was, "More appreciation and less competition." The only competition I have is with who I was yesterday.

Featured image by Getty Images