What if I told you that the universe is conspiring to help you achieve all of your heart's desires? What if that vision that you had was more than just a dream? What if everything that has happened in your life up until this point has been so that you can make that dream a reality? The truth is, that's exactly what I'm telling you, sis. Issa fact.
---
When we're little, we dream of becoming astronauts, firefighters, and in Missy Elliot's case, a world-renowned superstar. In a recent interview with Marie Claire, Missy opened up about how she manifested the life of her dreams by simply speaking it into existence and letting God handle the rest.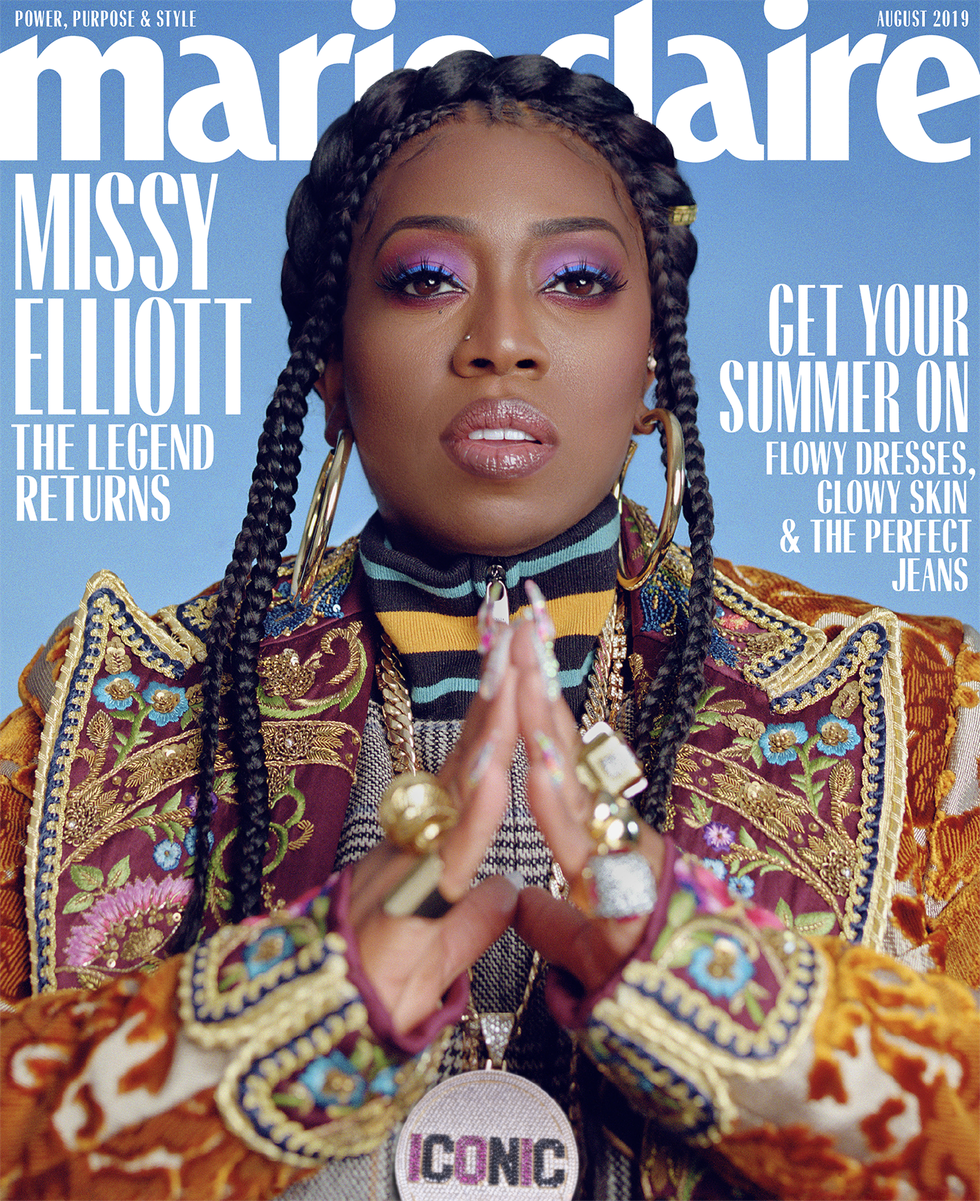 Micaiah Carter
As a grade school student in Virginia, her classmates would have never believed that Melissa Arnette Elliot would one day win six Grammys, two AMAs, and become the first female rap artist to be inducted into the Songwriters Hall of Fame, but she did. In fact, Missy said that she saw herself as a legend long before anyone else could. Missy explained that in elementary school, every week, the teacher would ask the students what they wanted to be when they grew up, and Missy's answer was always the same:
"'I'm going to be a superstar,' and the whole class would bust out laughing."
While some may have felt discouraged, to Missy, the giggles of her classmates acted as motivation to become the icon that she was born to be. Instead of feeling crushed by the pessimism of others, she began to speak the life of her dreams into existence:
"It's funny because I was just telling somebody that everything I spoke, I've done. And that's how powerful the tongue is...I used to sit in the house and act like I was having conversations with Janet and Michael and Madonna and whoever. I then would go and say my thank you's for award shows that I hadn't made it to yet. I had speeches, and I would be in the mirror thanking my mama."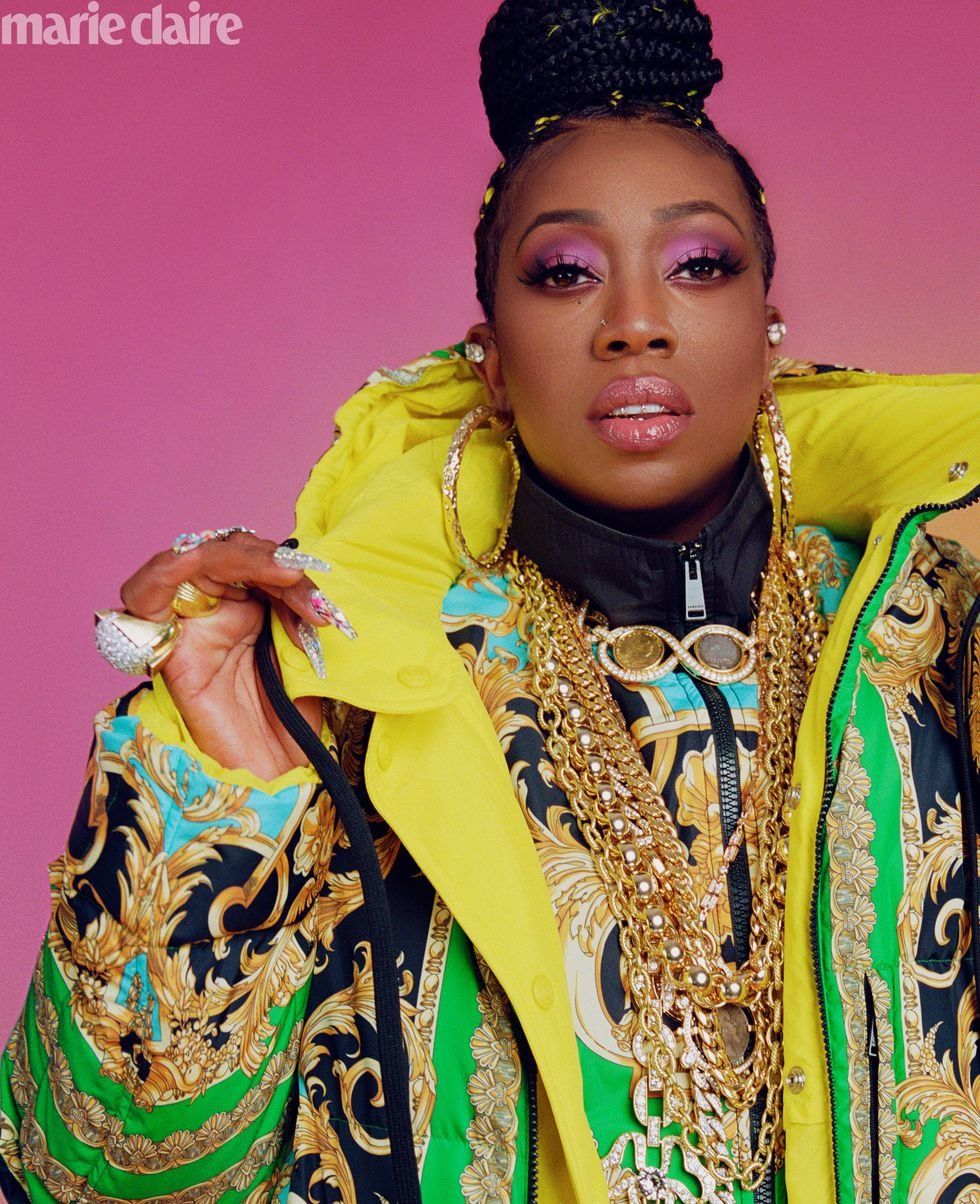 Micaiah Carter
Somewhere along the line, we're told that our dreams are too far out of reach and that we should choose a goal that seems more attainable, so instead of chasing that dream to become an entrepreneur and open your own storefront, you took a gig managing someone else's; or instead of auditioning for that part in that movie, you played a part in your own unhappiness and accepted a job that you knew would never satisfy you in the first place. Playing it safe can be one hell of a drug, but according to Missy Elliot, you have to ignore the non-believers and do it anyway:
"Trust me, I was broke. And my family would be like, 'You better find something to do.' They told me to go in the Army. I'm like, 'I'm too fat to go in the Army. Where I am running to?' Everything just seemed so impossible at the time because we didn't have the technology to be able to reach out and put your stuff online and people get a chance to see it. So you have to be at the right place at the right time."
Missy said that she carried on this spirit of speaking her dreams into existence into adulthood even after securing a bag.
"I told my mother, 'I'm going to buy you a house, and I'm going to buy you an elevator in case your legs start hurting.' And she would laugh and be like, 'All right, okay.' But when I got my first check, I didn't even buy myself a house first. I bought my mother a house. Put a Bible in the soil and built it from the ground up."
We can all take a page out of Missy's book when it comes to manifesting our best lives through our words. The tongue holds the power of life and death so it's important to be selective with what words you allow to be spoken over you. If Missy had listened to her classmates, who by the way were loud and wrong as hell, we would have never been able to "Lose Control" or experience what it truly means to Get Our Freak On.
After battling Graves Disease, domestic abuse, and a brutal, male-dominated entertainment industry, there's nothing Missy can't overcome; and do you know why? Because she said so, damn it.
Read Missy's full interview here!
Featured image by Micaiah Carter.