In Meet the xoNecole Tribe, readers are introduced to the members of the xoNecole team that keep the site up and running with their textured and varied stories and voices. In the monthly series, you get a more in-depth look of the person behind the pen, social media, the lens, or whatever they might contribute to the brand.
---
Joce Blake first set my soul ablaze when she made her presence known in our inbox with her writeup for the Women's March last January. But I truly saw the fire when she wrote her first style post for us. The way she could break down style while still talking to us like a sister-girl quickly became one of my favorite reads to pop into my inbox. Since, she's expanded to covering all things style, but also dabbling in beauty and human interest stories as well.
If you haven't met her yet, meet Joce Blake, xoNecole's Style Writer.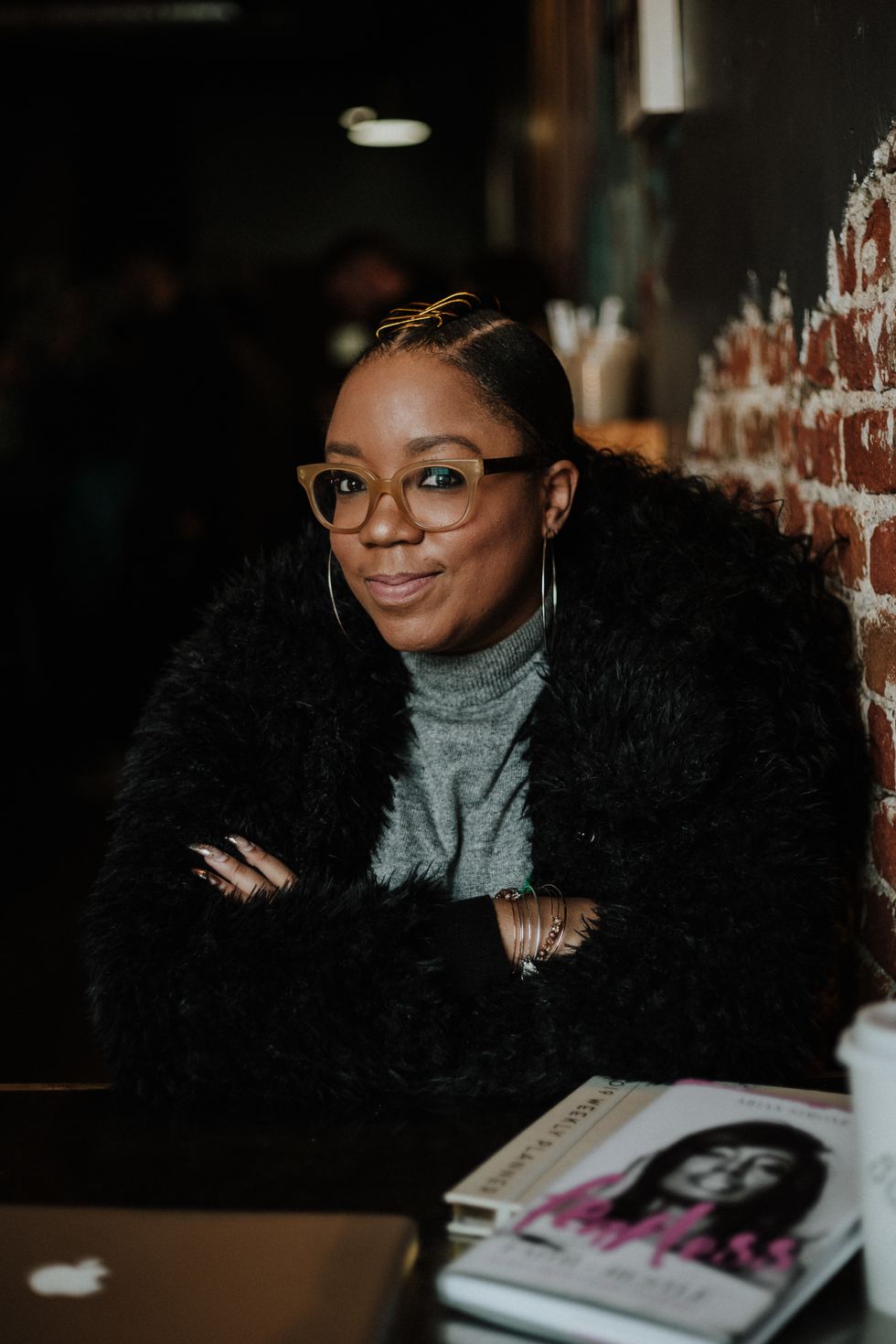 Joce Blake
Photos By: Noah Berg Photography @noahbergphotography
Where are you from?
I was born and raised in Memphis, TN. I consider myself a millennial southern belle; think Coretta Scott King meets Porsha Williams. I currently reside in Denver, CO.
How old are you?
I am 29 years old. I was born July 18, 1989 and I am the purest form of a Cancer. While some people call us emotional, I like to think I am emotionally intelligent.
What's your occupation?
So, I have a few jobs but most people don't know that I have a full-time job as a project coordinator at The University of Colorado. I also freelance for multiple platforms and even host a podcast from time to time. At xoNecole, I am a style and human interest writer. I enjoy writing trend reports and highlighting black fashion and beauty creatives.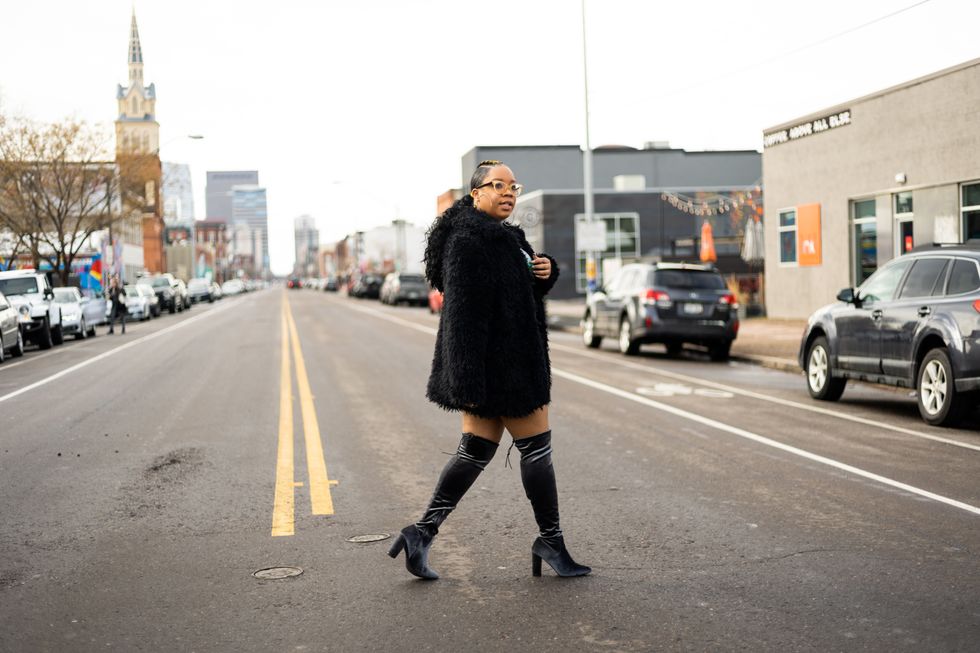 Joce Blake
Photos By: Noah Berg Photography @noahbergphotography
Where did you go to school? And what was your major?
I graduated with a BA in Journalism from The University of Tennessee. Those four years were truly amazing because they helped me hone in on my writing skills. It even allowed me to study abroad in London, UK where I had an internship working under a freelancer who wrote for Vogue UK. My internship supervisor helped me learn how to marry my two loves - writing and fashion.
How and when did you start working with xoNecole.com?
I started writing for xoNecole in January 2017. I have admired Necole's light and hustle for years. I can recall sitting in lectures in college reading NecoleBitchie.com and I always said that I wanted to work for Necole in some capacity. It's so crazy because I had a vision board party on January 13, 2017 and I wrote xoNecole on my board. Four days later the dream was manifested because they were looking for writers and you best believe that I pitched myself.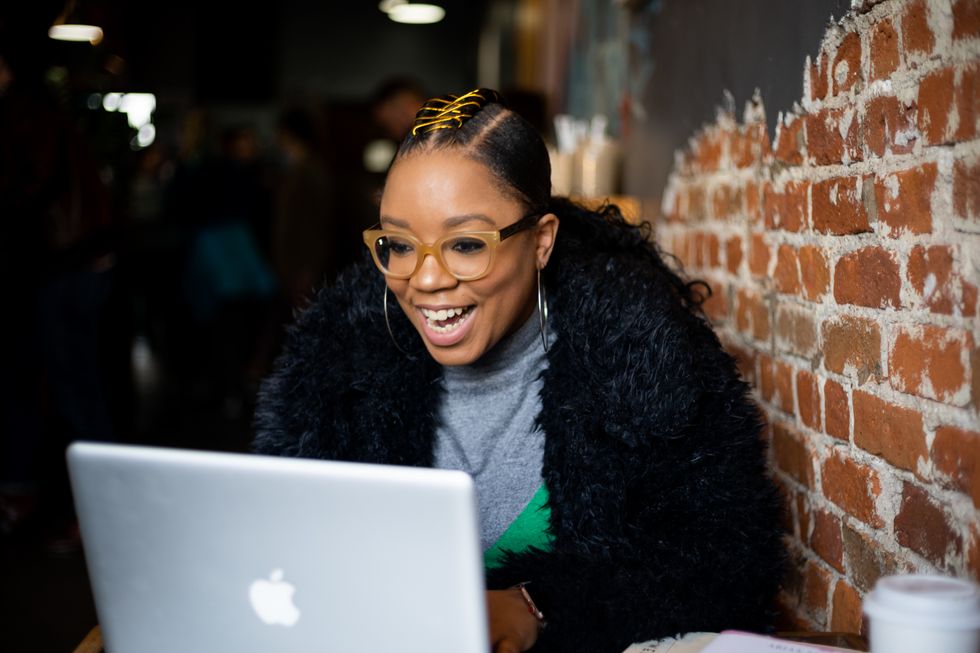 Joce Blake
Photos By: Noah Berg Photography @noahbergphotography
When did your love affair with writing begin?
I remember like it was yesterday. I was in the 9th grade. I was sitting in my computer class and my teacher asked me if I was interested in writing for the school newspaper and yearbook. At that point, I wanted to go to Howard University to become an esteemed lawyer. I knew that I wanted to give a voice to the voiceless and in that moment I realized there were multiple ways to do that so I said yes. The love affair grew immensely when I spent a summer at Phillips Exeter Preparatory School and I found myself telling intriguing stories about people of color's experiences in a predominantly white space.
How do you practice self-care?
I practice self-care by writing, listening to music, going to church and pampering myself. Of all of those things, music and my spirituality are the most essential. Every morning I have a praise and worship session all by my lonesome. To me, there's something so powerful and beautiful about connecting with God through song.
​Are you single?
Who's asking? *insert emoji eyes* Yes, I am single like single SINGLE. I am dating but it's so hard in 2019. Living in Denver, my chances of finding my Russell Wilson are exponentially low. (Please tell Ciara I need that prayer!)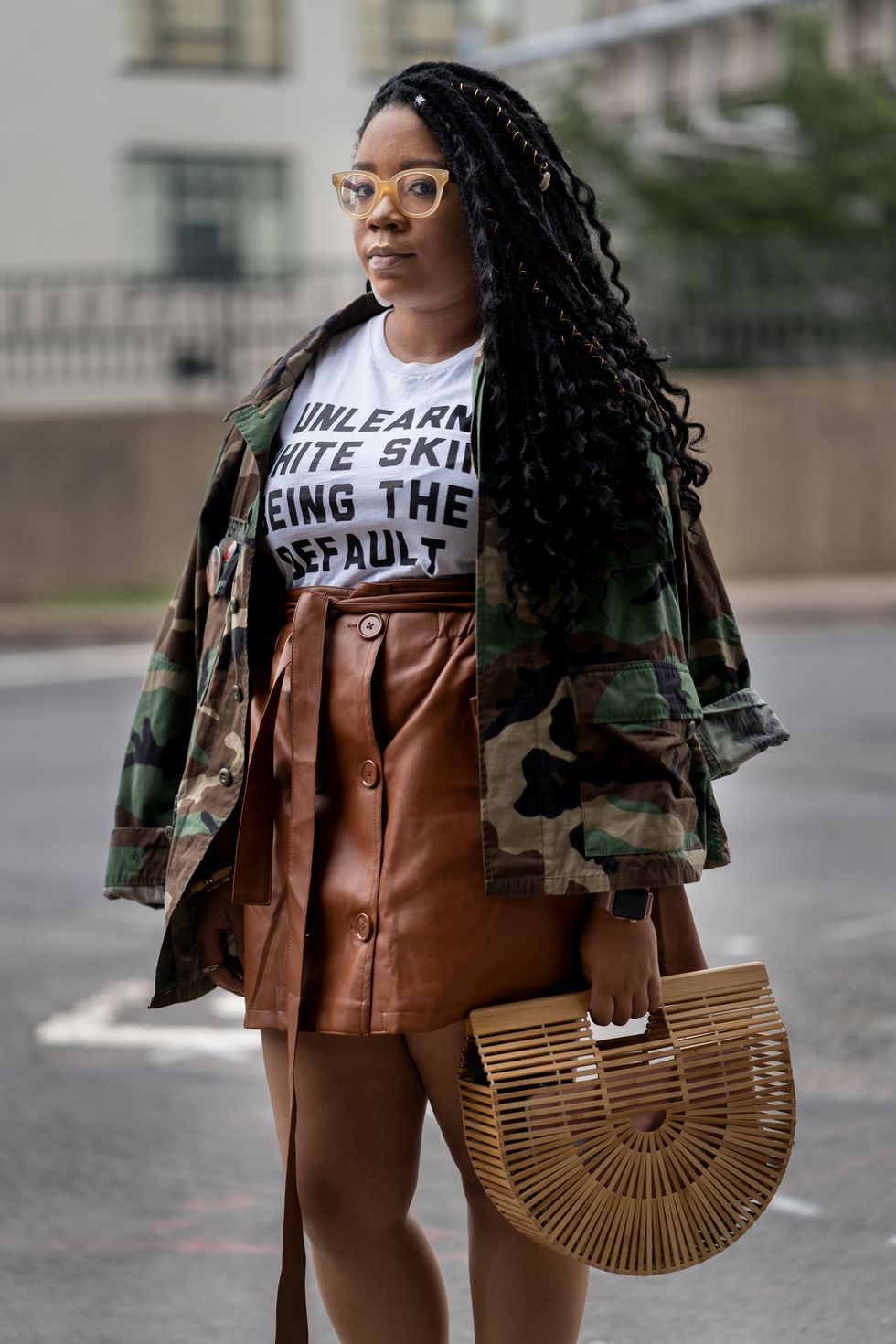 Joce Blake at NYFW September 2018
Photo By: Ken Stancil Jr., (KenStancilJr.com), @KenStancilJr
What are your interests? Do you have any hobbies?
I love watching television! My friends constantly tease me because I keep up with all the latest shows and they don't understand how I do it with all of my side hustles. I also love all things fashion so I enjoy attending fashion shows, art exhibits and anything involving fashion.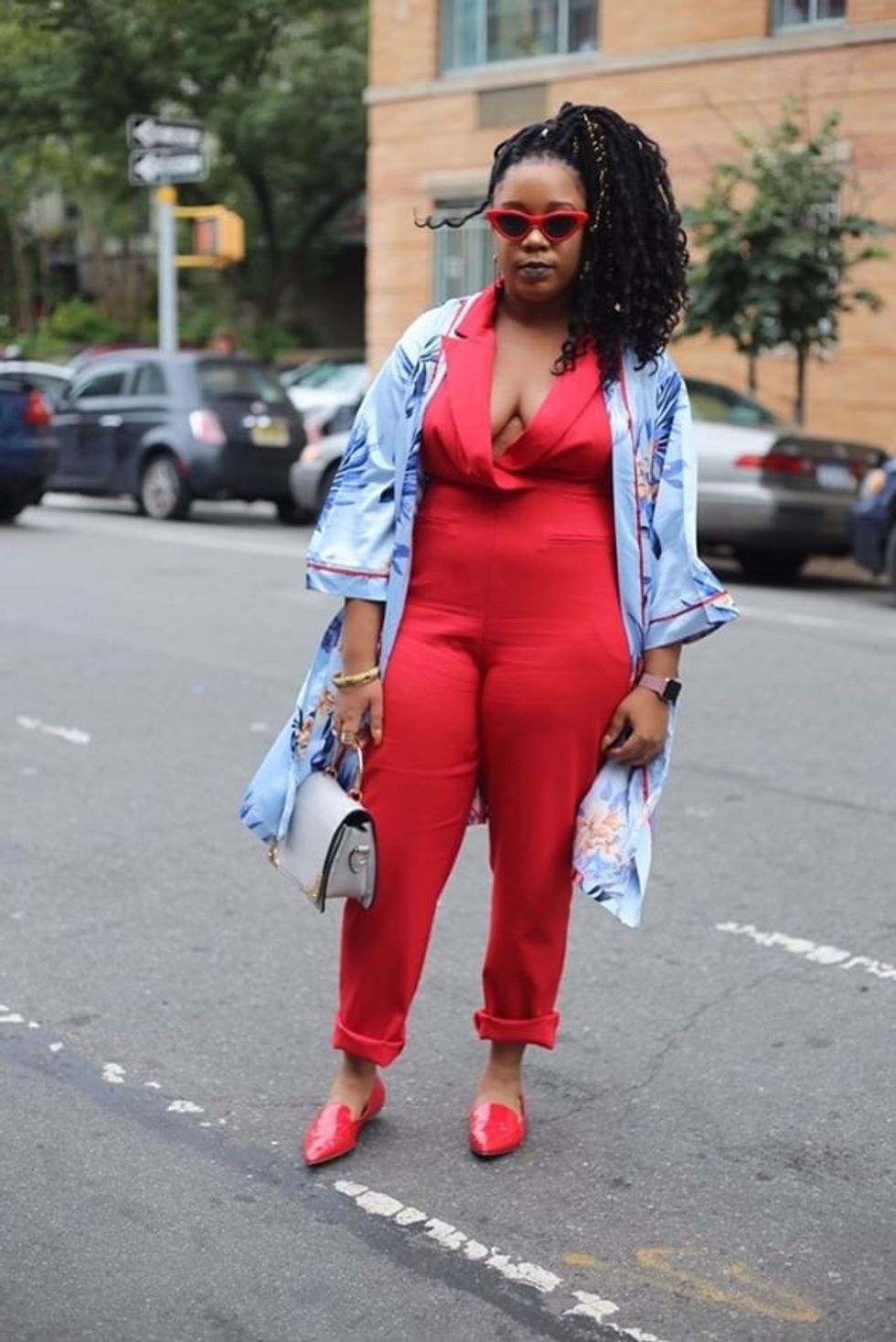 Joce Blake at NYFW September 2018
Photo By: Vanessa Samuels @voyavanessa
​What's your endgame? Why do you do what you do?
My endgame is to write for a fashion magazine like Vogue. Ever since I watched Carrie Bradshaw strut around the streets of New York City and then write an article for Vogue, I knew I wanted to be a black Carrie Bradshaw. I have always been obsessed with fashion and I have always wanted to be the thing that the world was missing. While representation has changed with amazing women like Lindsay Peoples Wagner, Elaine Welteroth and Kahlana Barfield, I still want to do it for the little black girls in Memphis who think that they aren't enough and can't leave Tennessee.

​What is the most rewarding part of your job? What is the most challenging part?
The most rewarding part of my job as a style and beauty writer is when people write me to tell me they are inspired by my articles. I value being a unique voice on the internet because when I search for stylish women on Google, the prototype doesn't look like me. The search can be depressing when every best dressed list on major platforms consist of one token black woman. So for me to be a part of a platform that promotes positive and inspiring images of melanin women, I am forever grateful.

The most challenging part is curating new, effervescent content. Sometimes I fear that I am saying the same thing, the same way. More than anything, I want our readers to always feel like they leave the site with a meaningful gem whether it's learning about ways to keep their skin glowing or the hottest new trend.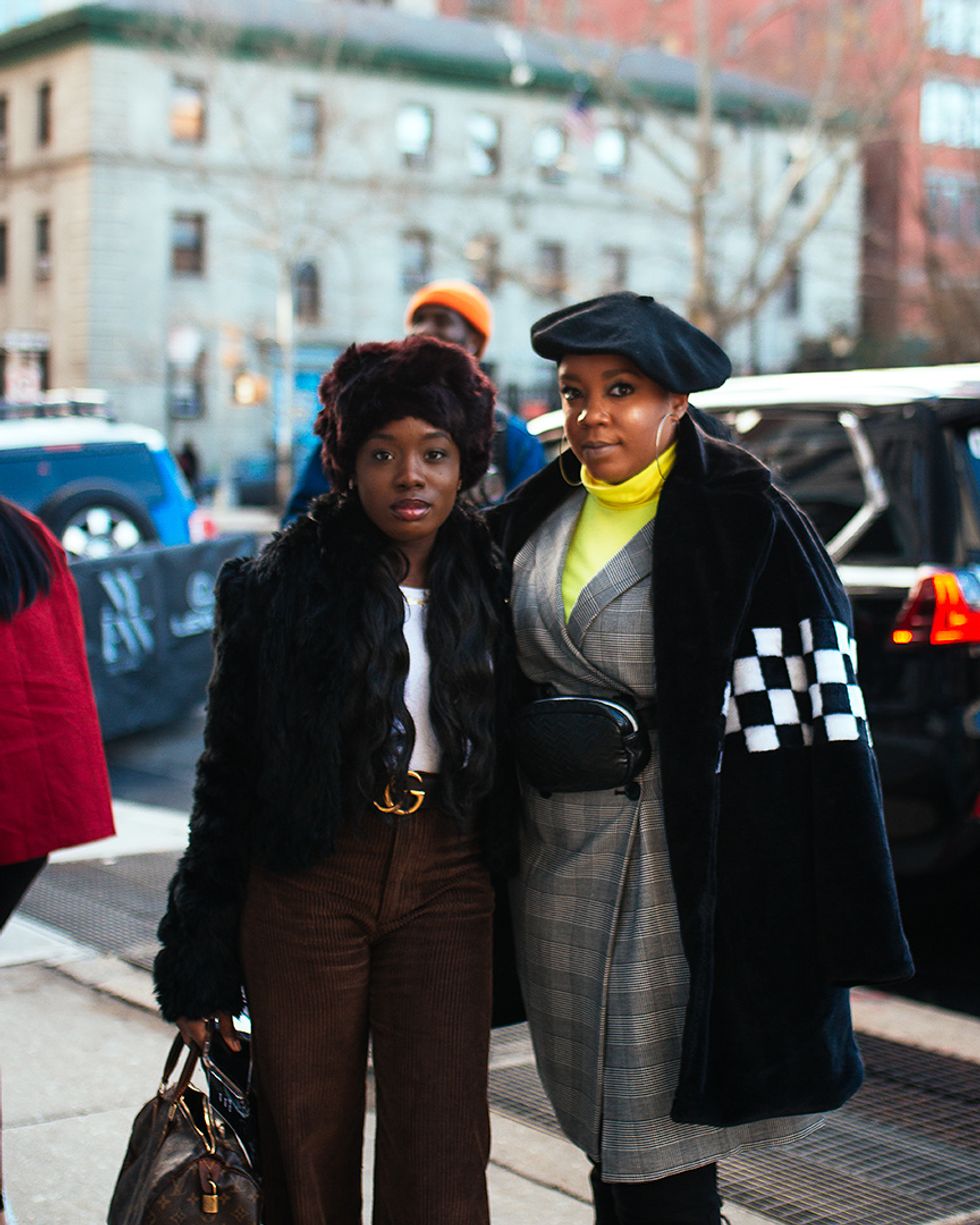 Joce Blake and Lenique Smith at NYFW February 2019
Photo By: Ammar Thomas @manmeetsstyle
​What advice do you have for other freelance writers?
I would encourage freelance writers to put yourself out there and know that your ideas matter. Sometimes I pitch ideas with so much doubt and then my editor loves the concept. In the past year, I have learned to have confidence in myself and what I bring to the table because my perspective is wildly unique. If you don't tell your story, who will.

How can we keep up with you on social media?
You can keep up with me on Instagram @joce_blake and on Twitter @sarajessicabee.
Keep up with the other members of our Tribe here.