---
Can we all take a moment to acknowledge the beauty that is Lupita Nyong'o's skin?
It seems like just yesterday this Black Butterfly fluttered onto the big screen and into our hearts, and we're pretty sure that sis hasn't aged since. In a recent interview with Allure, Lupita gave the deets on her must-have beauty products and shared the secret to how she keeps her glow on go at all times:
Lupita, a frequent traveler, says that her beauty regimen is simple but effective and includes a hydrating mask, compression socks, and electrolyte tablets:

"I like to have a hydrating mask with me when I travel to keep my skin moisturized because it can be quite dry in the air. I use the Génifique Hydrogel Melting Sheet Mask by Lancôme. I also have compression socks, which are a must-have, and lip balm—anything to fight dryness. Also, electrolyte tablets to add to my water."
The travelista life ain't easy, especially for mavens with fickle skin that changes just as quickly as the weather. To remedy the effects of weather changes, Lupita says that she is adamant about keeping the shea butter on deck: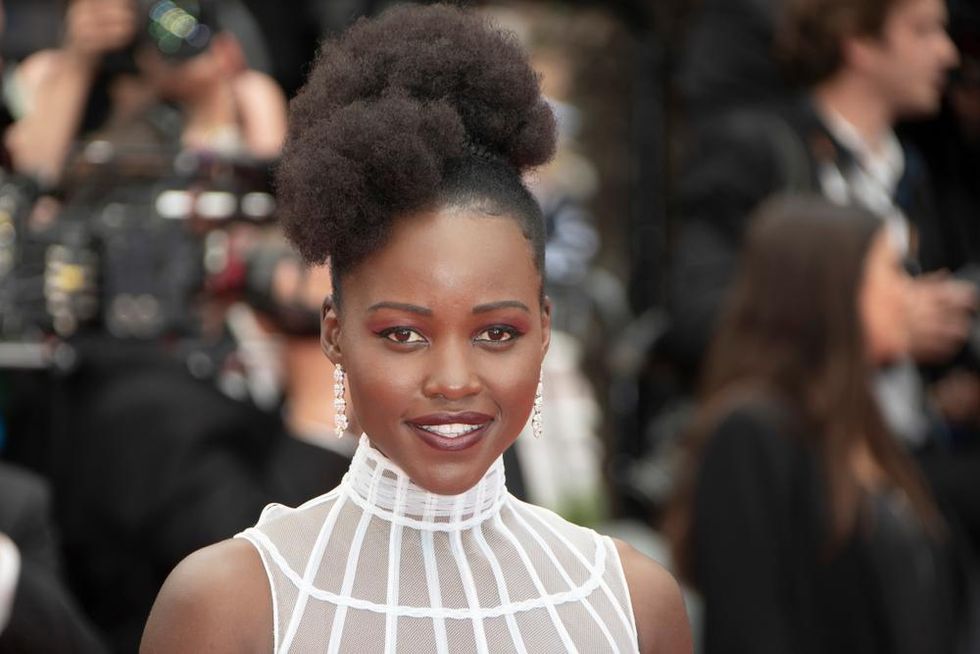 BAKOUNINE / Shutterstock.com
"With a more tropical climate, things like shea butter will do the trick for me. Whereas when it's this cold, I need something a little bit more creamy, with more water content than shea butter has. A rich cream that can really go deep into the skin works better for me in cold climates. I think it's also about humidity, so I try to stay in humidified environments and take long, long baths."

Lupita also explained that because she has a common (and quite frankly, inconvenient) habit of sweating when she's nervous, she always keeps a pack of deodorant wipes within reach:
"I think deodorant wipes are a really good idea. If they're nice, they're small enough that they can fit in a bag. Those days can be quite long and you can get nervous. I sweat when I'm nervous, which is not helpful in feeling fresh and clean."
Whoever told you brown-skinned beauty was a trend was a damn lie, and this melanin maven is proof of this fact.
Featured image by BAKOUNINE / Shutterstock.com