---
As a part of our Her Weekend, Her Way feature, we're talking to some of our favorite boss ladies about their weekends, their way. How do they relax, recharge and refuel? As we all know, life shouldn't be all about work. It's what we do beyond business and career that help keep us motivated and able to dominate for the week ahead.
Meet Shelah Marie - CEO and Founder of Curvy, Curly Conscious, a safe space for Black women to connect and heal. Check out how she takes time to practice what she preaches and prioritize taking time for herself to unwind.
How Shelah spends her Fridays:
"On a Friday, you can find me getting lost in a binge-worthy Netflix series with a glass (or three) of wine, having a nice dinner with friends or the boo. You can also very likely find me browsing the aisles of HomeGoods because it seems I am always updating the decor in my house for some reason."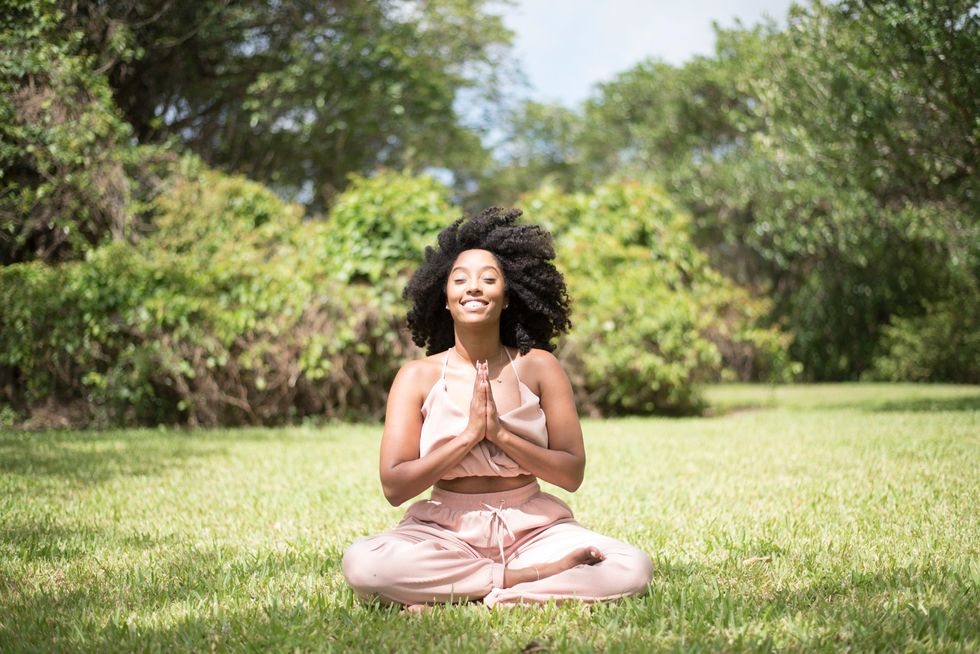 Courtesy of Shelah Marie
The perfect Saturday Morning:
"My favorite way to spend a Saturday morning is by taking some type of fitness class. I'm really into hot yoga right now or bootcamp workout classes. I love group fitness because it keeps me motivated and excited. After that's out of the way, I can go back to HomeGoods or head home to read in the sunlight or leisurely catch up on random tasks."
Shelah's ideal Girls' Night:
"With our group, we are busy women pulled in a thousand directions so we find that making finite plans for an agreed amount of time helps us stick to a plan. We love bowling, going to concerts or having girls' dinners. We are also always good for a pool day."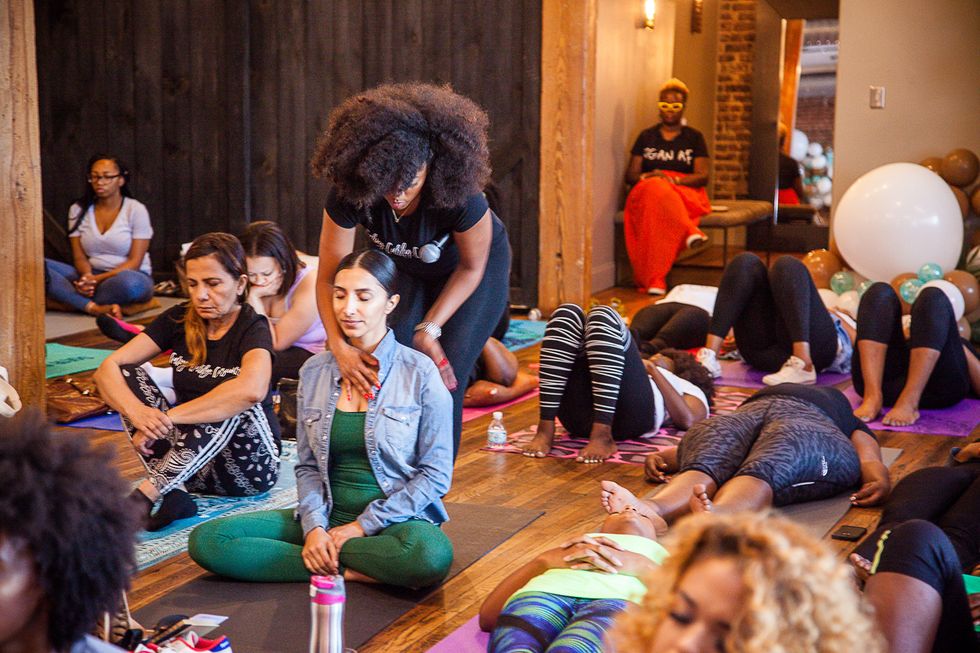 Courtesy of Shelah Marie
How recharging helped her business:
"As a business owner, the work never stops. The to-do list is never-ending, so if you do not carve out time to actually live life, you become a slave to your business and that's the opposite of the lifestyle I want. It's important to remember that we are not robots. We are not simply here to work and get things done. We are here to experience life, pleasure and joy in the midst of reaching our goals."
Connect with Shelah Marie on Instagram @theshelahmarie.
Want more stories like this? Sign up for our newsletter here to receive our latest articles and news straight to your inbox.