Every year, ESSENCE Festival brings together hundreds of thousands of beautiful Black women in New Orleans, LA for a three-day celebration. Ford Motor Company joined these boss women last weekend, in celebration of ten years of sisterhood with their #MyFordFam campaign.
---
Held at the Convention Center, Ford created a virtual home for Black women that featured various rooms to accompany the many aspects of being a boss. xoNecole was able to capture all of these moments, serving as the official host of the booth.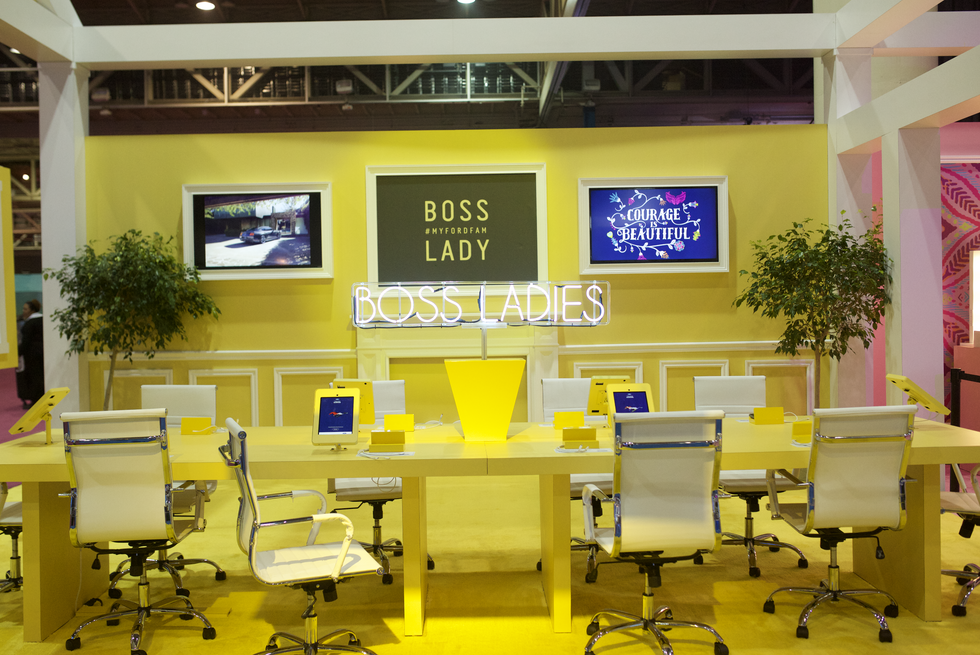 Each station had an accompanying theme. At "My Power," women could charge their phones to ensure they weren't missing important notifications.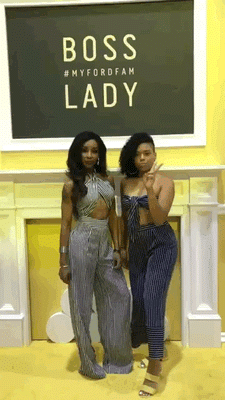 At "My Style," guests could create custom t-shirts. At "My Beauty," women could get a quick touchup by a professional makeup artist, and at "My Whip," guests could create a 360-activation video in a Ford Mustang.
Our founder, Necole Kane and I (acting as host) had a great time testing out this feature.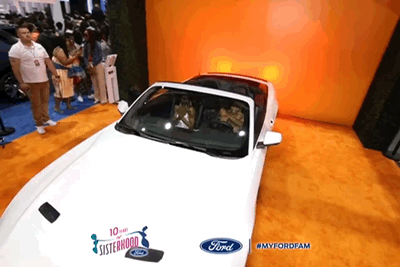 While waiting to enjoy a station, guests could also enjoy live celebrity interviews with Sirius Heart & Soul. Some of the many celebrities to grace the stage, included Mary J. Blige, Regina King and the Cast of Beale Street, Ne-Yo, and R&B group, June's Diary.
In addition to the ongoing celebration, Ford took a moment to highlight breast cancer survivors with its Warriors in Pink/Tracey Nicole Fashion Show. Through the fashion show, Ford celebrated strong women who find ways to uplift each other in their everyday lives.

But that's no surprise, because ESSENCE Festival has a way of bringing together the strongest women to celebrate each other. Among these women are dedicated entrepreneurs who work day in and out to manage successful businesses. Ford held a pitch contest that provided these entrepreneurs with an opportunity to pitch their businesses to finance expert, Tiffany the Budgenista.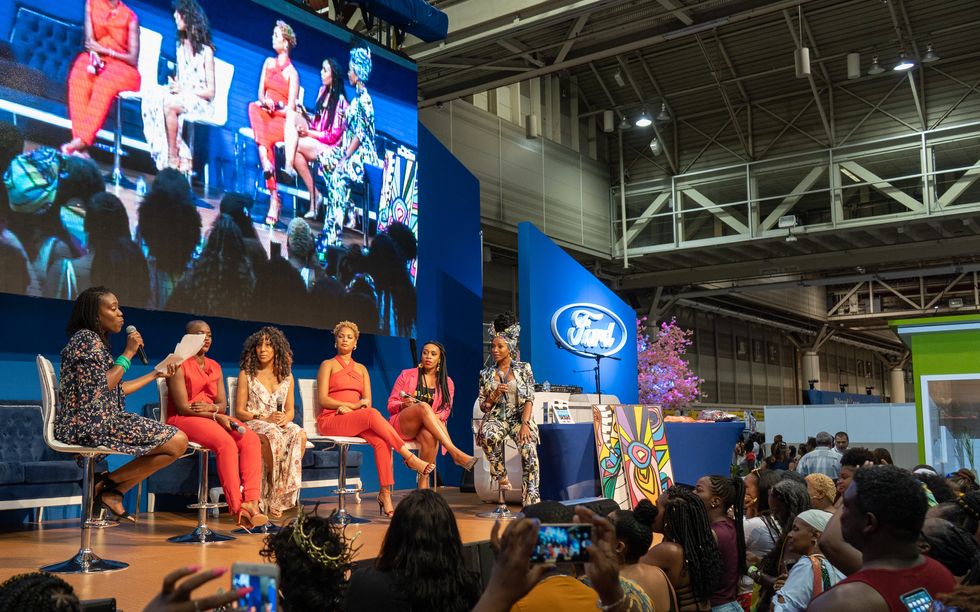 Melissa Mitchell of Abielle Creations walked away a finalist and now has a chance to win a brand new Ford vehicle. She told me prior to stepping on stage to pitch her business, "In December 2017, I said I'm going to be far more intentional about what I say, what I do and what I write," Mitchell said while explaining her journey to ESSENCE Fest. "I said I will be going to Essence Festival paid in full. I will be a guest of Ford and a guest of ESSENCE Magazine, and within six months, God allowed all of that to be manifested. I prepared for ESSENCE Festival before I even got the call."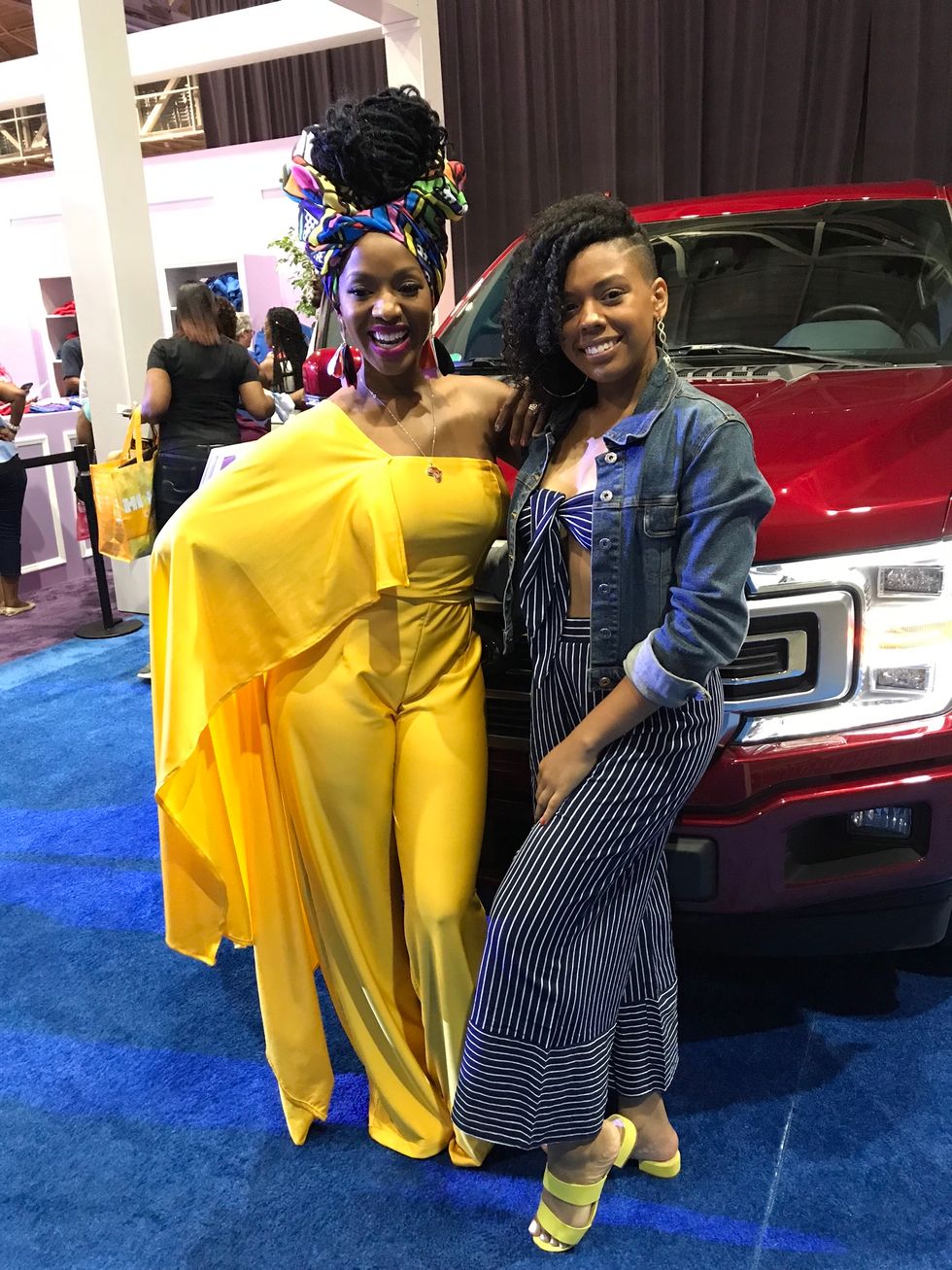 Jaleesa Lashay and Winner of the Ford Pitch Contest Melissa Mitchell
She also shared, "My brand is very unique. I turn all of my favorite paintings into artwork. I've turned about 40 or 50 of my favorite paintings into head wraps, socks, bowties..anything you can name."
And…because you know we love feeling special, Ford also offered VIP experiences for vehicle-owners. Ford owners were able to chill in the VIP-garden, and enjoy other perks that included giveaways and more.
xoNecole had the chance to experience our own VIP treatment when we test-drove the platinum edition Ford Explorer.
The @Ford Motor Company Test Drive Ride & Share experience was so fun this weekend!! I love that the new vehicles a… https://t.co/ApTEbsX9Kz

— xoNecole (@xoNecole) 1531136625.0
ESSENCE Festival truly is a one of a kind experience. It's not every day that we get to be surrounded by women who see us, love us and know our struggle. Thank you to Ford for inviting xoNecole to be a part of that celebration with #MyFordFam.
To follow along with all of our coverage for ESSENCE with #MyFordFam, click here.