---
I could start this piece with a list of things that I don't like about Dear White People, but that list would be pretty short. For starters, we won't get to indulge in the highly-anticipated third volume until Friday, and secondly, there should definitely be more scenes featuring a shirtless Marque Richardson, but I digress.
While we await the return of Winchester, it's only right that you go back and re-watch every single episode before August 2nd, and thanks to xoNecole, you can skip straight to the good parts with our list of the best moments from the show so far. Without further ado, here are 8 watch-worthy moments from the show that you'll want to catch up on before the new season premieres.
Light spoilers ahead.

Coco & Troy's Situationship Comes To A Head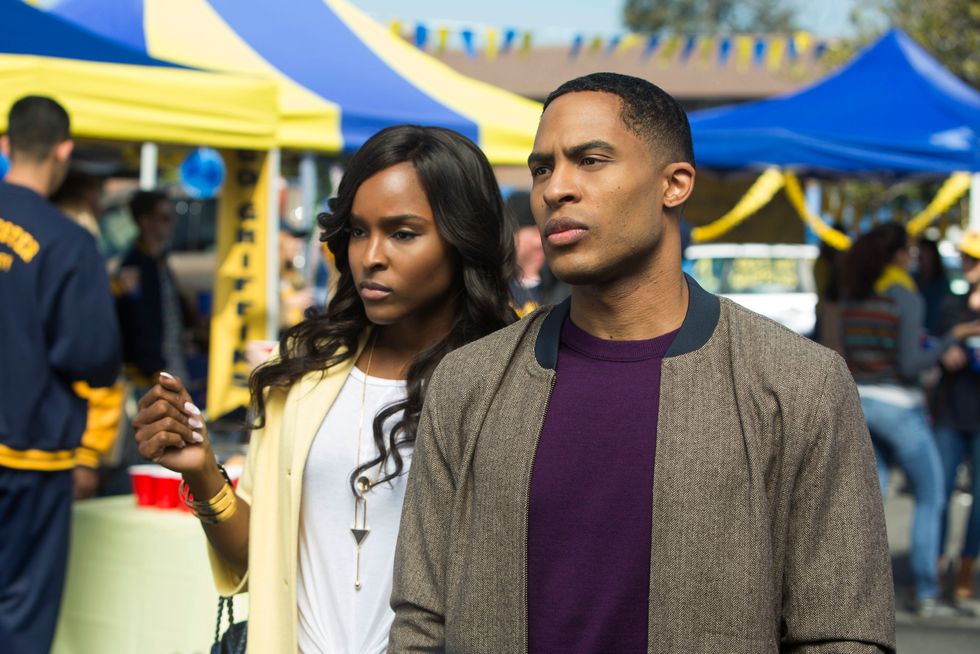 Courtesy of Netflix
Season: One
Episode: Six
I think we're all guilty of being so anxious to meet "Mr. Right," that we settle for "Mr. Right For Now" in the meantime. For Coco, that man was Troy Fairbanks, AKA, the Barack Obama of the Ivy League. Throughout the first season, we see Coco and Troy's situationship evolve from f*ck buddies to having the makings of being a real power couple; that is until Troy's chronic f*ckboy-ism kicks in and damns it all to hell.
Despite his affinty to be an asshole, we do see some extremely cute moments from this couple. When Troy accidentally pulls off Coco's wig during sex and put on his durag to match her Meek Mill braids, our entire hearts melted.
A Candid Convo About Colorism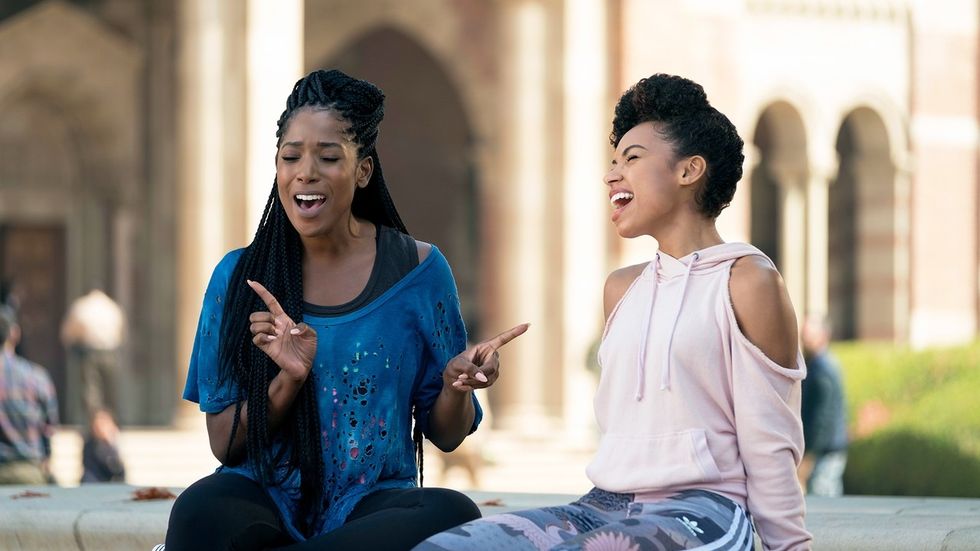 Courtesy of Netflix
Season: Two
Episode: Five
Dear White People proves that colorism isn't some mythological creature that lurks in the shadows, issa real-life issue that affects our personal relationships. In the first season, Coco and Sam's relationship dips its toe into the light skinned/dark-skinned waters, but the previous season made an effort to really "take it there," using Sam and Joelle's relationship as a diving board.
In Volume 2 of the series, Sam and Joelle attack the 'Pam and Gina' narrative from a realistic perspective when the friends have a multi-layered disagreement about the levels of black privilege.
... And Sisterhood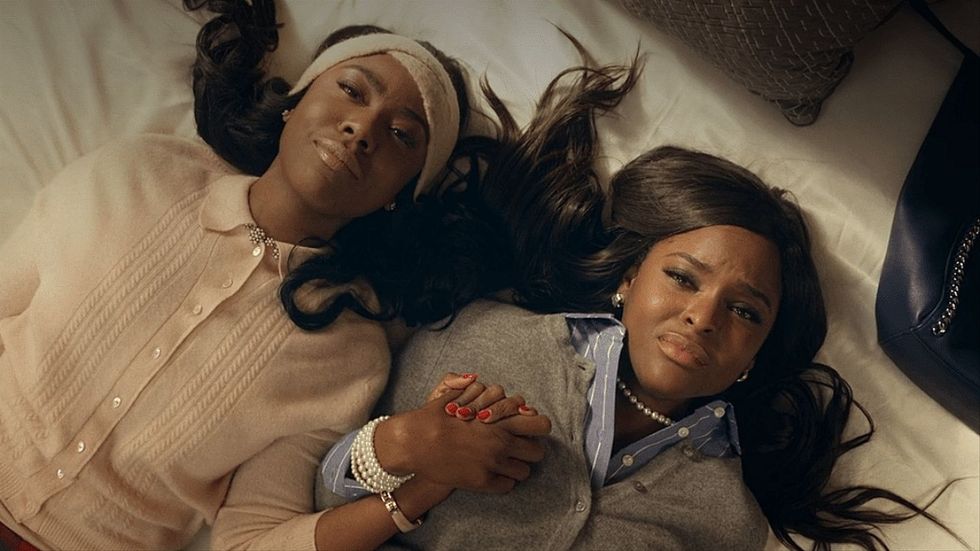 Courtesy of Netflix
Season: Two
Episode: Nine
Nothing brings people together like loss, and near the end of the second volume of Dear White People, we see that happen in a major way with the Black girl magicians of Winchester.
While Kelsey may have been a one-dimensional character with a cute purse in Season One, we get to know more about the tiny-dog toting princess in an intimate girl chat between her and Coco, who reveals shocking news about her decision to have an abortion. Along with delving into touchy topics like colorism, women's rights, and sexual identity, these women also show what sisterhood truly means as a Black face in a mostly white place.
Reggie's Fine Ass... Being Fine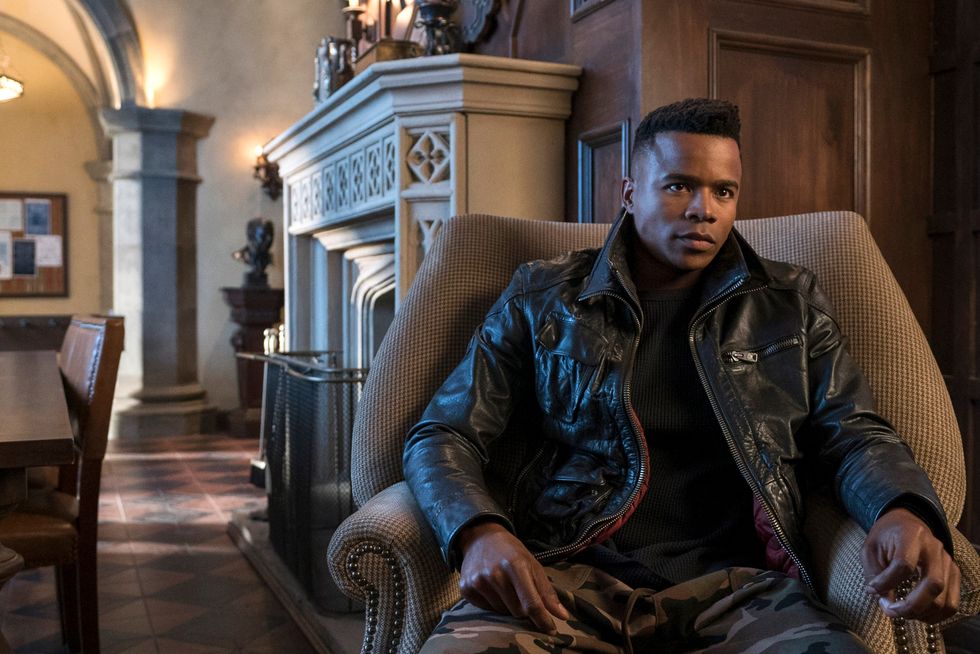 Courtesy of Netflix
Season: Boffum
Episode: Every Episode
Marque Richardson is a national treasure and should be protected at all costs. This 33-year-old actor drizzled his chocolately chocolateness all over this show, and it's safe to say that his performance deserves all the awards. Along with becoming Joelle's newest love interest, Reggie also faced his share of trauma in the series. After an altercation with a police officer at an on-campus party sends Reggie into a downward spiral, we get to see another, more vulnerable side of the character.
Tessa Thompson Slid Thru With A Reality Check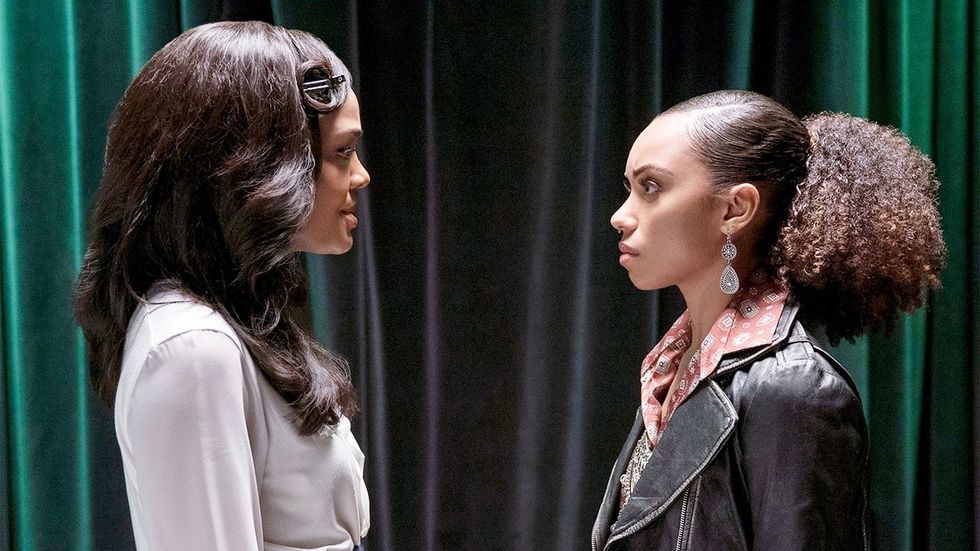 Courtesy of Netflix
Season: Two
Episode: Ten
In the moment we've all been waiting for, Sam and her alter ego, Tessa Thompson, who played Sam in the show's prequel film, meet and it was everything we'd hoped for. The show's creator and showrunner Justin Simien said that even if Tessa didn't star as Samantha in the movie's spinoff series, he wanted the actress to be an essential part of the show. That's when Rikki Carter's character came to mind.
Joelle Finds Herself In Too Deep With A Hotep Hottie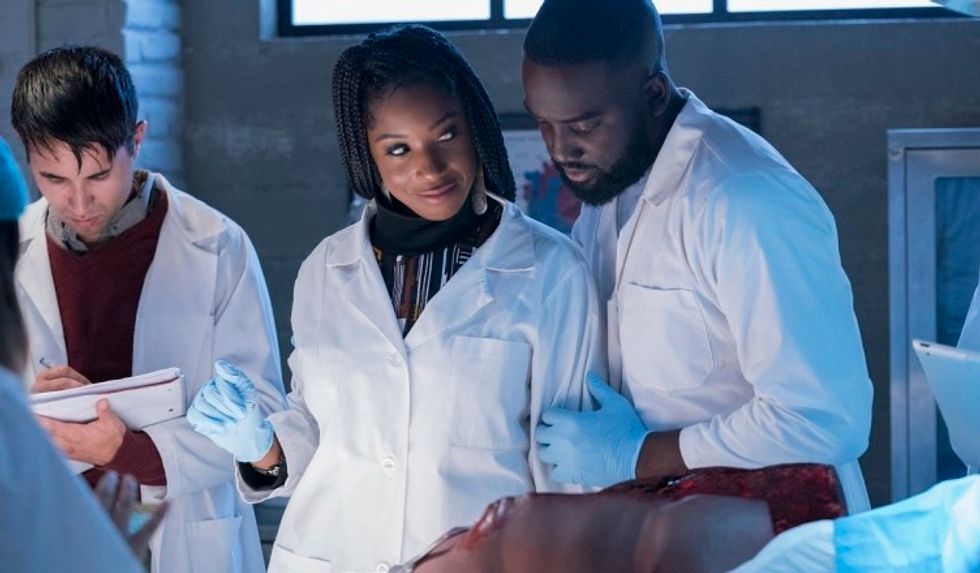 Courtesy of Netflix
Season: Two
Episode: Five
Although Joelle and Reggie's melaniny matrimony seems like a match made in heaven, Reggie's inabiilty to get right leads her right into the arms of the hotep of her nightmares. While this episode points out some of the hardships of millennial dating in the digital age, it also addresses the Kelly Rowland effect that Joelle feels has come to light since coming to Winchester.
Sam Checking TF Out Of Gabe's Privilege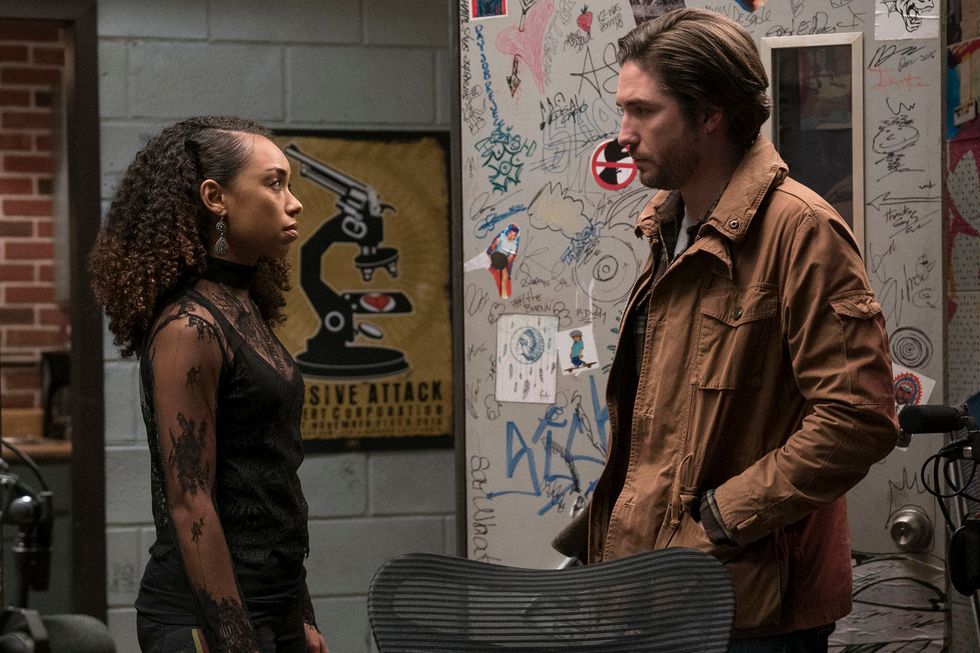 Courtesy of Netflix
Season: Two
Episode: Seven
I'm not the only one who had a few choice words for Gabe after discovering that he was the one who called the policeman that nearly killed reggie, and Sam let that be known in Volume Two. Finally bringing her boo's white savior complex to a heel, Sam gave Gabe a read that every ally needs to hear.
The Hero Reveals Himself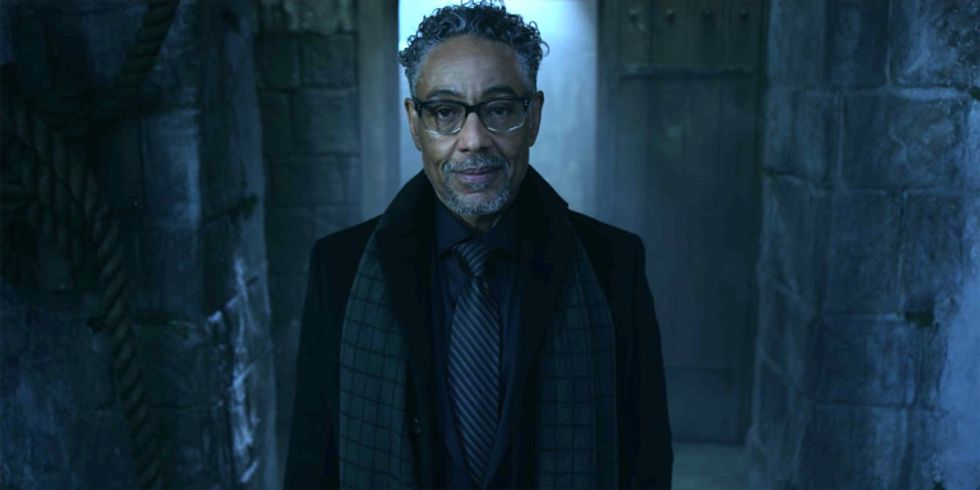 Courtesy of Netflix
Season: Two
Episode: Ten
Right when we think we have Ivy League life all figured out, the gang discovers a secret society that has the potential to turn Winchester upside down. In the final episode of the last season, we learn that the narrator is none other than our favorite on-screen uncle, Giancarlo Esposito, who also has something to do with an elite group of Black ancestors that we will likely learn more about in Volume Three.
Featured image courtesy of Netflix.