Birth control makes you gain weight. Birth control causes infertility. Birth control leads to cancer.
---
The list goes on and on when it comes to the reputation of how birth control (allegedly) impacts the female body. And I'm definitely one of those girls who was afraid to get on the pill, thanks to its seemingly scary reputation. But after doing plenty of research, I've channeled my inner Porsha Williams of RHOA and asked, "Who said that?!" when it comes to these speculations, because most of them aren't true. Yes, every woman's body is different and takes to birth control in its own way. But in essence, birth control isn't the cause for many of the problems we face. Let's get into debunking these myths, shall we?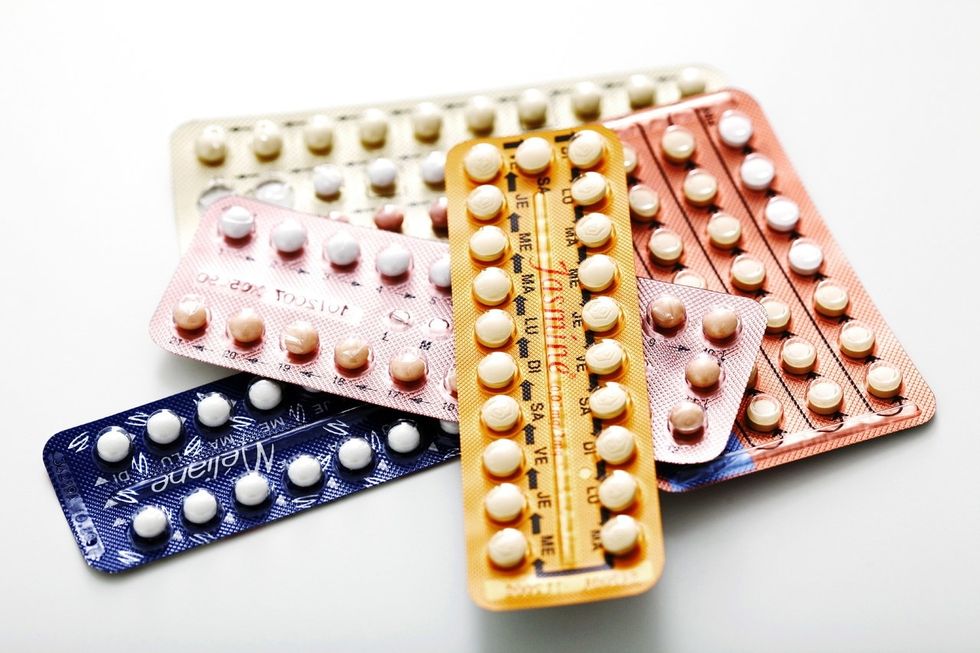 Getty Images
It Causes Infertility
One of the reasons I was hesitant to get on birth control was because I had heard horror stories about women who had trouble getting pregnant after they stopped taking the pill or removed some form of contraceptive from their body. This especially held true for a lot of my friends who had taken it in their teenage years with the hopes of attacking their irregular periods head-on. After being on the pill for years, many of them had trouble conceiving once they were ready. It's so easy to point our fingers at the pill because it can take a while to get birth control out of our system (an average of six to nine months). Still, there's no research that backs up the idea that birth control messes with our fertility. One doctor pointed out that if you've started birth control to help treat an issue (i.e. irregular period, endometriosis, or PCOS), the issue will most likely pick up again when going off birth control. That could contribute to problems with conceiving right away rather than the birth control itself.
It Makes You Gain Weight
I don't know how many times I Googled this after I started birth control. It seemed like it made sense to think that birth control was making me gain weight (or making it more difficult to lose it). While it's been said that birth control can cause your body to retain more water (which can lead to larger breasts… hey girls hey!), a doctor shut down the speculation that birth control is a direct cause to weight gain. At the same time, side effects to birth control (like what appears to be weight gain) should go away after about three months of being on the pill. Still, for women like me that were convinced my weight gain was because of the pill (I didn't have any trouble losing weight before and once I got on the pill, it seemed like it was holding on to my body for dear life), a doctor pointed out that this could be because of how your body responds to the hormones in birth control. This has yet to be proven. So for now, the consensus is that birth control doesn't cause weight gain. I'm not fully convinced of this yet.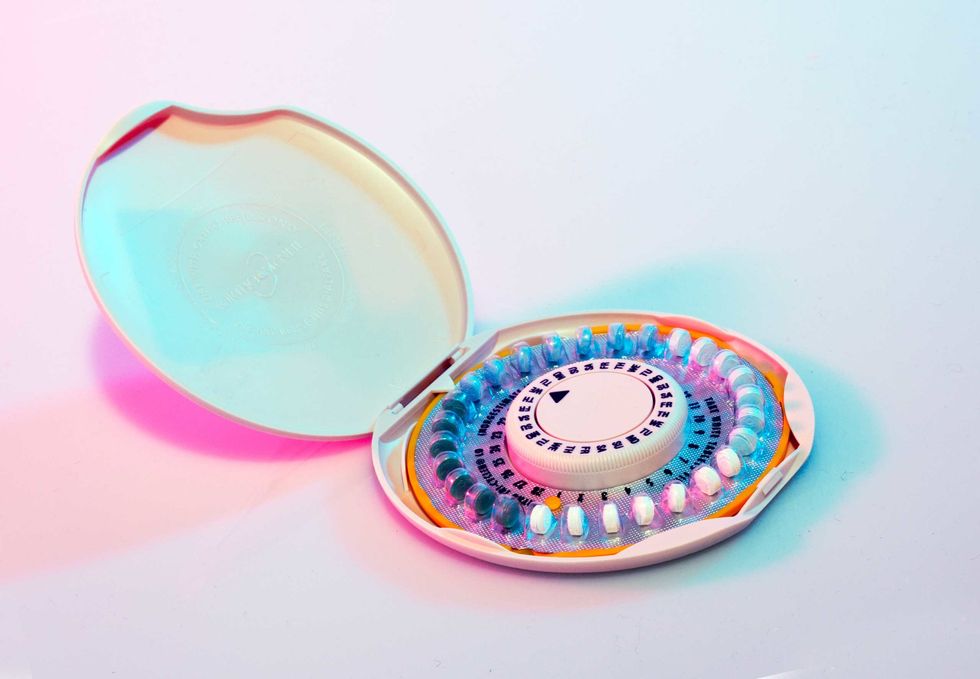 TIME.com stock photos
Getty Images
You Have To Take It At The Same Time Daily Or It Doesn't Work
So all this time I guess I could've turned off my alarm set for when to take my birth control. I literally thought I had to take it at the exact same time every day or it would be less effective. Apparently, that's not the case, at least when it comes to the regular birth control pill that's mixed with estrogen and progestin. The ones that only have progestin do have to be taken at the same time every day. To be on the safe side, while it might not be necessary to make sure you have a schedule, it's definitely helpful; especially for the low-dose pill. Although the same exact time every day isn't necessary, it's important to take your daily pill within a few hours from that time each and every day. Breaking away from a schedule or completely missing days could cause breakthrough bleeding or a loss in effectiveness, and ain't nobody got time for that.
It Leads To Breast Cancer
It's easy to see why this myth has been going strong for years. The connection between oral birth control and breast cancer has increased over the years. Still, it's in the myth category because the connection is very low. The truth behind it basically says that the women who are most likely to get on the pill have lower cancer rates. It doesn't necessarily prevent cancer, but you don't have to think that you're welcoming any risk of cancer by taking the pill to put a hold (temporarily or permanently) on getting pregnant. Interestingly enough, birth control pills also have the ability to lower the risk of colon cancer, uterine cancer, and even ovarian cancer. And for those ladies who don't want to take the pill because breast cancer runs in the family, one doctor said that she suggests women in this position to take oral contraceptives considering it lowers the chances of being diagnosed with certain cancers, like ovarian.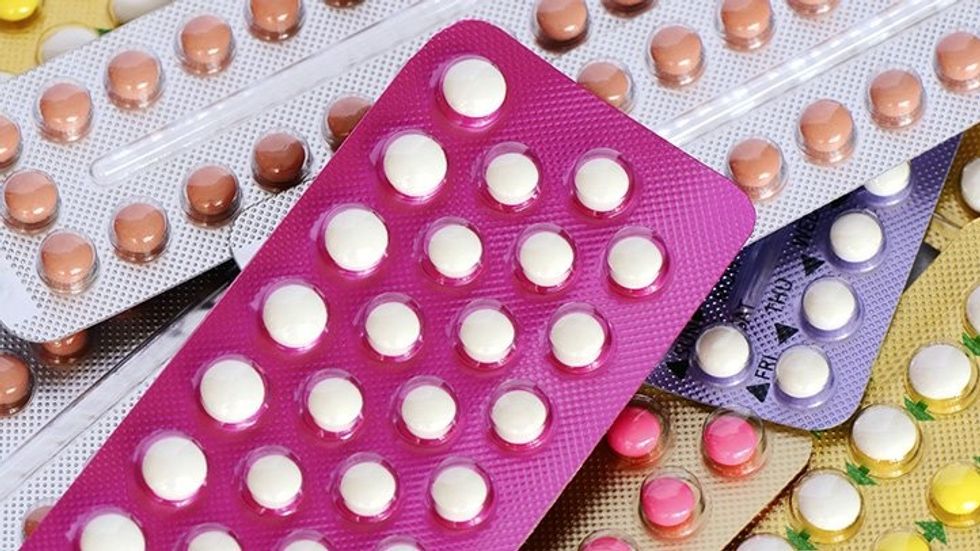 Getty Images
You Have To Stop It At Some Point
Listen, there is no deadline for when you can take birth control. Even though each of us has the right to stop taking it whenever we want (I'm about two weeks out of the game), it's not dangerous at all to stay on the pill for as long as you want. Keep in mind that while it can take a few months for your body to adjust to post-birth control life, you can also get pregnant right away. So it's not the best idea to stop because of fear of being on it too long. Again, no female body is the same. If you do feel like you're experiencing negative side effects associated with your birth control, then it's always best to have a chat with your doctor.
Related Stories
Why I Quit Birth Control And Never Looked Back - Read More

I Tried 3 Different Methods Of Birth Control And These Were The Side Effects - Read More

The Best Period & Ovulation Tracker Apps In The Game - Read More

The 411 On The Morning After Pill - Read More

Featured image by Getty Images