Before she was Amira Unplugged, rapper, singer, and a Becoming a Popstar contestant on MTV, she was Amira Daughtery, a twenty-five year-old Georgian, with aspirations of becoming a lawyer. "I thought my career path was going to lead me to law because that's the way I thought I would help people," Amira tells xoNecole. "[But] I always came back to music."
A music lover since childhood, Amira grew up in an artistic household where passion for music was emphasized. "My dad has always been my huge inspiration for music because he's a musician himself and is so passionate about the history of music." Amira's also dealt with deafness in one ear since she was a toddler, a condition which she says only makes her more "intentional" about the music she makes, to ensure that what she hears inside her head can translate the way she wants it to for audiences.
"The loss of hearing means a person can't experience music in the conventional way," she says. "I've always responded to bigger, bolder anthemic songs because I can feel them [the vibrations] in my body, and I want to be sure my music does this for deaf/HOH people and everyone."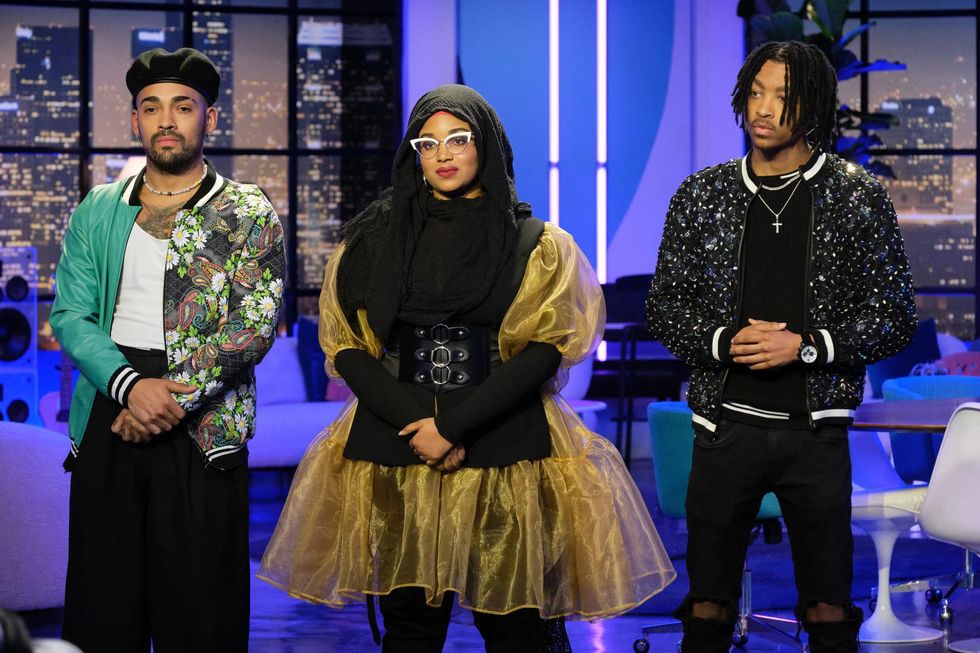 Amira Unplugged and other contestants on Becoming a Popstar
Amira Unplugged / MTV
In order to lift people's spirits at the beginning of the pandemic, Amira began posting videos on TikTok of herself singing and using sign language so her music could reach her deaf fans as well. She was surprised by how quickly she was able to amass a large audience. It was through her videos that she caught the attention of a talent scout for MTV's new music competition show for rising TikTok singers, Becoming a Popstar. After a three-month process, Amira was one of those picked to be a contestant on the show.
Becoming a Popstar, as Amira describes, is different from other music competition shows we've all come to know over the years. "Well, first of all, it's all original music. There's not a single cover," she says. "We have to write these songs in like a day or two and then meet with our producers, meet with our directors. Every week, we are producing a full project for people to vote on and decide if they'd listen to it on the radio."
To make sure her deaf/HOH audiences can feel her songs, she makes sure to "add more bass, guitar, and violin in unique patterns." She also incorporates "higher pitch sounds with like chimes, bells, and piccolo," because, she says, they're easier to feel. "But it's less about the kind of instrument and more about how I arrange the pattern of the song. Everything I do is to create an atmosphere, a sensation, to make my music a multi-sensory experience."
She says that working alongside the judges–pop stars Joe Jonas and Becky G, and choreographer Sean Bankhead – has helped expand her artistry. "Joe was really more about the vocal quality and the timber and Becky was really about the passion of [the song] and being convinced this was something you believed in," she says. "And what was really great about [our choreographer] Sean is that obviously he's a choreographer to the stars – Lil Nas X, Normani – but he didn't only focus on choreo, he focused on stage presence, he focused on the overall message of the song. And I think all those critiques week to week helped us hone in on what we wanted to be saying with our next song."
As her star rises, it's been both her Muslim faith and her friends, whom she calls "The Glasses Gang" ("because none of us can see!"), that continue to ground her. "The Muslim and the Muslima community have really gone hard [supporting me] and all these people have come together and I truly appreciate them," Amira says. "I have just been flooded with DMs and emails and texts from [young muslim kids] people who have just been so inspired," she says. "People who have said they have never seen anything like this, that I embody a lot of the style that they wanted to see and that the message hit them, which is really the most important thing to me."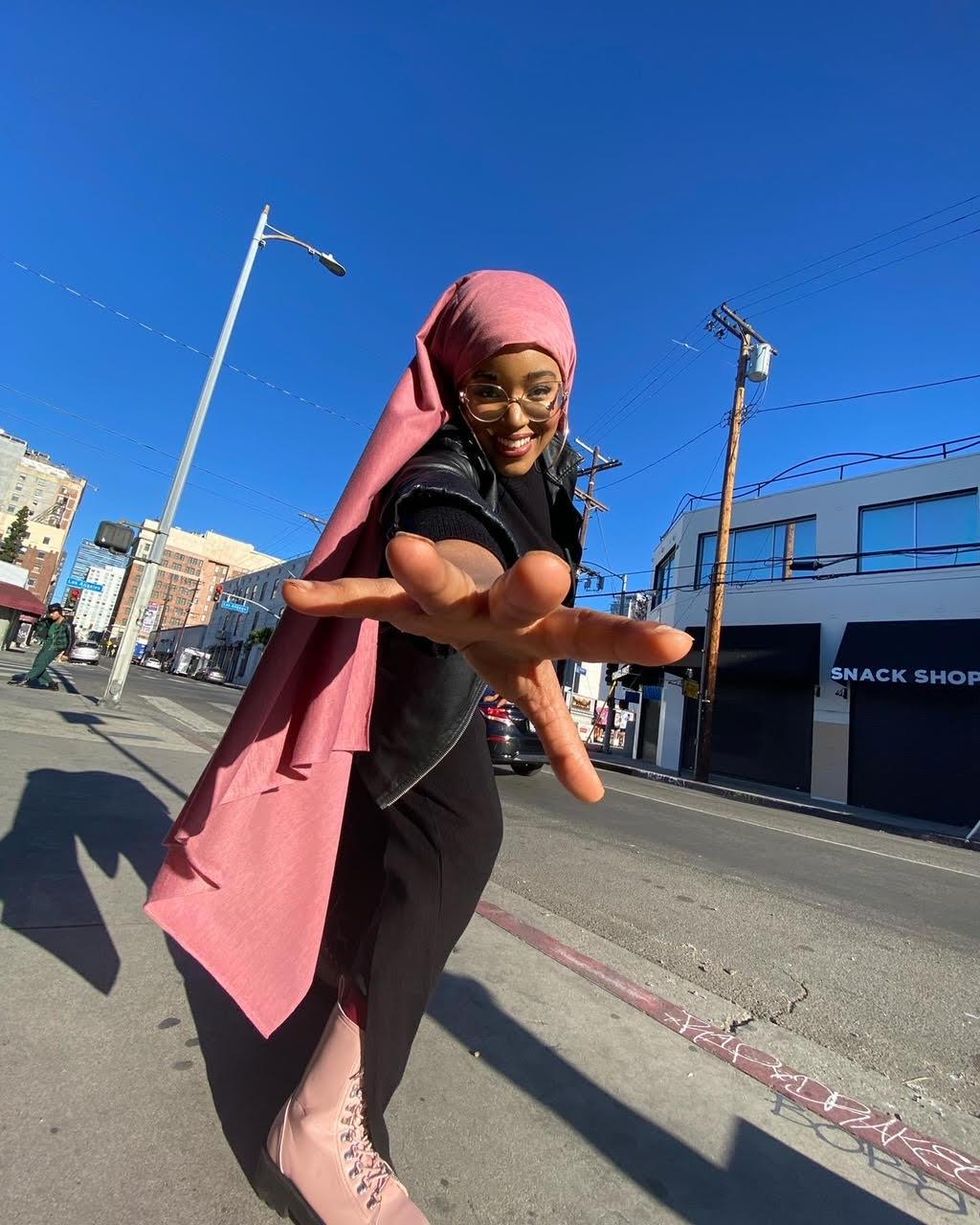 Amira Unplugged
Amira Unplugged / MTV
Throughout the show's production, she was able to continue to uphold her faith practices with the help of the crew, such as making sure her food was halal, having time to pray, dressing modestly, and working with female choreographers. "If people can accept this, can learn, and can grow, and bring more people into the fold of this industry, then I'm making a real difference," she says.
Though she didn't win the competition, this is only the beginning for Amira. Whether it's on Becoming a Popstar or her videos online, Amira has made it clear she has no plans on going anywhere but up. "I'm so excited that I've gotten this opportunity because this is really, truly what I think I'm meant to do."