As if learning to apply makeup correctly isn't overwhelming enough, learning (and investing in) the appropriate tools to make your makeup application look seamless is even more overwhelming.
---
Whether you're starting off building your kit as a freelance makeup artist or just learning how to do your makeup for yourself, buying brushes can be the biggest investment you make in all of your makeup endeavors. As long as I've been into makeup, I've only recently begun to expand my brush collection. While you can opt for cheap brushes, or even just using the applicators that come with the products that you purchase, actually taking the time out to purchase brushes that can last for years can be very beneficial in the long run. Everything is kicks and giggles until your cheap brushes start to break in half or shed like house cats. While some people argue that it isn't about what you use, it's more about the technique, I beg to differ.
Investing in quality brushes can save you a lot of time and a headache in the end.
Whether you're just starting out with makeup or investing in your arsenal of brushes, if you have a few brushes (specifically the 8 below), you can get by until your ready to add new not-so-necessary ones to your collection. Also, some brushes can be used for multiple purposes, giving you way more bang for your buck.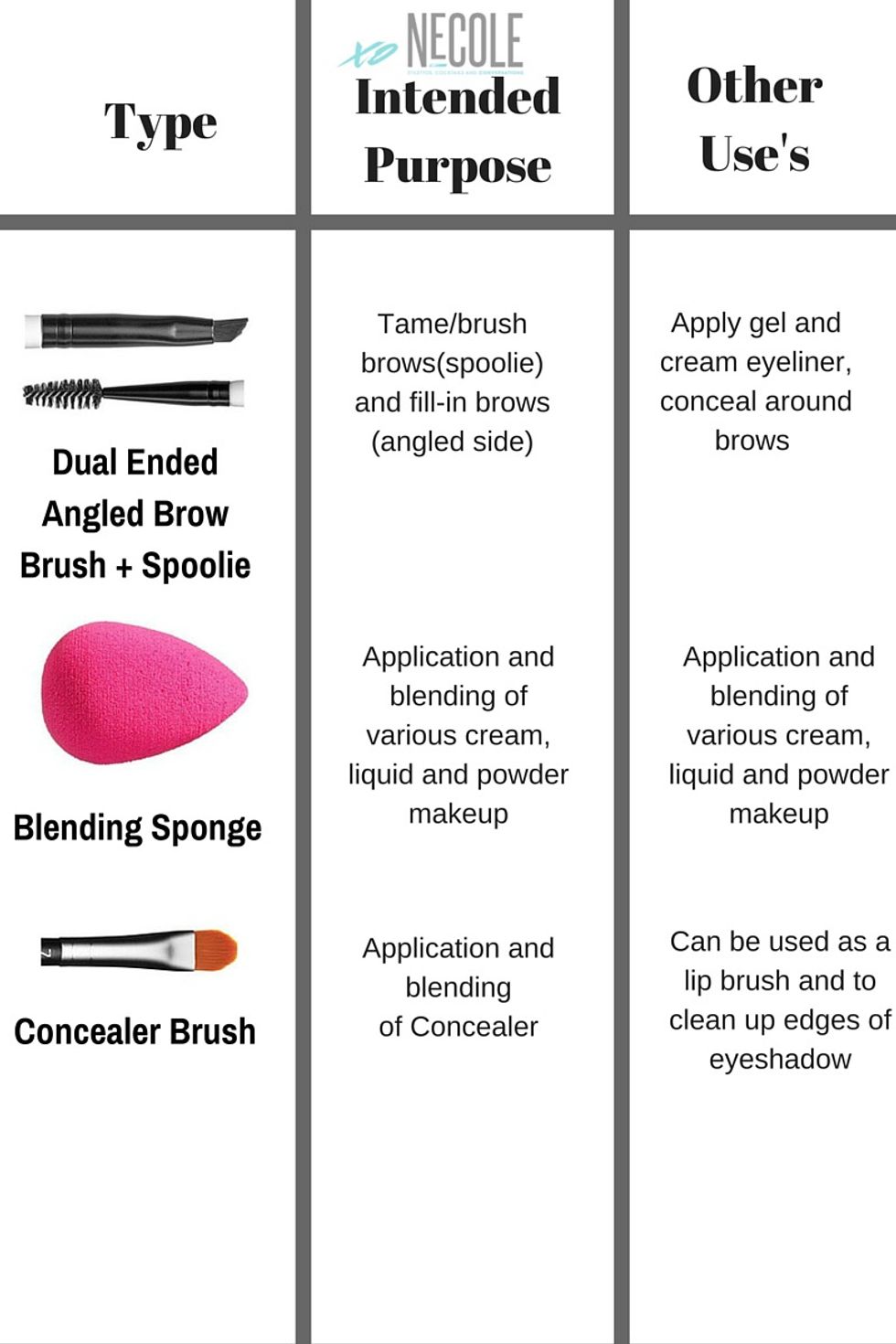 Foundation Brush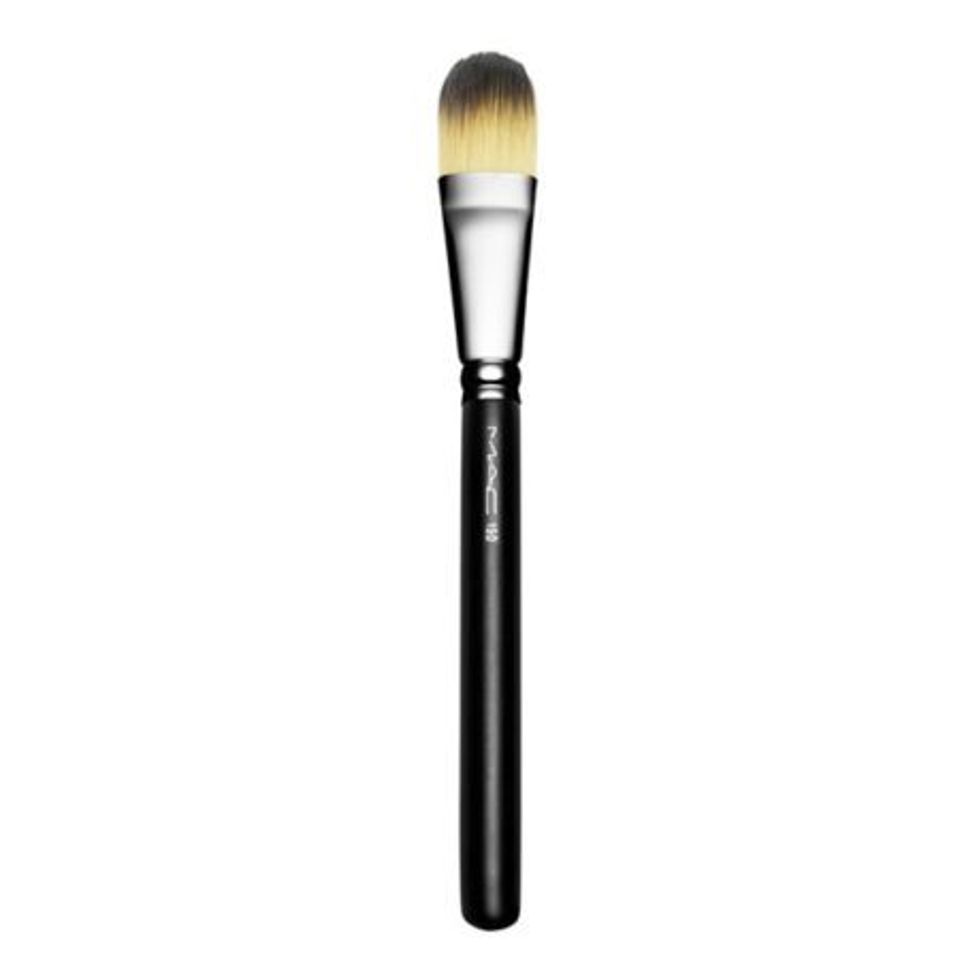 A basic foundation brush is typically a flat brush (sort of like a painter's brush) with stiff bristles made for applying cream/liquid foundations. It's usually made out of synthetic fibers that can contain an anti-bacterial coating for safer use.
Concealer Brush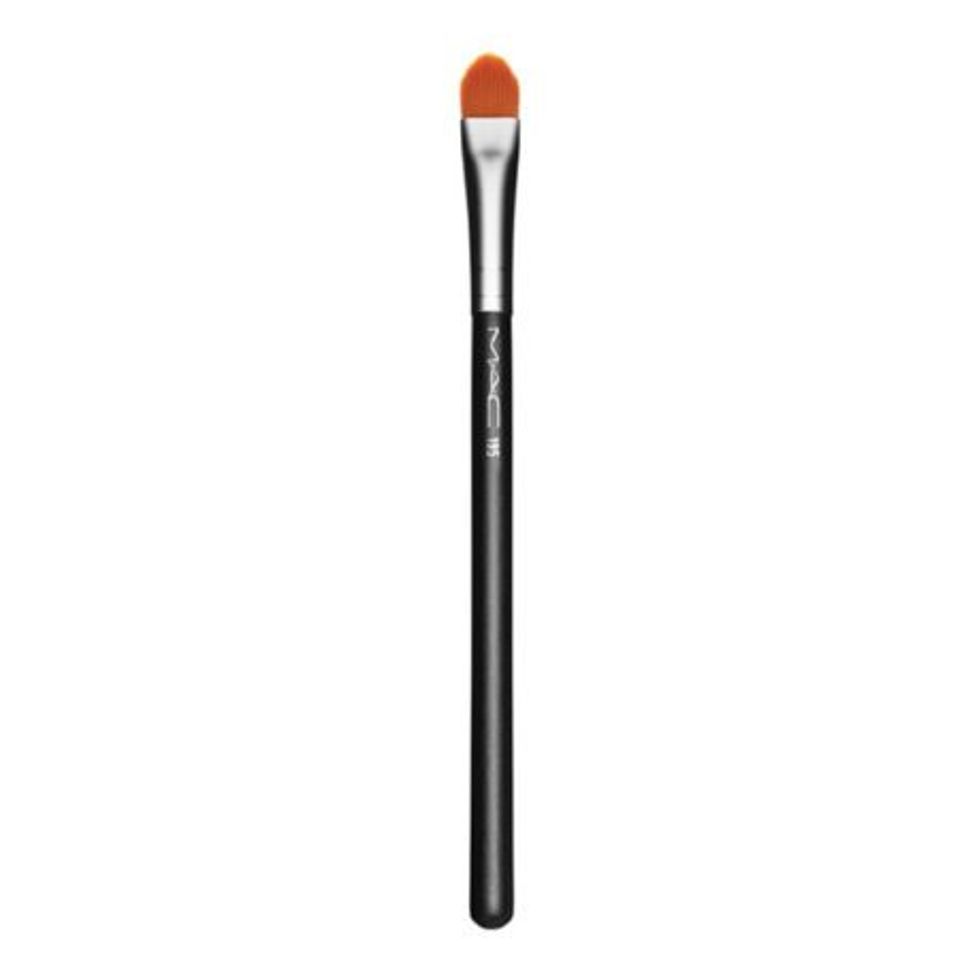 A basic concealer brush looks like a mini foundation brush. This brush also has stiff bristles that can apply concealer precisely to areas with blemishes, under eye circles, or to clean up around filled eyebrows and conceal around the lips.
Powder Brush

A fluffy brush that can be made of either synthetic or natural fibers that dusts powder around the skin. The the fluffiness of the brush helps to apply the powder without it looking cakey, unlike when you apply powder with a compact sponge.
Blush Brush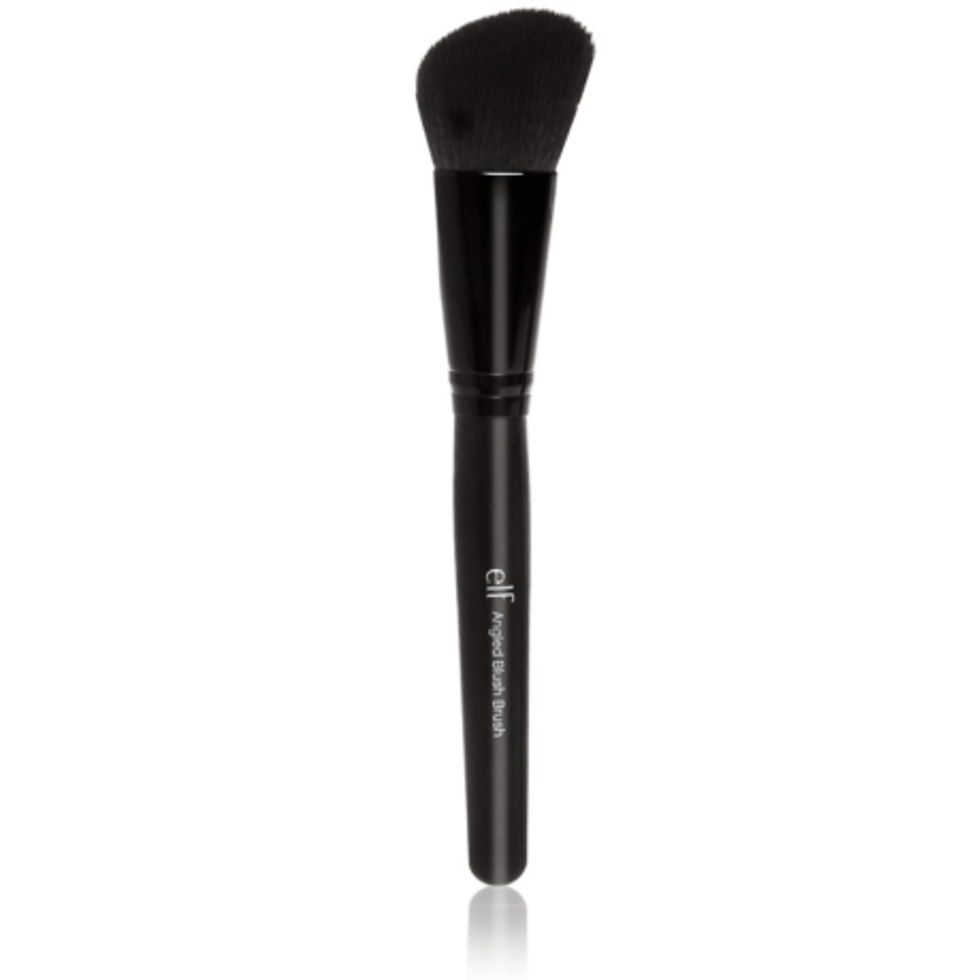 This brush can come angled (or not) but is essentially a smaller powder blush made to apply blush to the apples of the cheeks and blended out towards the hairline.
Eye Shadow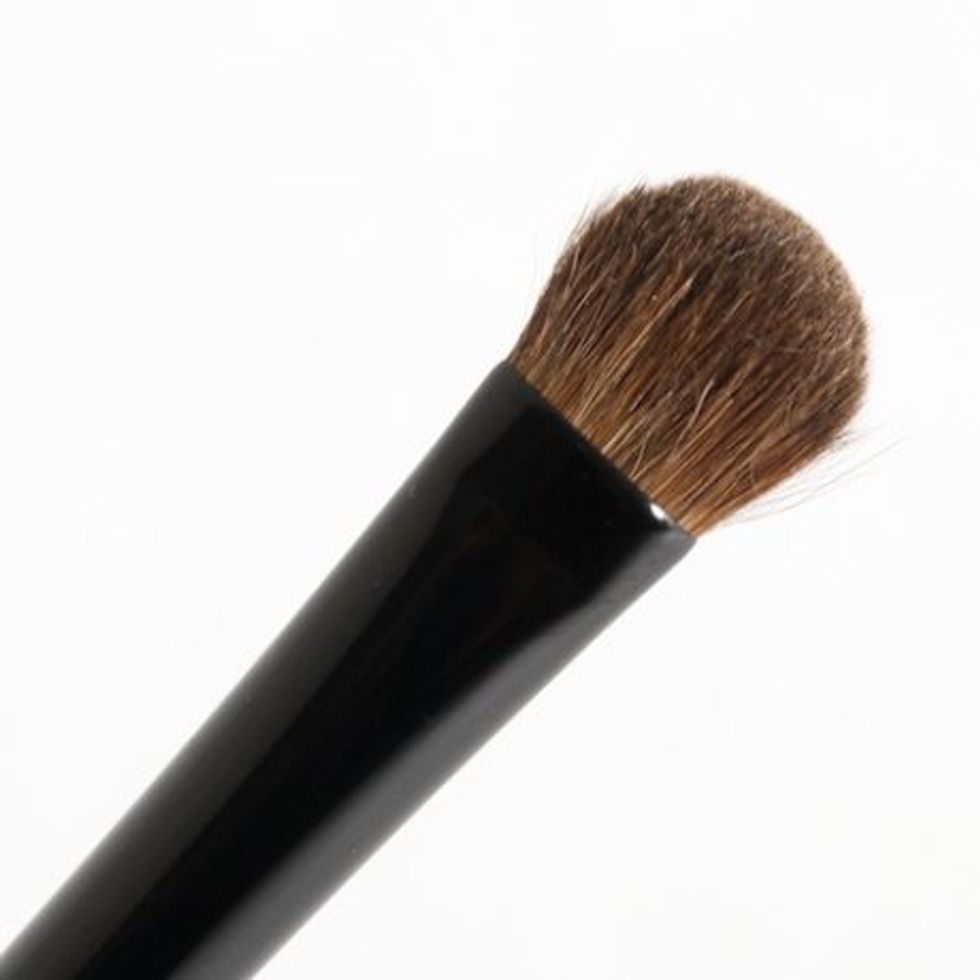 This brush is typically slightly flat and fluffy in order to pack on eyeshadow, usually the all over lid/ base color.
Eye Contour/Crease/Blending

This brush helps to apply darker eyeshadow colors to the crease of the eye and blend out the harsh lines between eyeshadows, creating a better transition.
Angled Brow Brush + Spoolie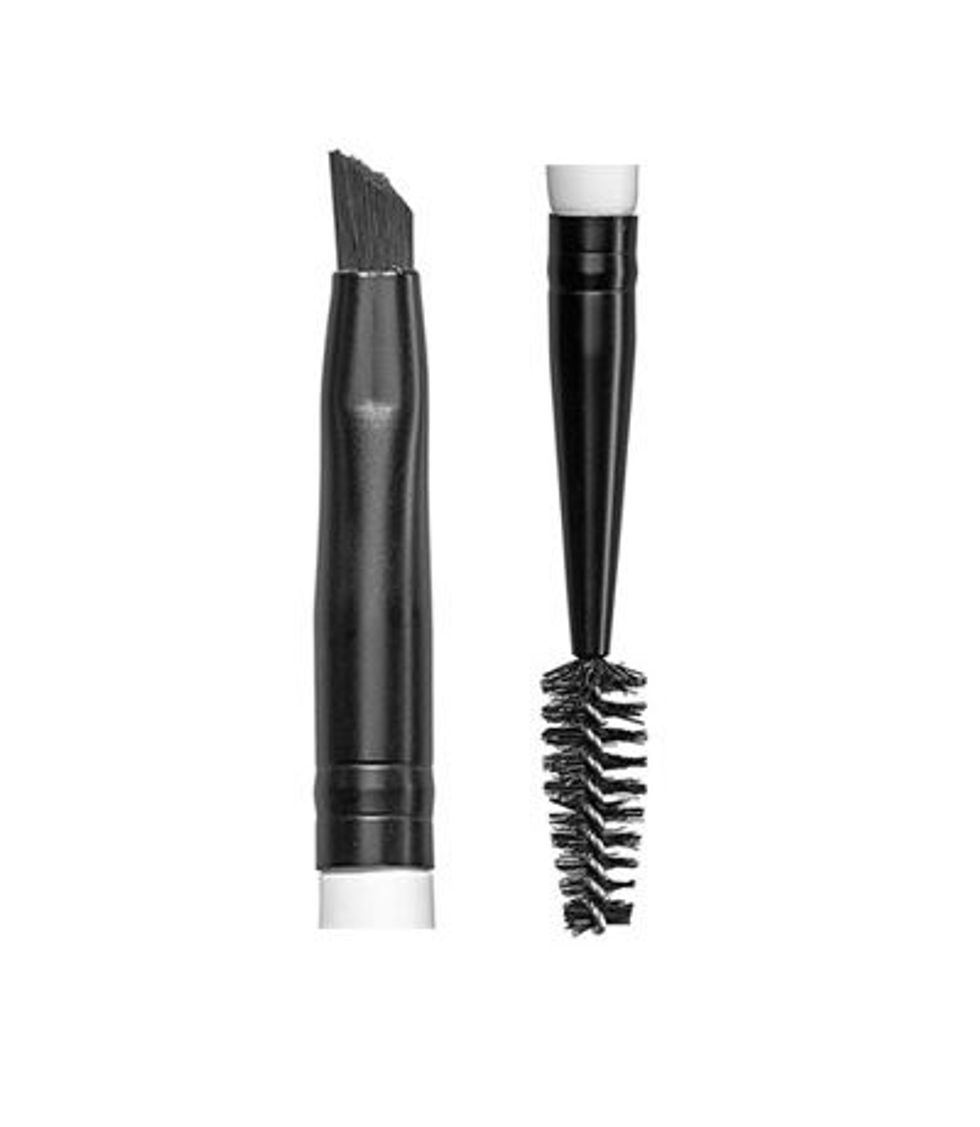 This brush is the perfect duo to get and keep your brows on fleek. You can start by brushing your brows upward with the spoolie end and filling them in with a brow gel/cream/powder with the angled brush end. You can also use the angled brush portion to apply/cream eyeliner. It works perfectly for a sharp winged eyeliner.
Blending Sponge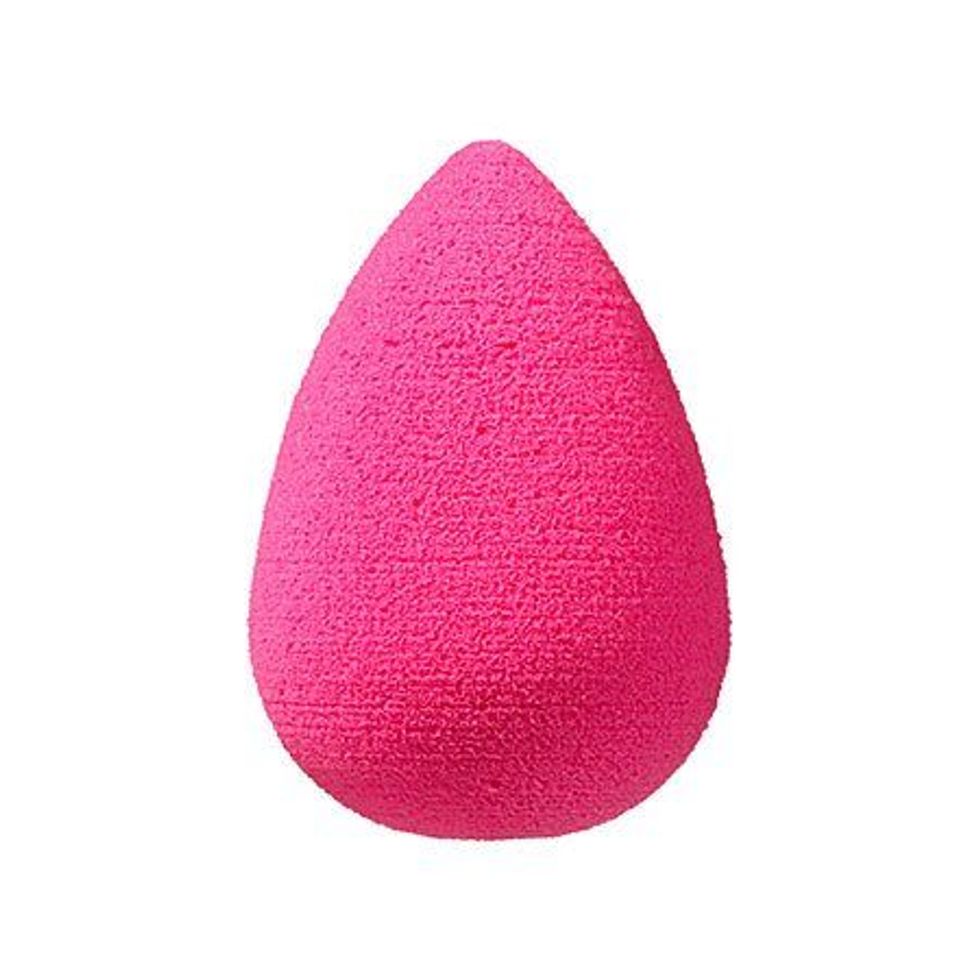 This sponge, though clearly not a brush, is the perfect multitasking face tool. You can apply foundation/concealer, blend a contour, set concealer with a loose powder, and probably a whole bunch of other things with this sponge. These sponges can be used both wet or dry and with creams or products. Honestly, it's a great investment and very fun to experiment with to say the least.
Deciding what brushes you need in order to really step your makeup application game up can be a tad bit tricky but taking baby steps, starting with these 8 essential brushes can take a load off.
What are some of your go-to brushes when it comes to achieving a beat face? Share with us below!
Related Stories
Flawlessly Achieve The "No Makeup" Makeup Look - Read More

The Founders of Mented Cosmetics Created A Makeup Brand For All Of Us - Read More

Jhene Aiko Gave Us A Peek Into Her Daytime Makeup Look & It's So Freakin' Effortless - Read More