Tessa Thompson has been grinding at this Hollywood life for a long time and her upcoming role in Thor proves that she's a hustler. You may recognize the brown beauty from when she played as Michael "Bae" Jordan's love interest, Bianca, in the boxing movie Creed. She seriously knocked her performance out of the park, and we loved it!
---
But please believe that Tessa has been making moves way before Dear White People and has also been making music as a side hustle. Get to know this Hollywood hustler, and see why you should keep your eye on this one.
1. She worked with several artists, including Donald Glover, to help produce music for Creed.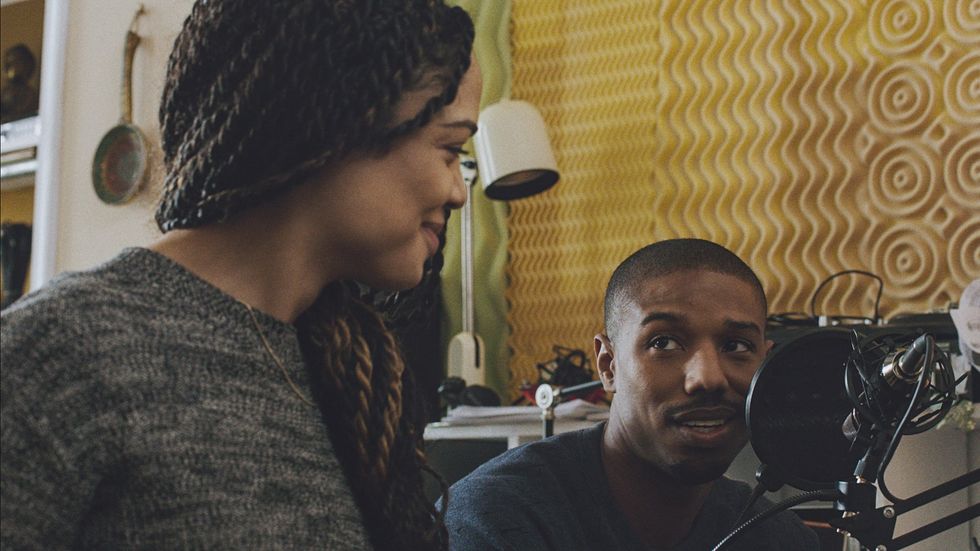 Tessa said that she put in some serious work for Creed's musical score - two weeks straight, 15 hours a day. Talk about grinding! She told The Hollywood Reporter,
[Composer] Ludwig Goransson and I also had some guest artists come in. We had Donald Glover and an indie artist I really love called Moses Sumney. Other than that, it was basically just us hanging out. We had made 10 songs that we sent to Ryan, and there were four that he felt strongly about that would work in the context of the movie.
2. She was actually naked under the covers in one of her love scenes in Creed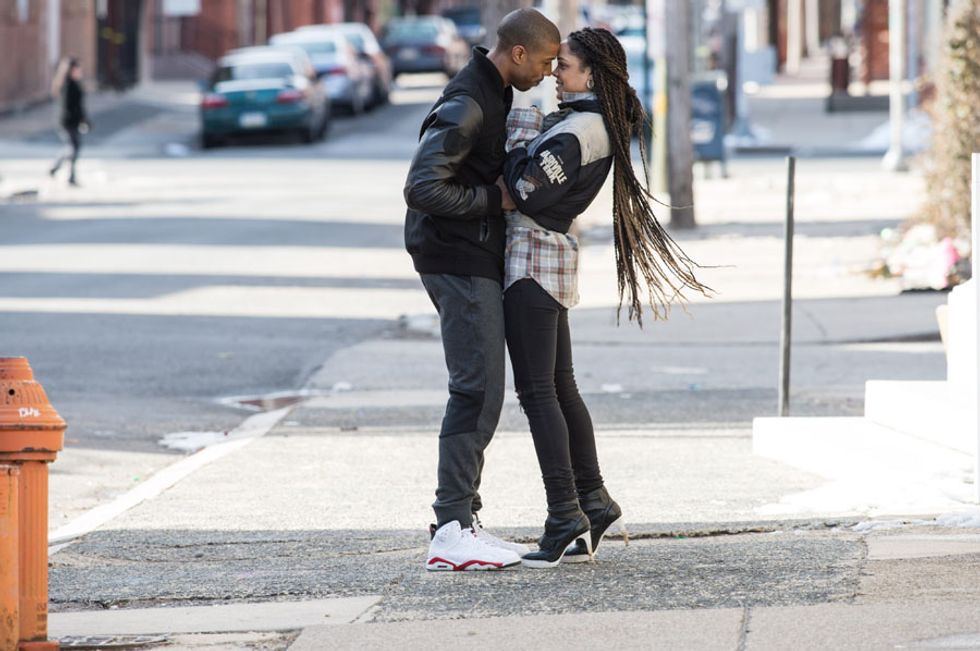 Yes! Tessa was butt naked with Michael "Bae" Jordan in one of those Creed movie love scenes! I live! She spilled the tea about her steamy love scenes with the hot actor with Hello Beautiful.
"The nudity for us in that, and first of all it's a PG-13 film–but we are in fact naked under those 

covers

," Tessa explained.

...'I think for us it was about being emotionally naked and not so much the physicality. Mike and I were fast friends and we were long admirers of each other's work, so we had an easy rapport and it didn't feel awkward. Literally, when we shot it that day Ryan was the only one who was in and out of that room,' she told us...

'We wanted to talk about what Black love looks like and shoot it in a way that looks honest,' she revealed.
3. She feels a sense of gratitude in selecting roles that speaks to America
Tessa also played Diane Nash in the electrifying, Ava Duvernay directed film Selma. She admitted that she didn't know a lot about Diane Nash before taking the role, But after immersing herself in era films, books, propaganda posters, as well as talking with some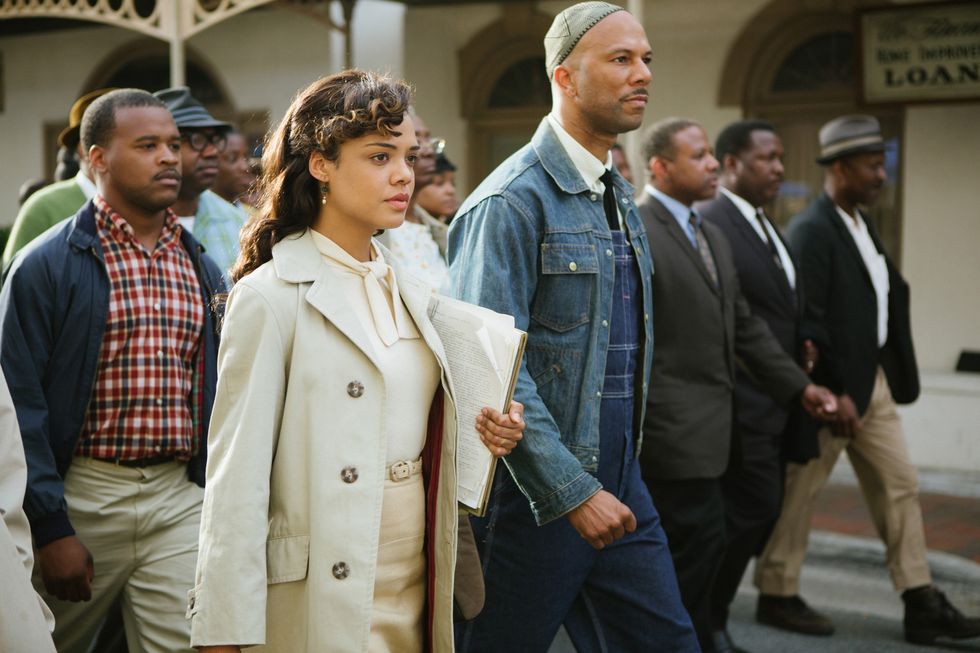 activists, she learned how Diane was actually an unsung hero from the Civil Rights Movement.
Tessa said that what she also found interesting was how similar the images from the movie Selma and the riots in Ferguson, Mo. were. She told Refinery 29,
 I mean, to look at these images from Ferguson and some of the images, just a still from our movie, and see the parallel is so striking. So, I feel a great sense of gratitude for being able to work on projects that I think have something to say and to offer to us now. I never even thought of the idea of legacy, but regardless of what we do, we're here and we leave our mark on the world around us."
4. Her performance in Copper will seriously make you cry
Before Dear White People, Tessa played a very quiet former slave who is married to a New York City doctor in the BBC America Civil War drama Copper. Her character says few words, but when she talks, she commands attention.
There's one scene in the show where she tries to break down a light pole that her brothers were hung from when the city experienced civil unrest. The scene is so powerful that everyone I know, black or white, who has seen it breaks down crying. To date, this has been one of her most powerful roles.
Check out the drama on Netflix, and get ready to feel all the feels - anger, happiness, sadness - at the same time.
5. But don't get it twisted, because Tessa can turn up like the rest of us
Tessa was also getting her "dance on" with her friend Janelle Monae for Janelle's music video "Yoga." But she was killing it, though!
6. She studied hard to get the Philly girl lifestyle right for Creed.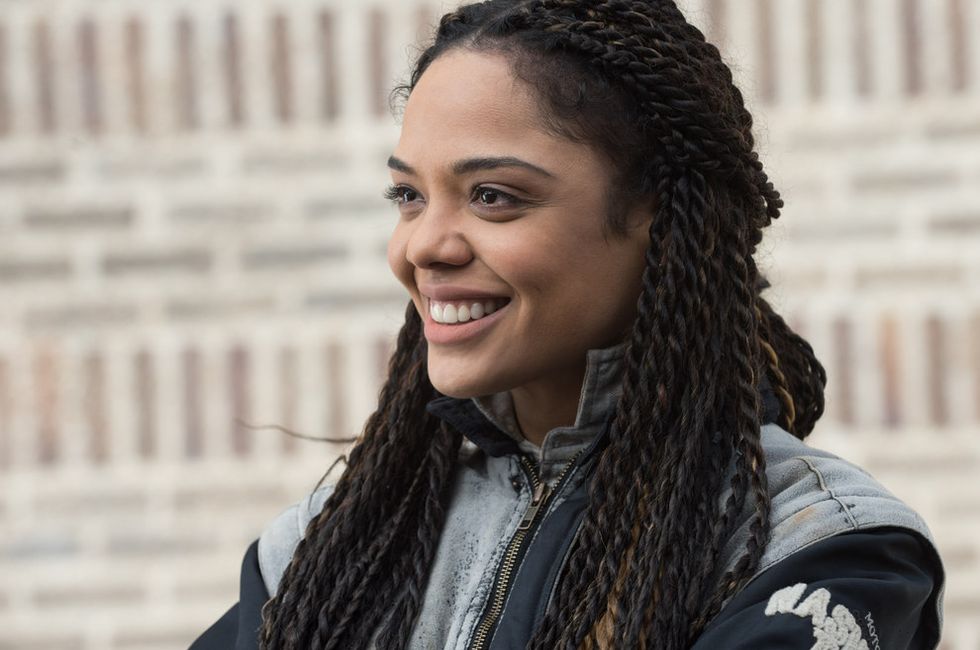 Tessa said that she got to know her hair team very well to perfect how Philly girls act and talk. She said she wanted to make sure that role she was portraying related to the audience from the area, and she nailed it. She told BET,
[Bianca] She's such a Philly girl, and it's such a compliment for people to say, that are from Philly, you know, that you really captured that. That I felt like I was hearing and looking at a Philly jawn. I'm like, that's like the biggest compliment that I can give a sense of place and tell that story. Because I think representation is so important, and when you think about the Rocky movies, there are these films that are, you know these iconic Philadelphia films... 
We wish Tessa much success!