We have a sneak peek of every trend you'll need to obsess over next season.
---
New York Fashion Week is a fashion lover's fantasy full of trends, street style, and new obsessions. This February, we trekked from Industria to Spring Studios to Pier 59 on the island to ensure you have an efficient style guide come Fall/Winter.
And now that the week's come to an end, here's your #xoTrendReport!
Glam Rock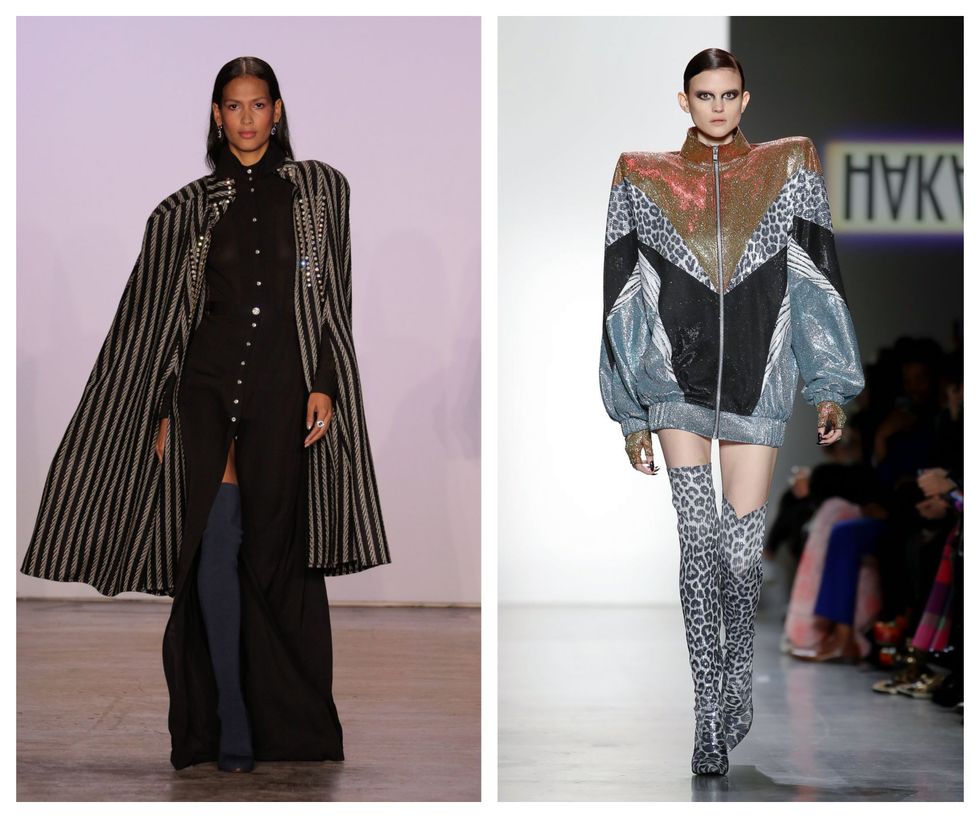 Left to right: Jiri Kalfar and Hakan Akkaya
It's safe to say that it's also OK to let your inner rock star shine with bold pieces. Whether it's thigh high boots or a cape, you have no choice but to slay the day.
Socially-Conscious Fashion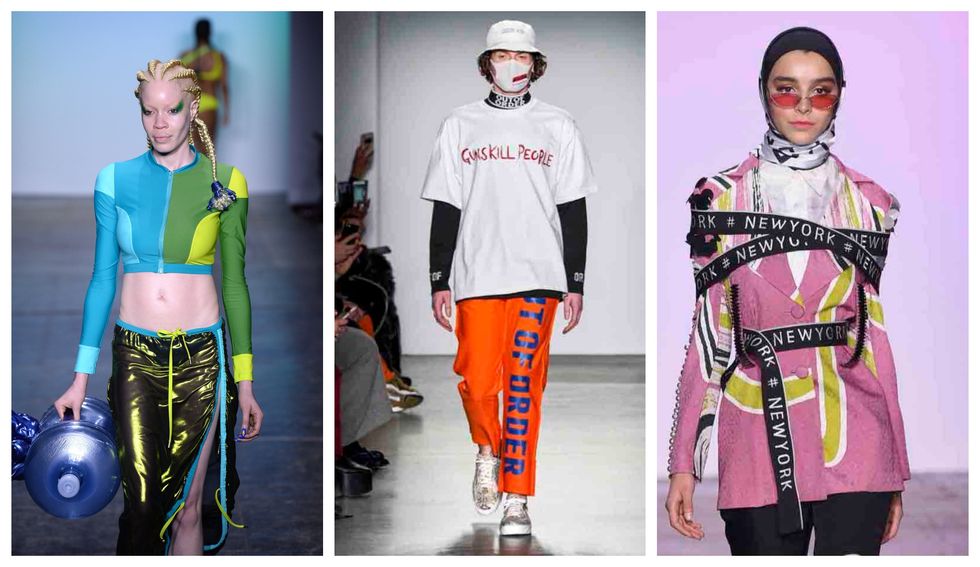 Left to right: Chromat, Out of Order at Oxford Fashion Studio, Dian Pelangi at Indonesian Diversity
We love when brands use their platforms to portray a message. For example, Chromat is one of our faves because not only is it hella all-inclusive of all women but the designer lives to make the world a better place. Chromat designer, Becca McCharen-Tran hedged a new social topic of sustainability. During the show, models donned exotic adornments, reminiscent of Miami Beach where her inspiration derived from. Becca wants us to appreciate the raw of beauty of earth instead of continuing to overconsume it for our modern desires. Above all, Chromat wanted us to be aware of the plastic pollution because it truly effects mother Earth.
Vibrant Coats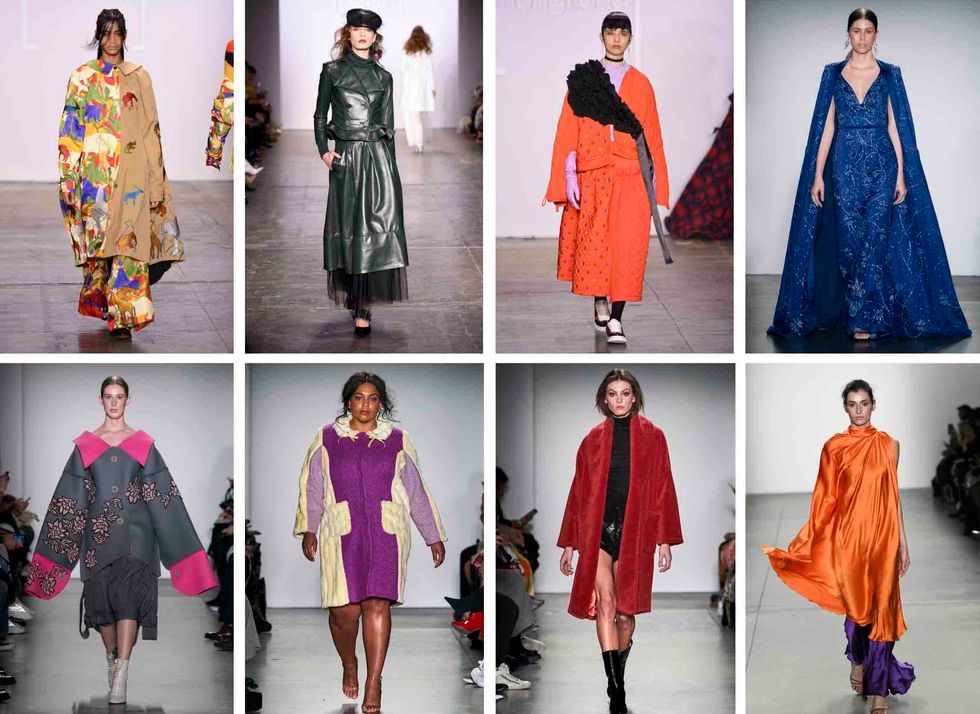 Left to right: 112 Mountainyam at Fashion Hong Kong, Anveglosa at Fashion Hong Kong, Heaven Please+ at Fashion Hong Kong, Farah Naz at Oxford Fashion Studio, Jyu Ri Ri at Oxford Fashion Studio, C'est D at Oxford Fashion Studio, Quaint at Oxford Fashion Studio, Harlienz X Ghada Al Buainain
Cues from the runway suggest that you ditch that simple black coat for an energetic overcoat. When the temperature drops, your outerwear is how you make a fashion statement so you should make sure you're saying the right thing.
Modesty is a FLY Policy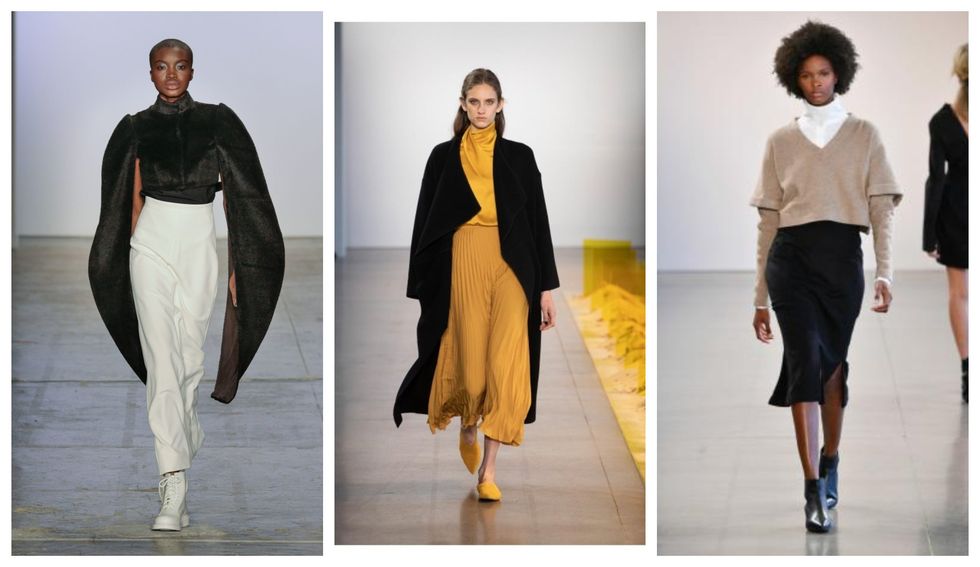 Left to right: Hogan McLaughlin, Noon by Noor, NONIE
Modesty led the runways in a simplistic way. From classic silhouettes to flowing separates, there's room to be a stylish minimalist next season. The key is to maintain a neutral color palette with tailored items.
The Color Purple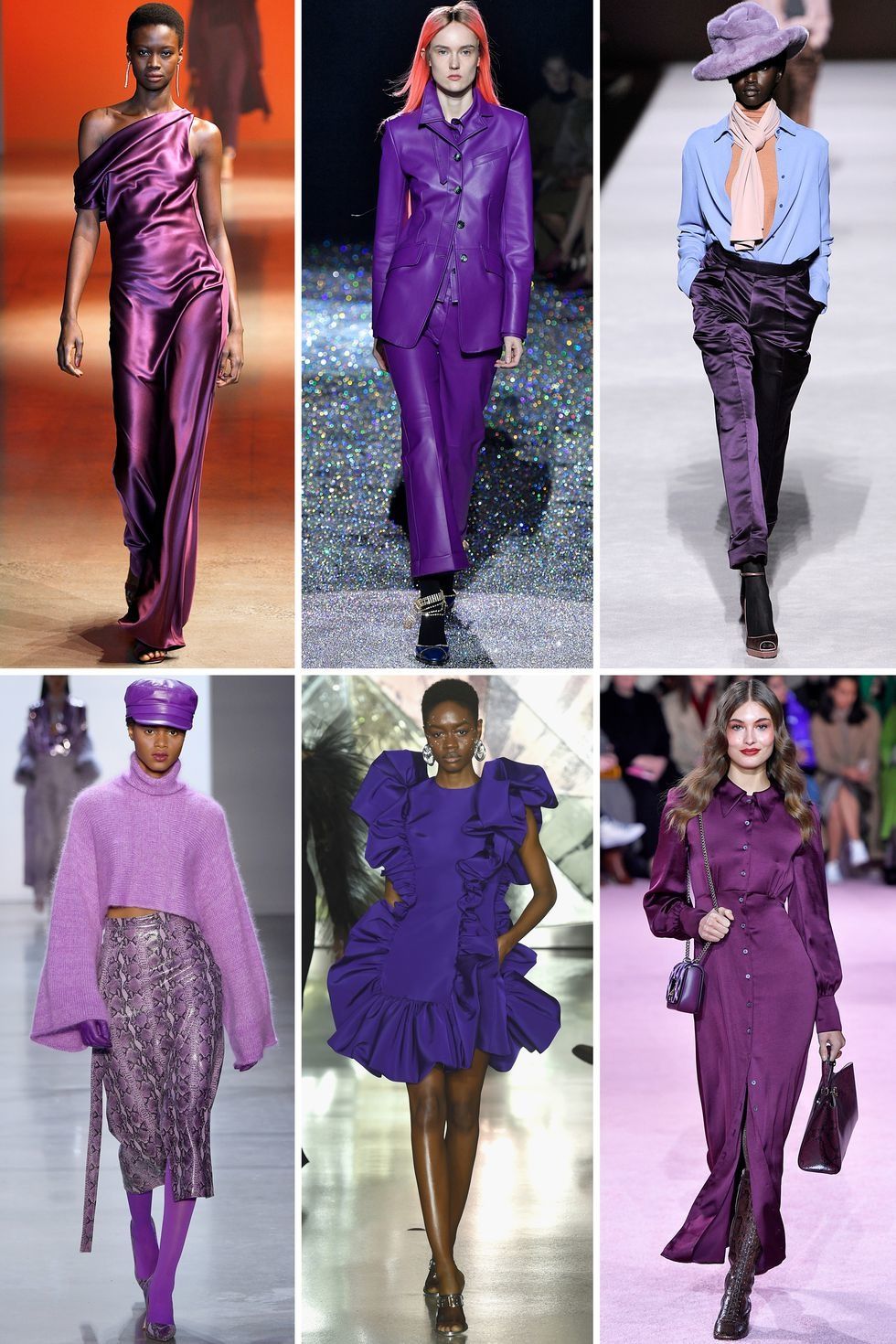 From top left: Cushnie, Sies Marjan, Tom Ford; Sally LaPointe, Christian Siriano, Kate Spade New York
...And not the classic film. Come this autumn, hues of lavender to plum will dominate the stores and you will be able to snag a popping piece of purple. You can opt for a head to toe monochromatic look or choose accessories for that perfect pop of color.
Prints, Prints and MORE PRINTS!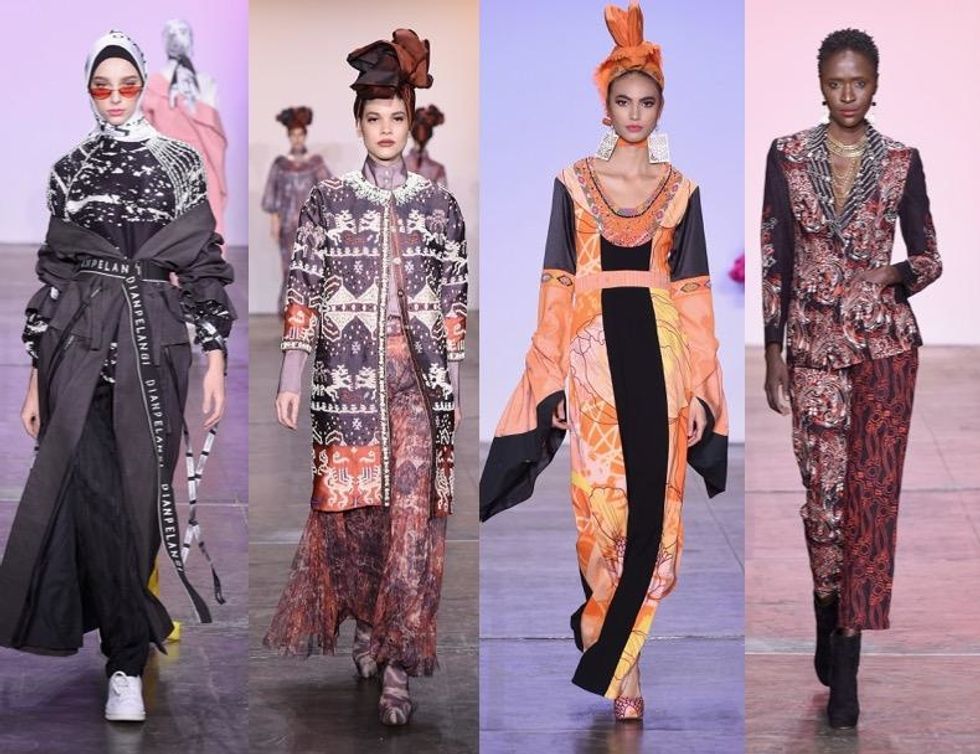 Left to Right: Dian Pelangi, Itang Yunasz, 2 Madison Avenue, Alleira Batik (all from Indonesian Diversity)
If you are lacking eclectic prints in your closet, it's time to step it up. Lucky for you, we still have time! We saw so many lush patterns and prints on the runway we are sure that you will have countless ways to rock this trend.
Related Stories

Take These 8 Fashion Risks In 2019 – Read More
What Your Zodiac Says About Your Style – Read More
6 Effortlessly Sexy Date Night Outfits That Are Better Than Your Average – Read More