Soulmate:"A person ideally suited to another as a close friend or romantic partner."
---
The term "soulmate" has stirred up quite the controversy and confusion throughout the years. While some wholeheartedly believe God has created someone out there perfectly designed for each of us, others couldn't disagree more and continue to ride the "searching for love" rollercoaster until it feels right. Well, if you've ever doubted the validity of soulmates, and if they do in fact exist for all of us, the love story of Jay and Ernestine Morrison will rid you of any doubts.
The Cali and New Jersey natives were two individuals from different walks of life who ironically shared a similar life path, almost identical, surprisingly enough.

You may remember Ernestine Morrison, formerly Ernestine Johnson, from her viral spoken word piece, "Average Black Girl" which aired on The Arsenio Hall Show back in 2014. Ernestine is an actress, performance poet, and entrepreneur who aims to enrich the Black community through her words and activism, which she's been actively doing for years.
While Ernestine was busy walking in her purpose of inspiring, educating and changing lives in the Black community, little did she know, her future husband and soulmate, Jay Morrison, was busy doing the exact same thing.

Jay Morrison, business mogul, real estate developer, and national influencer is all about educating and changing lives, just like Ernestine. With his several organizations, in which he serves as Founder & CEO, Jay educates the black community on social injustice, real estate, socio-economic repair, and a number of informative community topics.

Ernestine and Jay's life's work alone made them seem like a match made in heaven from the very beginning. But it wasn't until later, when the couple solidified a soulmate connection, that they understand the power of their love.
During their initial encounter, a platonic business meeting, Ernestine felt an instant connection the moment she walked in the room. A mutual friend suggested they meet because they shared a similar professional mission without knowing that they would ultimately end up spending a lifetime together.

"When I walked into his office, I felt like my whole world stopped. The frequency and the energy in the room was just so powerful to me, I was just like oh ok what is this!? (laughs) It was far beyond a business attraction for me," Ernestine shared with xoNecole.
She told Madame Noire:

"It was all smiles, giggles and laughs. I knew that day that he would be in my life for a while. We knew the [more] we talked. I felt like he was the man I was going to marry."
Of course, she wasn't alone because Jay was instantly drawn to her as well, setting the pace for their official relationship to blossom months later.
"I thought that she had great energy, thorough, successful, powerful, and well put together. It was all very professional at that point. I was in a relationship and was not even eyeing other women in any kind of capacity," Jay expressed to xoNecole.

After months of working side by side in hopes of helping their community and people, and also realizing just how perfectly aligned their goals were to one another, it wasn't long before their professional relationship turned romantic. Jay told Madame Noire:
"I was having issues in my relationship and professionally transitioning, so I can't say I needed [Ernestine], but I knew I needed a woman like that. Our friendly conversations became extra friendly and then I segued out of my relationship and then eventually we began the dating phase."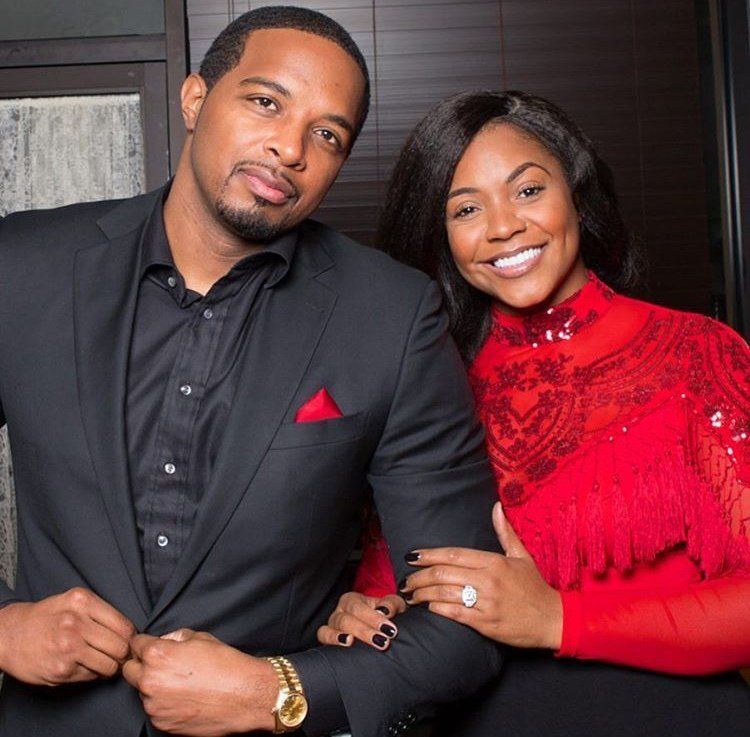 The Impact Magazine
After several months of dating, on July 21st 2018, they made their commitment to forever. The newlywed groom shared that the moment he met Ernestine, he recognized that she deserved everything this world had to offer, including his last name. He continued:

"I felt like she deserved to have a husband and not a boyfriend. And I deserved to have a wife, not a girlfriend. It's about maturity, growth, and the journey to something that's more impactful so we can leave this world better than how we came."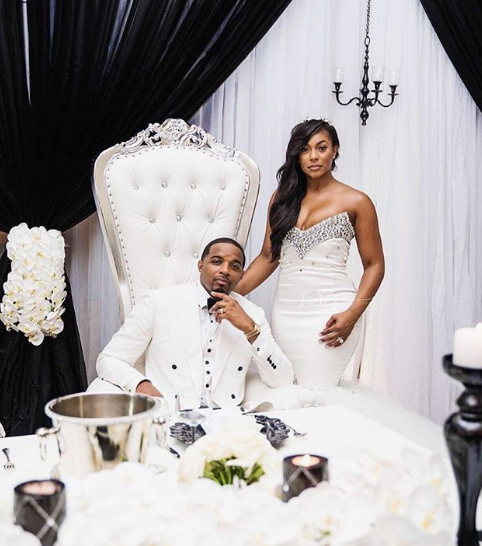 Instagram/@jayandejlive
As they both continue to walk in their purpose, now as husband and wife, they have a greater mission at hand collectively when it comes to changing their community and the overall lives of their people. Their main goal is to enhance financial wealth and ownership within the black community and leave a legacy for their family. They shared:

"We aspire to be the go-to couple for empowering, inspiring, and intentionally being the leading voices for bettering our community. [We aspire to be a picture of] spiritual alignment [and] humility within success."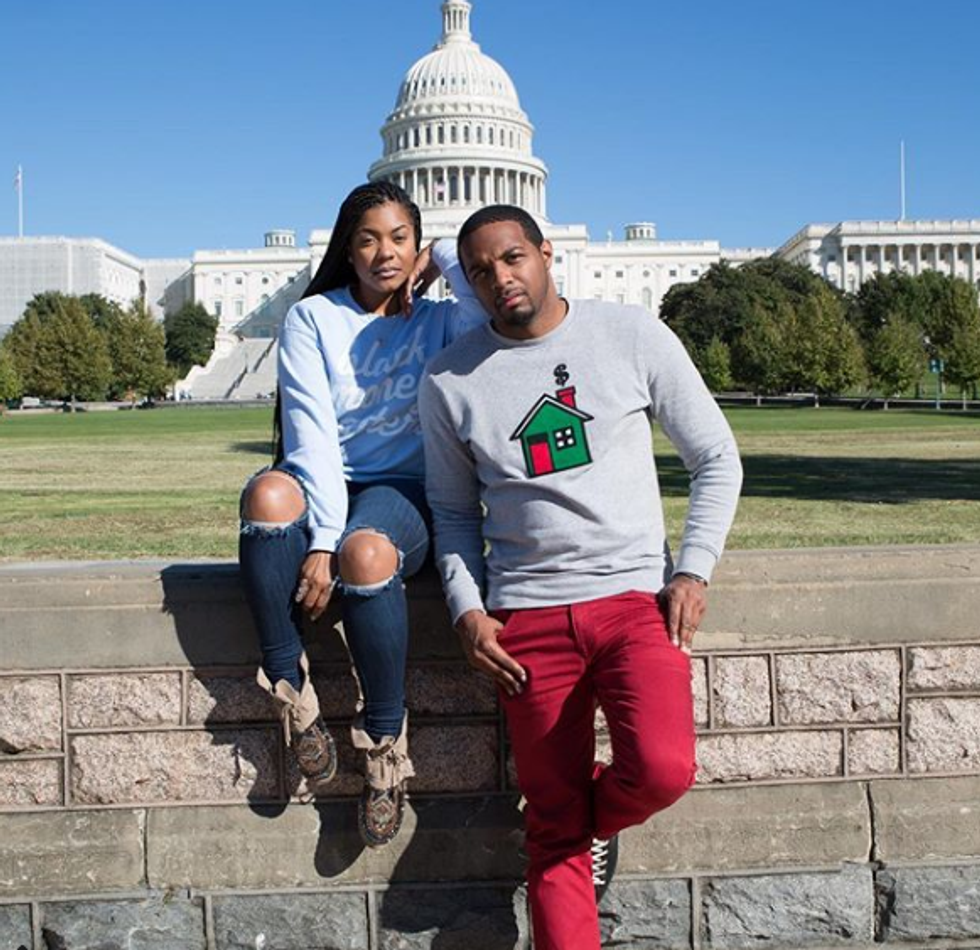 Instagram/@jayandejlive
The love this power couple shares shows us how following our individual life purpose can directly align us not only to right opportunities but can perfectly position us to possibly one day meeting our soulmate.
To keep up with their continued mission in love and community, be sure to follow them at @MsErnestineMorrison & @MrJayMorrison.
Related Stories:
Anthony & Sopha Rush Reveal The Toughest Lessons They Learned During Their First Year Of Marriage - Read More

This Couple's 8-Year Love Story Got Its Start On Tumblr - Read More

The Creators of OWN's 'Black Love' Series Have A Magical Love Story Of Their Own - Read More